I recently discovered the site Wait But Why and am hooked.
For each post, Tim Urban, the site's sole writer and illustrator, delves into a topic—like How to Pick Your Life Partner, or Why Generation Y Yuppies are Unhappy—in such a hilarious, honest, intelligent and insightful way. I'll find myself reading and laughing out loud and exclaiming, "That's awesome—and so true!!!"
Take, for example, this post, "Traveling to the Third World Is Great and Also It Sucks."
As Urban describes it:
You know that upsetting person who posts pictures on Facebook of themselves doing some delicious- or beautiful- or wild-looking activity in somewhere like Tanzania or India or Peru? And even though they're posting for their own purposes as part of a skillful weave of Image Crafting and Jealousy Inducing, it makes you yearn anyway as you sit there in whatever shitty life you've chosen for yourself?

The thing you need to remember is that they did some careful cropping on the photo—they cropped out the misery. Misery is a government requirement when you visit a country like Tanzania or India or Peru and your body is totally unaccustomed to the ecosystem, but that's easy to forget when you're not there.

So it's not that your upsetting friend isn't having a great time—they are—but beneath their shit-eating open-jaw delighted smile and upward-extended arms grasping into the succulent mist of a waterfall, just a couple feet down are aching, blistered feet, malaria-ridden-mosquito bitten legs, and some gurgling diarrhea nightmare.
He then goes into detail about why third world trips are so amazing but also so miserable—in a very logical way.
I have to agree 100%!
Most of my favorite trips have been to third world countries. And while they were life-changing and pretty fabulous overall, there was a fair share of misery involved.
Like:
Peeing all over my jeans because I wasn't accustomed to using a drop toilet. (China)
Staying in a hotel that lacked heat and hot water in winter, in the middle of a dessert. I was so frozen I didn't even want to wash my hands after going to the bathroom. (Bolivia)
Having to use the buddy system to walk home after dark due to the risk of violent crime. (Guatemala)
Getting so tossed around in rough water while snorkeling that I actually threw up. (Nicaragua)
Taking icy showers with no water pressure in poorly heated hotels/homes. (Almost every third world country)
Not being able to flush toilet paper. (Almost every third world country)
I almost feel like an ass writing all those out, because it shows just how lucky we are. You don't often think of flushing toilet paper as an amazing luxury. Or browsing in a shop without being an easy target for persistent store owners.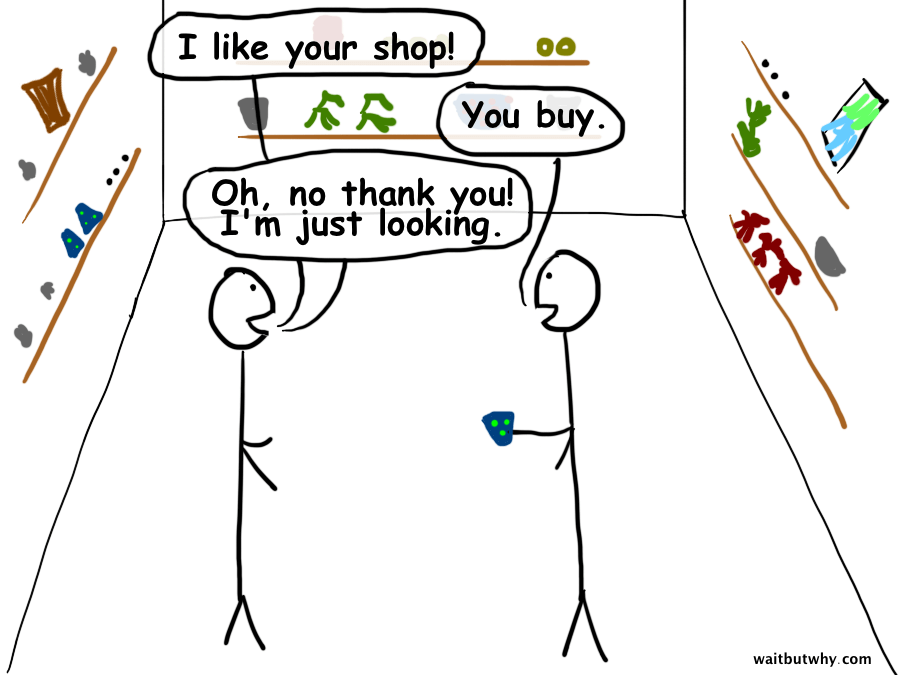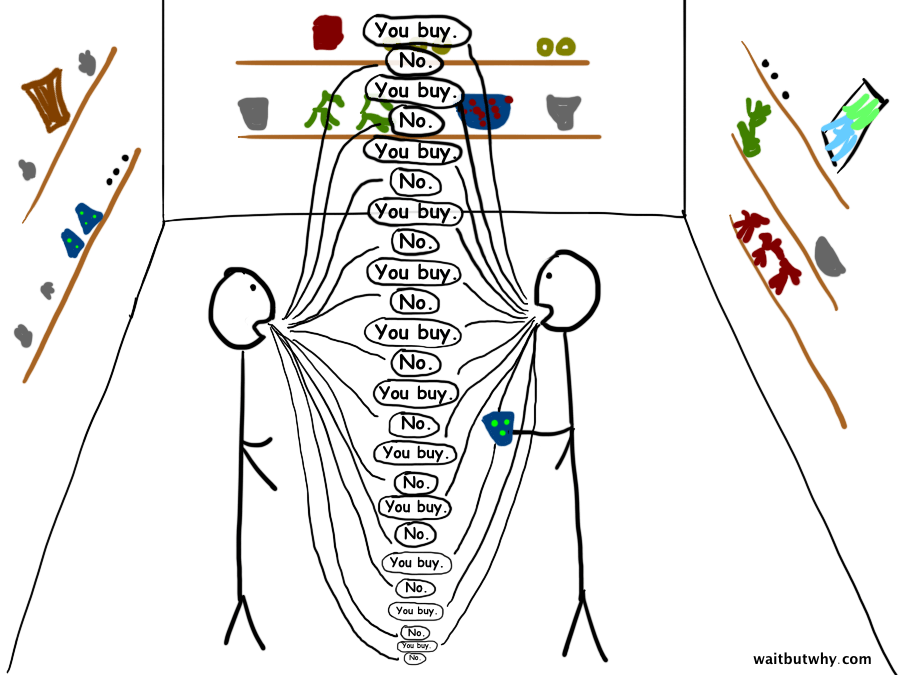 So yes, third world trips are fantastic. But I don't believe anyone who says there's not discomfort and misery involved!
(Images by Tim Urban via Wait But Why)