One Basque CountryВ place that all of us wanted to visit was San Juan de Gaztelugatxe.
It's a little chapel, dedicated to Saint John, that sits atop 231 steps, on a tiny island that's connected to the mainland by a long stone bridge. Before going to Spain, I found images of the place to be so enchanting!В I even posted a photo of it, the day I departed for Spain.
My family and I referred to it as "The Great Wall"—because it kind of looks like it!
…also, we weren't sure how to pronounce "Gaztelugatxe." (Once in Basque Country, we learned it sounds like "gatz-uh-leg-at-tay.")
I really enjoyed the ride from Hotel Ellauri to Gaztelugatxe. The last part of the drive was along the coast—and you know how much I love being by the beach. Seeing the small coastal towns and smelling the salty air just made me happy.
I was surprised at how hopping the the parking area for Gaztelugatxe was. We'd barely seen people, over the previous few days, and I didn't think this would be such a popular attraction.
But then, they wanted to see this, for themselves, just as I did.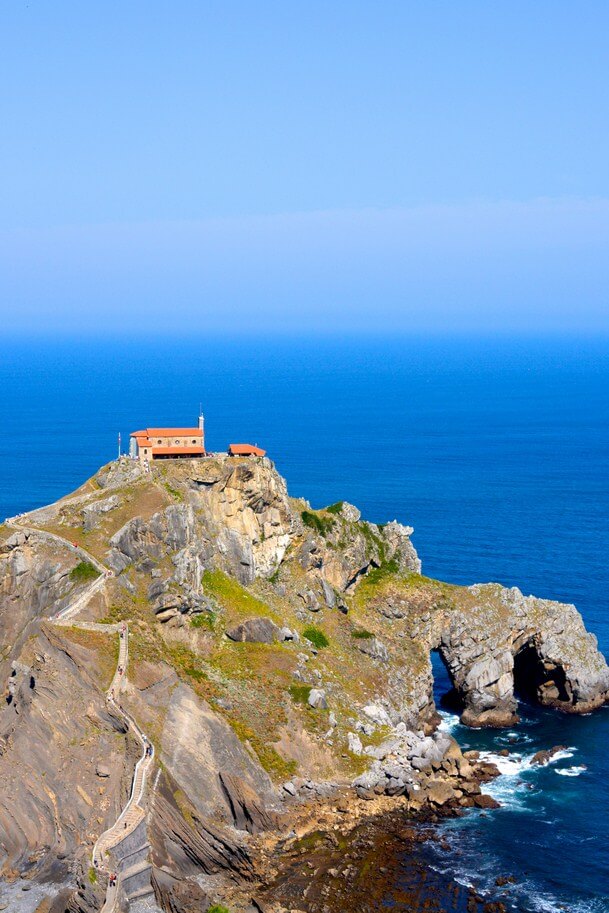 From the parking lot, we walked down a steep, paved ramp to a lookout point. It had the perfect view of Gaztelugatxe.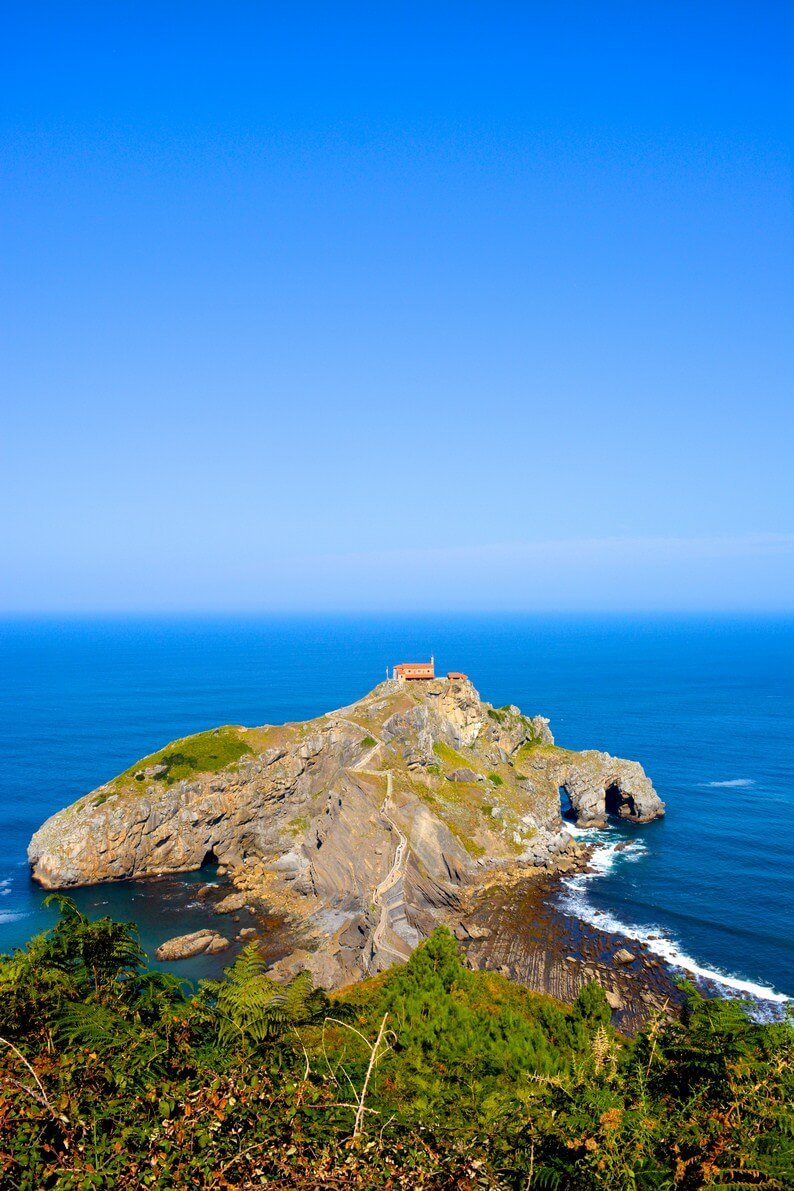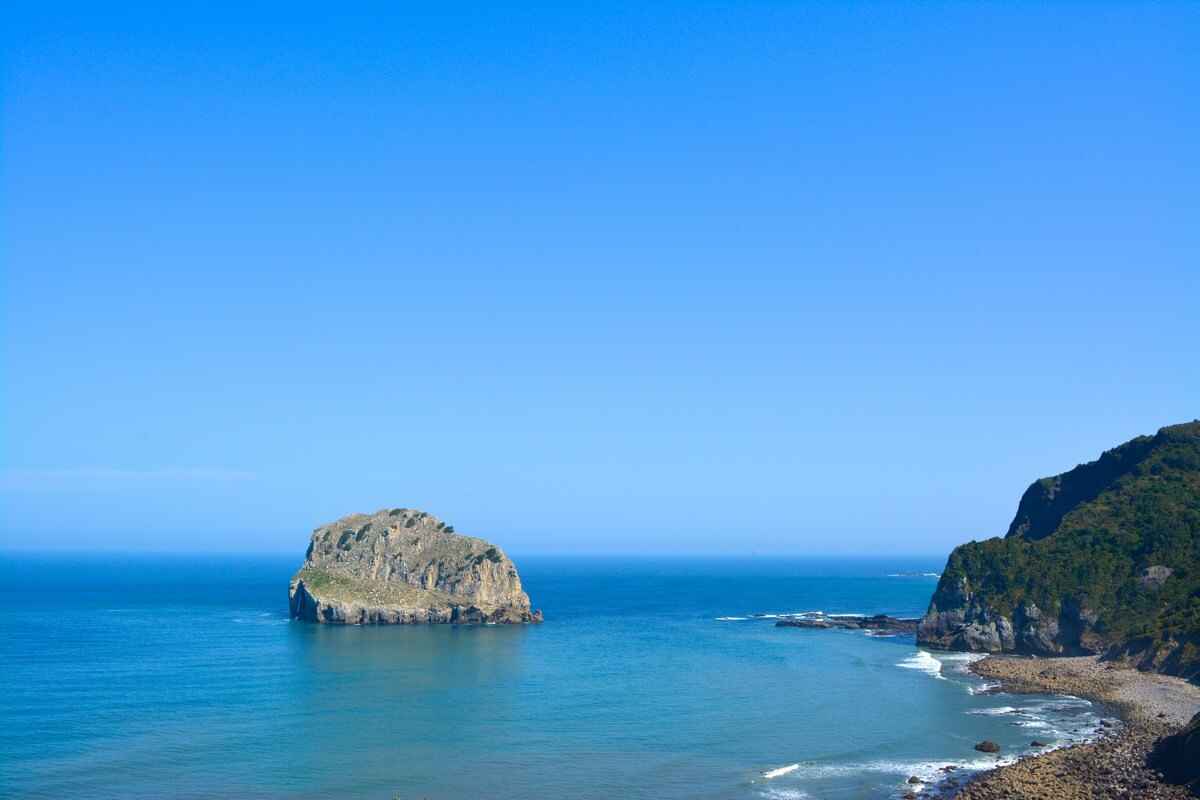 After snapping a ton of pics, we headed down a narrow, winding, rocky, dirt path to get to the base of the bridge. I was surprised that there wasn't an easier way down, given the amount of people (including kids and older folks!) who make the trip. But I suppose that kind of overprotectedness is what you get used to from living in the States. 😉
Finally, we reached the bridge.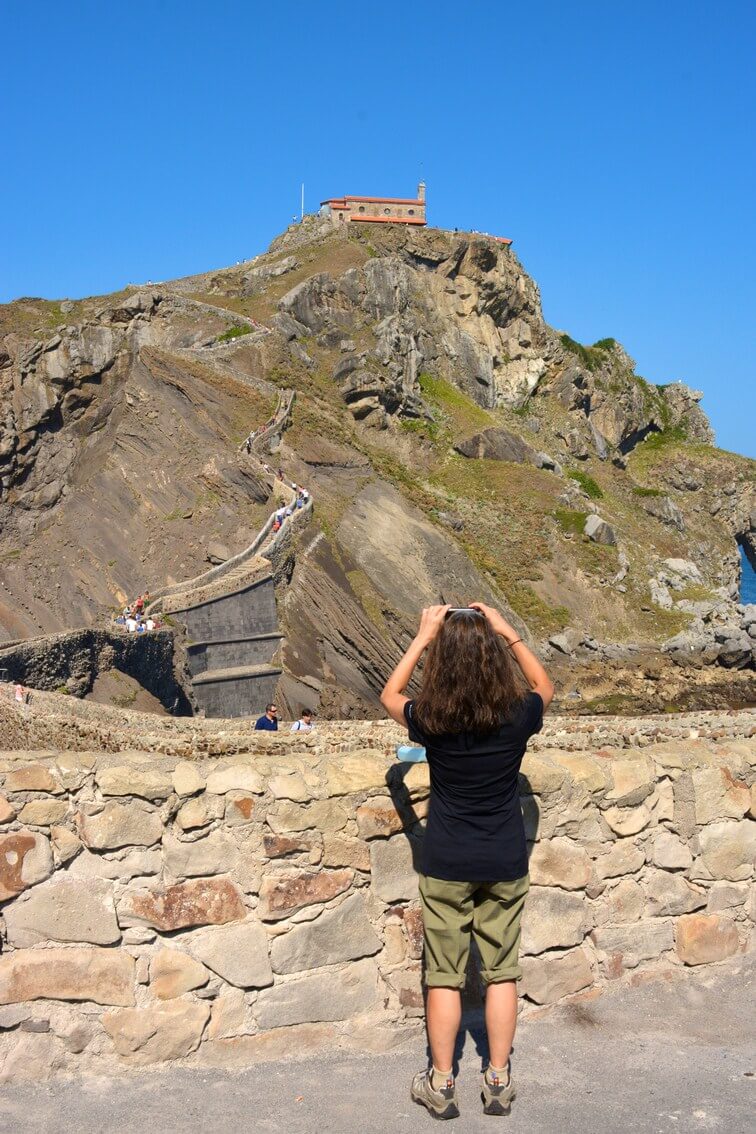 We chose the hottest point of the day to walk up the steps.В It was high noon and not a cloud in the sky.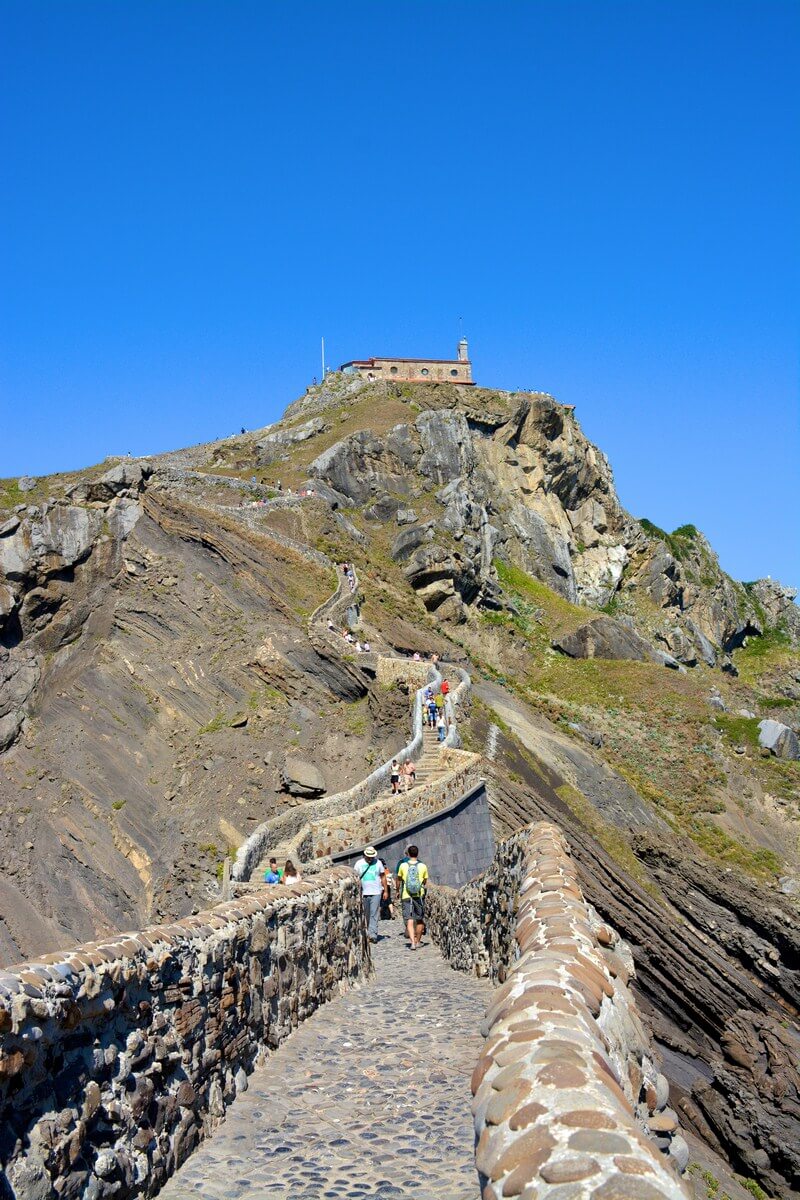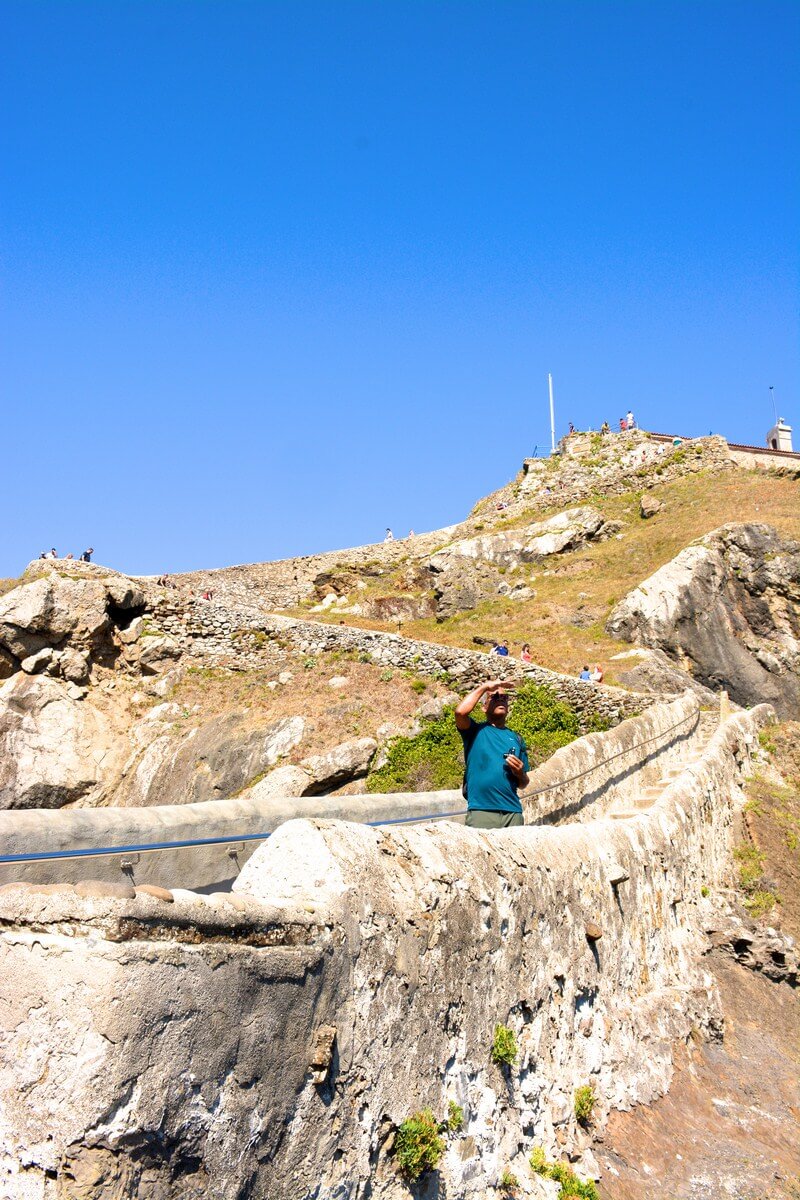 The climb wasn't bad, at all—just hot! We stopped a few times on the way up, to sip water and enjoy the views.
At one point, we passed a wedding party coming down the stairs. The bride looked as if she'd walked down stone steps in a gown and stilettos every day. But I really wanted to applaud one of the older women in the group. She'd taken off her heels and was walking down barefoot!
Soon, we reached the chapel at the top.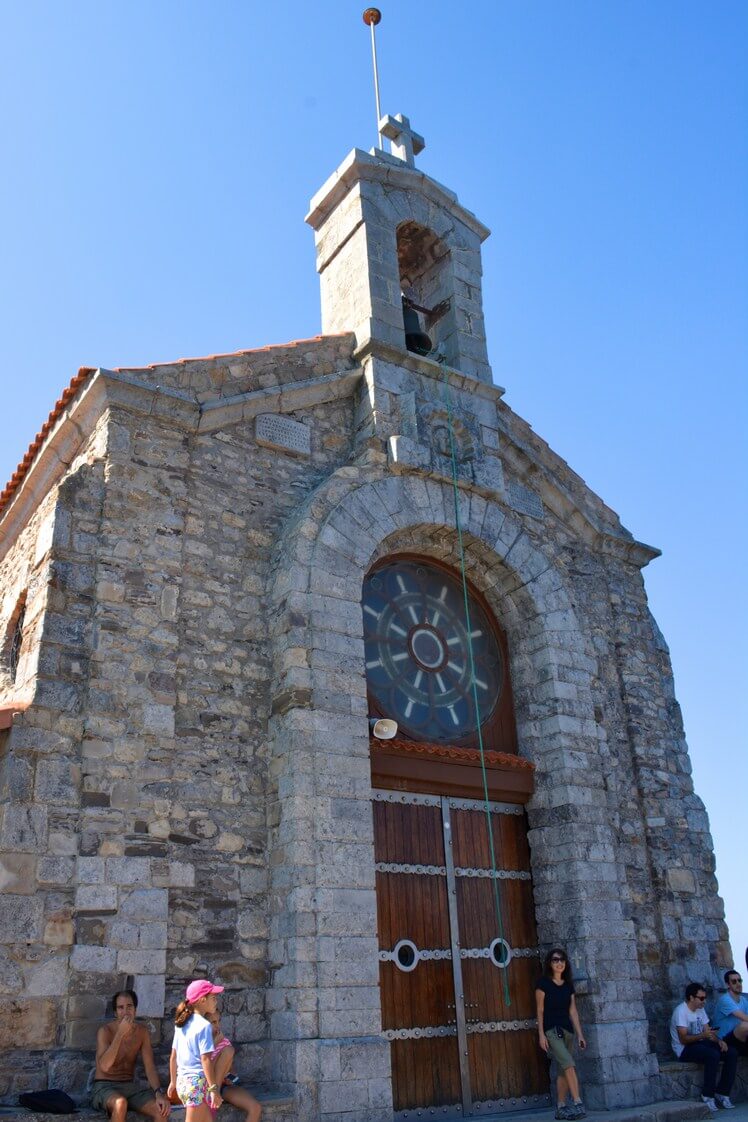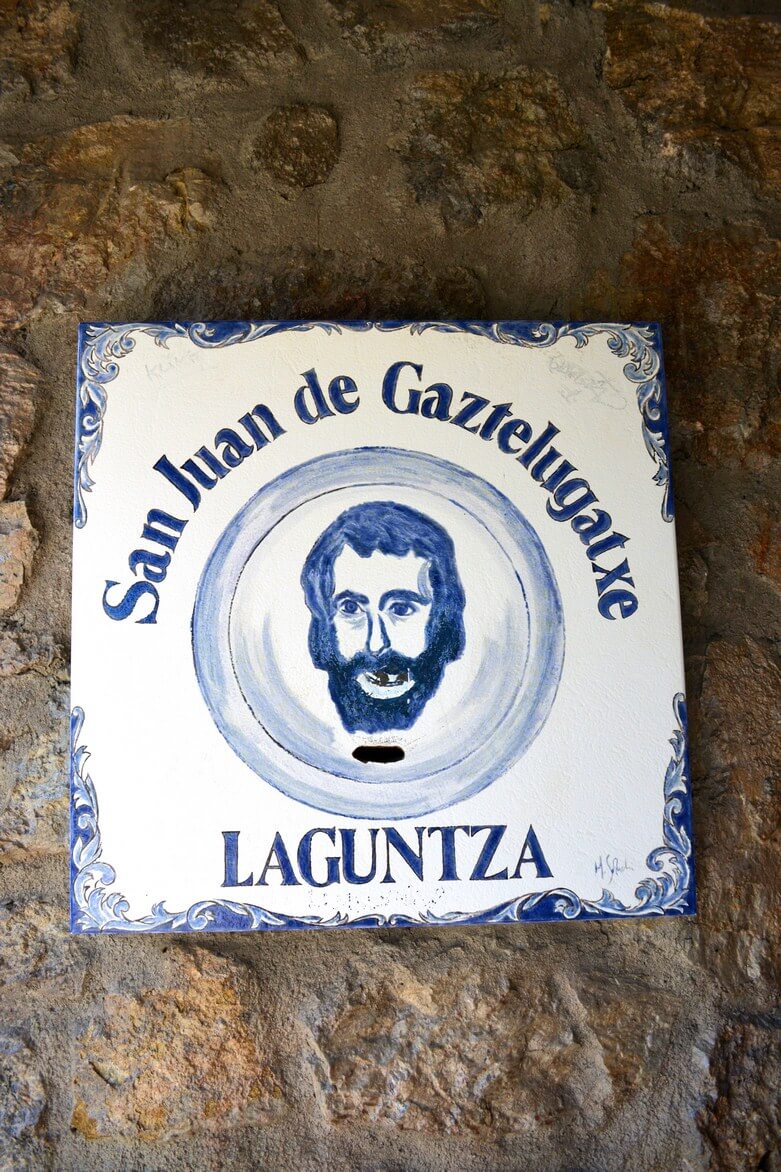 After refueling with granola bars and water, we headed back down the stairs.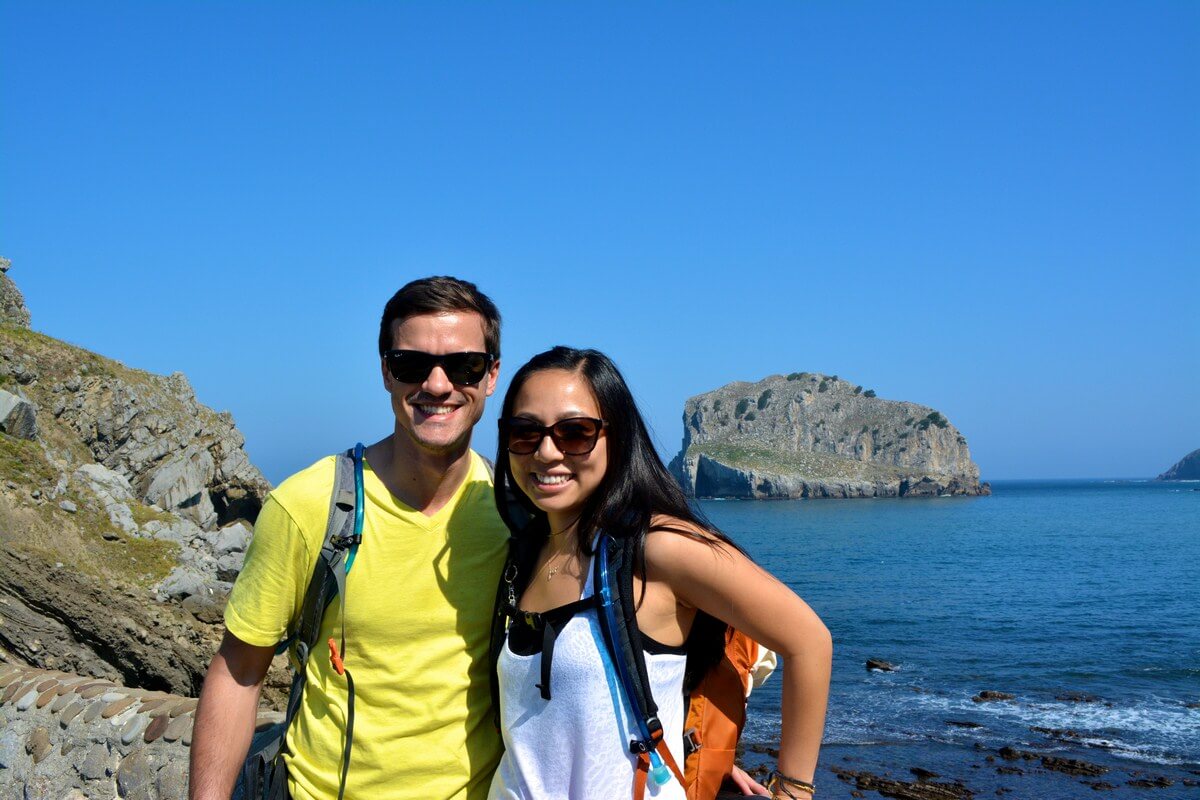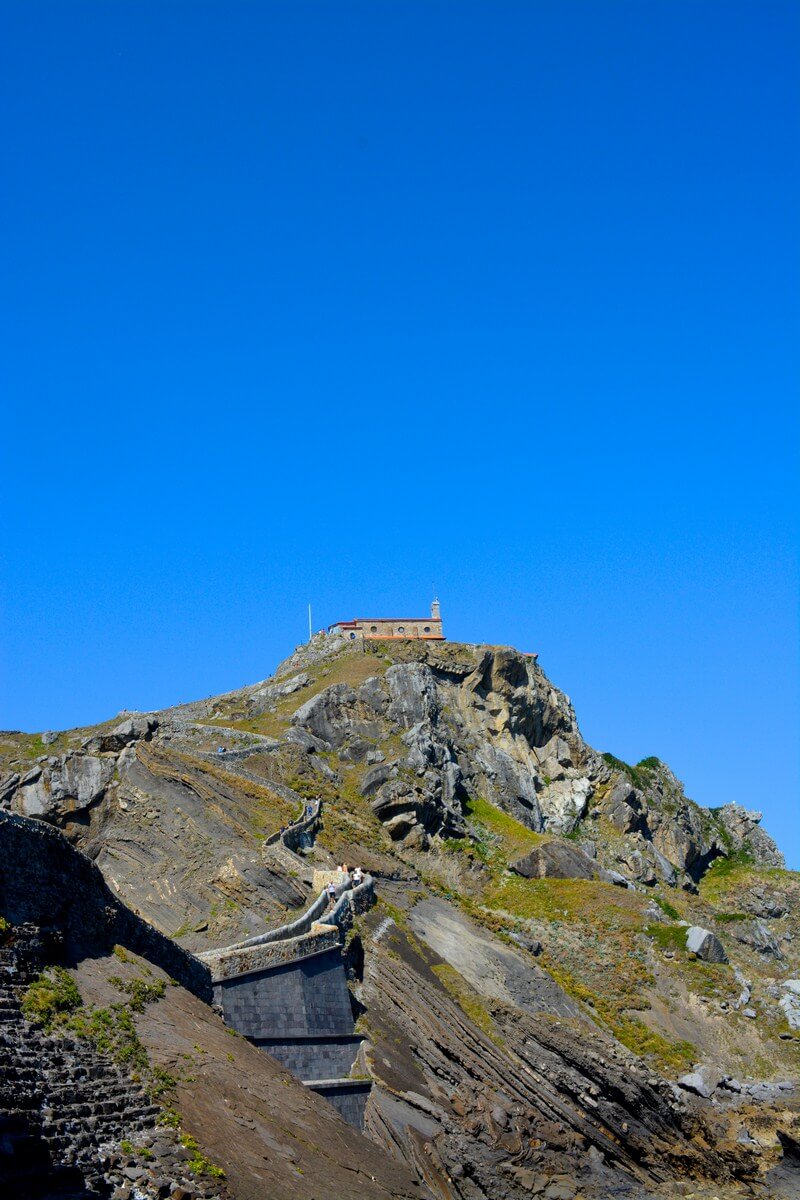 Near the bottom, there was another staircase that lead down to a rocky beach.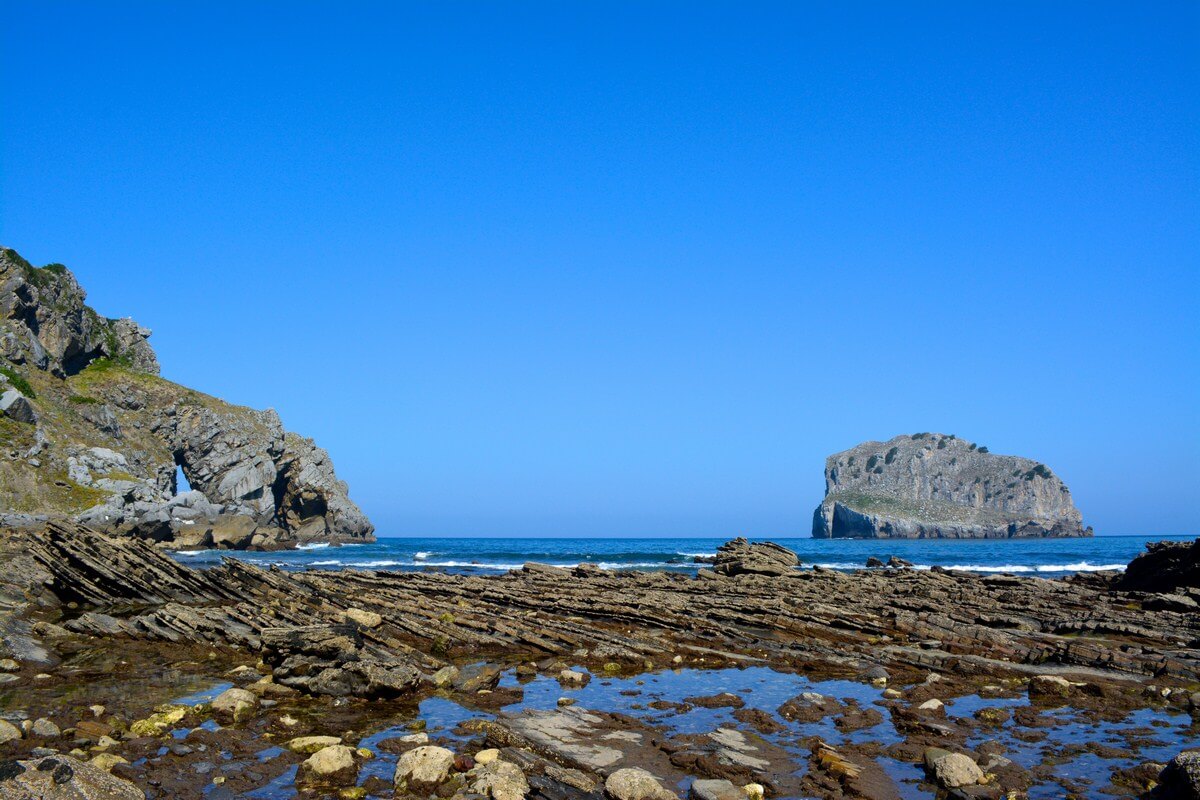 By the time we made our way back up the rocky, dirt path, to the parking lot, we were sweaty and hungry—and very much in need of cervezas. Luckily, there was a bar/restaurant that served that, and pintxos. We chowed down on a few types of tortillas and toasted the day…before heading on to Bilbao.