Gorbea Natural Park was one big reason we stayed at Hotel Ellauri. In our desire toВ detox from city life, we wanted easy access to nature, and Ellauri sits near the edge of the park.
On our second day in Spain, we went hiking in Gorbea. Kepa and Randa, Ellauri's innkeepers, were very knowledgable about the trails. They gave us several options, ranging in length from two to eight hours. We weren't quite feeling an all-day hike, so we chose a nearby trail that would take an hour and a half to ascend, and an hour to descend.
After breakfast, we went to Zeanuri's tiny store for fruit, bread and cheese. That afternoon, we drove through the tiny town of Areatza and up a narrow, winding road to the trailhead. We parked in the Pagomakurre area, thenВ started the Arraba-Kargaleku trek.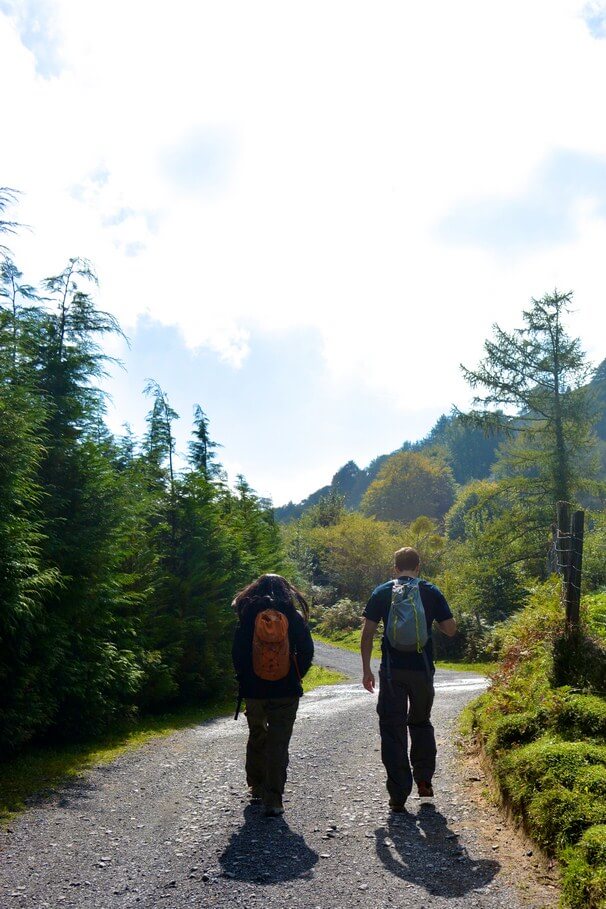 It was the perfect day for hiking—sunny, yet cool.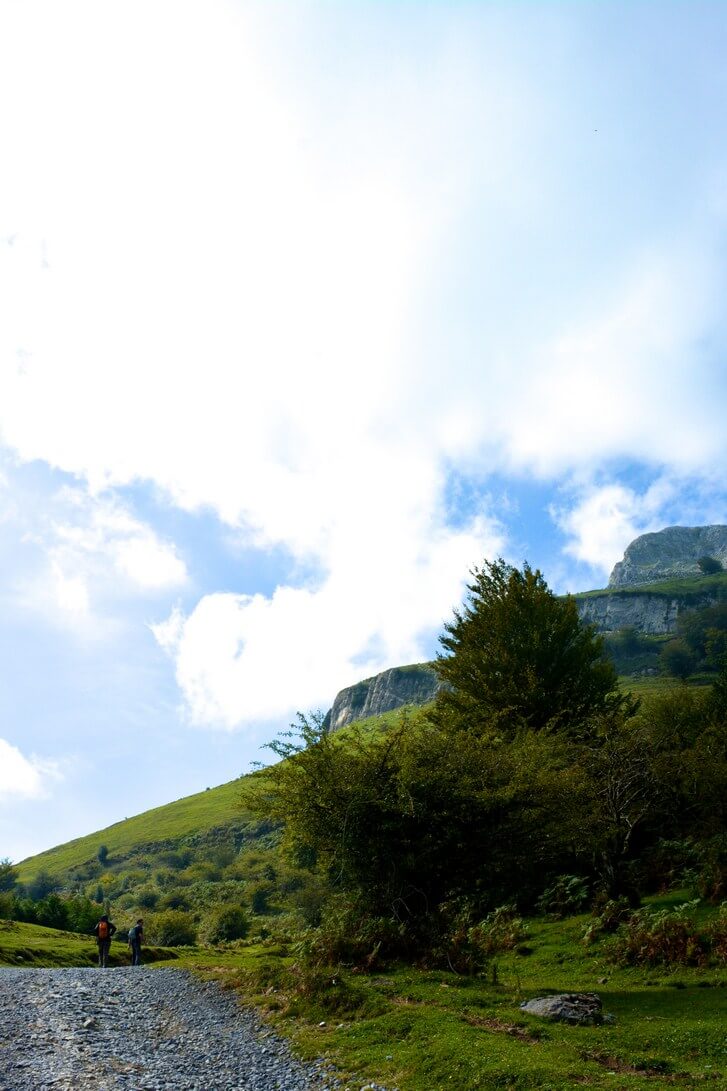 The gravelly path made for pretty easy walking; the ascent wasn't very steep.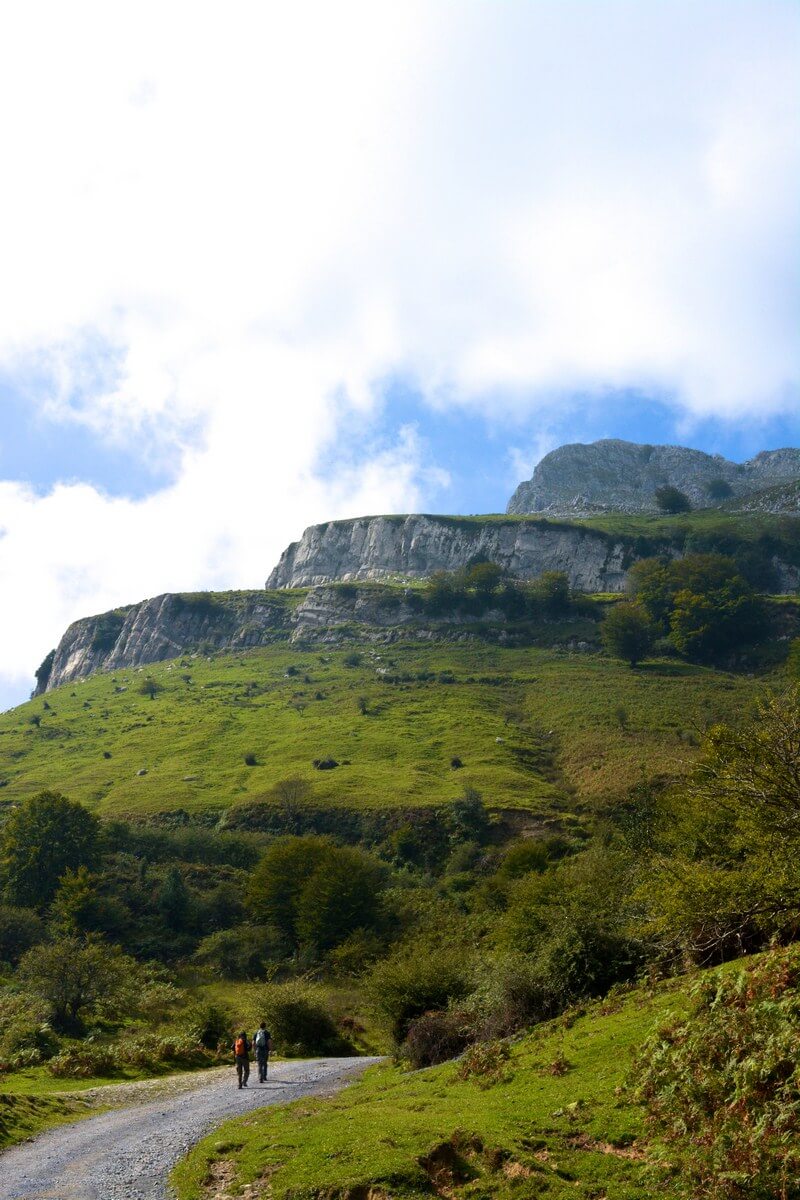 Along the way, we passed a few other hikers, most who were on their way down. That was one nice thing about the trail—there was never a point when we were hiking alongside or behind anyone.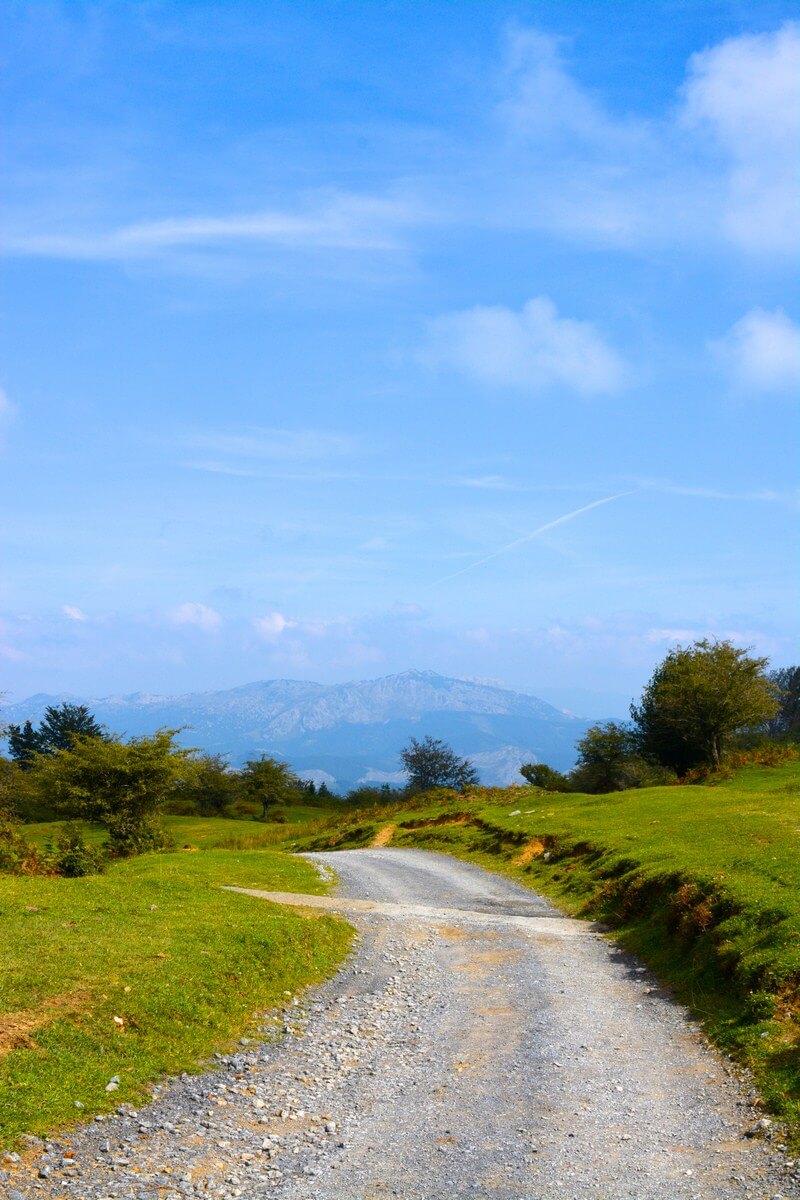 About 20 minutes into the hike, we came across a herd of grazing goats. Each one had a bell tied to his neck. The collective sound was a mellifluous symphony.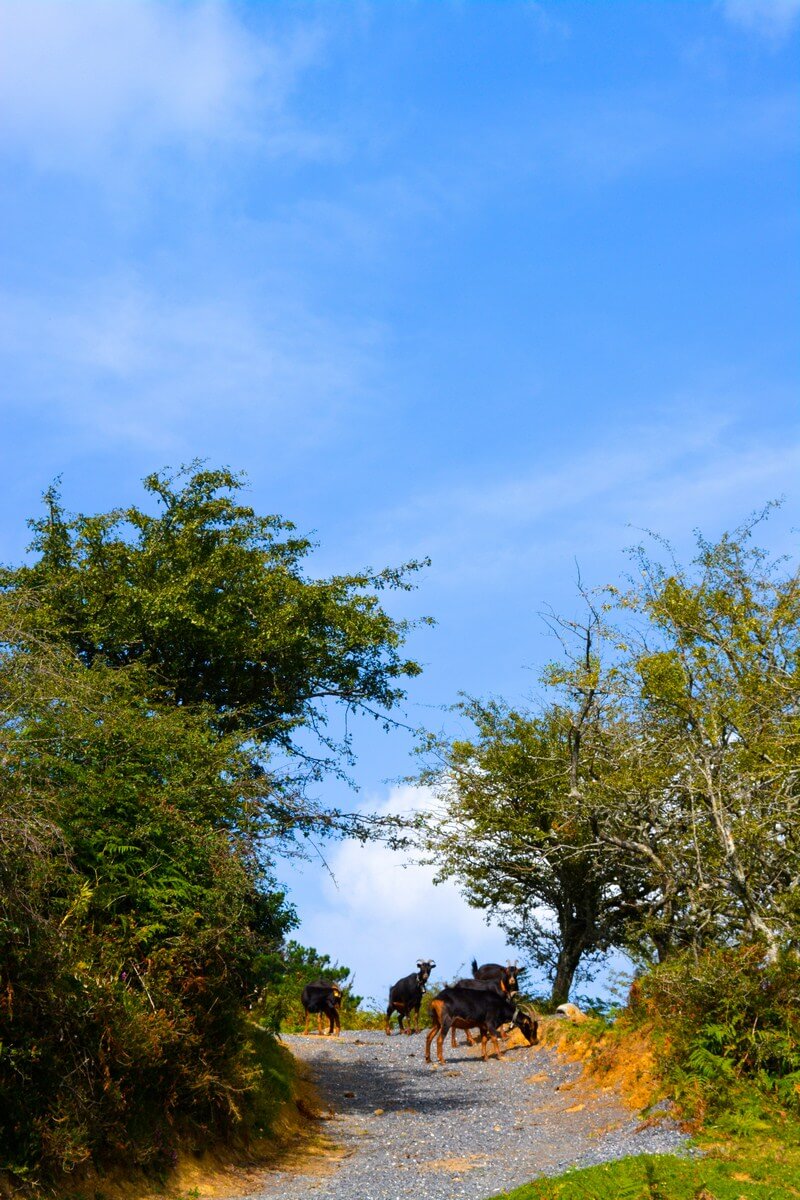 Shortly after, we came across some cows. They, too, had bells around their necks, though of a different size from the goats. They created their own melody.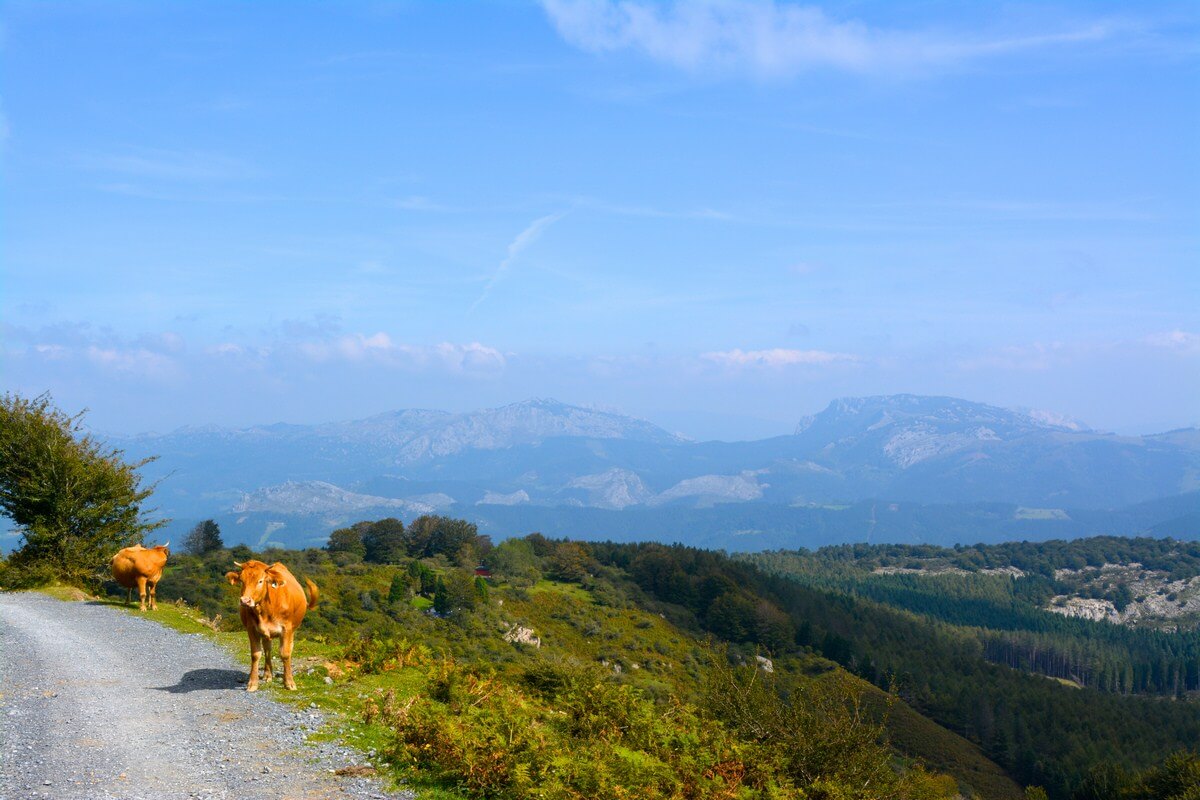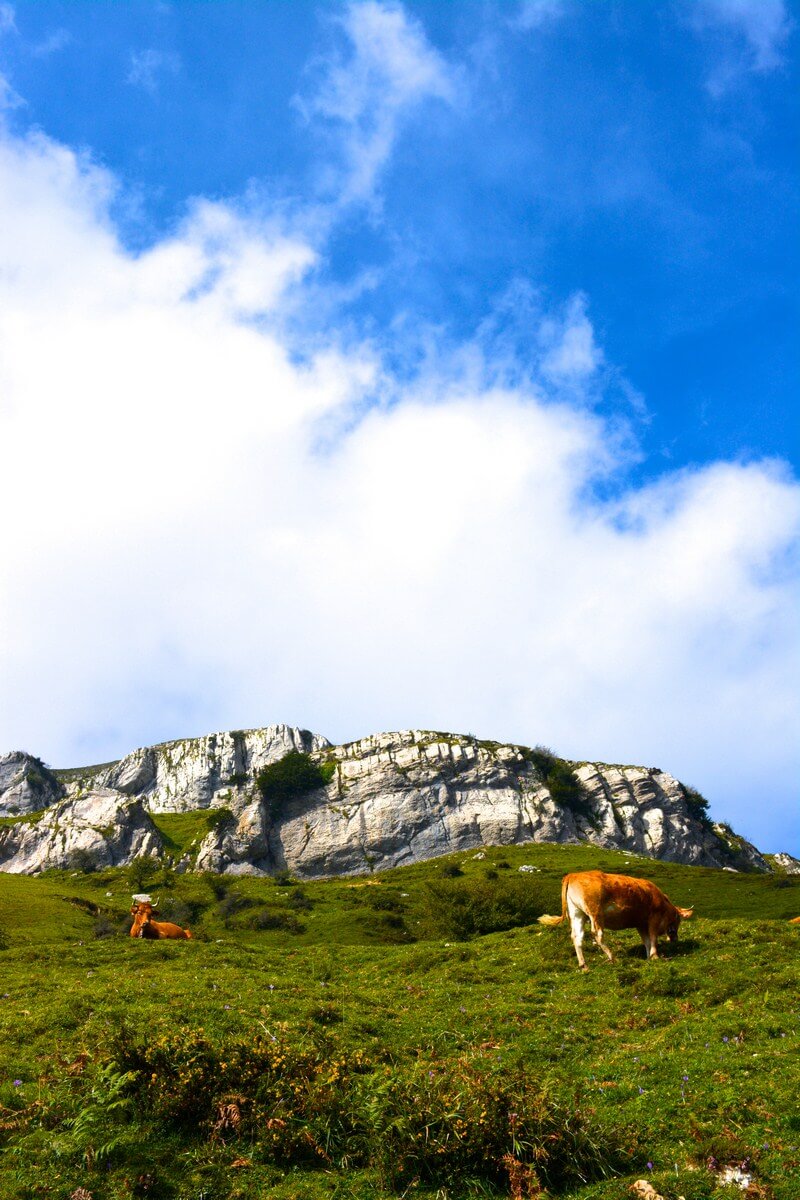 Farther along the way, horses grazed. Of course, they had their own bells.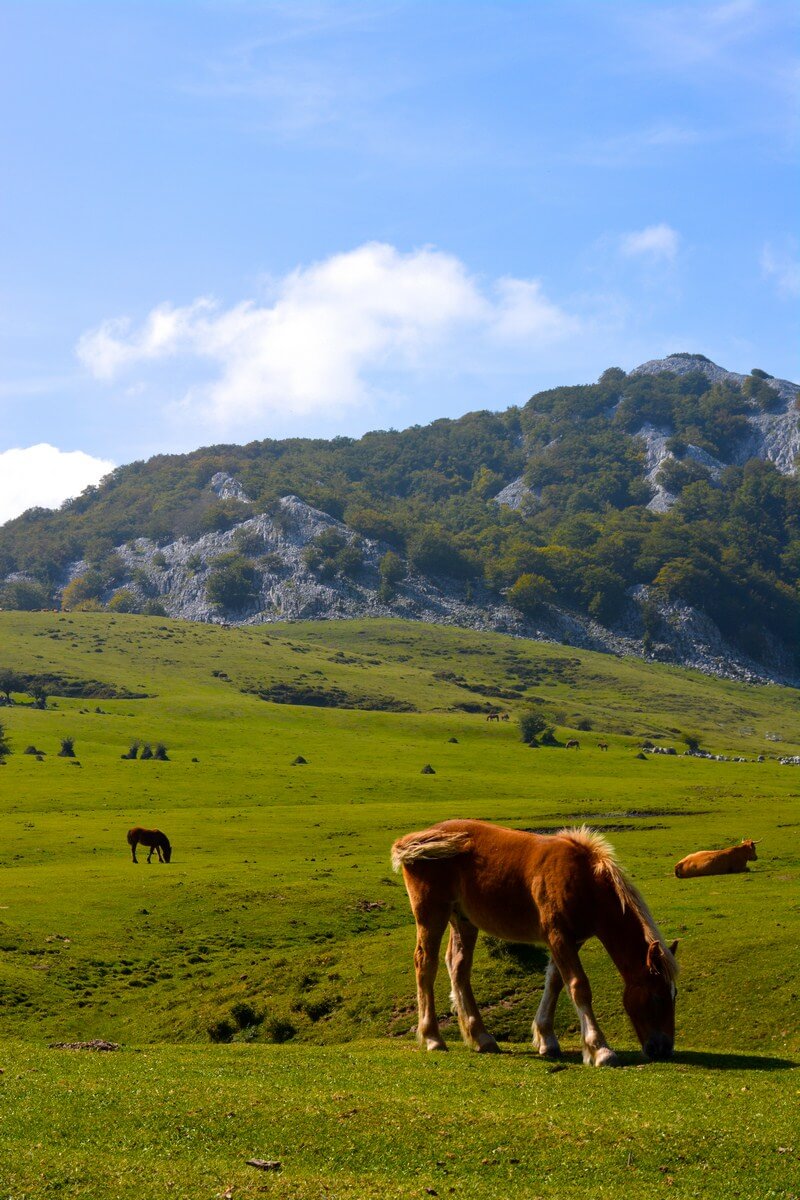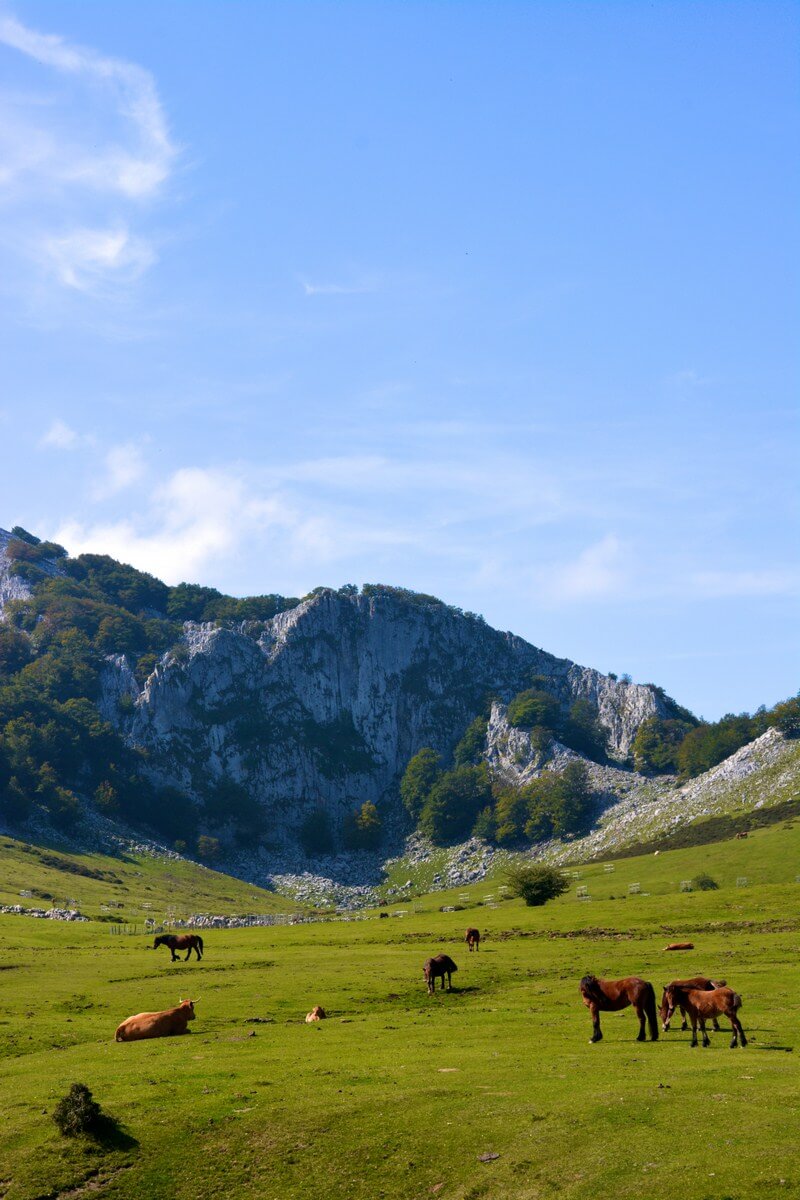 I'd never hiked a trail with so many animals—and such musical ones! The sounds of the different bells, plus the green landscape, were incredibly soothing and relaxing.
After about an hour and a half of hiking, we reached what appeared to be the summit of our trail.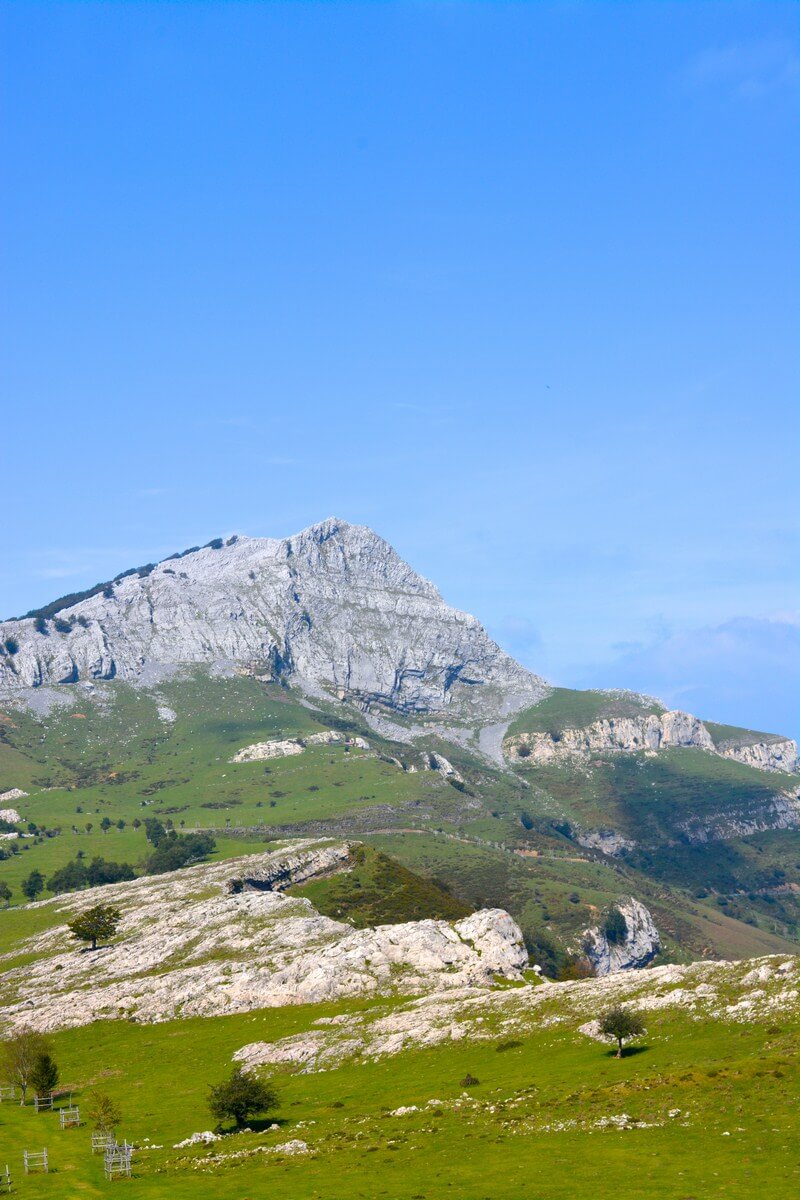 We stopped for a snack…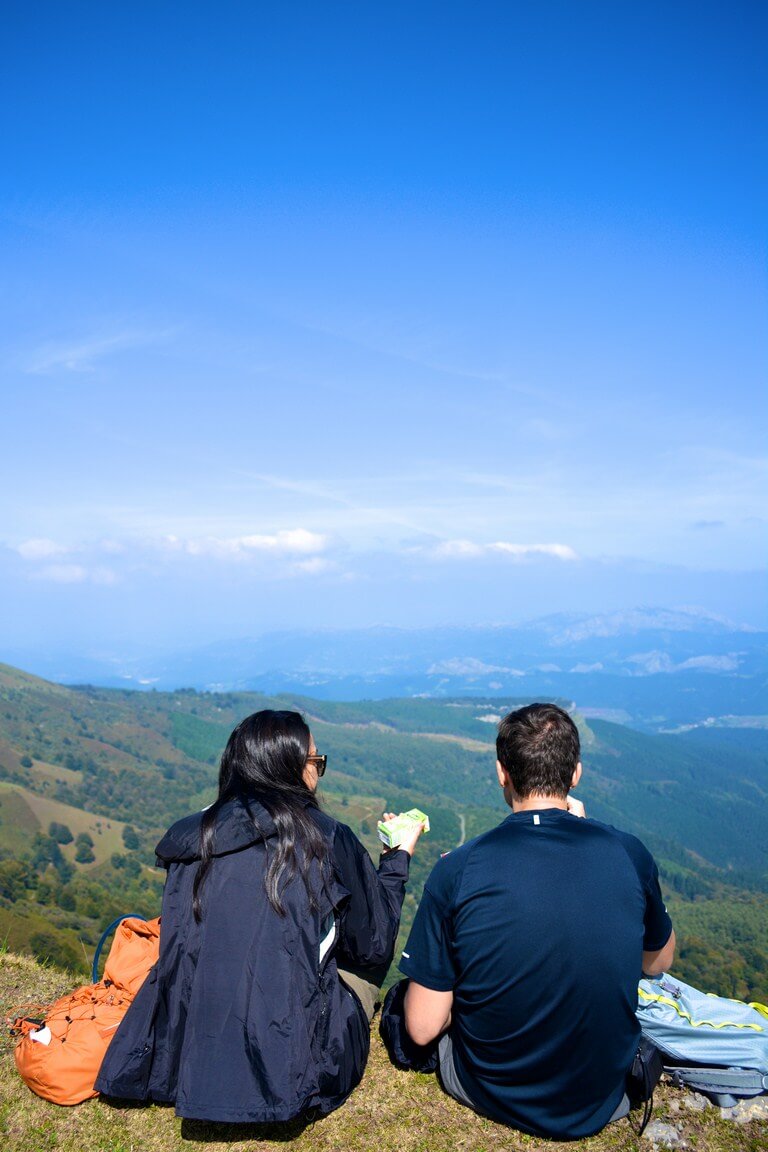 …and just enjoyed the view.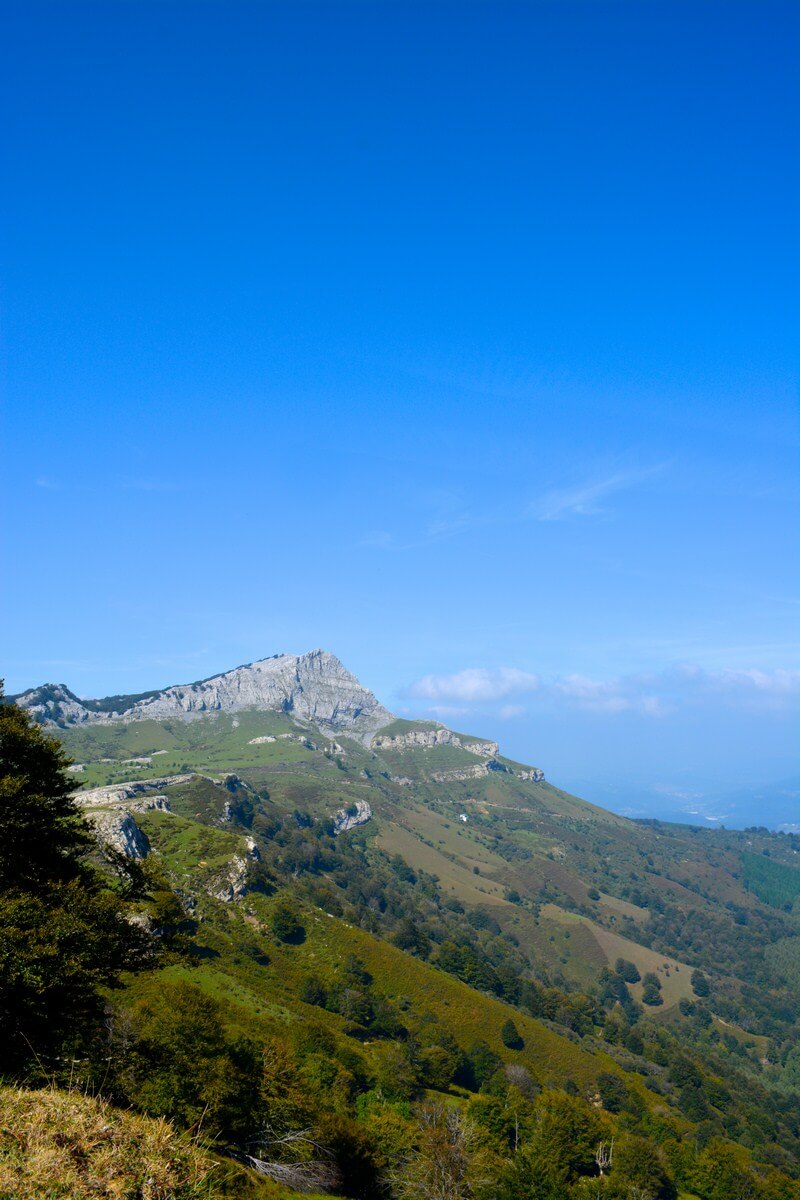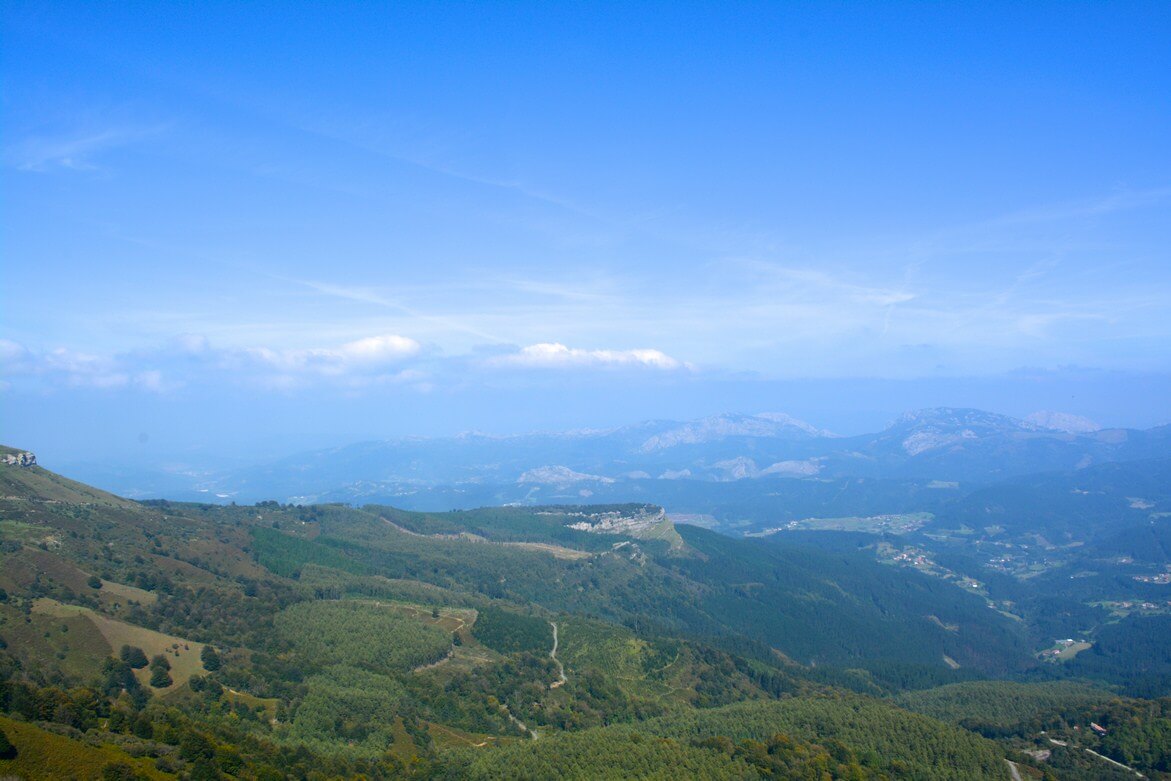 As we ate, we realized that hikersВ were coming over the ridge. It was possible to goВ from summit to summit. We asked how far to the next one; it would take about an hour and a half.
We debated whether to continue on. Peter was game, but Mal and I weren't sure we were up for walking another 4+ hours. (There and back, plus returning to our car.)
So we took a few more photos…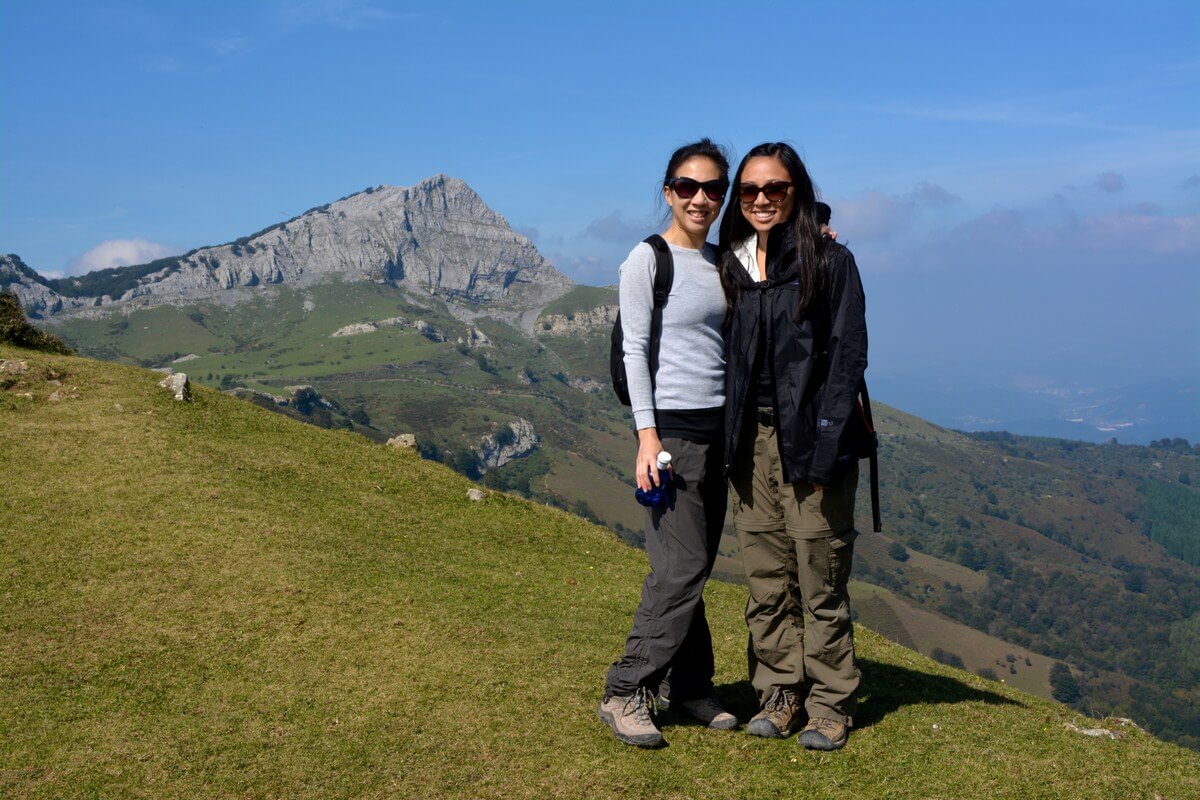 …before hiking back down.