Though we stayed three days in the Bilbao area, we spent very little time in the actual city.В Friends who'd visited Bilbao before were neutral on it. The city hadn't wowed anyone, but they all felt it's worth exploring for a day or so.
And that's about all the time we had for it—the afternoon following our visit to San Juan de Gaztelugatxe. (And that impromptu dinner on our first night in Spain.)
Bilbao's biggest claim to fame is the Guggenheim. My mom and E actually wanted to go into the museum. Mal, Peter and I were eager to check out the Frank Gehry architecture and outdoor sculptures, but not necessarily the galleries. (I'm not a huge museum fan. If I only have a short time in a city, I'd rather wander around outside, unless there's an exhibit I'm dying to see.)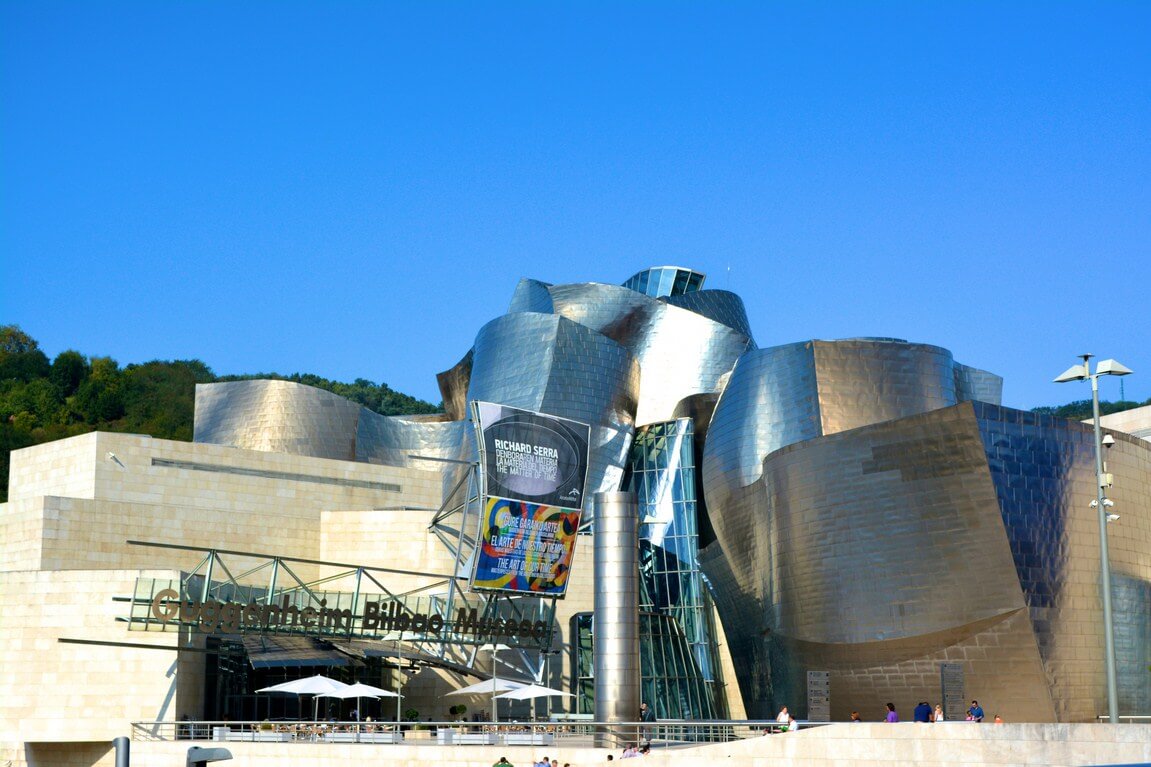 I have mixed feelings about Jeff Koons' art—some of it feels a little too earnest or overdone. But I loved Puppy, which stands guard right outside the Guggenheim.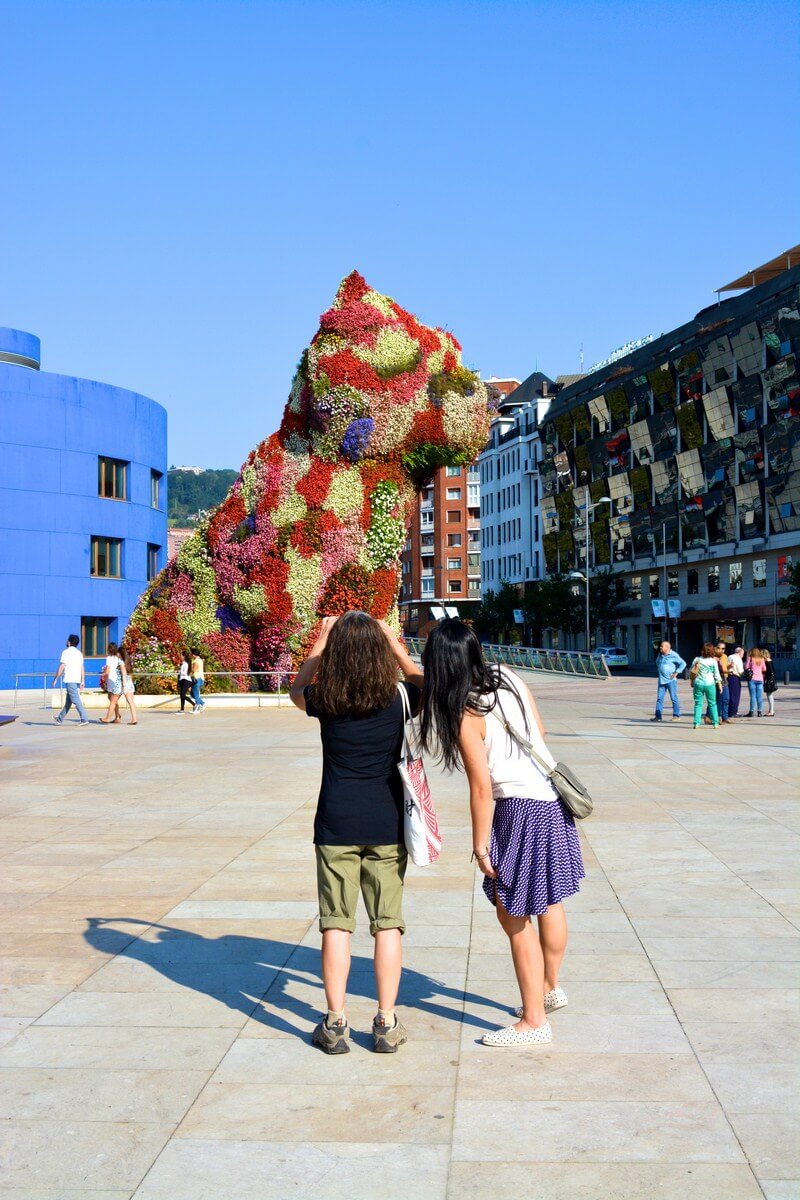 I couldn't stop talking pictures of it.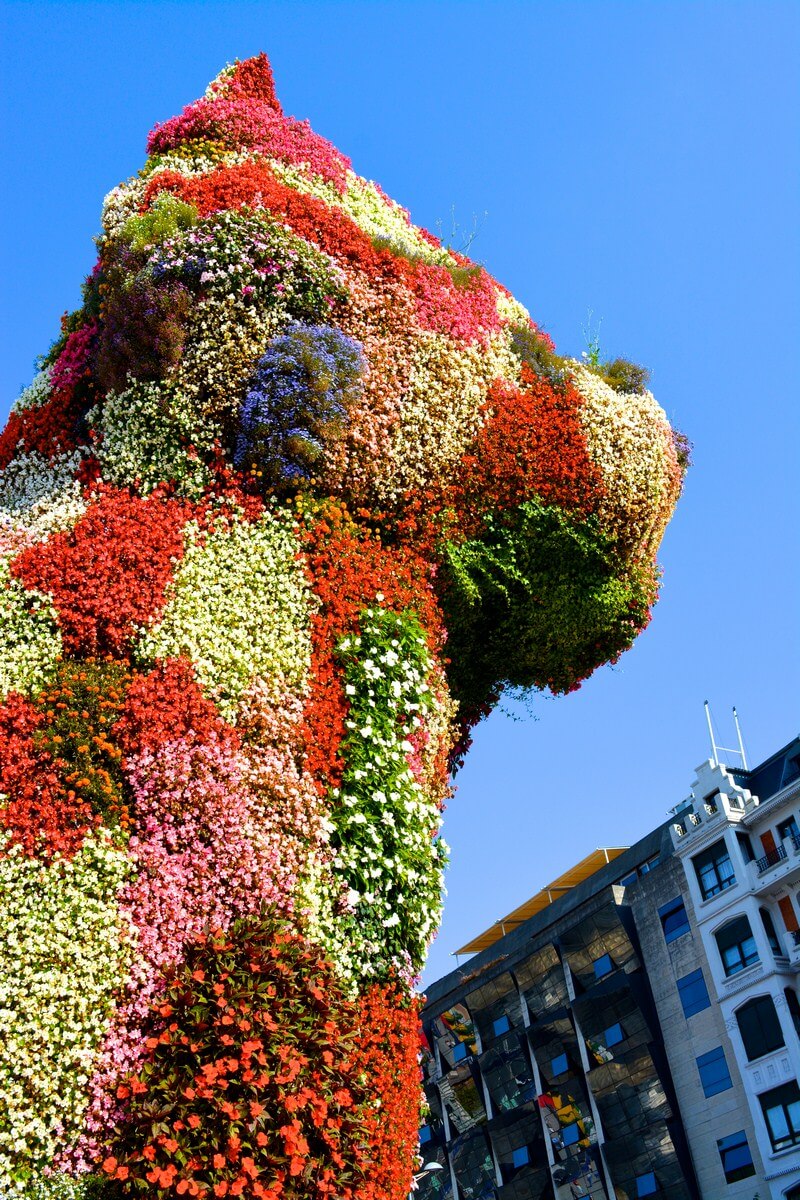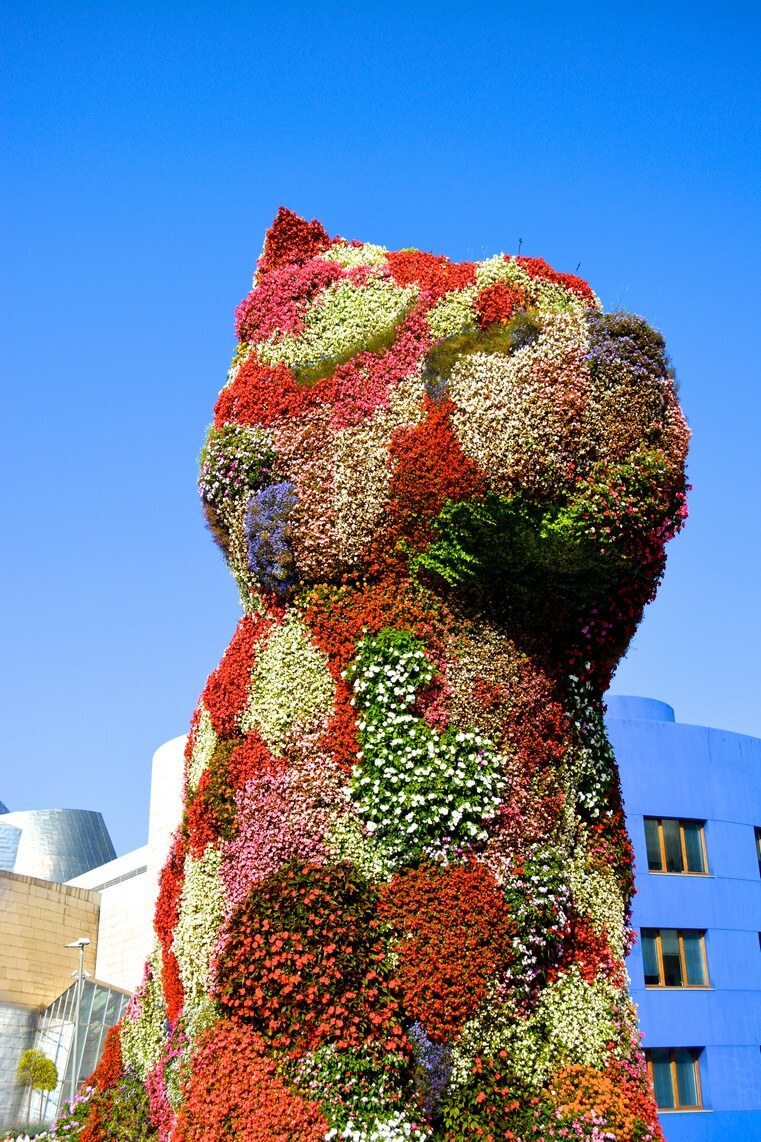 It's funny. Koons' Split-Rocker В was outside Rockefeller Center (where I work!) all summer, and I barely looked at it. Yet, this freaking dog captivated me.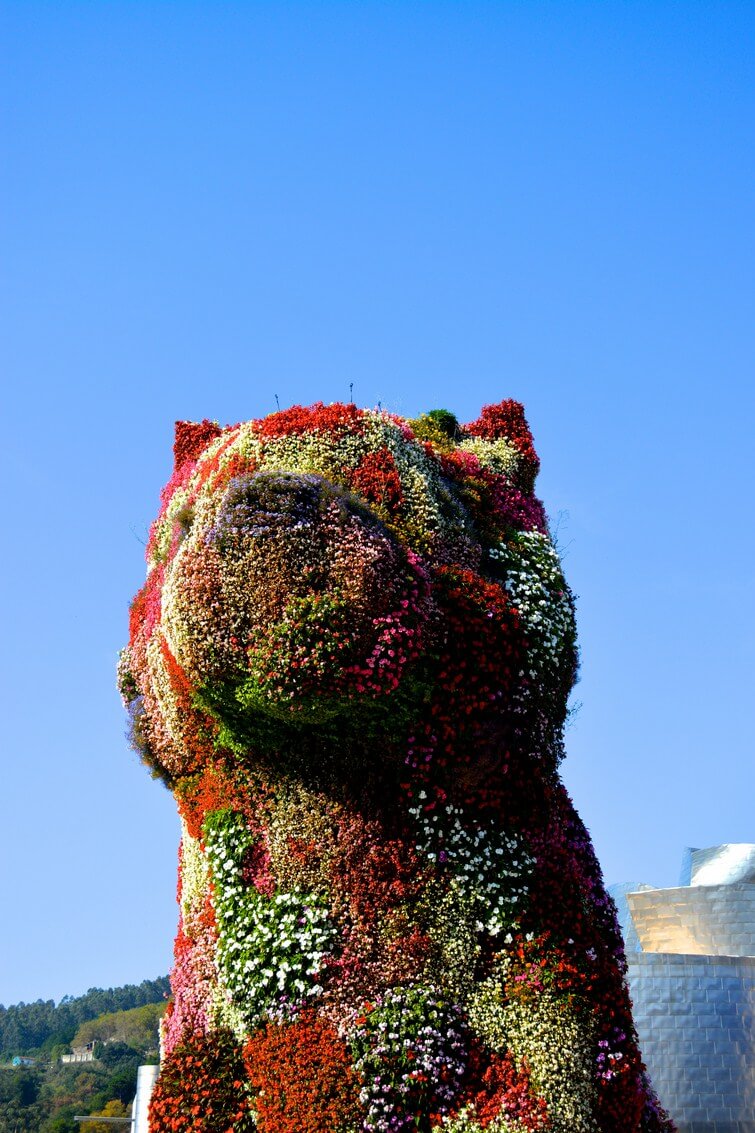 As did the Guggenheim's metallic exterior.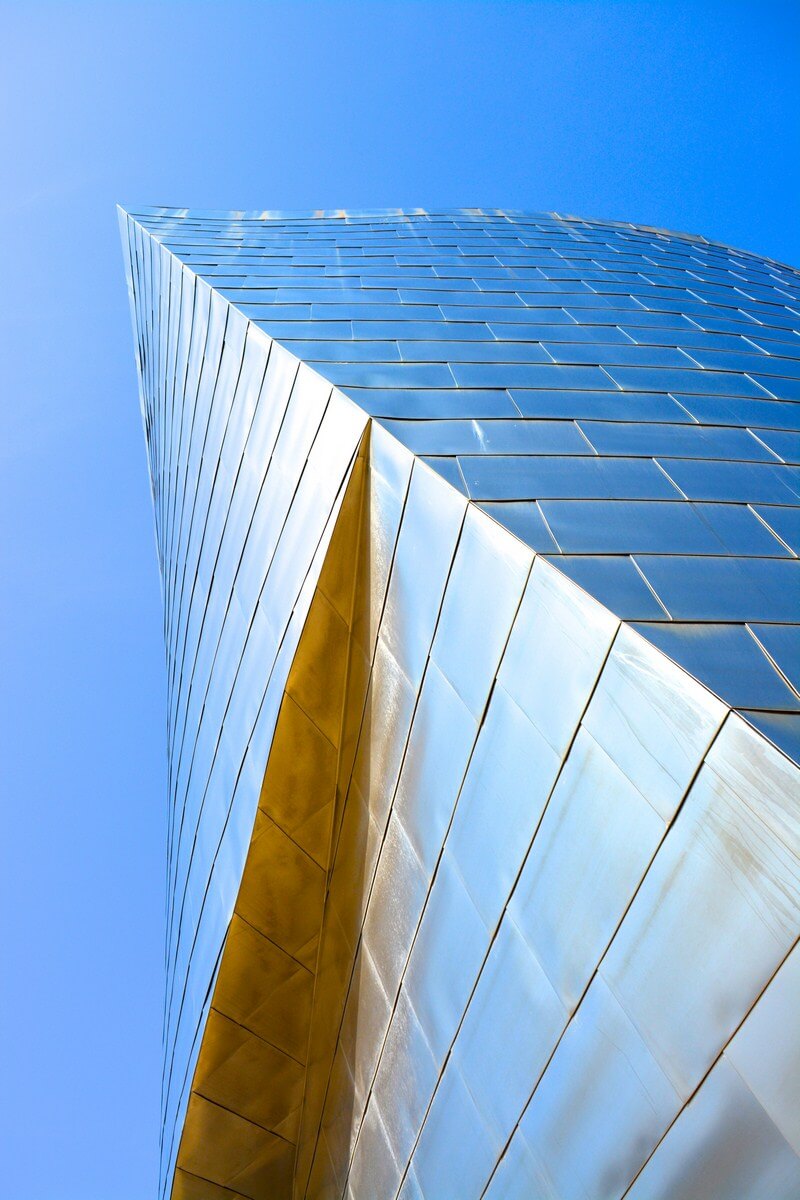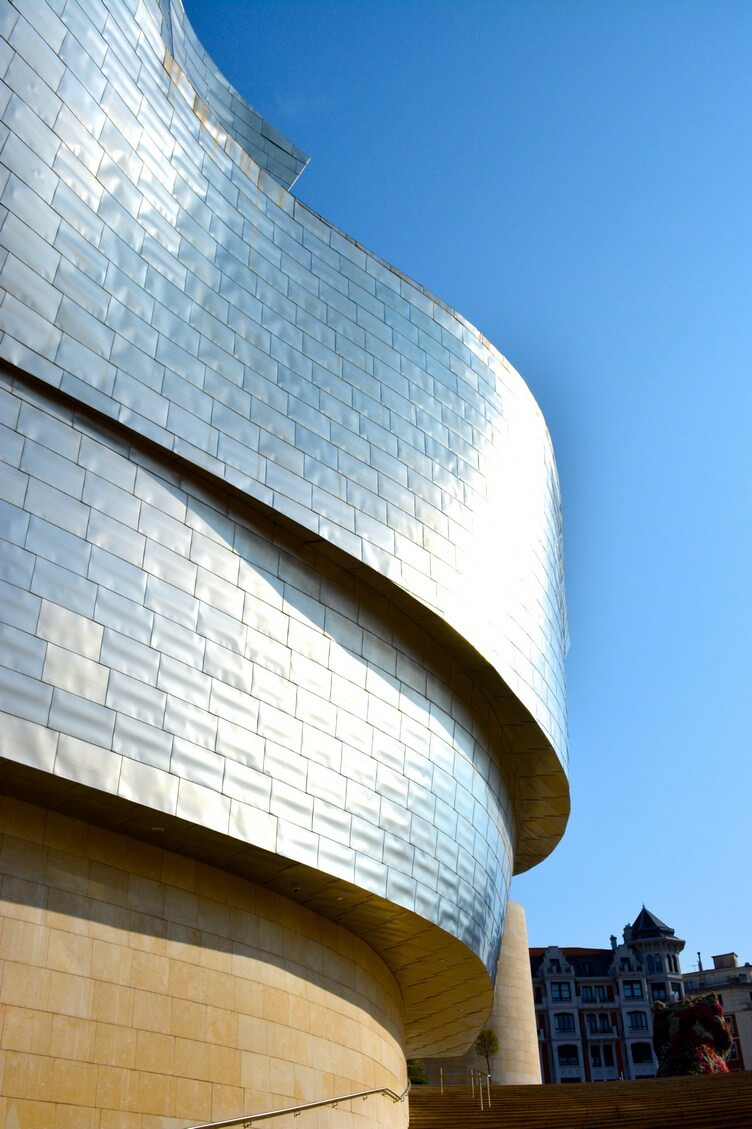 While my parents went inside, Mal, Peter and I walked around town.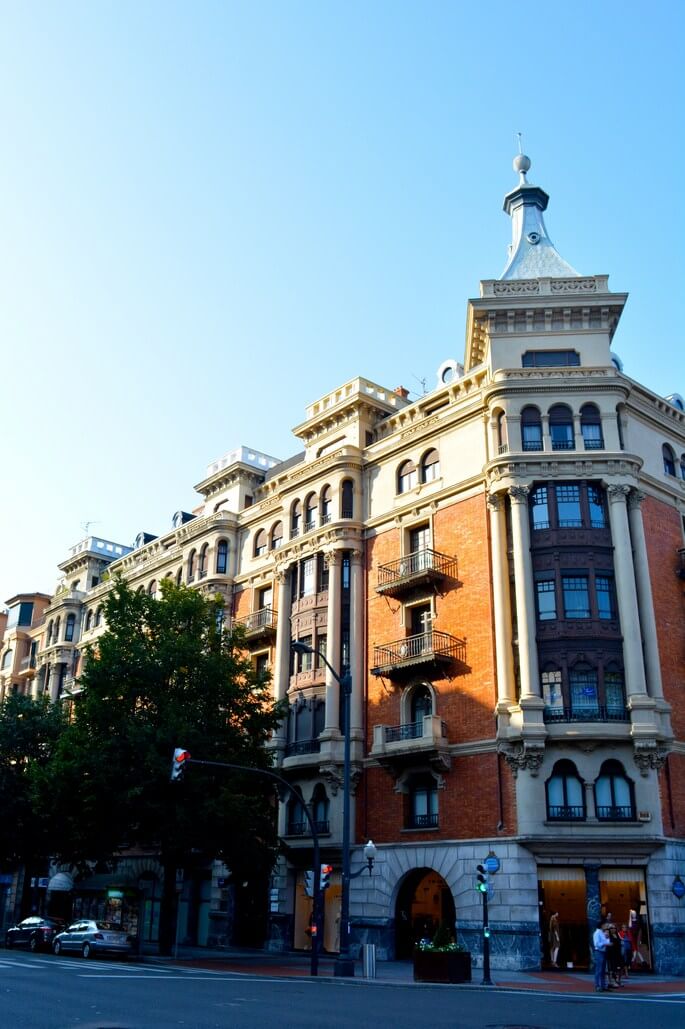 The streets near the museum seemed to be a big shopping area, with lots of clothing and shoe stores. (Both international retailers like H&M and Hugo Boss, as well as local chains.) We ducked into a few, got coffee, then wandered back to the Guggenheim.
By that point, we were hungry and tired from a long day in the sun. (Hence, the lack of photos!)
Since it was around 6:30 and too early for dinner, we headed to Diputacion, a hopping street with bars, restaurants and lots of outdoor seating. We settled into El Globo, a cozy bar for pintxos and raciones. (Pintxos are small bites, just a tad larger than your standardВ canape or amuse bouche, eaten with drinks—usually the Basque wineВ txakoli—in bars. Raciones are larger plates.)
This was the first time I saw the cute little beer glasses that are served atВ pintxo bars, along with pintxos, themselves, looking all pretty, lined up on the bar. Those were some tasty bites!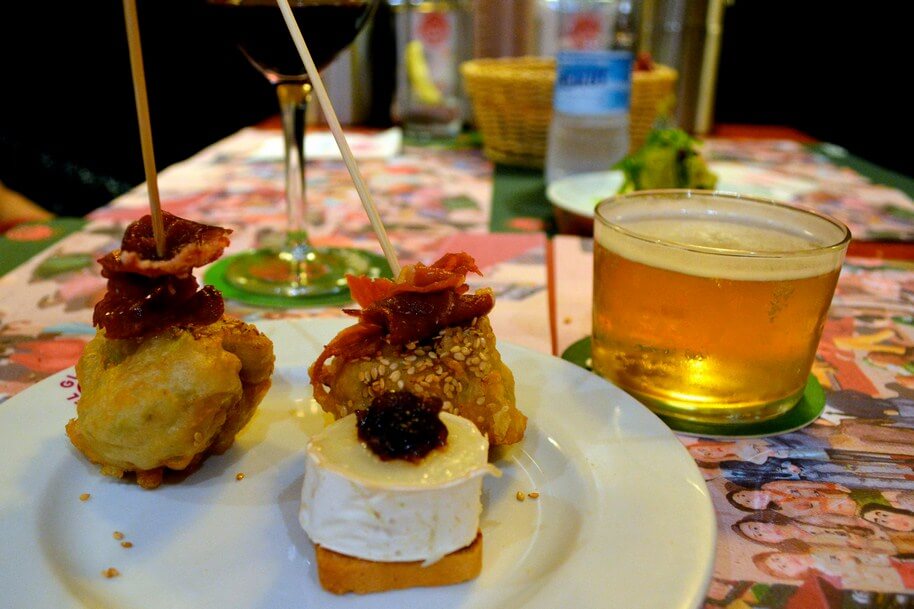 …and just a preview of what was to come a week later, in San Sebastian, Spain's pintxos capitol.