We began our northern Spain trip in Basque Country.В The autonomous region's most well-known destinations include the coastal cities of Bilbao and San Sebastian, though we opted to startВ with neither.
As you might have gleaned from my previous entries, I was feeling a little burnt on city life—as was my family! We wanted to start our trip somewhere quaint and relaxing, away from tightly packed buildings and lots of people.
That's how we ended up at Hotel Ellauri, in Zeanuri. The pretty little village is in the countryside, about 45 minutes outside Bilbao. It has all ofВ 1,100 inhabitants.
Hotel Ellauri is up a narrow, winding road, on a hillside outside the town center.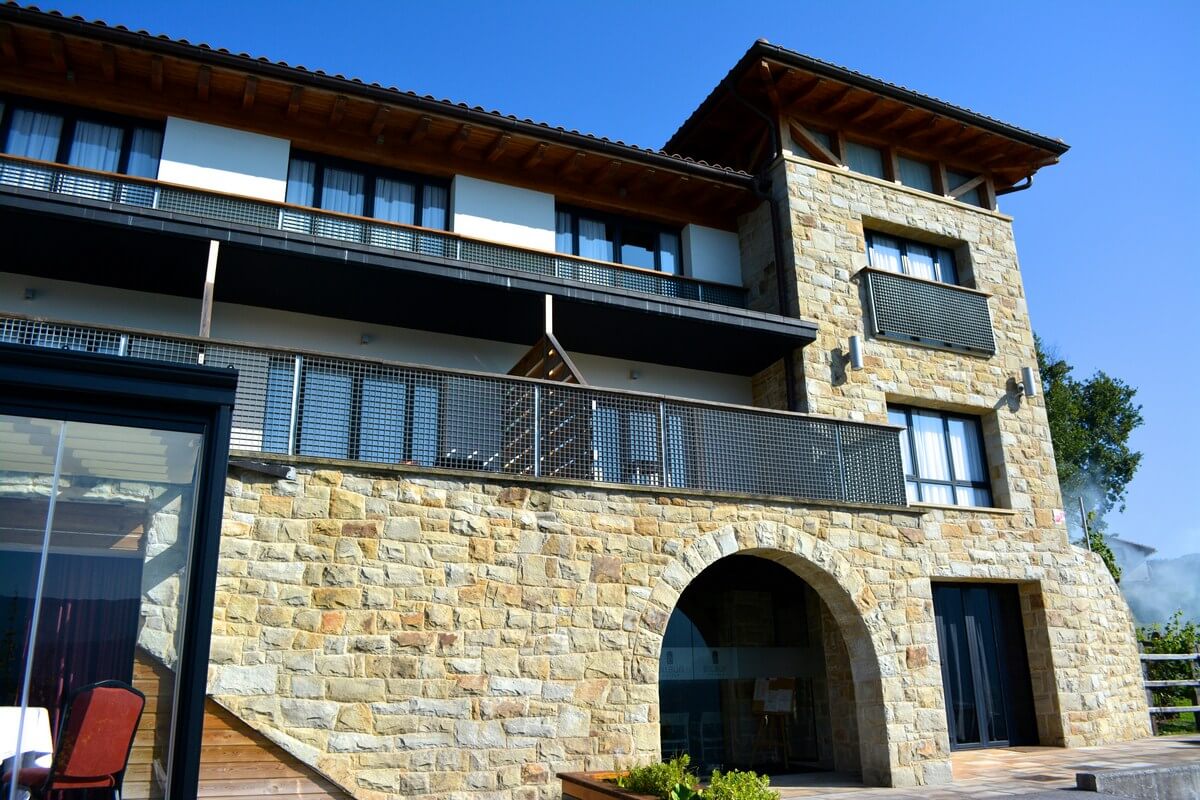 Mal, Peter and I arrived on a Thursday afternoon (a day before our parents) and were the only guests there! Not that we minded.
Ellauri is the kind of place I love patronizing. The owners, a lovely couple named Randa and Kepa, built the hotel five years ago. They're Zeanuri natives, and I could feel the care that went into the place. Each element seemed to highlight the natural surroundings. My room wasВ bright and airy; I especially loved the vaulted wood ceiling and lively green wall.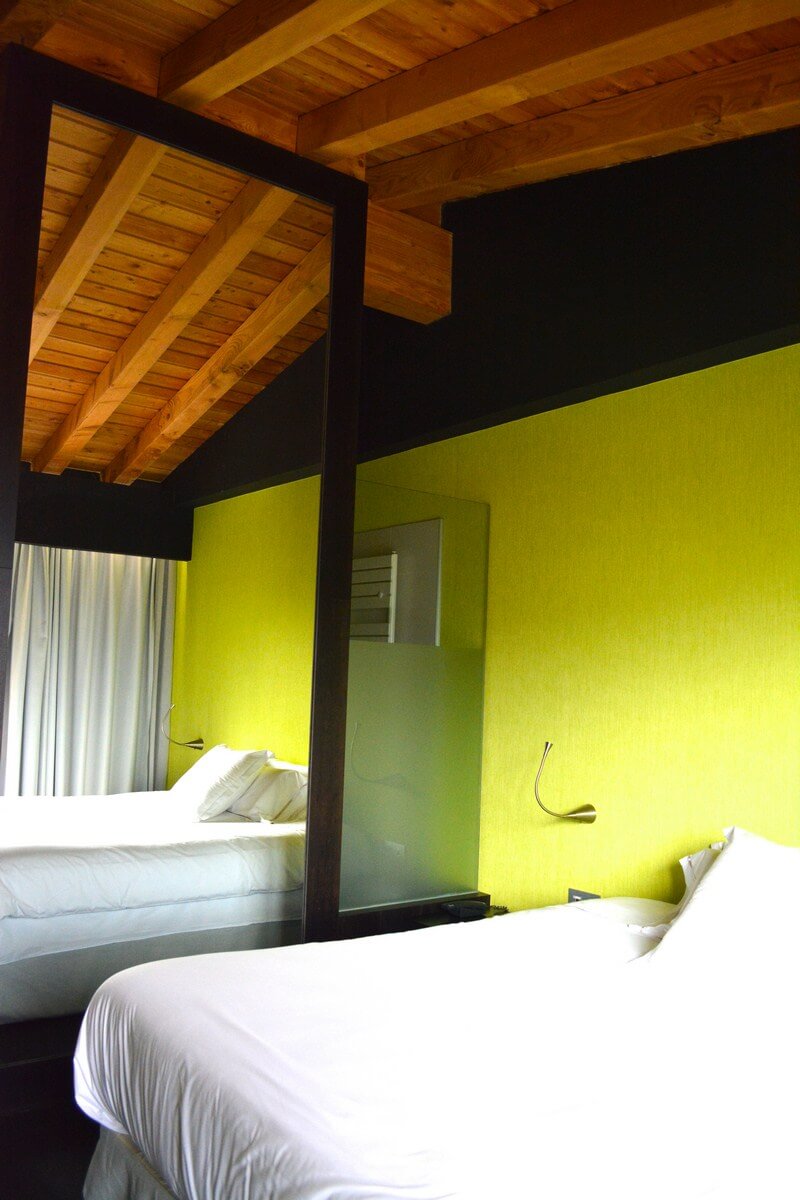 The fixtures and bedding were all high quality. And best of all, there were double doors that swung open…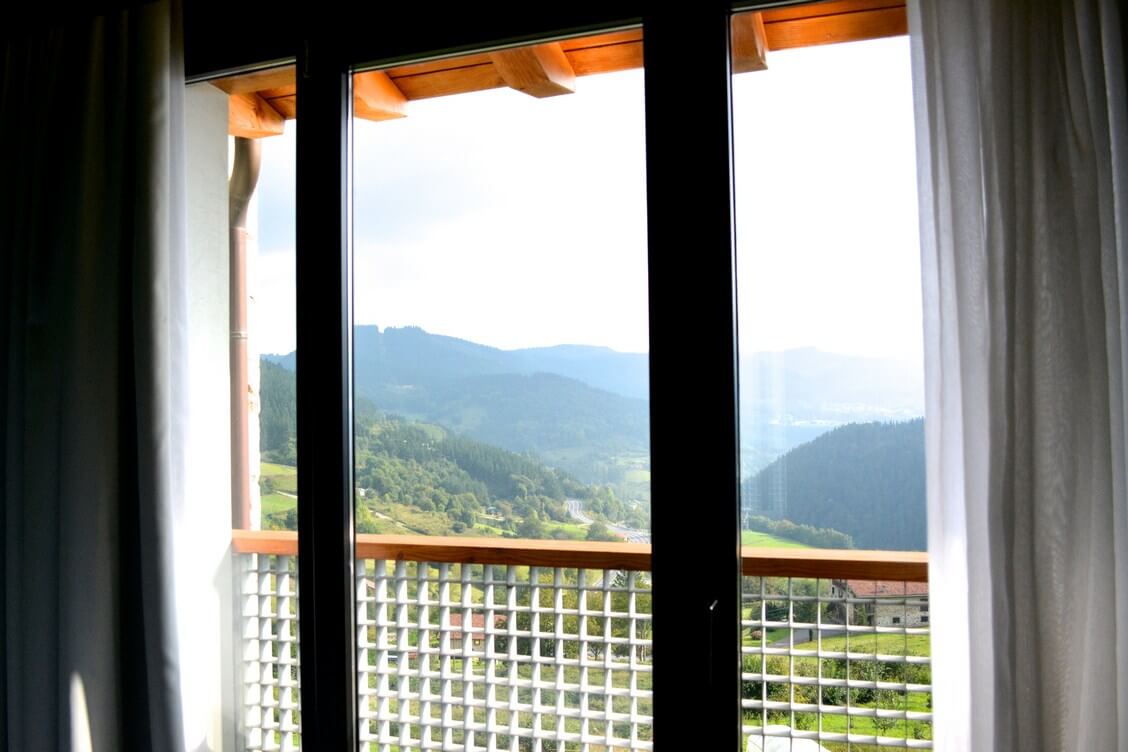 …to reveal this view!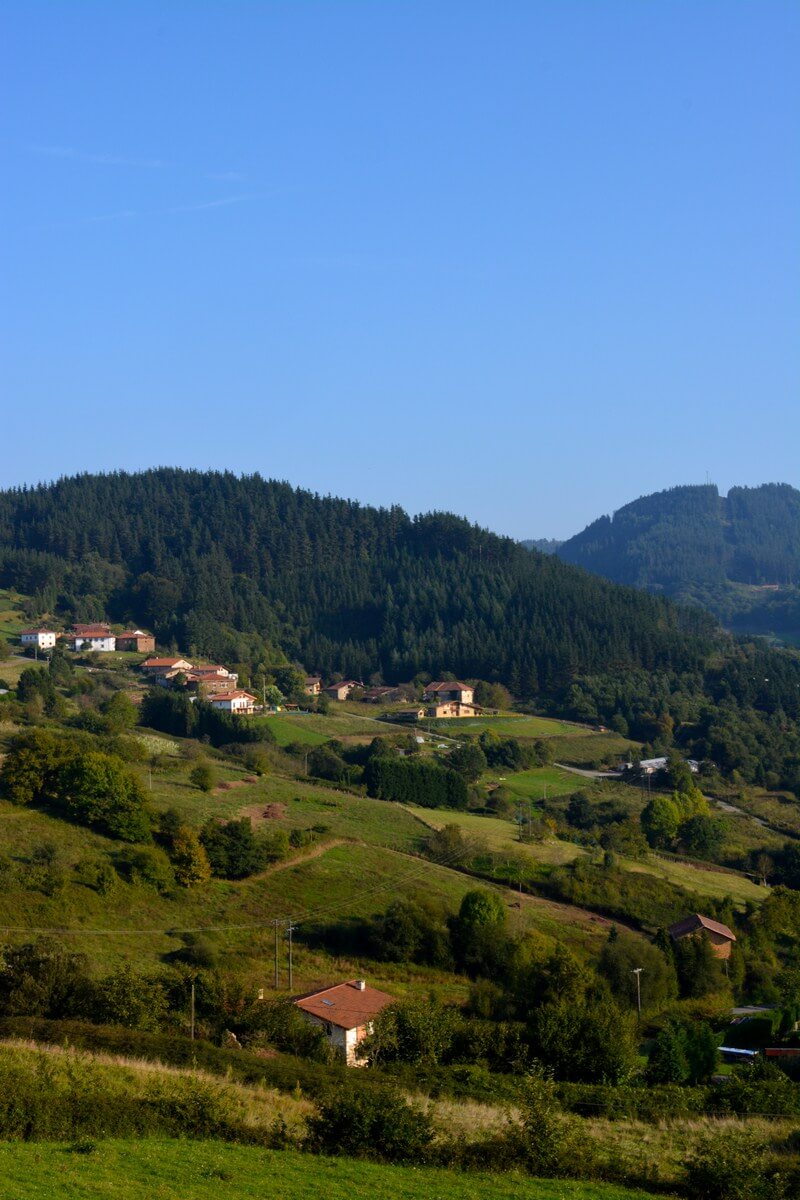 Just what I'd been waiting for.
Hotel Ellauri felt wonderfully away from it all.
And it was.
On our first night, we tried to have a quick dinner nearby. Randa had hinted that there were no real dining options in Zeanuri or Areatza, another medieval village, and that we'd be better off driving into Bilbao or Vitoria-Gasteiz, larger cities about 30-40 minutes from the hotel, in opposite directions.
But, we figured, how slim were the local pickings? A quiet dinner in the village sounded good to us!
We drove into Areatza to try one of its three bars. (An actual restaurant didn't seem to be an option.) The hamlet was quiet, and the bars looked like empty townie sports bars. Not quite what we had in mind for our first meal in Spain.
So we headed into Bilbao with no specific restaurant in mind. In our sleep-deprived/jet-lagged/famishedВ state, we spent an embarrassing amount of time circling Casco Viejo for parking. After an hour and a half, we finally realized we'd passed an underground garage multiple times. Once we'd parked, most restaurants were winding down service for the night. But we had a simple yet satisfying meal at La Deliciosa, on Calle Jardines. Though anything would have been deliciosa, at that point!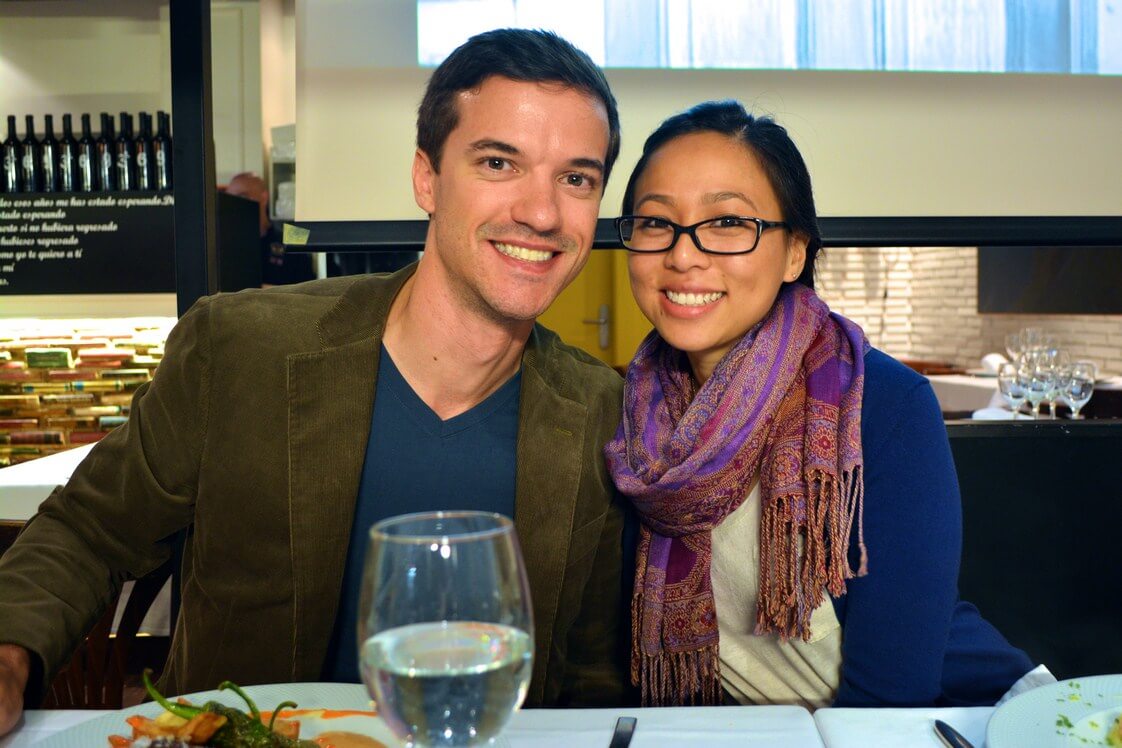 The following evening, once my parents had arrived, we ate at Ellauri's restaurant. Kepa and Randa prepared a fabulous meal of rice and cockles…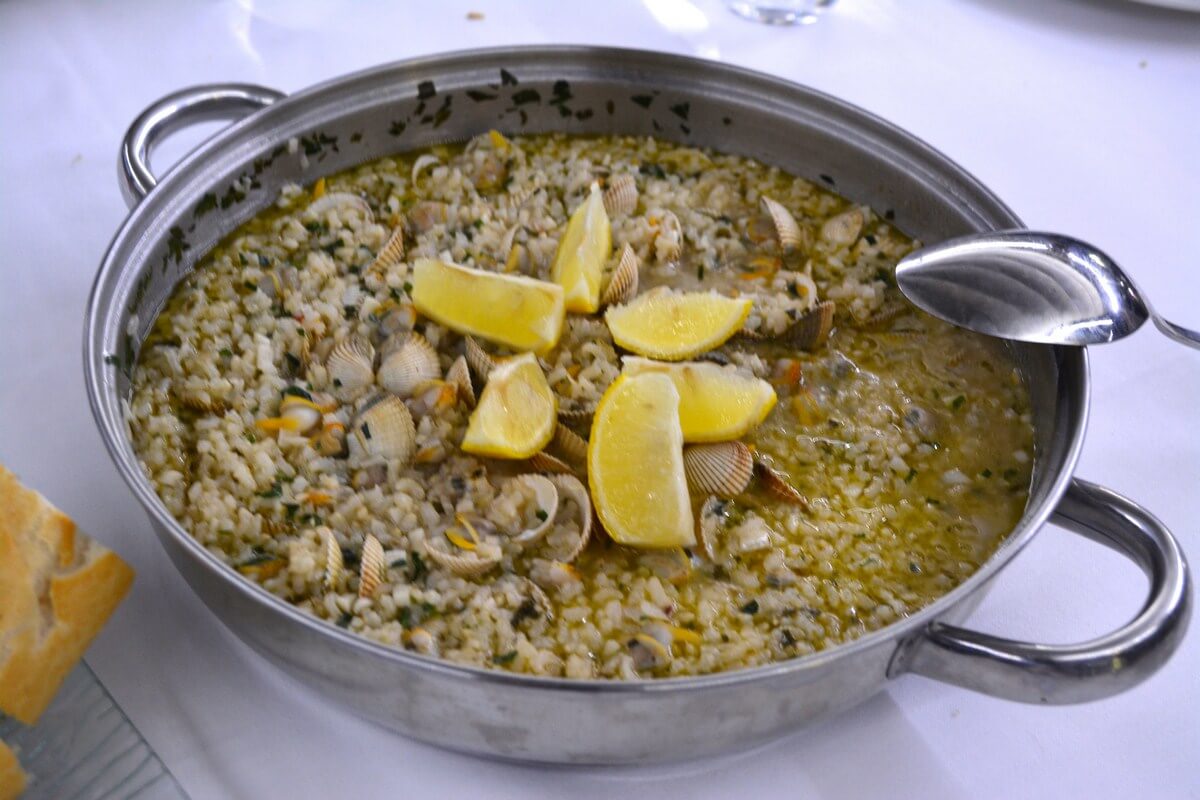 …and steak and peppers. It was one of the most delicious steaks I've ever eaten.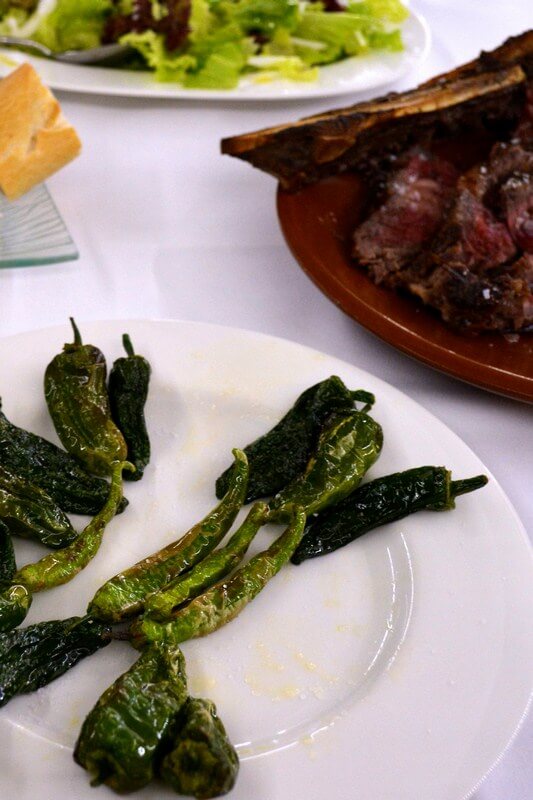 Ellauri proved to be in a prime spot. During our time there, we explored more of Bilbao and the Basque coast, as well as Gorbea Natural Park—whose mountains you could see from the hotel.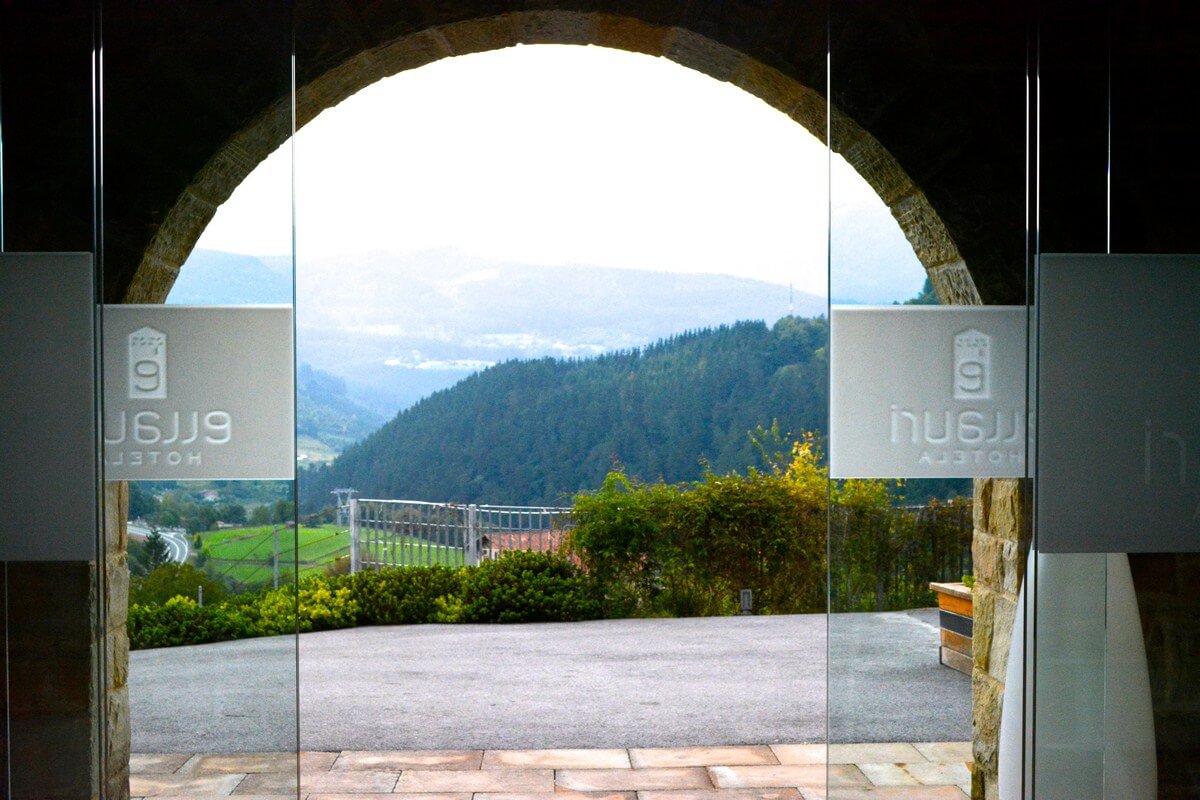 …more on those places, in posts to come!