On our fourth day in Spain, we left the Bilbao area and headed west to Asturias. We'd heard great things about that part of the country: that it was one of Spain's greenest regions, with gorgeous landscapes and few people. Plus, some of the prettiest northern Spain images we'd come across on Pinterest were of Asturias. How could we not swing through there?
We were headed for the Picos de Europa, the dramatic mountain range that spans across Asturias, Cantabria and Castile-LeГіn. But to break up the drive, we decided to stop at a few places along the way.
Ever since we spent a few hours near the coast, at San Juan de Gaztelugatxe, I was craving a little more beach time.
Even if it were just an hour or two.
That's how we ended up stopping in Loredo, a small coastal town. It's known as a surfing and resort area, though it looked like it had seen better days. Perhaps because it wasn't high summer, but we didn't feel vibrant energy in the town. Much of it looked like it could use a little sprucing up.
We stopped for lunch at El Pescador, a seafood restaurant near the water.
We sat outside and ordered the local beer, which was definitely the best brew of the trip…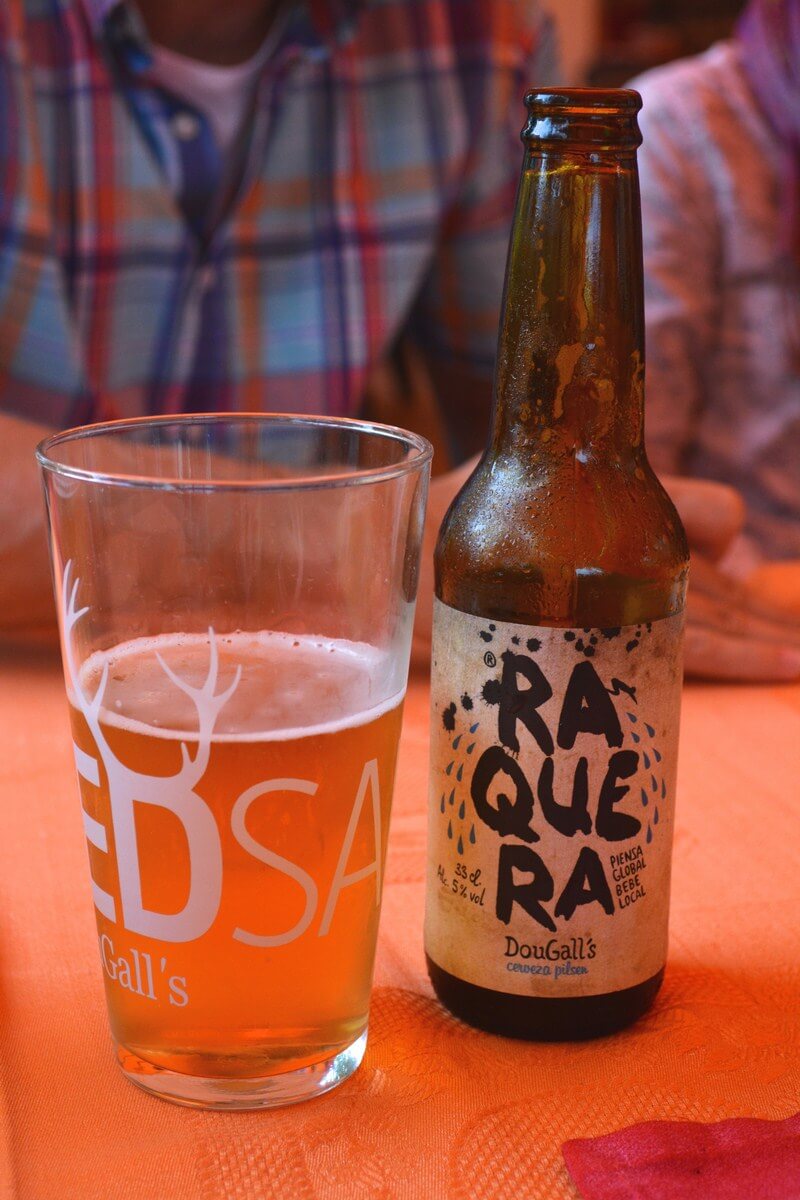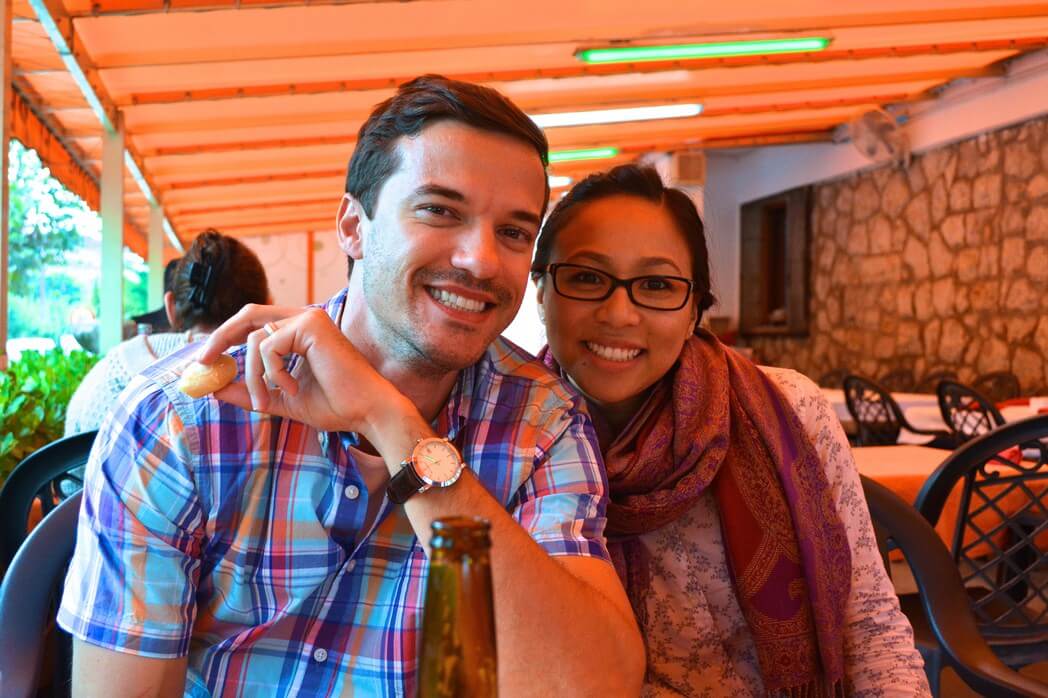 …and had huge platters of grilled fish. The food was a bit pricey, but everything was fresh and well-cooked.
Afterwards, we walked to the beach.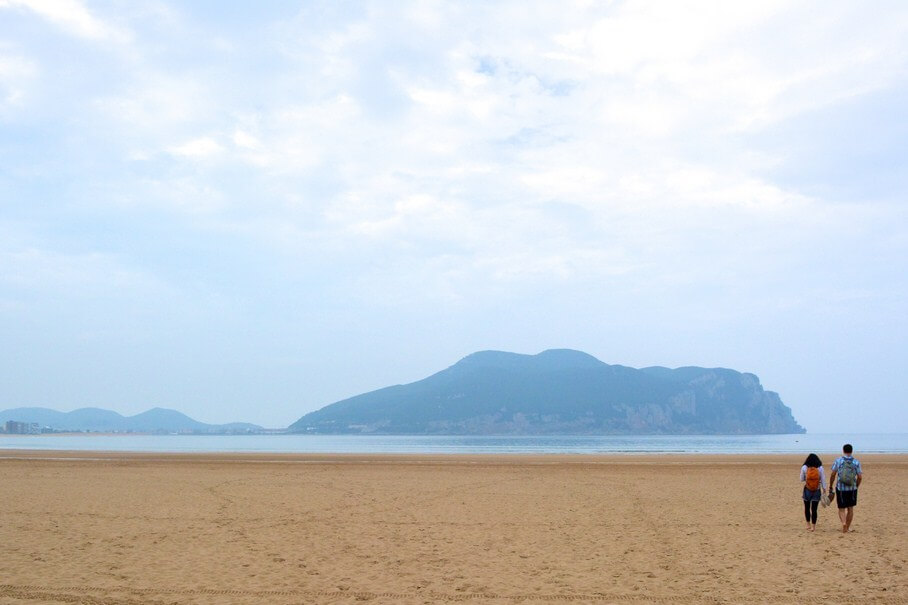 Since the day was overcast and cool, there was no one out sunbathing.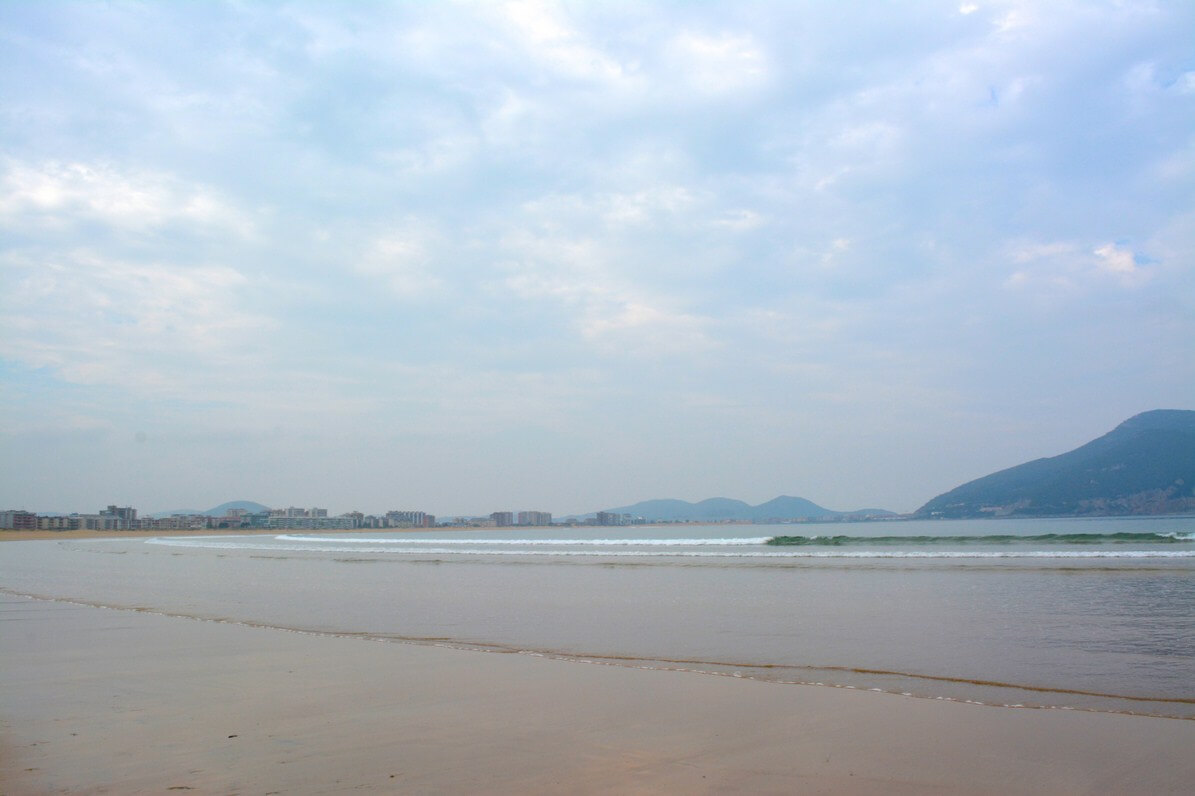 Still, we couldn't resist kicking off our shoes and dipping our toes in the water.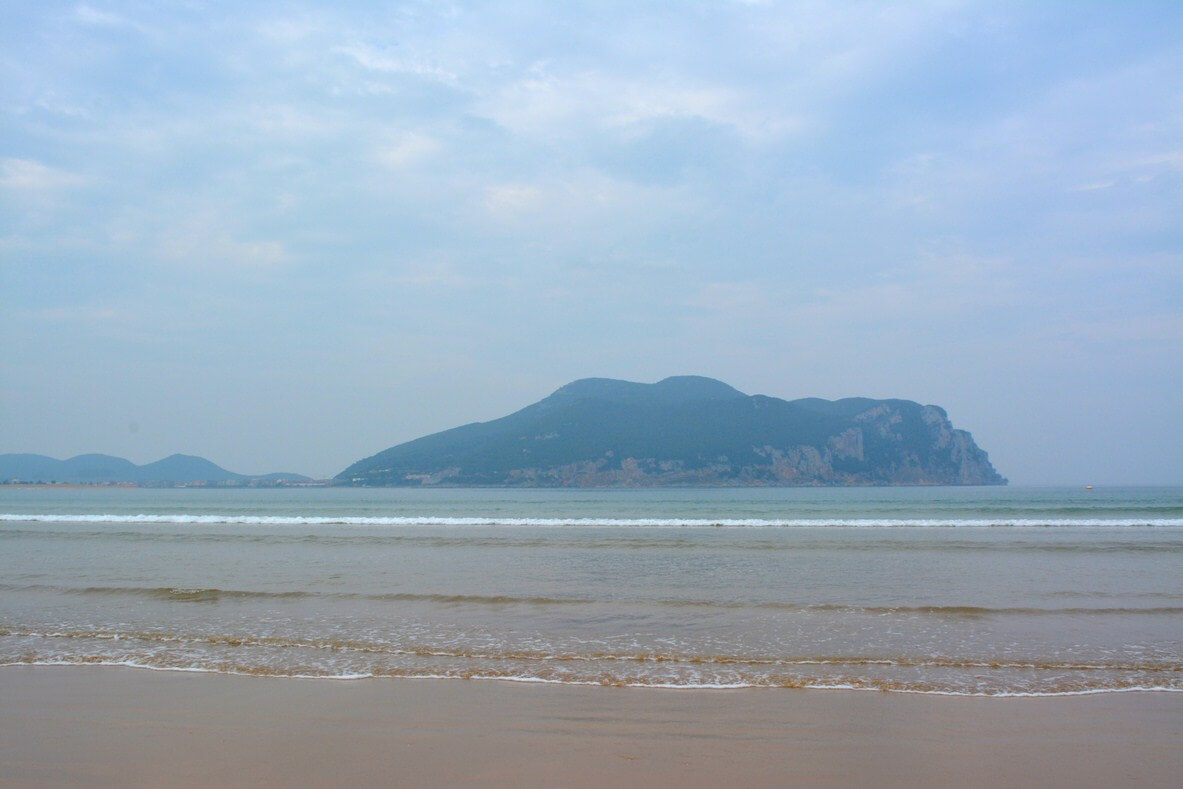 Our next stop was the Monte Castillo caves, in Puente Viesgo. We'd only heard of them that morning, while looking at our guidebook, and were intrigued. They're a UNESCO World Heritage site, discovered in 1903, where you can see ancient cave paintings. Two of the four caves are open to the public.
We arrived at the El Castillo cave late in the afternoon, in time for the final tour of the day.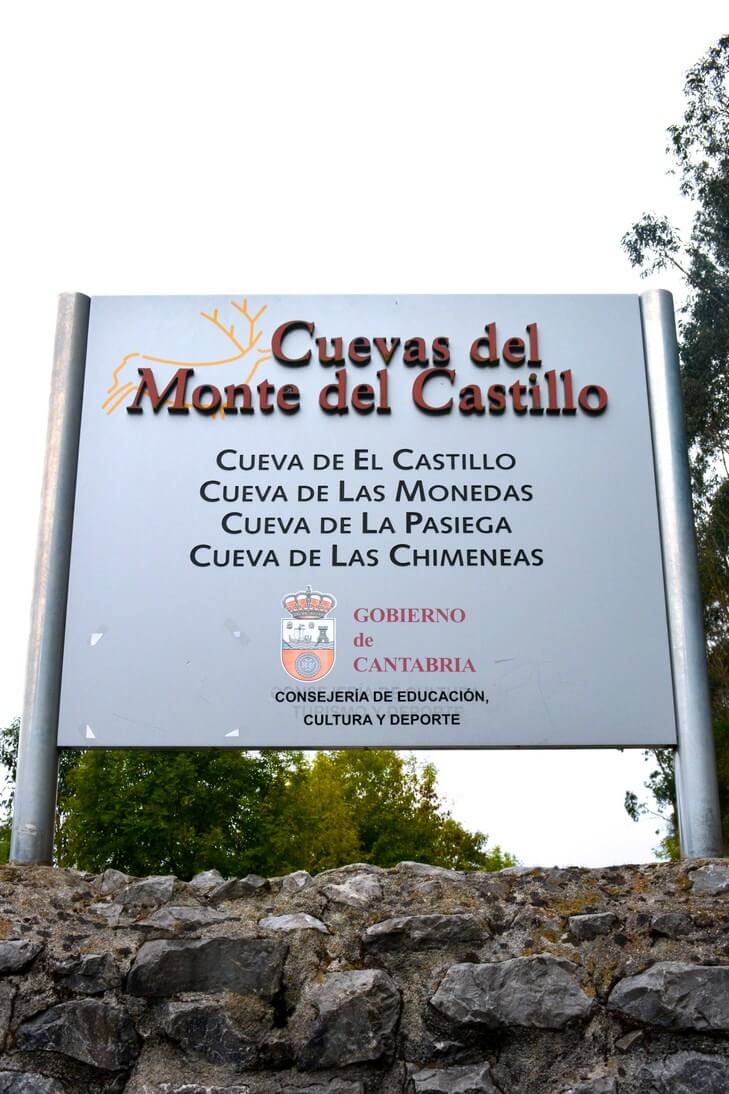 I'll admit—I was a bit skeptical while we were waiting for it to begin. We were waiting in what could best be described as the "cave lobby"—an area with informational signs—from where we could see another group standing inside the actual cave, listening to a guide speak. Was this the whole cave tour?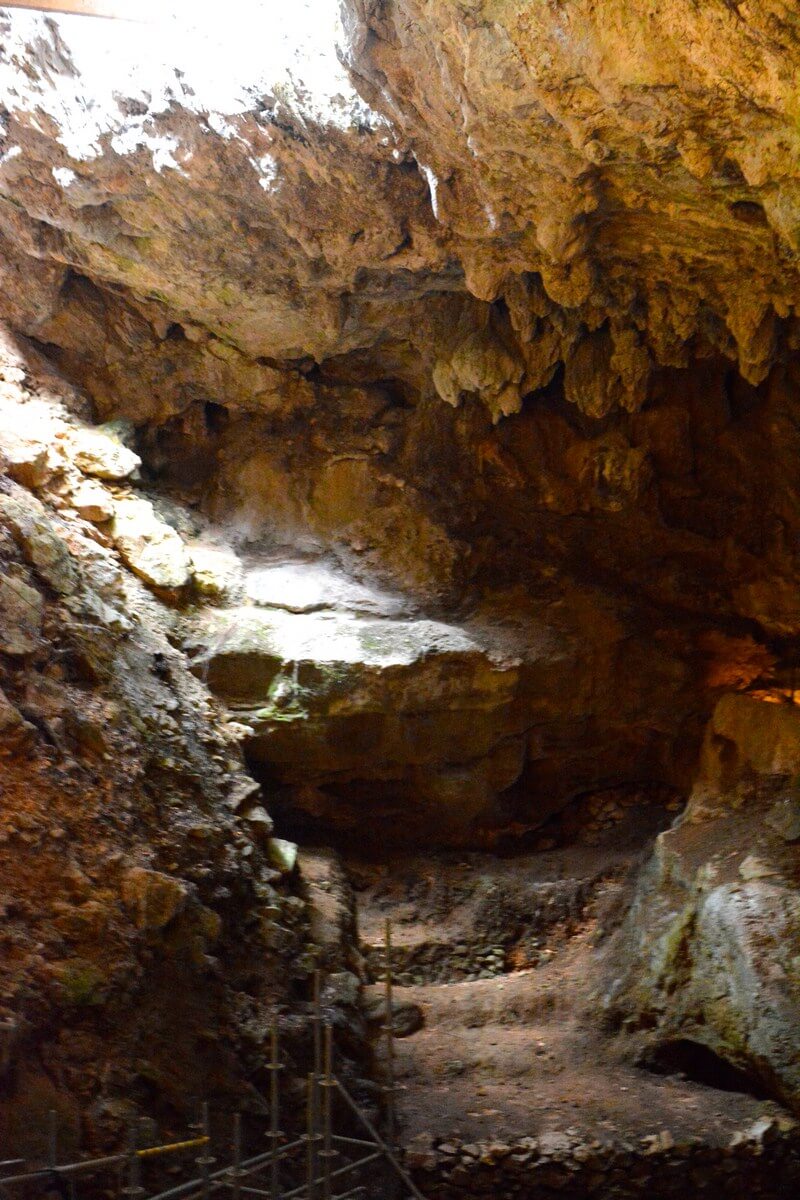 Once ours started, we soon realized that you go through a doorway that leads much deeper into the cave. Our guide, who relayed the information in both English and Spanish (though in much more detail in Spanish) walked us past intricate stalactites, and pointed out hand prints and animal paintings on the walls. (We weren't permitted to take photos inside the cave.)
After reemerging from the cave, we departed Puente Viesgo…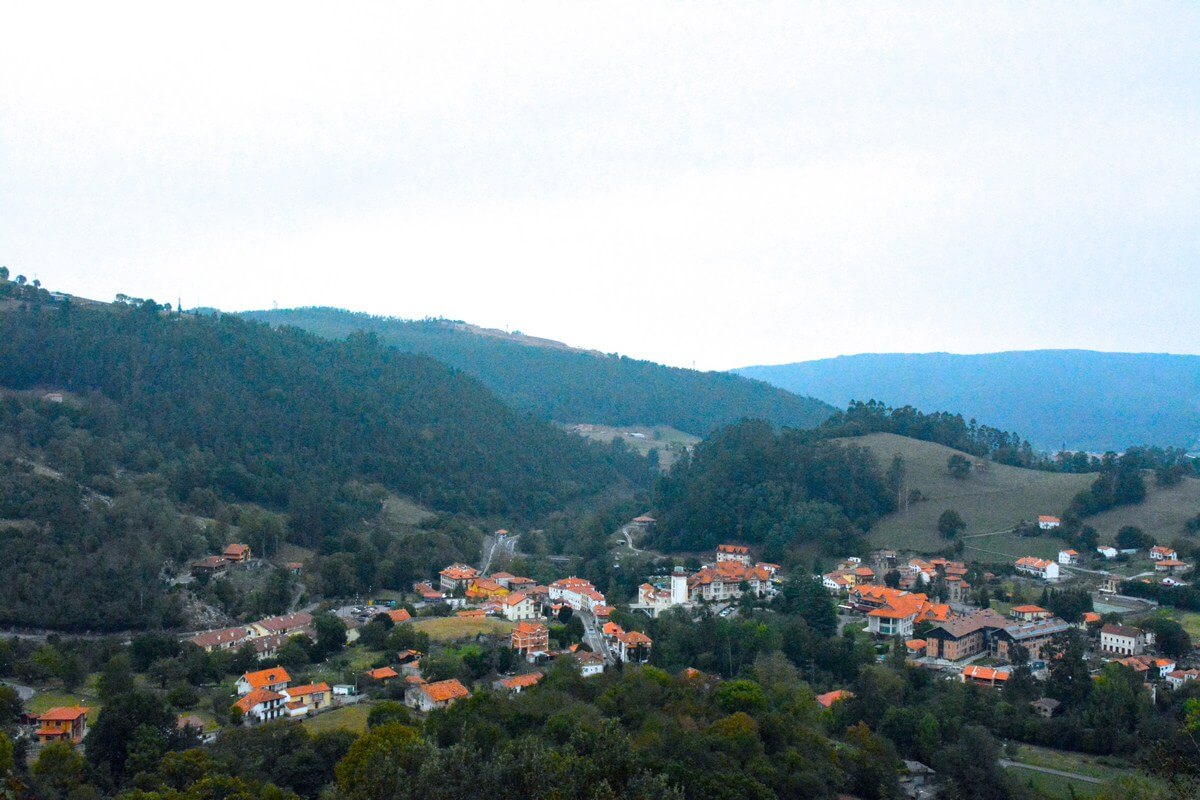 …and headed on to the Picos.