We didn't have an easy time finding lodging in the Picos de Europa—both before or during the trip!
We wanted to stay in one of the mountain villages, not too far from a goodВ trail. Our ideal place was an independent inn that was both rustic and nice. Guidebooks offered few recommendations. Online searches lead us down a rabbit hole of useless links.
After spending way too many hours evaluatingВ every inn in the Picos, Mal finally came across La Casa de las Chimeneas, via Rough Guides. The inn is located in Tudes, a village thatВ appeared close toВ Potes, a town that seemed to be a jumping off point for exploring the Picos. Plus: They had cats all over their website!
Needless to say, we were sold.
The route from the caves of Monte CastilloВ to Tudes was long and winding. As the sun set, we drove through tiny villages at the base of the mountains—some comprised of just a few houses! Tudes, where we were headed, was up a long, mountainous road. By the time we reached it, the sunВ was long gone and we arrived in total darkness.
La Casa de las Chimeneas was at theВ entrance ofВ the village. Tony, a Brit who owns the place with his wife, Lucia (from Santander), showed us to our apartment.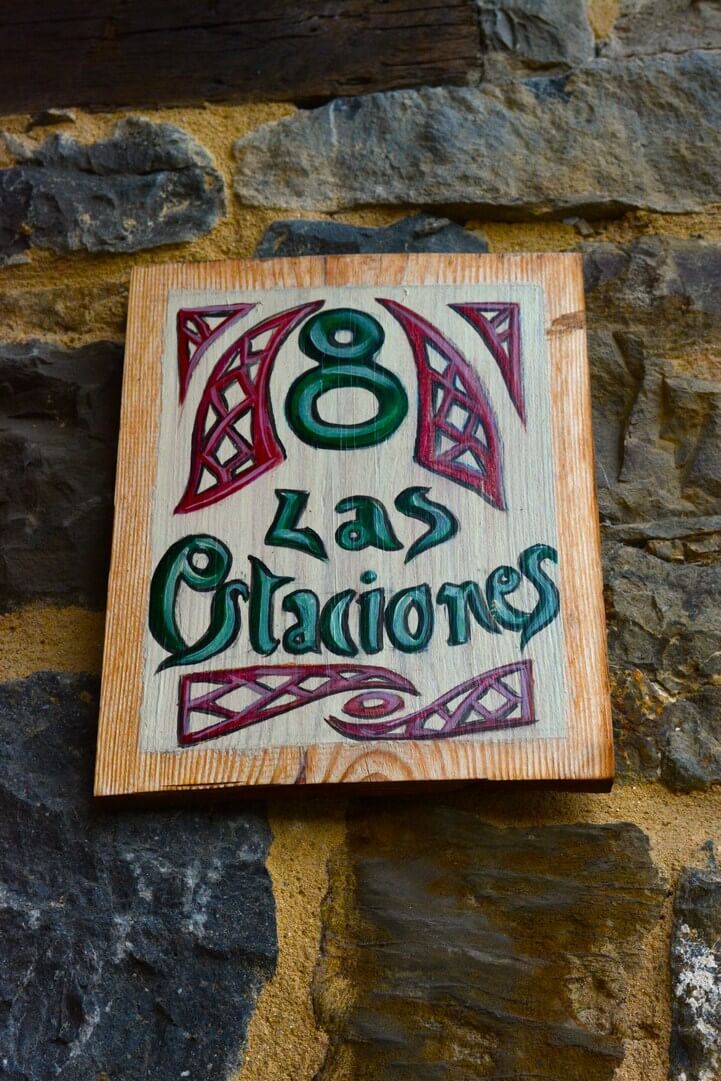 It turns out that he lived in that house, with his family, until a few years ago, when they moved upstairs from the pub they opened on premise.
The bedrooms were cute and cheery, with a rustic-meets-Ikea aesthetic.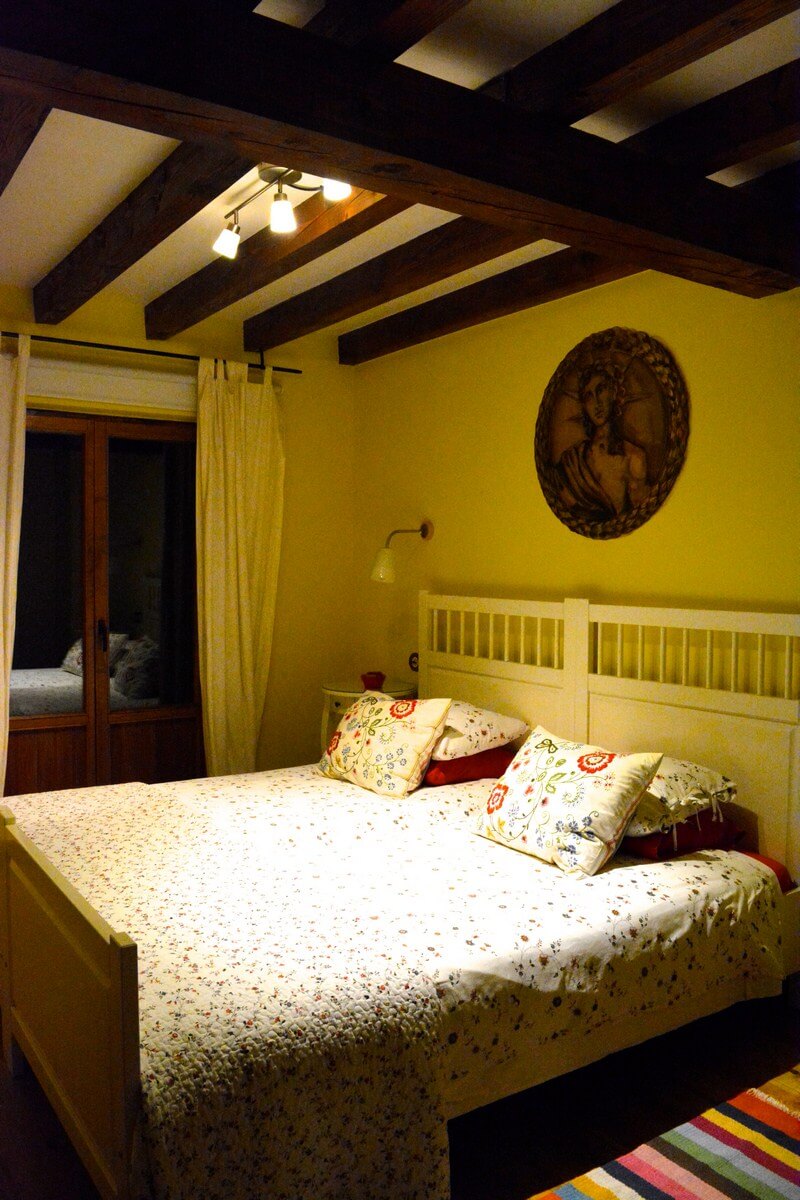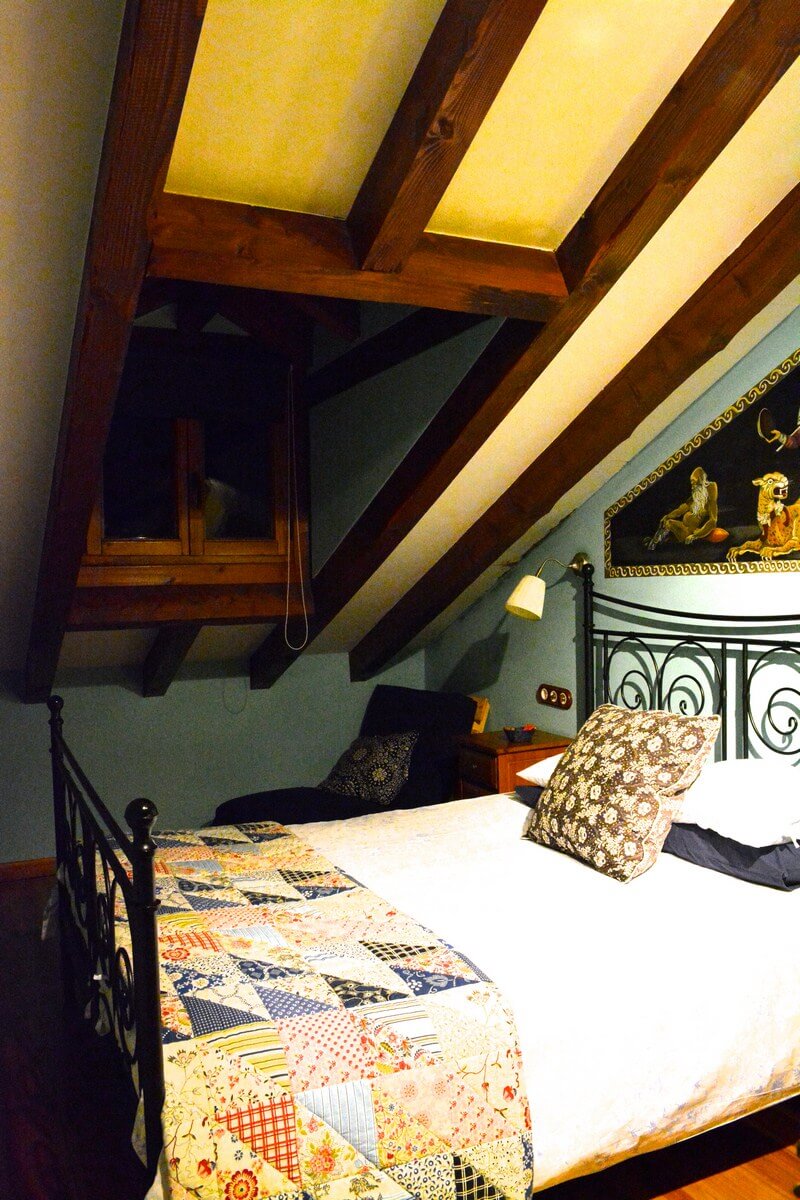 You could definitely tell that the building was built a while back. The floors creaked. Rooms and staircases were quite narrow. (I felt like I was going to wipe out every time I set foot on the stairs!) Still, it was comfy and cozy.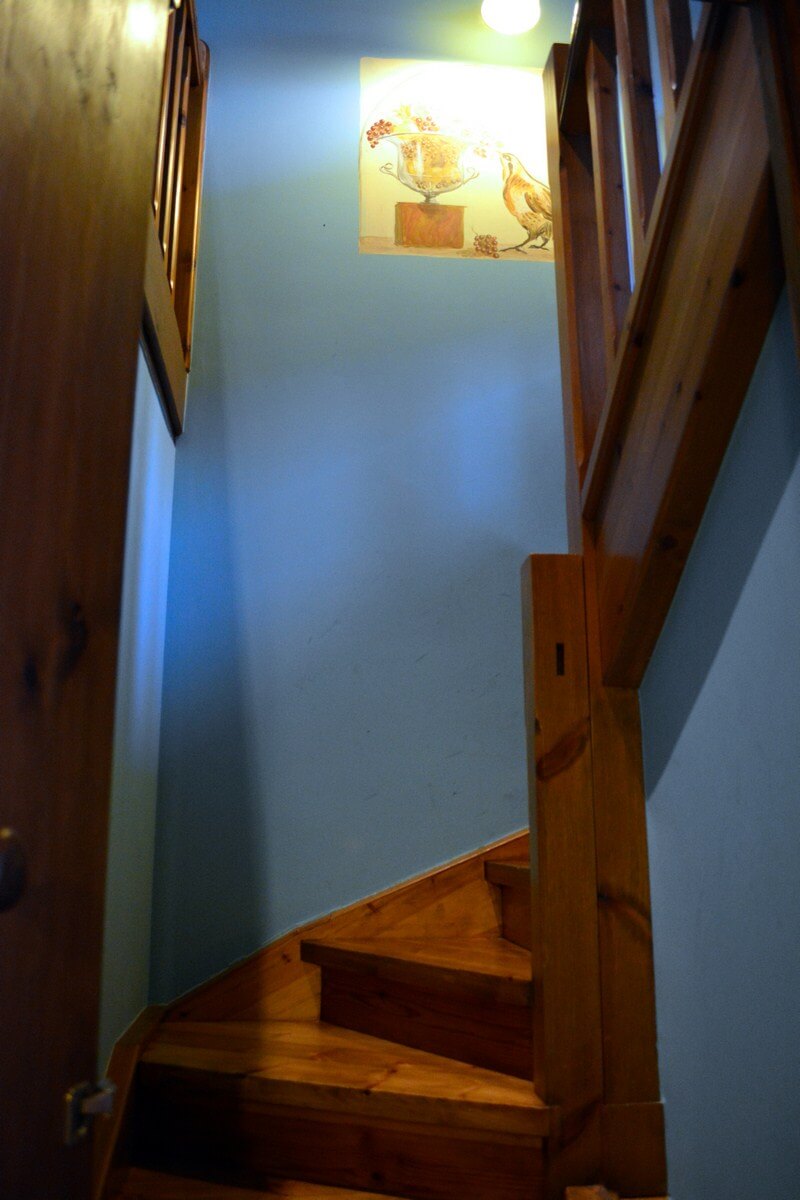 The next day, we were able to get a much better look at Tudes and Chimeneas. The inn is actually comprised of several buildings: the one we were staying in, the adjoining bar, a few more across the road.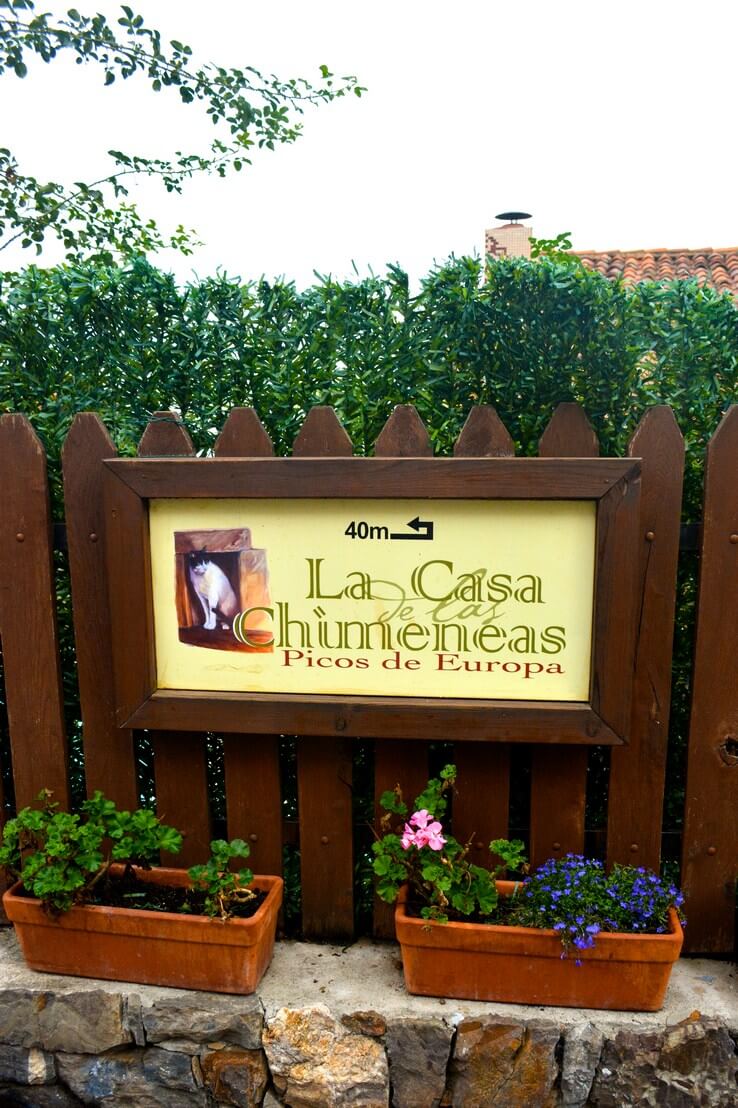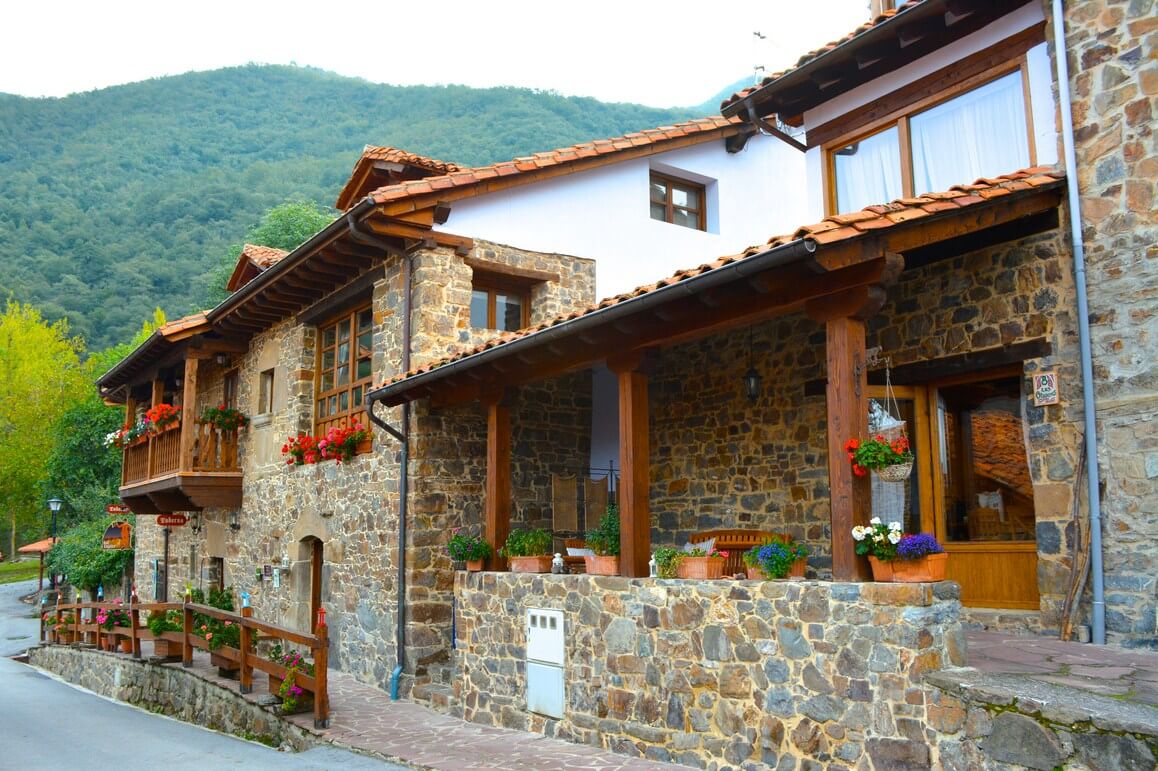 I loved the wooden trim and stonework, both outside our house…
…and in…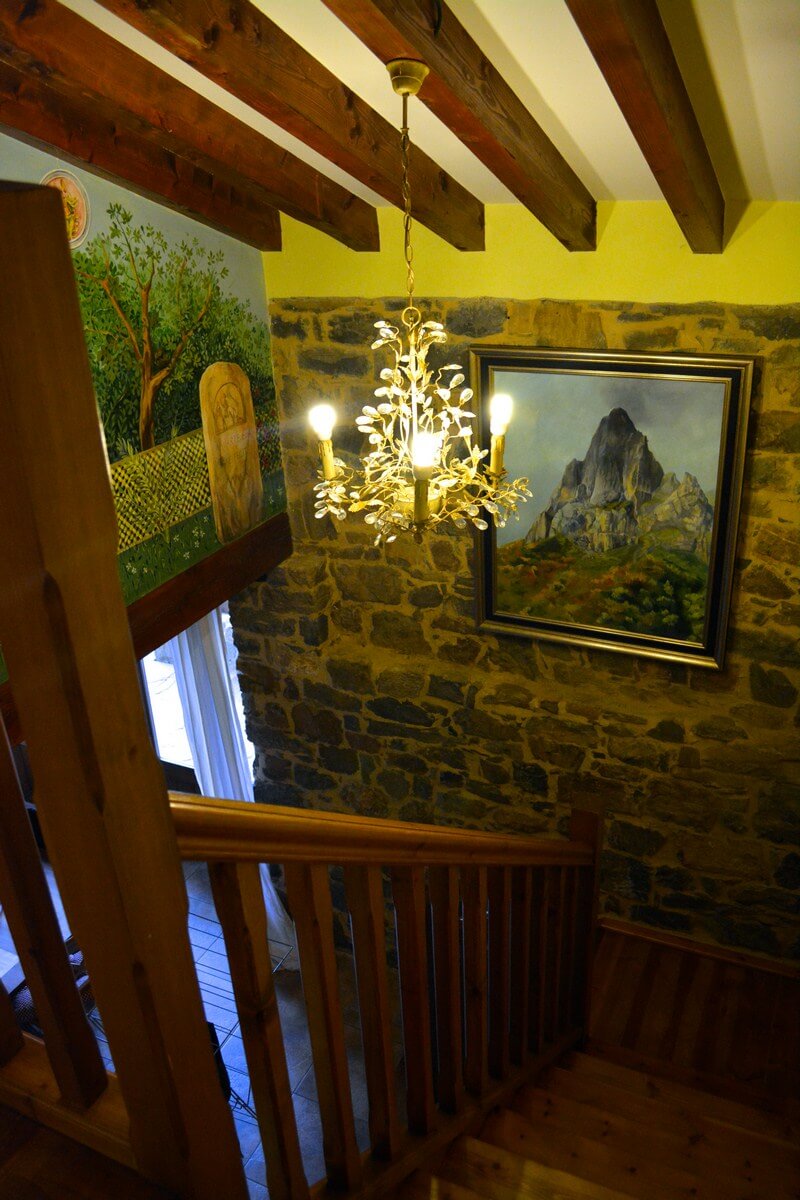 …as well as on the historic church, across the road.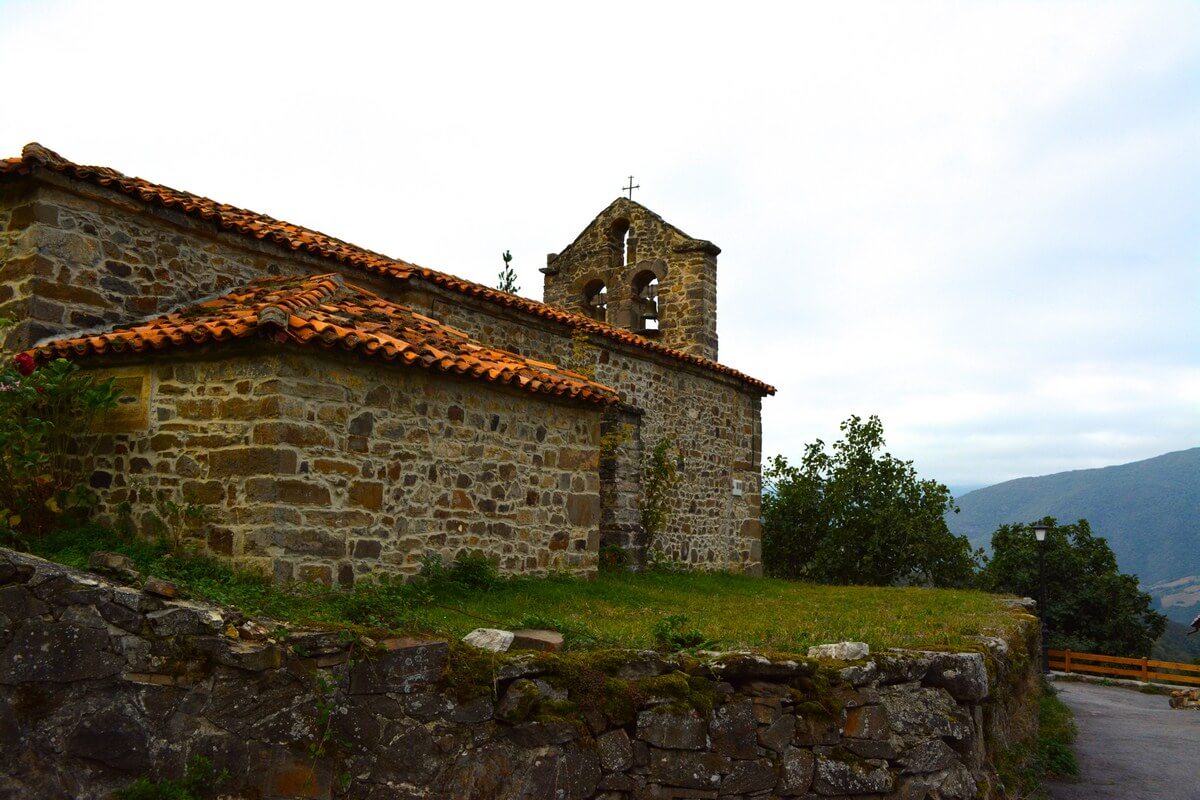 We also learned thatВ Tudes has all ofВ 30 inhabitants!
…though that's not too surprising, when you see it from above.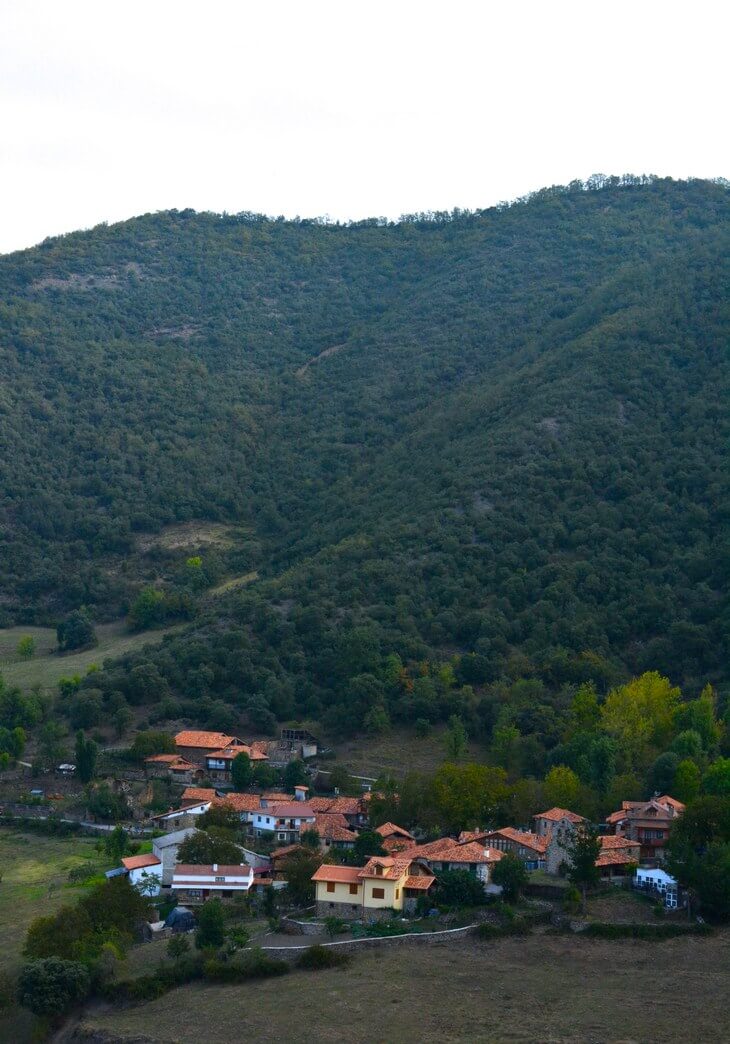 Tudes won Cantabria's Village of the Year award in 2010, which came with grant money to restoreВ some of the buildings.
And as for that pub on the premise? I have to admit,В we were grateful it was there! There were no other bars or restaurants in town. We ended up dining there two nights in a row.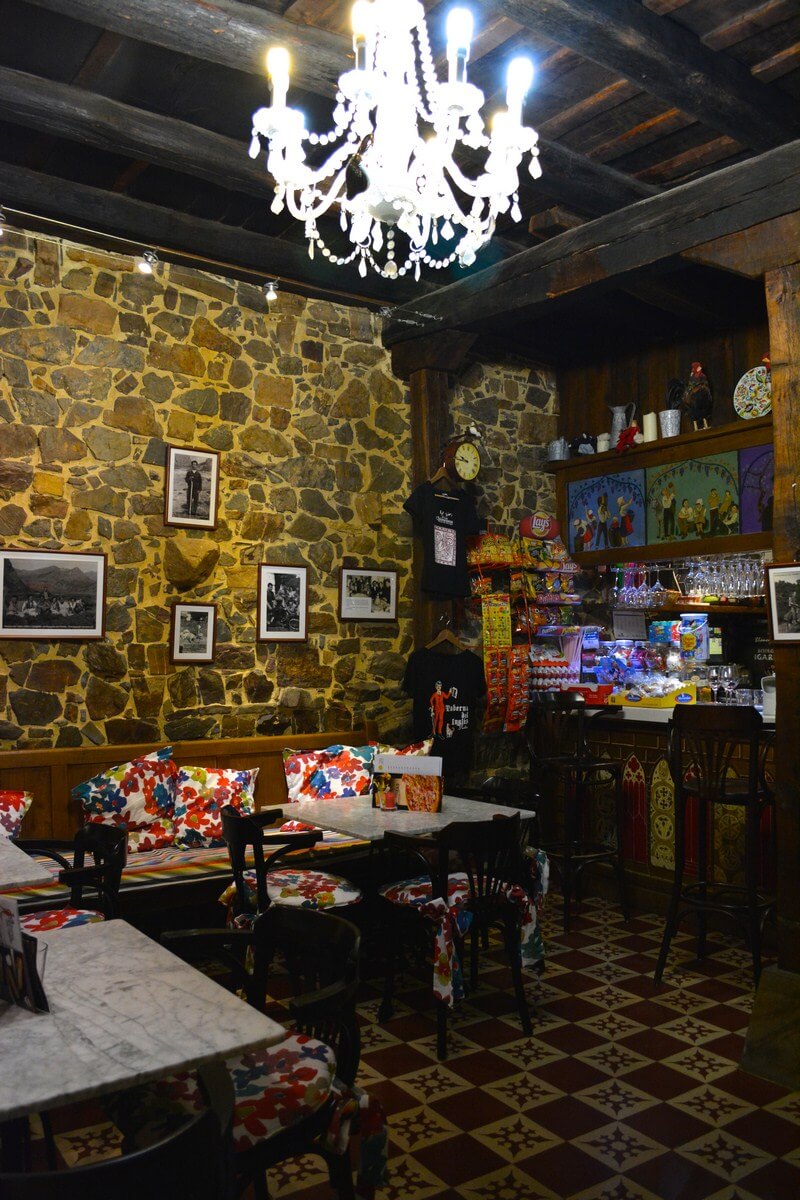 On the evening we arrived, we were so tired from driving and being out all day, that we had wine and dinner there. The food was basic (spaghetti, salads, omelettes), but hearty and comforting. And the next day, after hiking in the Picos, we were way too tired to go anywhere else! Photos from that (awesome) hike to come, next. рџ™'