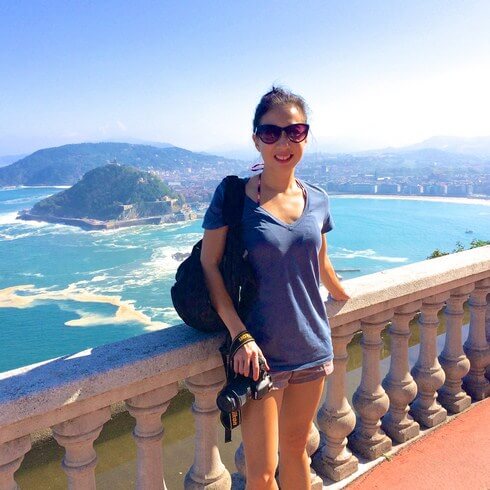 …from both my Spain trip and my brief time unplugging!
My family and I squeezed in a ton, during our vacation! I'm still wowed at all we were able to do. We hiked mountains, explored cities, walked throughВ vineyards, and ateВ countless pintxos.
We started our 11-day northern Spain trip in and around Bilbao. Then we headed west to the Picos de Europa, then southeast to the La Rioja wine region. We finished up in San Sebastian—a city that's pretty much my idea of a perfect place. (Where the above photo was taken.)
Most importantly, I'm glad I hadВ that time with four of my favorite people: my mom, stepdad, Mal and Peter.
I'm excited to share photos and highlights over the next several posts.В And I'm looking forward to evolving this space!
Like I mentioned in my last post, I'd fallen into the blogger trap of feeling pressured to post more frequently. As a result, I hadn'tВ been spending enough time on the posts I most enjoyed writing: longer pieces about places I've visited, meals I've eaten, thoughts on stories I've read. I'm planning on sharing moreВ of that kind of content with accompanying original photography—as I learn to use the DSLR I recently acquired! (So bear with me on that!)
I will, of course, still share photos and art projects that I've stumbled upon and enjoyed. But those will hopefully make up a smaller portion of my posts.
If you don't already, please sign up to get my post notifications by email, via the box in the right rail. Or, follow me on Twitter.
I'm happy to launch intoВ this new evolution of NYC Expeditionist! Thanks for joining meВ on the journey. рџ™'