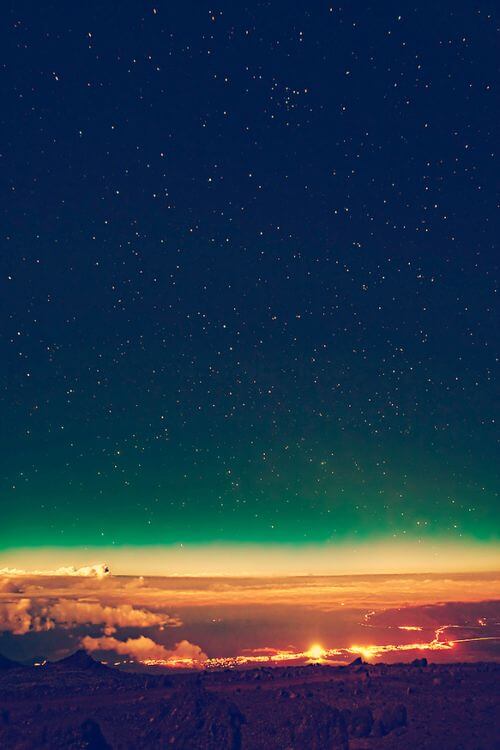 Last week, I read an awesome, thought-provoking Outside piece by David Roberts. He's a longtime Grist blogger, which means that he—like most of us—spends a crazy amount of time in front of a screen: blogging, tweeting, reading, etc. As he put it:
My mind was perpetually in the state that researcher and technology writer Linda Stone termed continuous partial attention. I was never completely where I was, never entirely doing what I was doing. I always had one eye on the virtual world. Every bit of conversation was a potential tweet, every sunset a potential Instagram.
For one year, though, he took an unpaid sabbatical from his job and just unplugged. No work e-mail, no social media, no daily news cycles. His journey from over-connected to disconnected is fascinating; read the whole thingВ here.
I'm quite envious of Roberts' year off the grid. I estimate that I spend about 10-11 hours in front of a screen per day. (I work a full time digital job and, of course, post here, in my spare time.) I try to limit my screen time whenever possible—taking walks during lunch, reading paperbacks instead of ebooks while commuting—but it's hard! I do love writing, blogging and seeing/reading other peoples' works online. Plus, my livelihood requires it.
I can feel the effects of being so plugged in, though. My neck and shoulders are always stiff. I often feel dazed and slightly headachy when I step away from my computer, at the end of the day.
There's no doubt in my mind that's why I value ballet and traveling so much. Ballet is one of the few times in a day when I can completely unplug and be in the moment. It certainly helps that we dance to live music. And you really can't dance if your mind is more on your to-do list than on ballet combinations.
It's the same with travel. When I'm outside of NYC, I check my email as little as possible. I just enjoy the experience of being in a different place with its own sights, sounds and smells. Sure, I take photos and note down things I want to remember. (Or post on this blog.) But it's just so liberating to be away from 11 hour days in front of a computer. I can actually feel myself relax and slow down during that time.
…as you can imagine, I am counting the days until my trip to Spain.
Do you often feel the need to unplug, too?
(Image via Pinterest)