I still can't believe what happened last week in Boston. The attack on the marathon was so pointless, shocking and sad, and the subsequent lockdown of the city was terrifying. I can't help but get upset any time I'm reminded of it. And I haven't lived in Boston in years.
But I do know the city well, and one thing I'm 100% sure of is that Boston, and everyone who lives there, will get through this tough time. I know the marathon will be back next year, and thousands of people will be out in the streets to support the runners and the city, and show that they're stronger than this year's tragedy.
I've also been heartened to see all the support the worldwide running community has shown Boston, in the aftermath. And it's not a wonder—anyone who has the drive and dedication to train for these races certainly feels camaraderie with others who do the same. (Back when I lived in Boston, and running, not dancing, was my singular focus, I'd trade grim smiles with other crazies who'd be running through the snowy paths along the Charles in the dead of winter!)
At yesterday's Salt Lake City Marathon, runners, were given bracelets with Boston Marathon colors…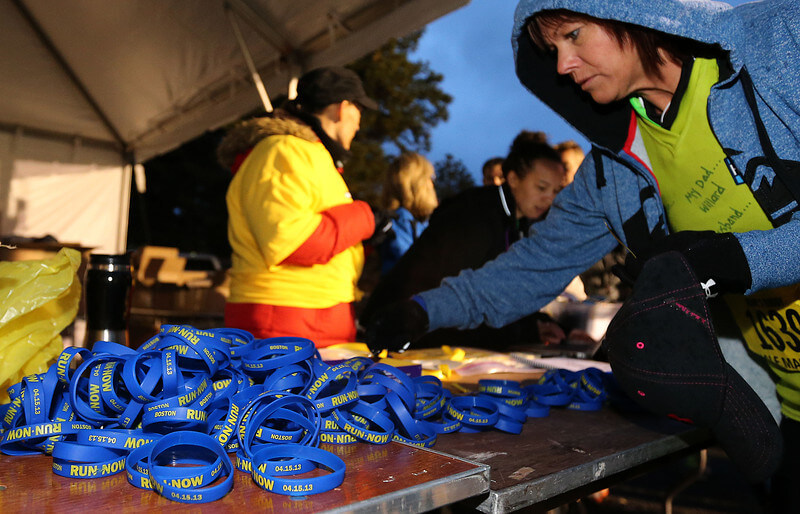 …and a several runners from the Boston Marathon, dubbed the "4:09 Group" crossed the Salt Lake City finish line at that time—when the first bomb went off in Boston—in honor of those who were killed, injured or unable to finish the race. Thousands of Salt Lake City runners signed a giant banner to show their support.


At today's London Marathon, runners observed a moment of silence before the race…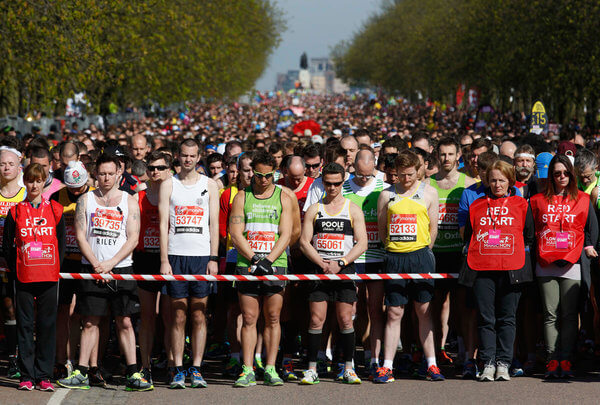 …and, in various places across the country, this weekend, runners ran for Boston.
I'll be doing the same, in a few weeks. On Friday, the New Jersey Marathon posted this message on its Facebook page :
In solidarity with the Boston running community we are encouraging every one to wear blue and yellow on race day – shorts, hat, socks, etc. Whatever works for you! Let's show our support with a sea of blue and yellow on the Jersey Shore.

If you'd like to make a monetary contribution, The One Fund has been set up to help the people most affected by these tragic events.В http://www.onefundboston.org/
I am so excited to do so. It's just a small gesture, but one that sends a strong message.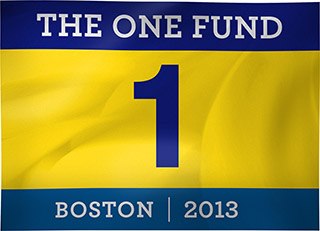 Have you come across other ways runners are showing their support?
(Salt Lake City photos by George Fray/Getty via theВ San Jose Mercury News ; London Marathon photo by Luke Macgregor/ReutersВ via the NY Times ; bottom photo via the NJ Marathon Facebook page )