Two weekends ago, I spent a whirlwind few days in Boston. Every trip up, I feel like I never have enough time there. Nevertheless,В I managed to catch up with a few friends and check out my dad's booth at the New England Flower Show. I also went to a few places that were new to me, as well as some old favorites from when I lived there. The highlights: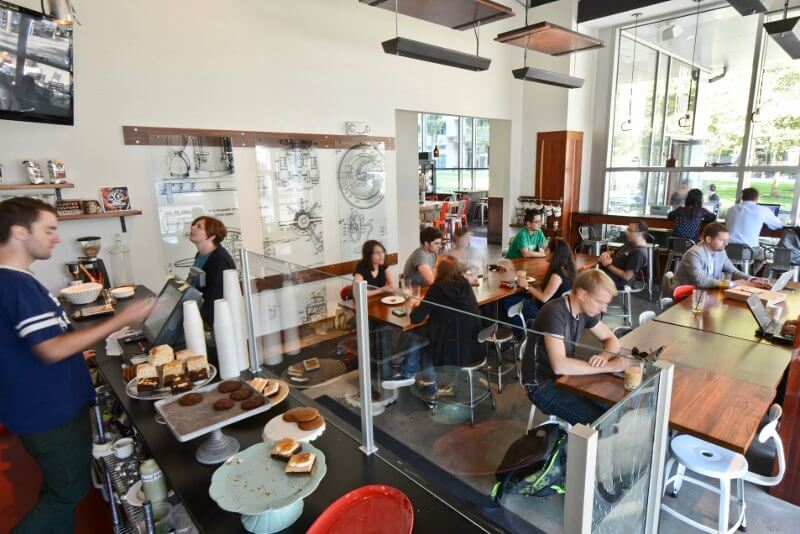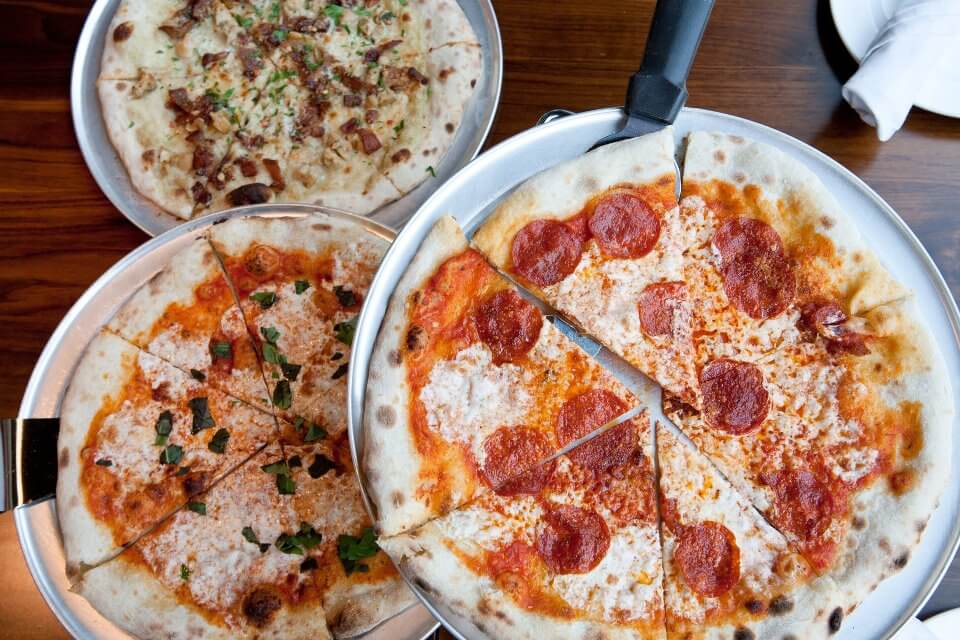 Kind of crazy to say, but I wish we had more places like this in NYC. For whatever reason, NYC has a lack of good cafes/restaurants/communal spaces to do work, in my opinion—and I say that as a blogger and former freelance writer! That's why I was wishing I could somehow transport Area 4В from Cambridge to Manhattan. This bakery/coffeehouse/bar is located in tech-centric Kendall Square and looks the part. It's bright, glassy and airy and has a sweet front area for laptoppers—I could see myself happily pecking away at my keyboard for hours there. It also has a back area for sit-down diners. We went for a late lunch and split a few of their delicious wood-fired pizzas. (I was especially excited about topping off our Carbonara pie with an extra egg—my fave pizza topping!)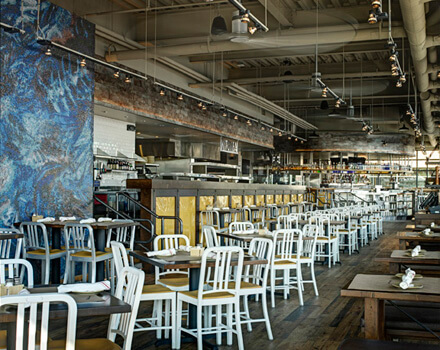 Sure, it's cliche to go to Legals. But that doesn't mean you shouldn't! I've ended up at various Legals during the years I lived in Boston, and the ones after, and enjoyed every experience. In fact, I look forward to eating there, each trip! This time around, we had dinner at Legal Harborside, which is right on the South Boston waterfront (conveniently close to the flower show). The restaurant has a great view of the city skyline, which, I'm sure, is even nicer in summer, when you can eat outside. And my lobster was pretty awesome.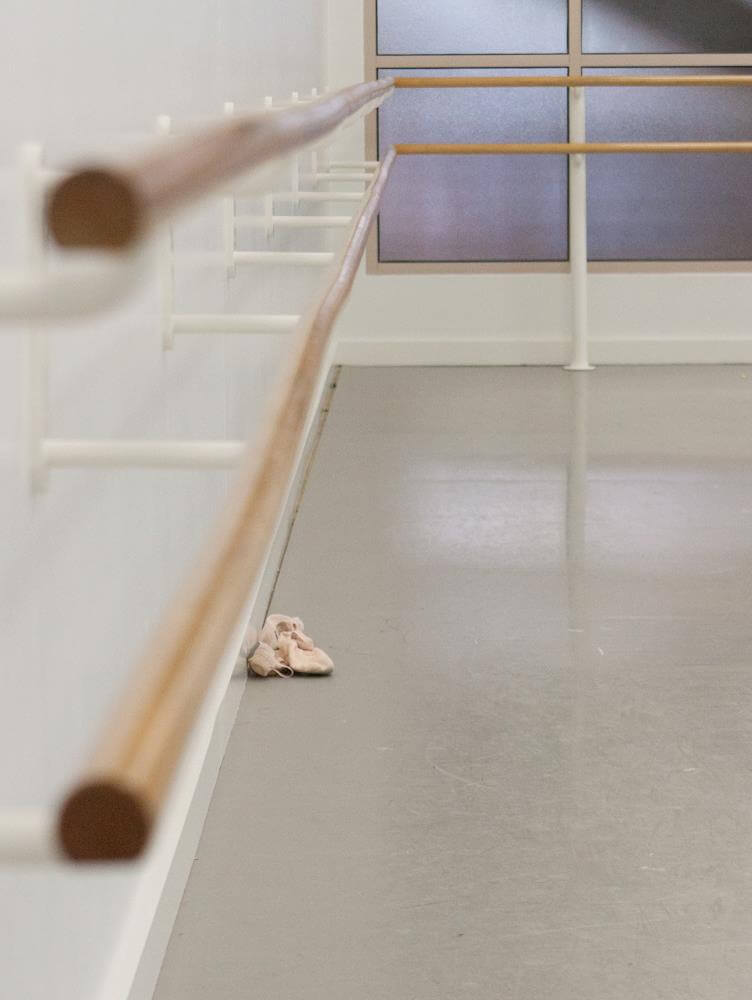 Unfortunately, I wasn't able to catch the "All KyliГЎn" programВ I'd hoped to see. I did manage to take a class at the Boston Ballet School, though. Back when I lived in Boston, I attended a few classes there. At the time, I thought the studios were the prettiest I'd ever seen, but the classes intimidated me! Even the advanced beginning level was daunting. But on trips back, over the past few years, I've enjoyed taking the open classes. I still find the studios gorgeous—they're sunny and spacious and it's a luxury to be in the space. The instructor, Arthur Leeth, is good—I especially like his lengthy adagios. And now that I'm no longer scared of the classes, it's fun to just go there and dance. (Which helps offset all the eating I do in Boston!)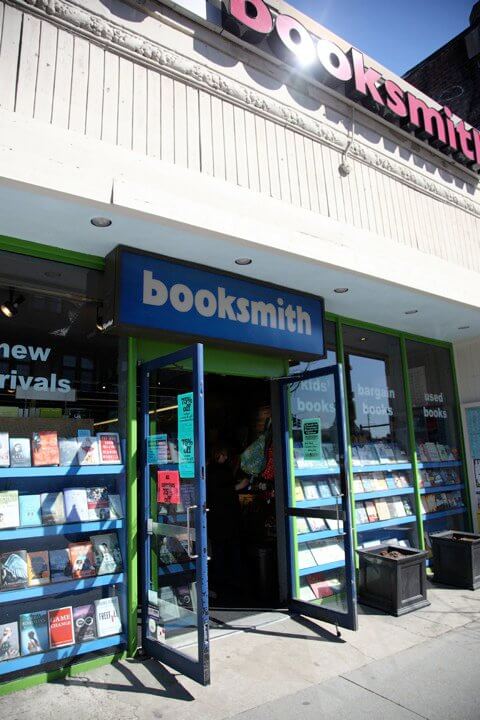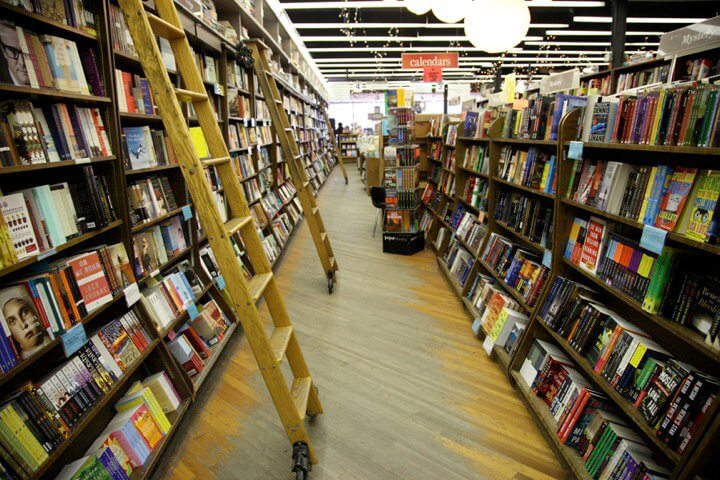 I spent my first few post-college years in Brookline for one main reason: I wanted to be close to the big Trader Joe's in Coolidge Corner. Since I could barely afford to eat, that was the only place where I could get a week's worth of groceries for $25. (For ALL meals—with my entry level newspaper salary, my budget didn't allow me to eat out or order in!) Luckily, the neighborhood also had a few good restaurants, bars and shops.
During this trip, I met up with my all-time favorite dance buddy, Jackie, who still lives in the 'hood. We had a nice brunch at Hops N Scotch, one of many places that had opened up since I'd lived there. (The breakfast biscuit sandwich was exactly what I was craving!) Before and after, I went to the Brookline Booksmith, right around the corner. I'd forgotten how much I loved that place. And how great it is to have an awesome book store nearby. The Booksmith has it all going on. It draws fabulous authors for talks and signings; displays new and recommended books in a way that encourages browsing for hours; has a rainbow-ordered wall of Moleskines (!!!); offers amazingly curated tables of.gif"area 4 fb" href="#" target="_blank">Area 4's Facebook page, Legal Sea Foods, Boston Ballet School's Facebook pageВ and the Brookline Booksmith's Facebook page)