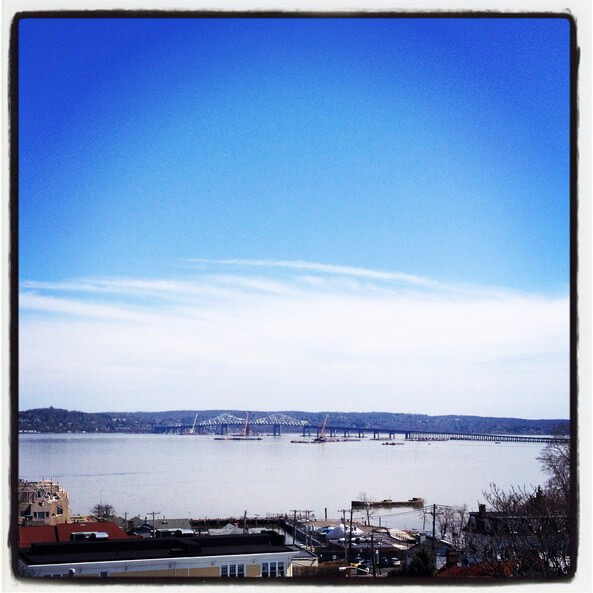 This morning, I rode the bus for an hour to get to Mal's place, north of the city. She and Peter have an awesome apartmentВ right near the Hudson—whichВ hasВ a large, private roof deck that overlooks the water.
Today was the first warm, gorgeous weekend in months. I'd come dressed in jeans and a sweatshirt, but within a few minutes in the sunshine, I'd stripped down to my t-shirt and changed into shorts.
Mal and I (and later, Peter) spent the day chatting, snacking on fruit and borekas, and just enjoying being outside after a long, chilly winter. As someone who lives for hot weather, I was thrilled to be slathered in sunscreen, sweating through my clothing. But most of all, I was so happy to be spending such a gorgeous day with two of my favorite people.
On my way back into the city, I texted Mal, "Best day of the year!" It really felt like it. And it's amazing how the little things in life can make you so happy.