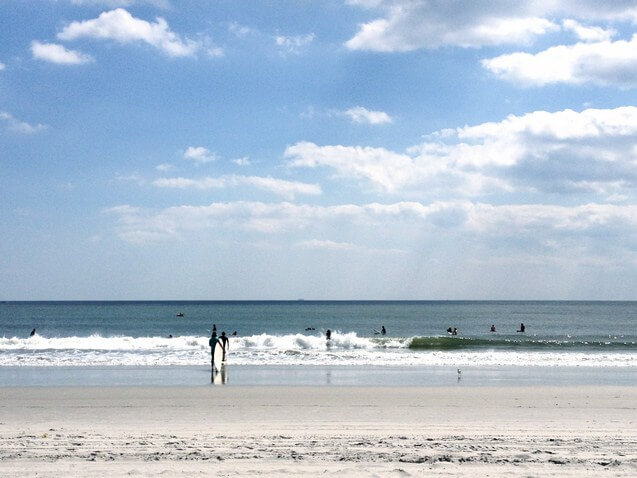 Happy Friday! As usual, I'm thrilled it's the weekend—because that means I'll be at the beach. (Rockaway, this time.) Even though it's a schlep to get to any of them from Washington Heights, it's so worth it. Nothing comparesВ to a day at the beach in the summertime.
Until next week, some of my favorite travel links from around the web:
More amazing aerial summer photos.
Awesome: NYC music references, mapped.
Rainbow-hued balconies in Sweden.
Extreme Slip'N Slide! At Lake Powell, Utah.
10 words and phrases travel writers should avoid. I totally agree, but admit that I'm guilty of using most of them, at some point!
How to make your home feel like a beach house. After coming back from my beach house week, I've wanted to overhaul my apartment and make it feel more like a seaside place.
Dogfish Head just opened an inn!
…this isn't travel-related, but it's good to keep in mind: Your happiness makes your friends and familyВ happier.
Have a good one!