As pretty as Recoleta was, it wasn't exactly a shopping mecca. Sure, there was a pretty boutique here or a nice chocolate place there, but I didn't stumble upon an area where there was row after row of cool, local shops.
At the puerta cerradas , I started asking people where to go shopping—and everyone suggested Palermo Soho, especially around Gurruchaga and Armenia.
So on one of my last days in BA, I took the subway to the Plaza Italia stop and started walking down Gurruchaga. Within a few minutes, I was loving the neighborhood. The streets were pretty, tree-lined and quiet, and I started seeing sidewalk cafes and cute shops.
Lots of cute shops. Enough to keep me browsing for hours.
I wandered into a number of cool places, including:
Bonito Portezuelo, on Gurruchaga, which sells handmade pillows, woven toys, chairs made from cacti, and other items crafted in the northern part of the country.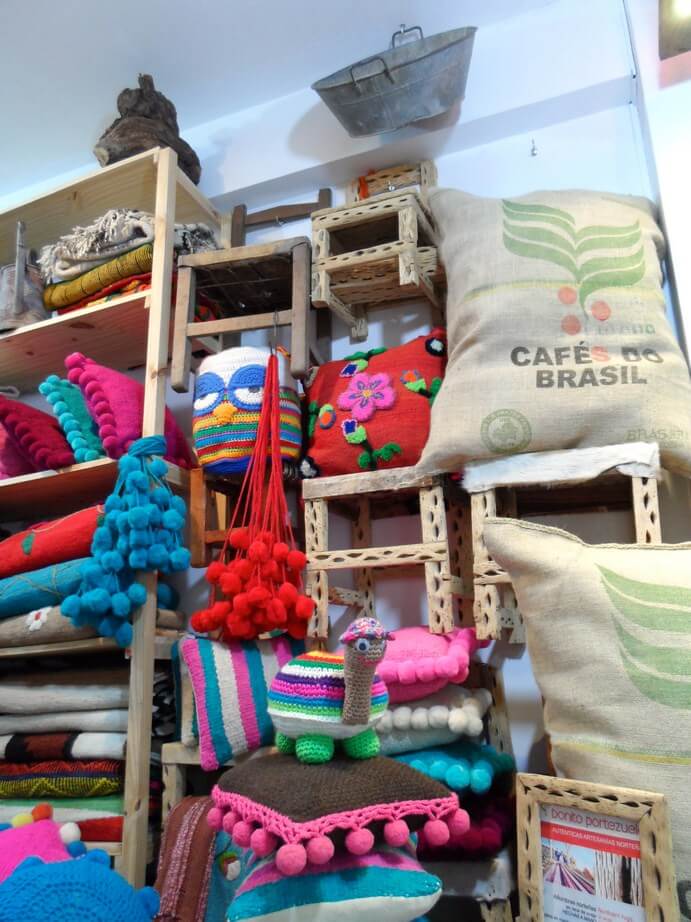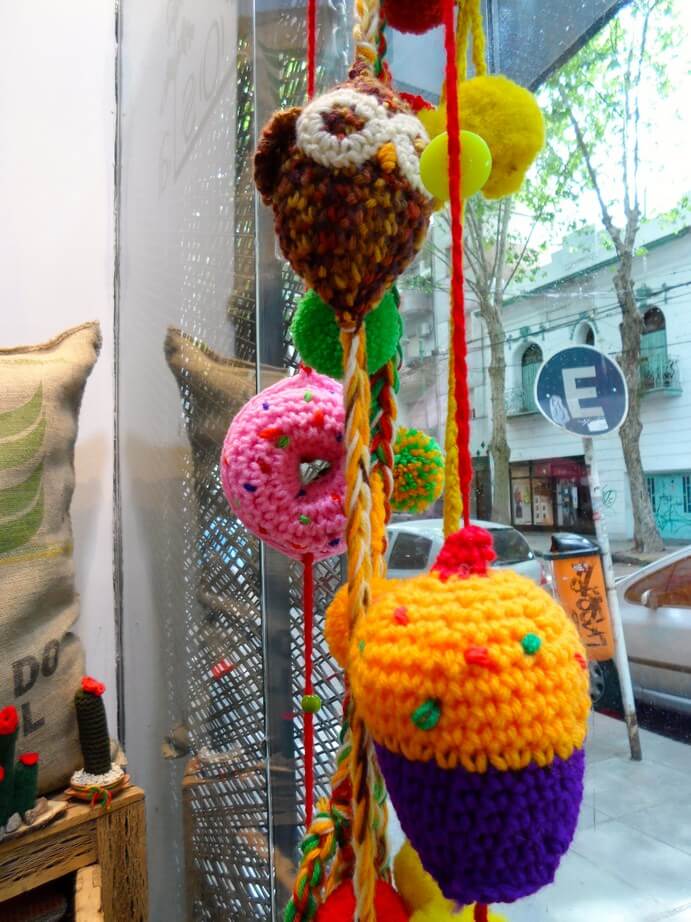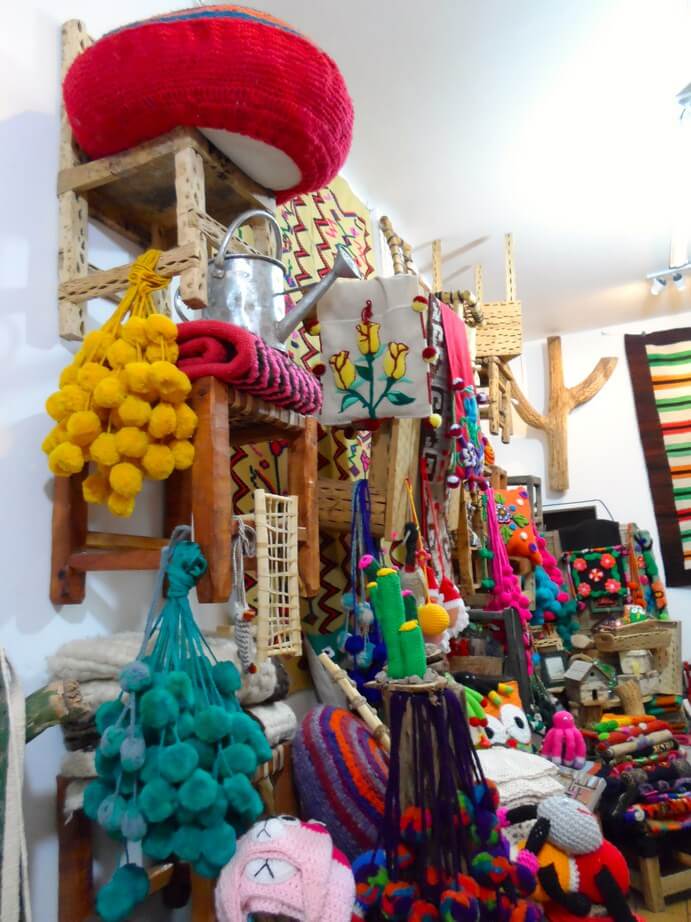 …I couldn't quite figure out what you were supposed to do with those pom-poms on strings. If you know, please tell me!
Also on Gurruchaga was Elementos Argentinos, which sold beautiful, handmade rugs, blankets, shawls and other textiles, also from northern Argentina.
You could even commission them to create a rug in the style and colors of your choice.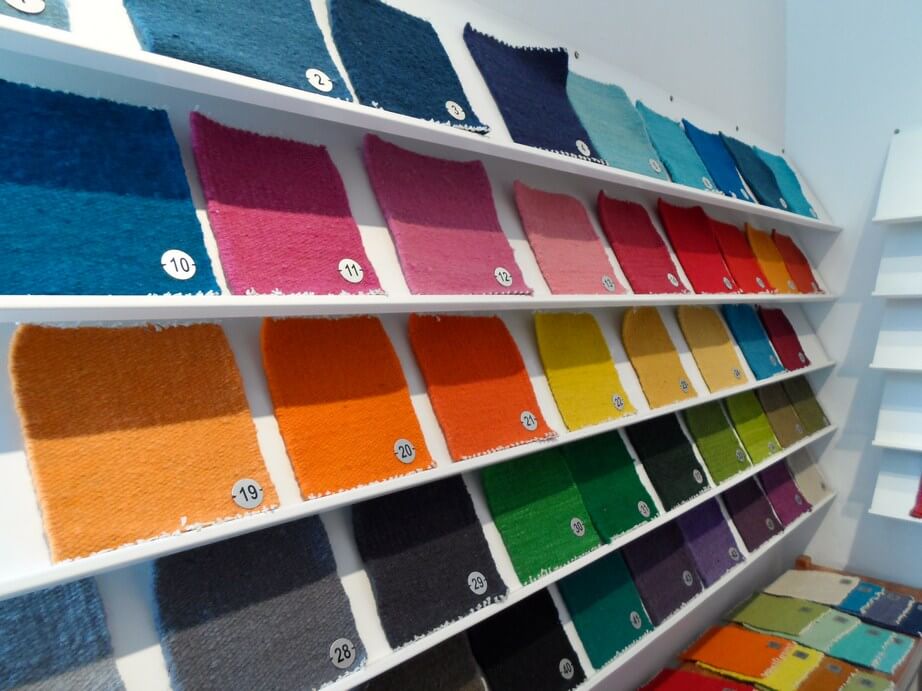 I was tempted to buy a few pillows, but didn't want to deal with the hassle of bringing them home. I came close to picking up one of the gorgeous llama throws, as well.
Reina Batata Bazar Boutique, a showroom of stylish home goods, was a few doors down: Think Anthropologie-esque plates, flatware, serving bowls and the like, all crammed into one bright, airy shop. I don't know what they were spraying in there, but the air smelled like amazingly sweet baked goods. (They, unfortunately, wouldn't let me take pics, though you can see their wares on their website and Facebook page.)
I'm a sucker for locally made soaps, so I was drawn into Sabater Hnos. They had soaps in what appeared to be every scent, size and color. I picked up a lavender bar for myself. (After using it, I wish I had gotten more! The fragrance is fresh and light, and the lather luxurious.)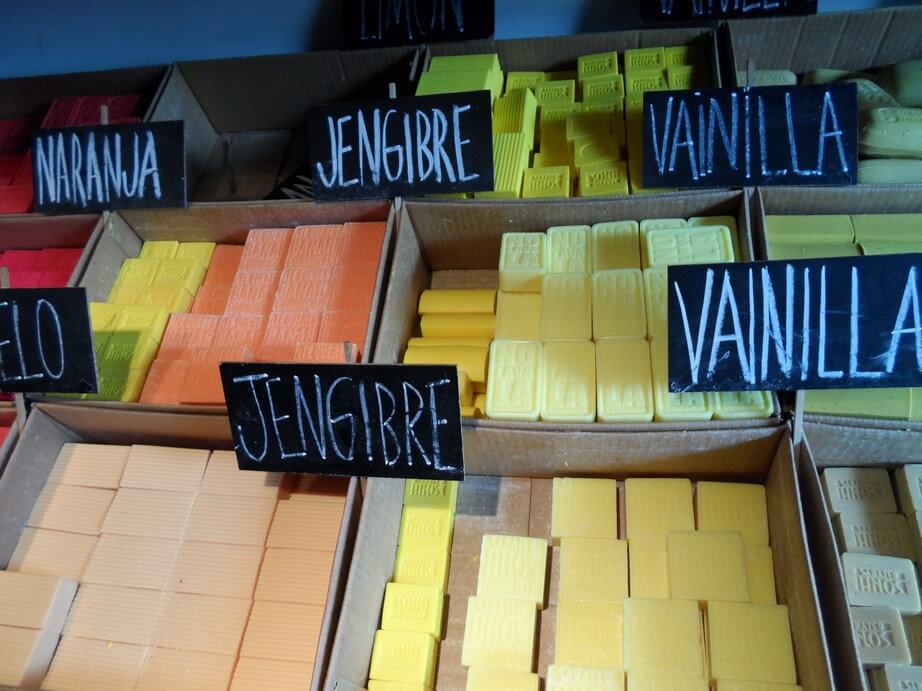 On Gorriti, I stumbled down a sunny alleyway brimming with plants.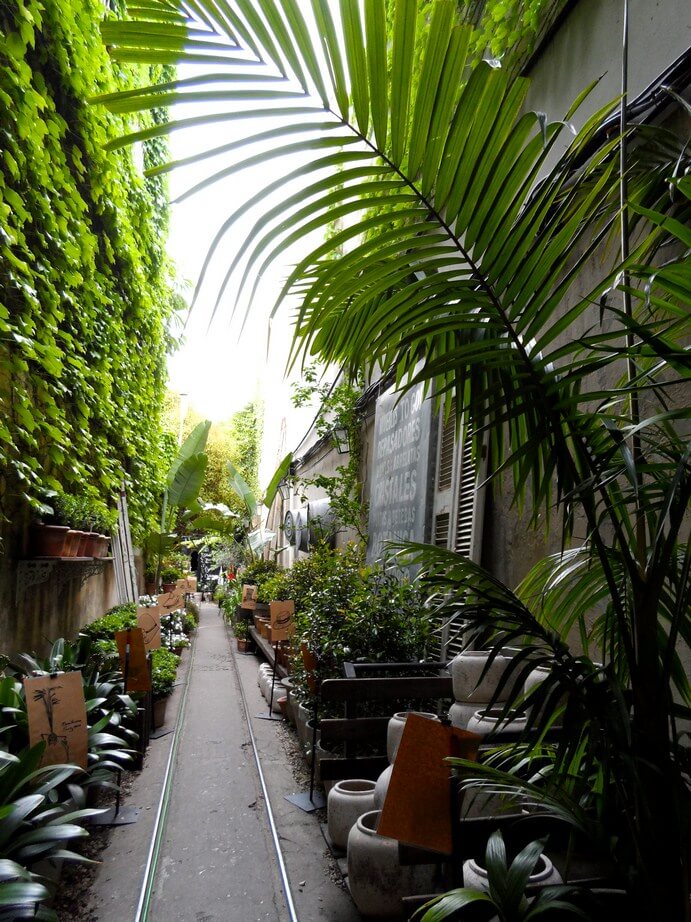 I followed the path and ended up at two awesome stores.В TealosophyВ had some of the best-smelling teas I've come across. After sniffing spoonfuls from half the store, I purchased a bag of Monsoon Wedding, a lemongrass/mint chamomile tea.
Paul French GalleryВ was a few feet away. Its space was filled with stylish, minimalist home goods—lots of clean lines, stark white and neutrals. The kind of stuff I'd buy for my apartment, if I were in the market for such items.В (Neither place allowed me to take photos.)
Later in the day, I found Seco Rainwear. I was immediately smitten with their whimsical patterns…
…and cute shoes.
But I was most excited when I saw an array of bikinis in what appeared to be my size. Within minutes, I was trying on and buying one—the perfect souvenir for a beach bum like myself!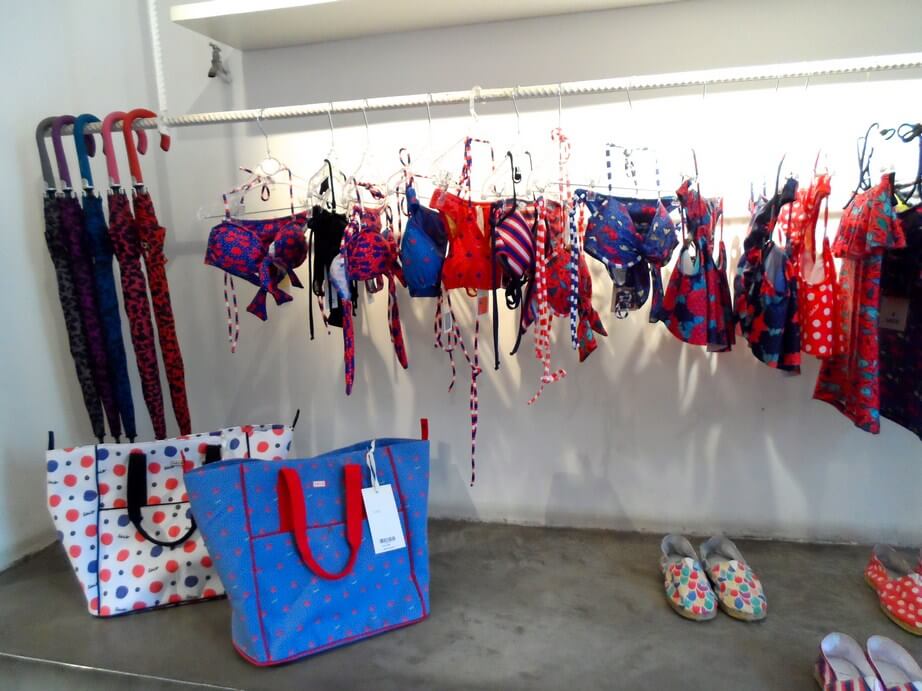 By the end of the afternoon, I'd walked up and down nearly every street in the neighborhood. Though I stopped into dozens of stores and was thrilled with my purchases, I didn't do nearly as well in the food department. I was starving by the time I got to Palermo, so I ate at the first outdoor place I saw—Bartola Corner. The food was underwhelming and the servers surly. And it's unfortunate because I was too stuffed after that to sample the sweets or eats at any other nearby places that looked way more appetizing!
Maybe next trip…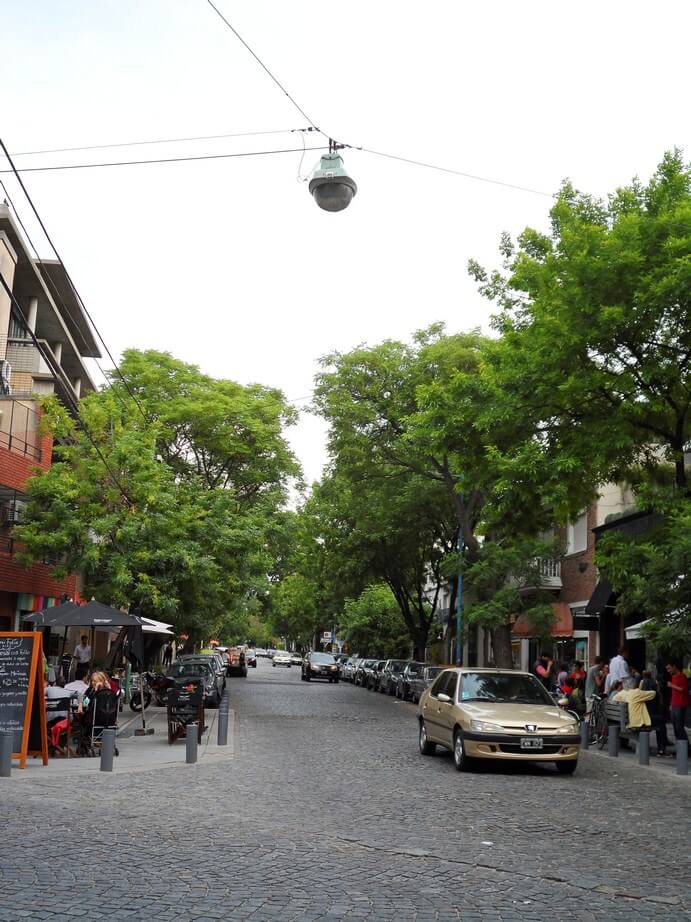 (P.S. — If you're visiting Palermo any time soon, check out mapasbsas.com for more info on where to shop and eat.)