One thing I really wanted to do in BA was see a ballet performance at Teatro Colon, the city's famed, opulent theatre. Its ballet company has a great 2013 rep, including Don Quixote, Symphony in C, Swan Lake and Cinderella.
Unfortunately, my visit happened to fall between performances.
But I still wanted to check out the theatre, and was excited to learn that it offers guided tours (110 pesos for non-Argentines) every day of the week.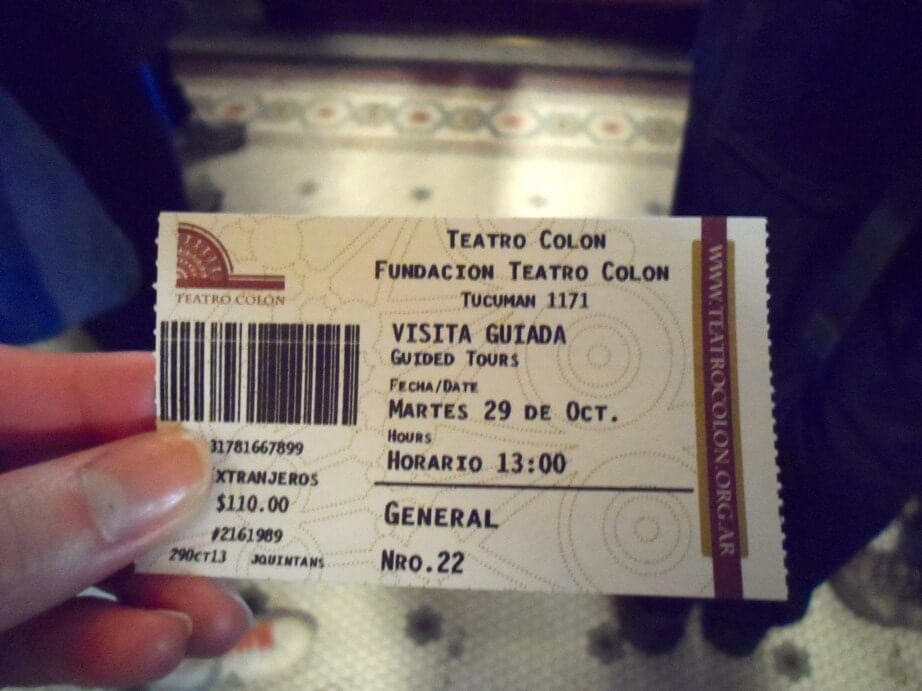 The tour starts in the lobby, where you can see sketches and costumes from past operas.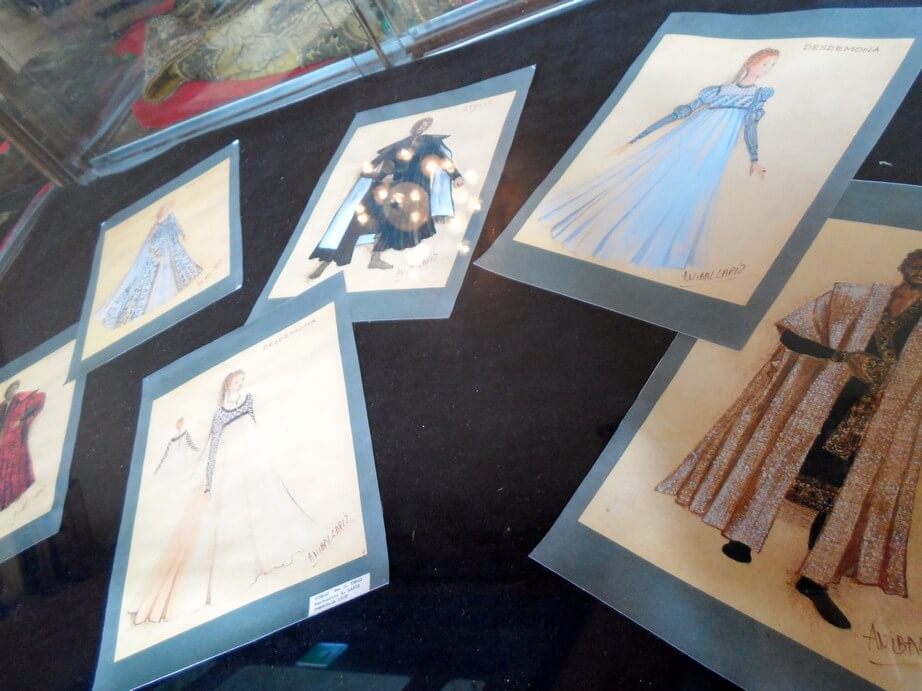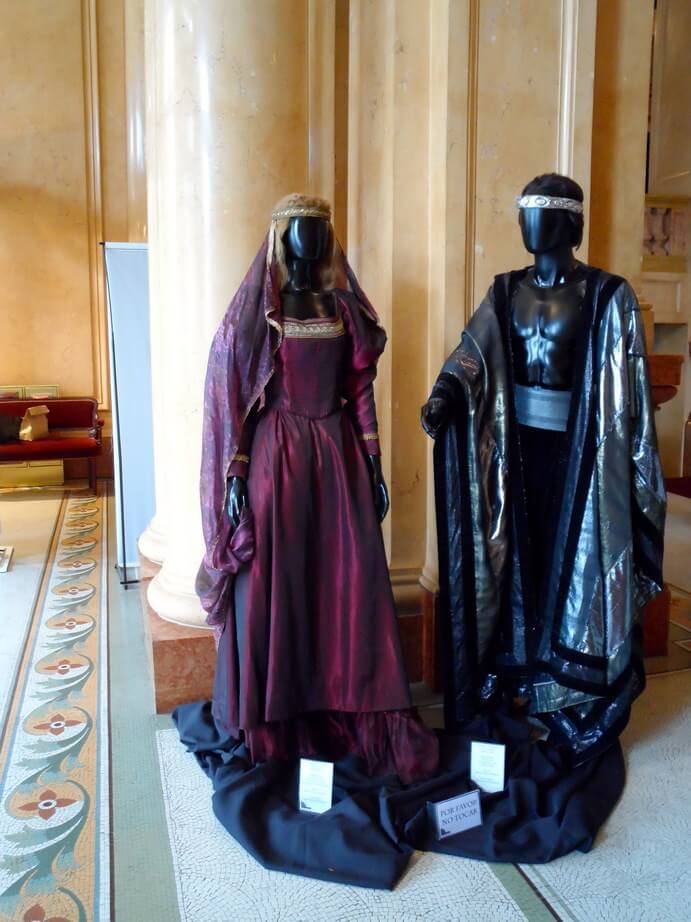 Then it moves to the main staircase, where you see a ground-level view of the ornate other levels.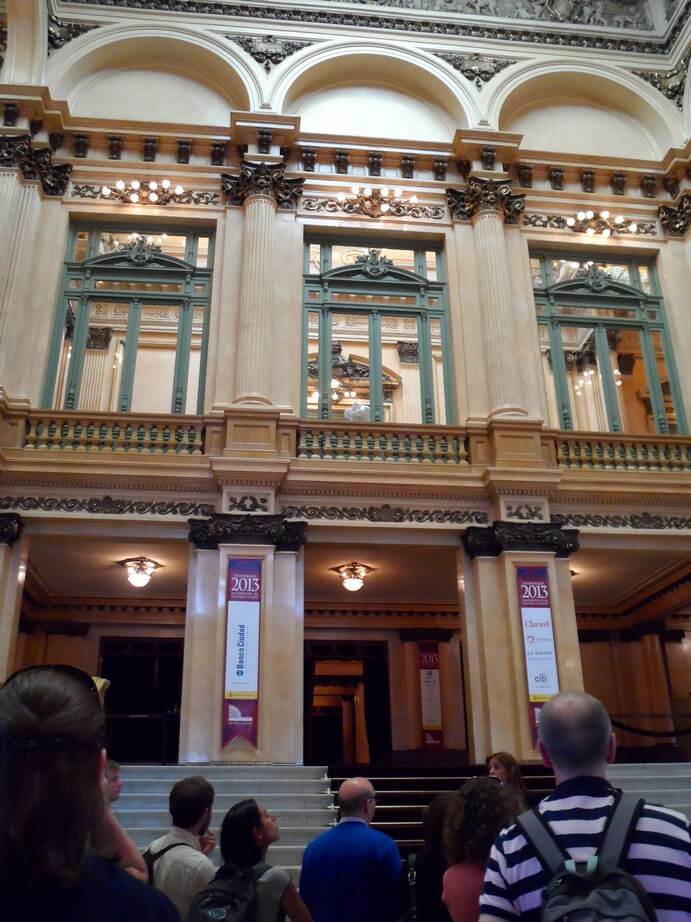 Along the way, we got an overview of the theatre's history.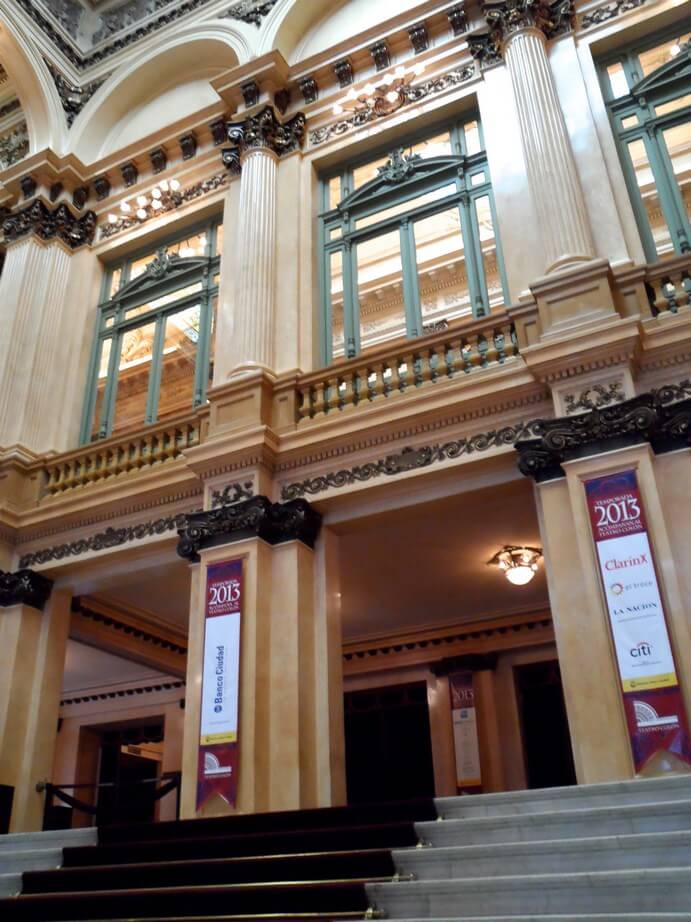 The original Teatro Colon was located on the block where the Banco Nacion now stands, from 1857 to 1888. В The construction of this second Teatro Colon started in 1890 and was completed in 1908. The first performance in the theatre was Verdi's Aida—which is why there's a bust of Verdi above one of the doors on the second floor.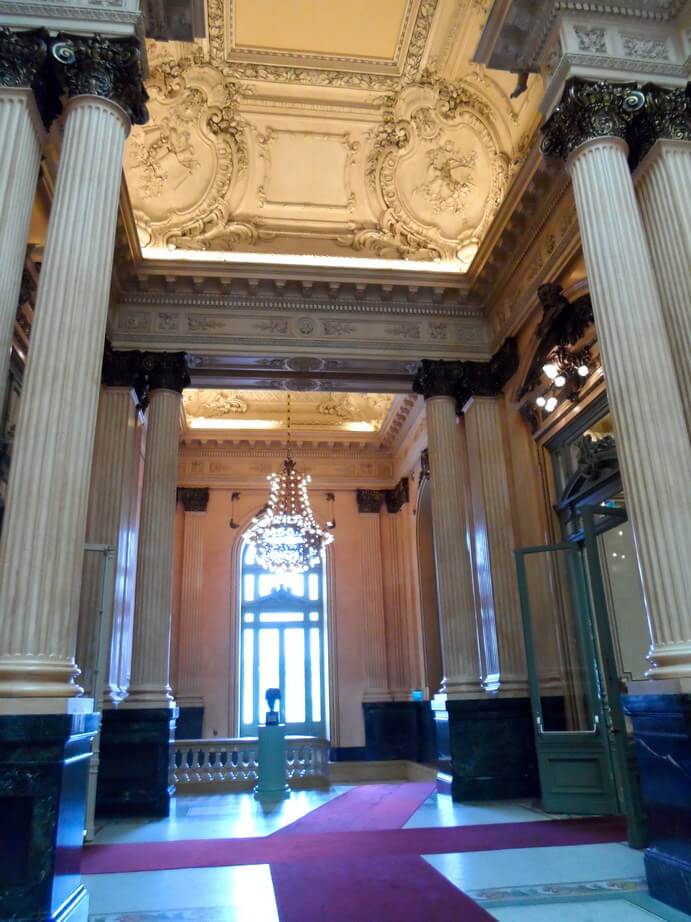 The Golden Room, also on the second floor, is the grandest hall I've ever seen, with soaring ceilings, glistening chandeliers—and, of course, innumerable gold details.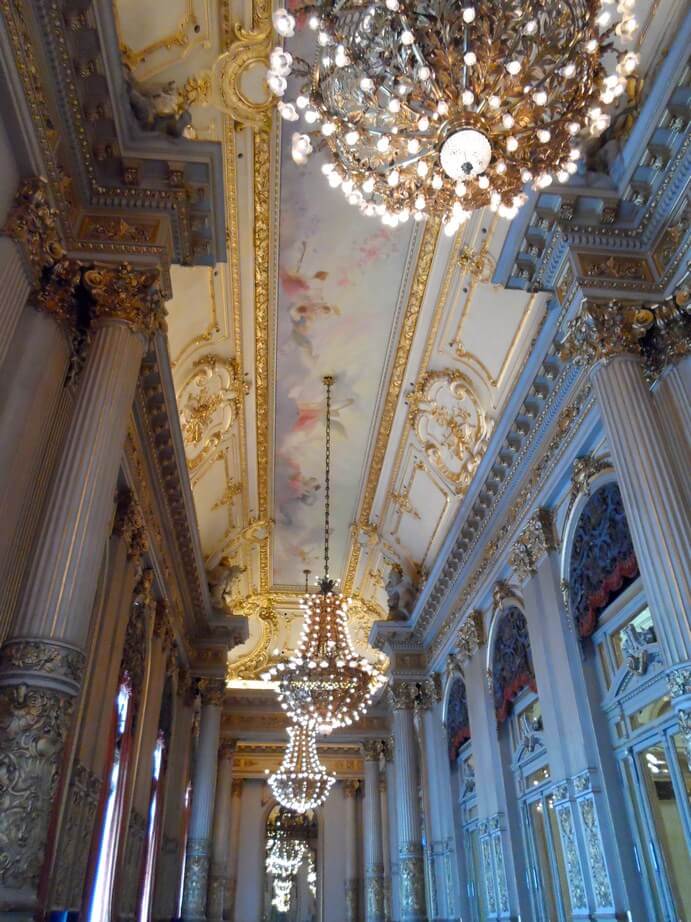 The entire theatre recently underwent a major renovation, which was completed in 2010. A small square on the wall of the Golden Room and a bit of gold trim was left untouched to show what the entire theatre looked like beforehand. Pretty scary that all the gold was once that blackened!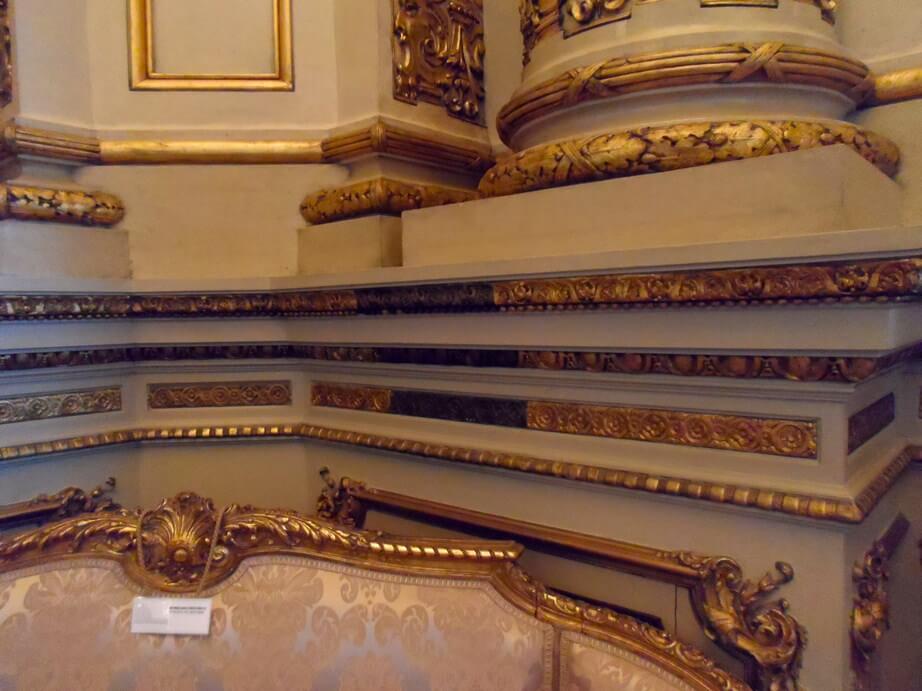 Finally, we were led to the theatre entrance…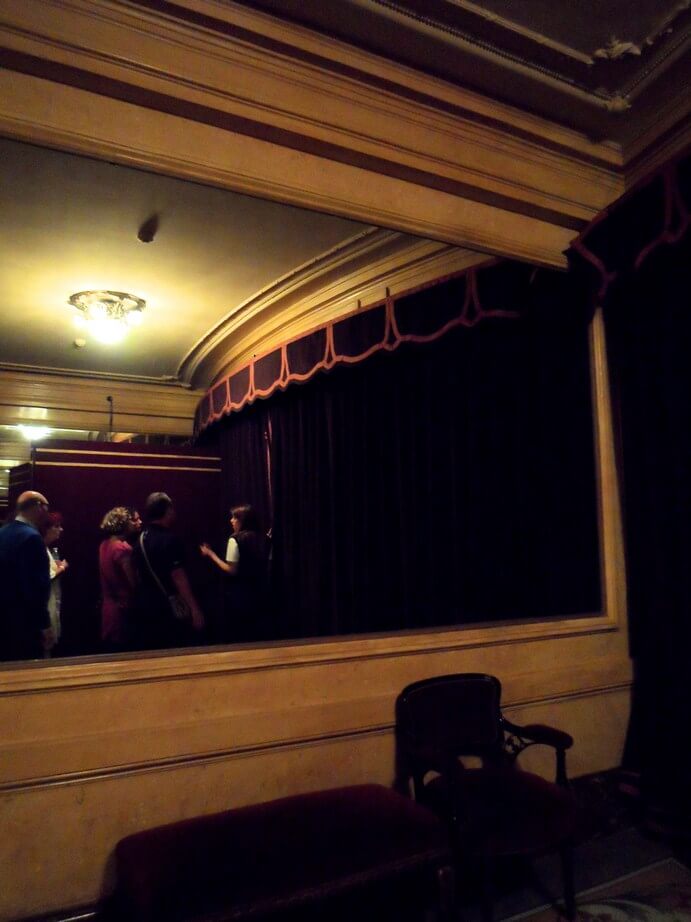 …and shown inside.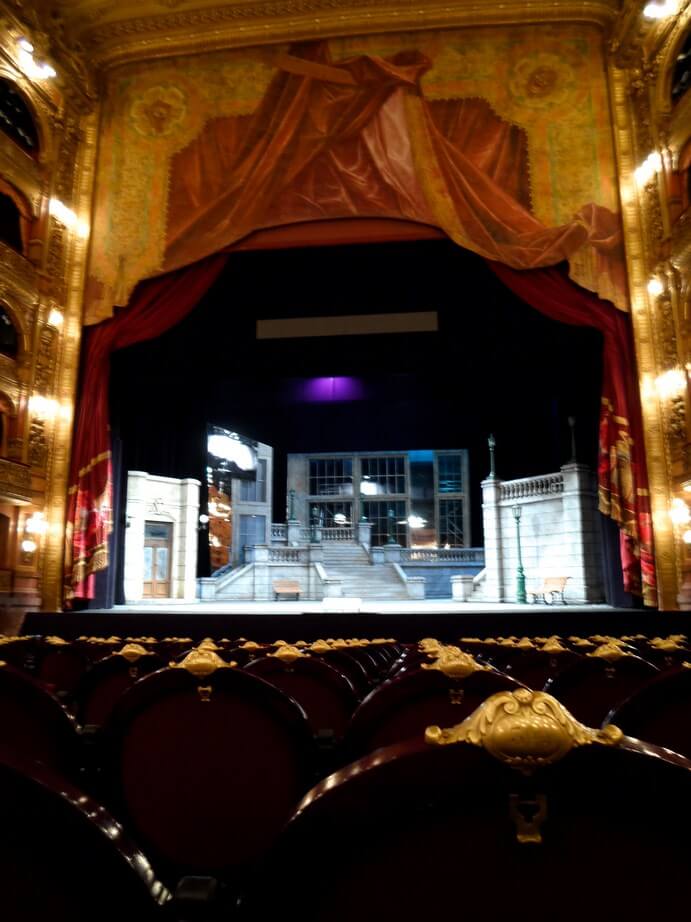 I'll admit, I nearly got a little teary when I stepped in. The theatre is that regal and magnificent. I could only imagine all the performances that took place on that stage. The acoustics are said to be amazing.
(Apologies for the terrible photos—I only had a point and shoot and no tripod, and couldn't get a good shot in the darkened theatre.)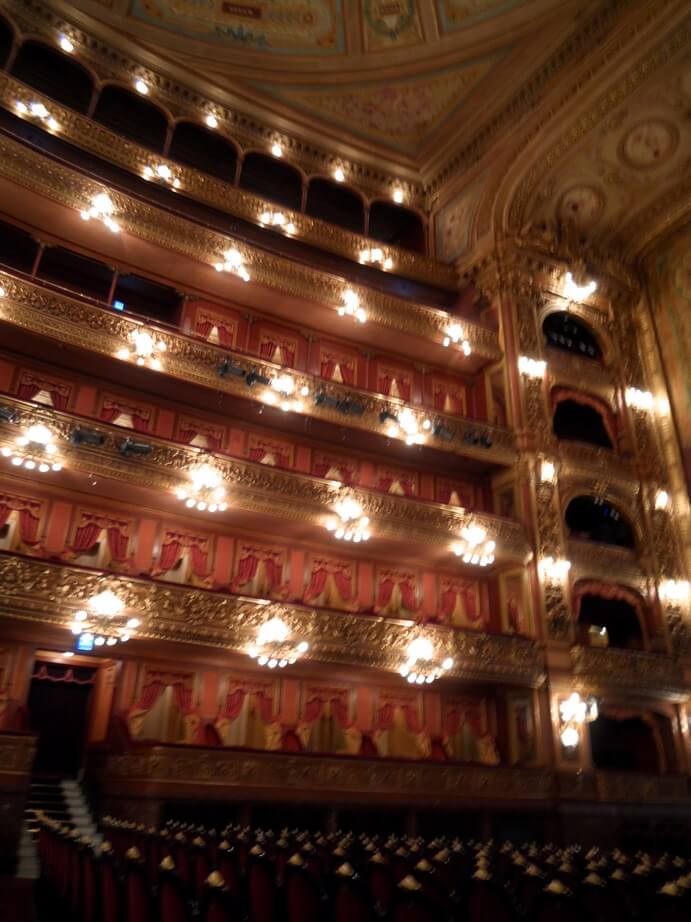 And a very cool fact: There's seating for musicians in the theatre's dome. That way, they can play before the show starts and it sounds like the melodies are wafting down from the heavens.