A few years ago, I was in Beijing for a travel story, and one highlight of that trip was going to Black Sesame Kitchen. At the cooking school/private dining space, I met chefs and then watched them make knife cut noodles, stuffed my own dumplings, and chatted with others in my group over good, paired wines. The meal was one of the best I'd ever eaten, and a hell of a lot of fun, too.
Ever since then, I've wanted to do something similar in another country. And while researching stuff to do in Buenos Aires, I found what looked like an equivalent.
The Argentine Experience started out as a puerta cerrada , but has since moved into a large, new space in Palmero Hollywood. It emphasizes that it's not a cooking class, but rather a dining experience where people participate in a few key steps.
So basically, they have chefs who do all the hard work (mixing, measuring, seasoning), and guests do one or two things at the end. (i.e. stuff that can't mess up the meal.)
As a New Yorker who rarely cooks, that sounded fine to me!
I went to the Argentine Experience on my third night in BA. Upon entering the space, I was given a welcome cocktail that I quickly gulped down once I saw that we all had to don crazy-looking checkered aprons and chefs hats. (Luckily, glasses of Malbec followed!)
Once again, I was lucky to have a diverse group of dinner-mates. Besides me, there was a Brazilian couple who lived in Switzerland, two Australians, a travel agent who was from Peru but lived in BA, and an American who was interning in BA. Our hosts for the night were a Brit and an Argentinean.
They introduced the first task at hand: Making empanadas.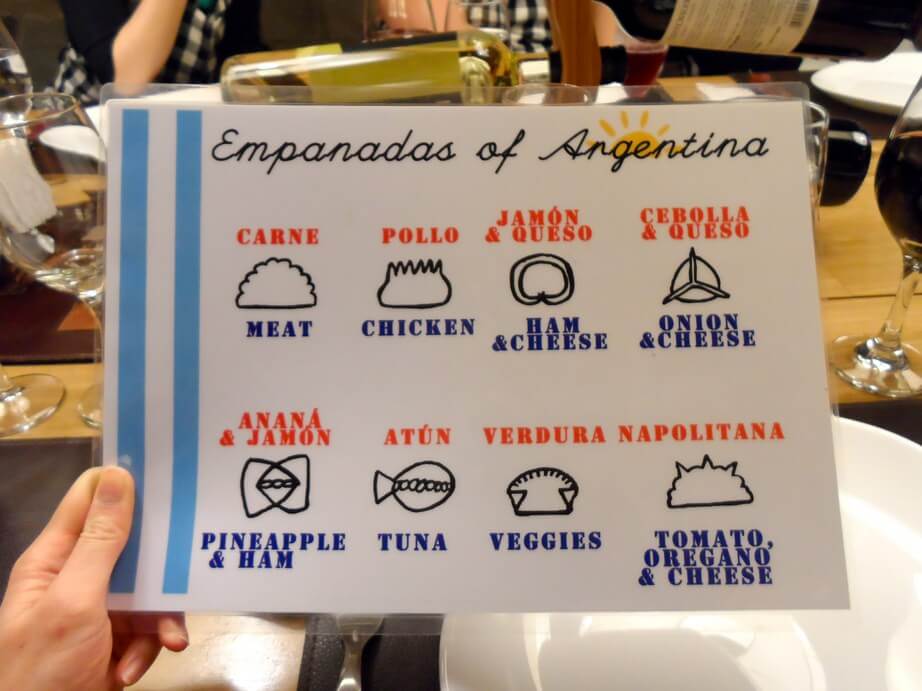 We each received a round of dough…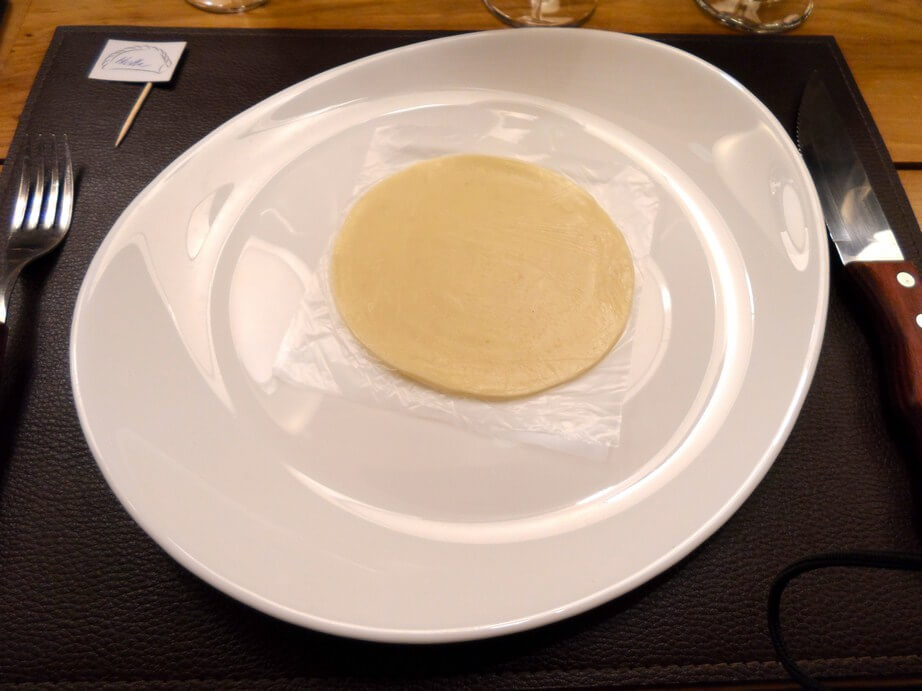 …which we then stuffed with stewed beef, cheese, veggies and Malbec-reduced onions.
Everything smelled so good that I overstuffed mine—I could barely pinch it closed. (You can see a little of the filling spilling out!)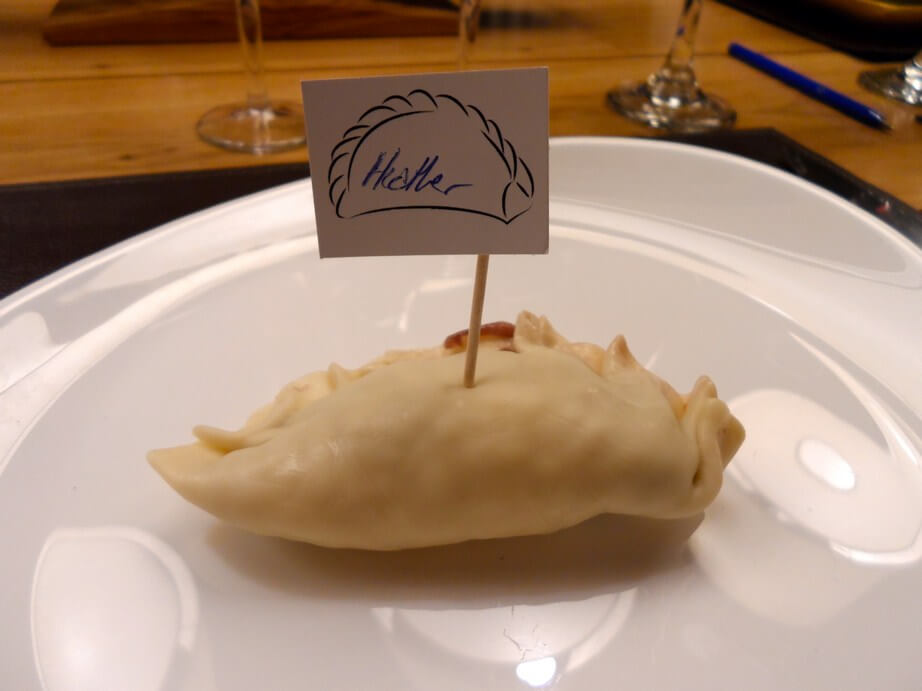 Once we'd stuffed them, they were whisked away to an oven somewhere behind the scenes. We were then given another piece of dough—but this time, our empanadas had to be in the shape of something, and our hosts would select the best one as the winner.
…they assured us that they'd already seen X-rated empanadas formed to look like every possible body part.
Once we'd all finished our entries, they, too, were taken to the oven.
Then first empanadas we made reappeared. They were delicious.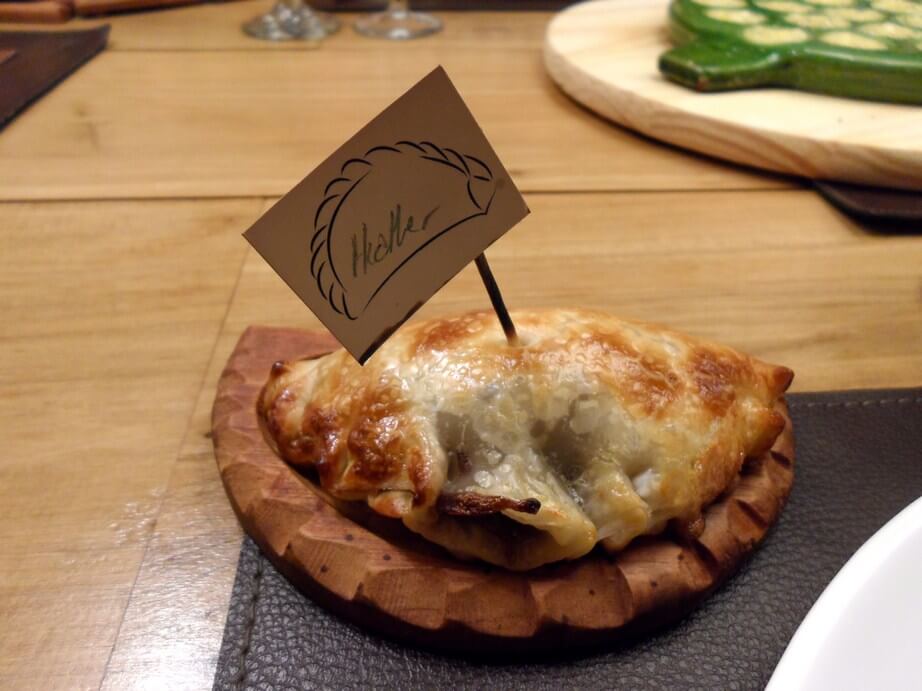 And soon, our funny-shaped empanadas returned, as well.
Because I have zero artistic talent and a one-track mind, I made a pointe shoe empanada. The winning entry was a crab.
My pointe shoe might not have been the most attractive, but it was certainly tasty!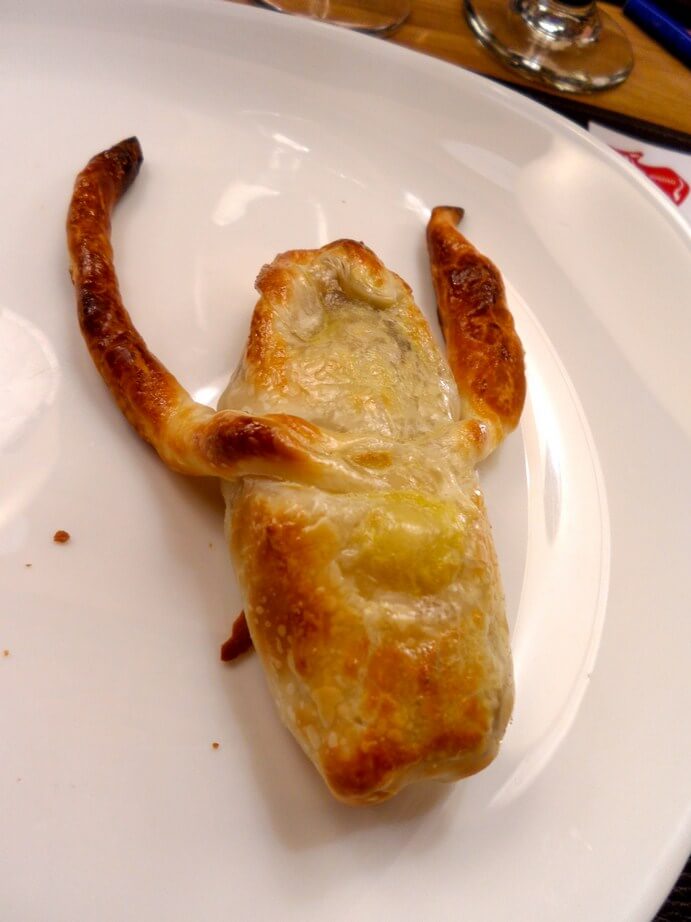 The main course didn't require any work, on our part. We just had to choose how rare we wanted our steak.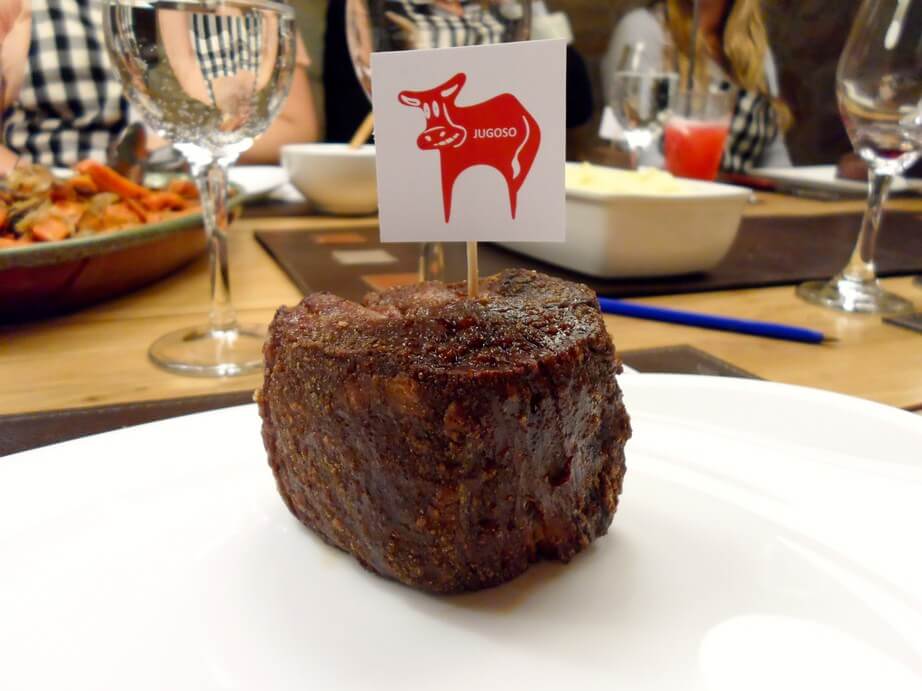 After eating the steak (every bloody, juicy bit) with potatoes, carrots and more Malbec, I was ready to fall into a food coma. But there were two more components to go.
First, we learned how to prepare and drink mate, the traditional Argentinean tea-like beverage. We filled our mate cups with leaves, shook them a few times to get the dust out, put the straw in, and poured in water. (I only had a few sips because it's very caffeinated, and enjoyed its bitter taste! Normally, mate is a social drink, where everyone sips from the same straw, but due to the nature of the dinner, we all had our own.)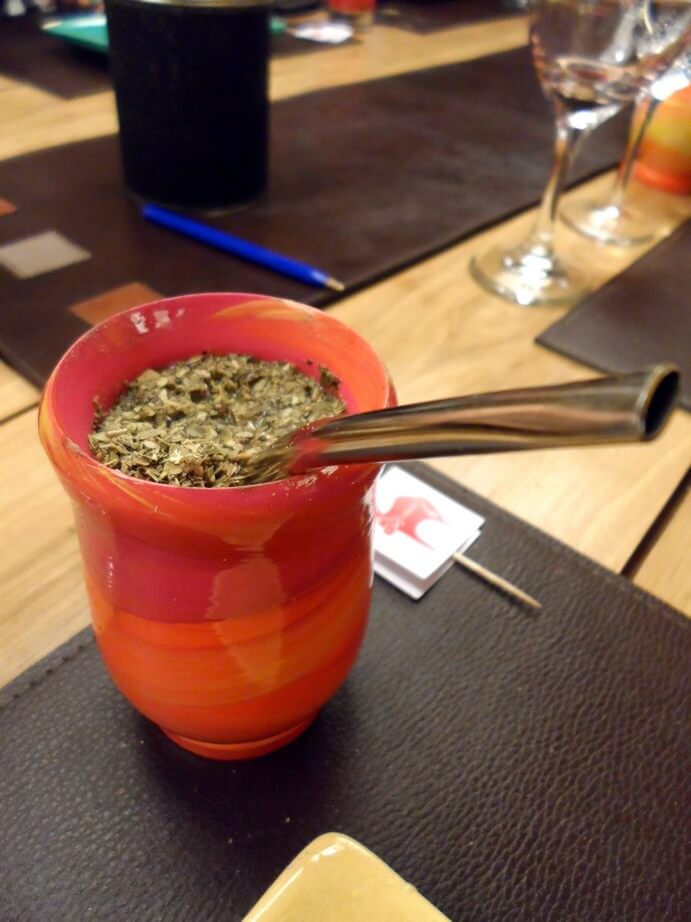 For the grand finale, we made our own alfajores: cookies with dulce de leche sandwiched between. And rolled in shaved coconut and dipped in chocolate.
…can someone please open an alfajores shop in NYC? We have specialty food places for practically everything else!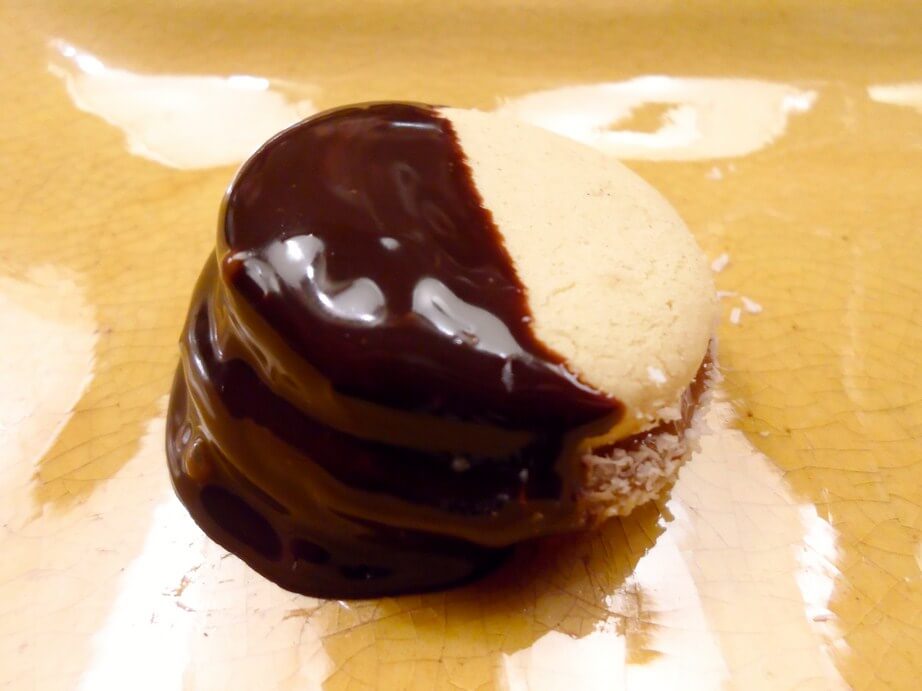 Before saying goodbye, we posed for silly group pictures. Here, we're saying, "Que te pasa?"—or, "What's wrong with you?"—with feeling!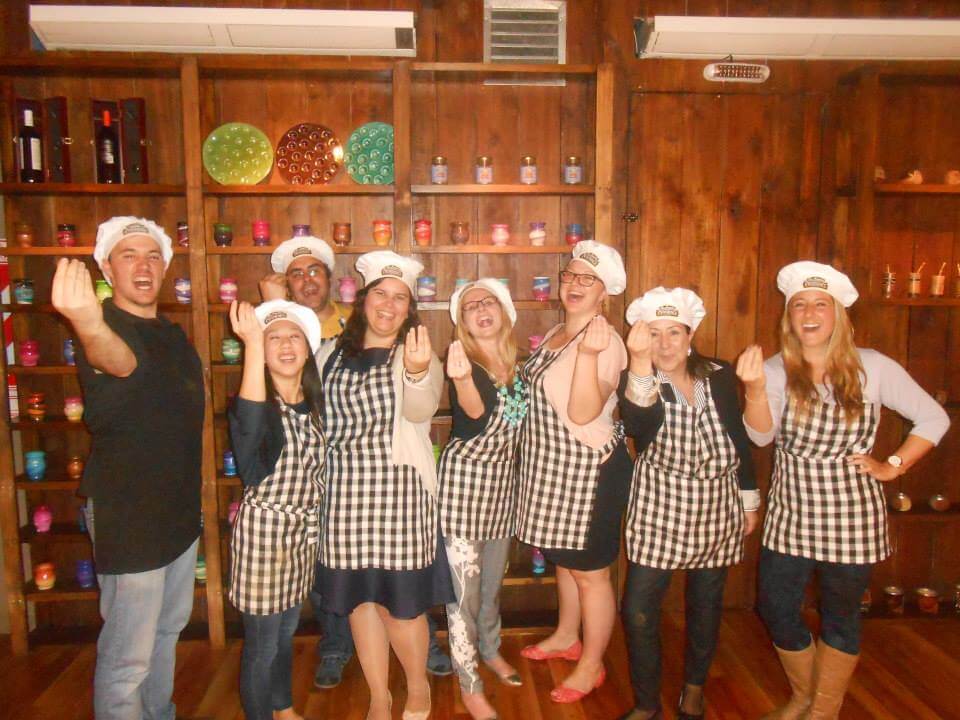 (I actually ended up having dinner with the Brazilian couple the next night! I needed a break from all the meat I'd been eating, so I went to Osaka, a Japanese place across the street from the Argentine Experience. As I was sitting at the bar deciding what to have for dinner, the couple was seated right next to me. We ended up having the bartender select an array of dishes to share, and chatted as we each sampled all of them. It was one of those serendipitous moments that tend to happen when you're traveling, but rarely at home!)
(Group photo via the Argentine Experience)