Recoleta is the Buenos Aires neighborhood that's most often described as Parisian.В Though I've yet to visit Paris, I could certainly understand the comparison. Buenos Aires has a bit of a European vibe, in general, and it's even more pronounced in Recoleta, one of the city's most affluent neighborhoods.
Since I was staying in Barrio Norte, a sub-neighborhood of Recoleta, I spent lots of time wandering around the area. It's springtime in Buenos Aires and I was happy just walking the tree-lined streets, admiring the elegant stone homes with their tiny terraces.
In addition to having cafes and shops on every block, Recoleta is also home to a number of museums and public art installations. Within a short walk, you can get to the Floralis GenГ©rica, a giant metal flower sculpture…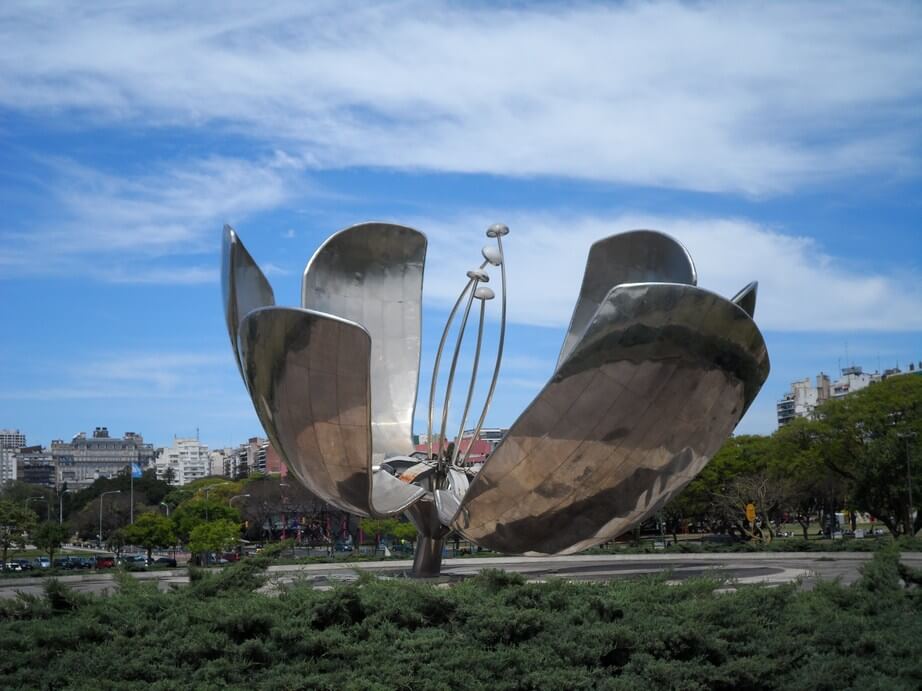 …the Museum of Decorative Arts…
…and MALBA, the museum of Latin American art. (In case you're wondering, I didn't actually go into any of those museums—like I've mentioned, museums aren't at the top of my travel must-dos!)
Despite those institutions, the neighborhood's most famed spot is probably its graveyard.В The Recoleta Cemetery is the resting place of Eva PerГіn and numerous other distinguished BA figures: politicians, writers, Nobel prize winners and the like.
I actually wasn't planning to go into the cemetery. But one afternoon, after walking by its walls a few times, I felt compelled to see why it attracts so many vistors.
Once inside, I understood. It's undeniably beautiful: row after row of stately marble mausoleums and statues. Workers seemed to be everywhere, polishing and repairing things—it's not a wonder the cemetery looks as pristine as it does!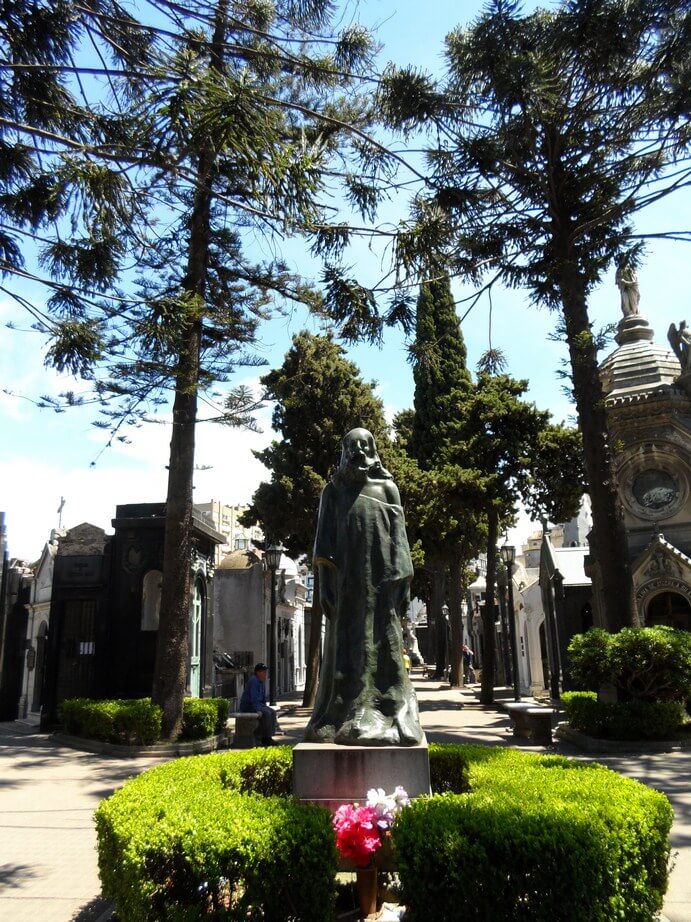 I didn't stay too long. I sought out Evita (of course), along with everyone else in the cemetery. There was a small line to get to her spot—which is why my photos are especially bad!
Evita's buried under her family name, Duarte.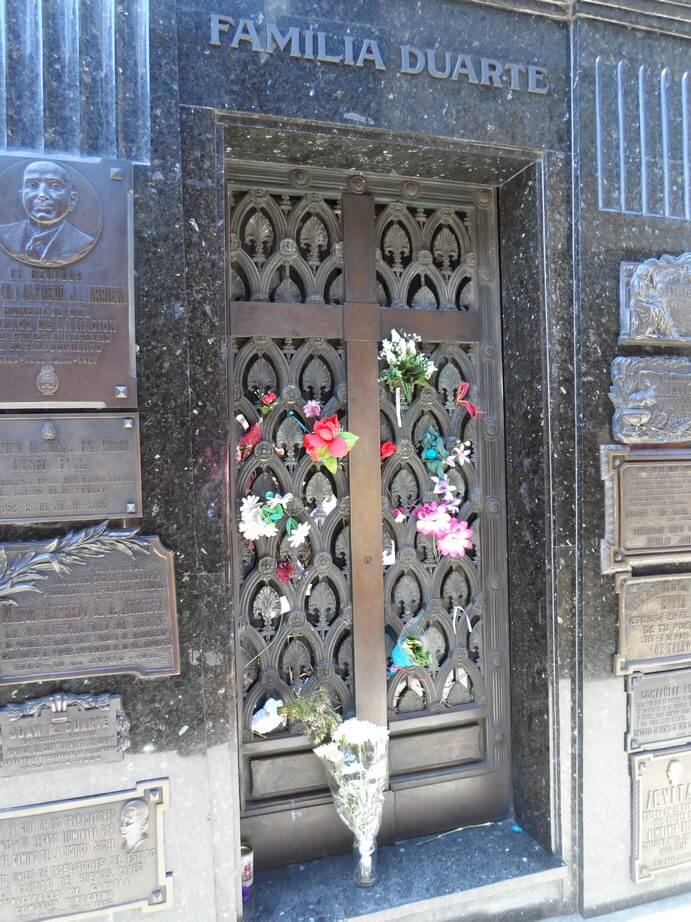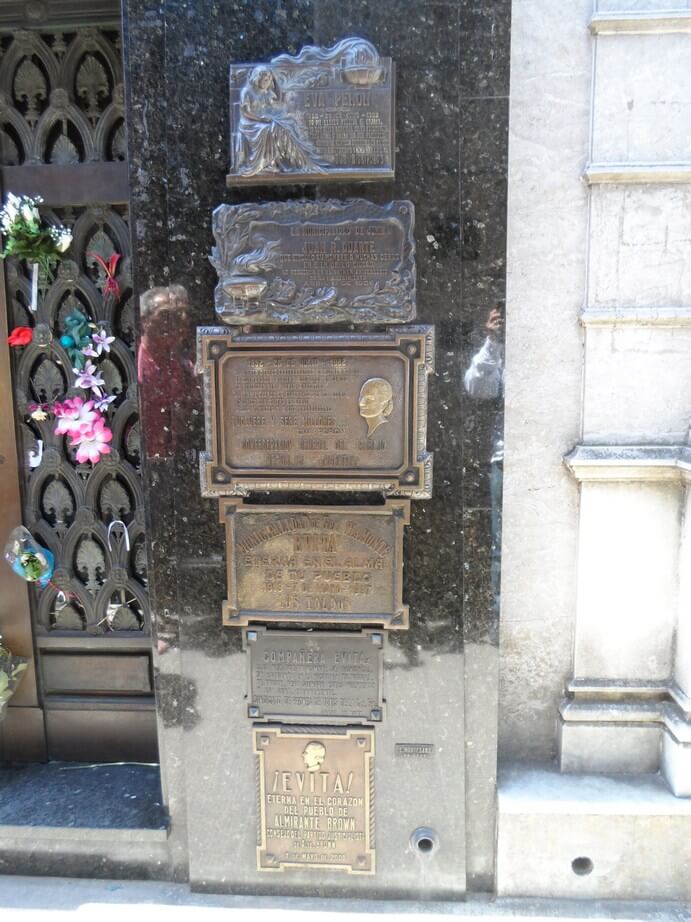 Afterwards, I just walked up and down the rows, enjoying the warm weather and the peaceful setting.