The other day, when I was browsing inВ Anthropologie, a calendar caught my eye. Later, upon leaving the store, Mal, who was with me,В mentioned that she'd seen a calendar that seemed like something I'd post on this blog. How well she knows me (and my style)!
That calendar is by Rifle Paper Co., a Florida-based stationary and design brand, and it's called "Travel the World."В Each month features a romantic, vintage-style illustration of an iconic place.
New York, London and Paris are, of course, among the cities. But I loved how more off-the-beaten path places were included, like Petra…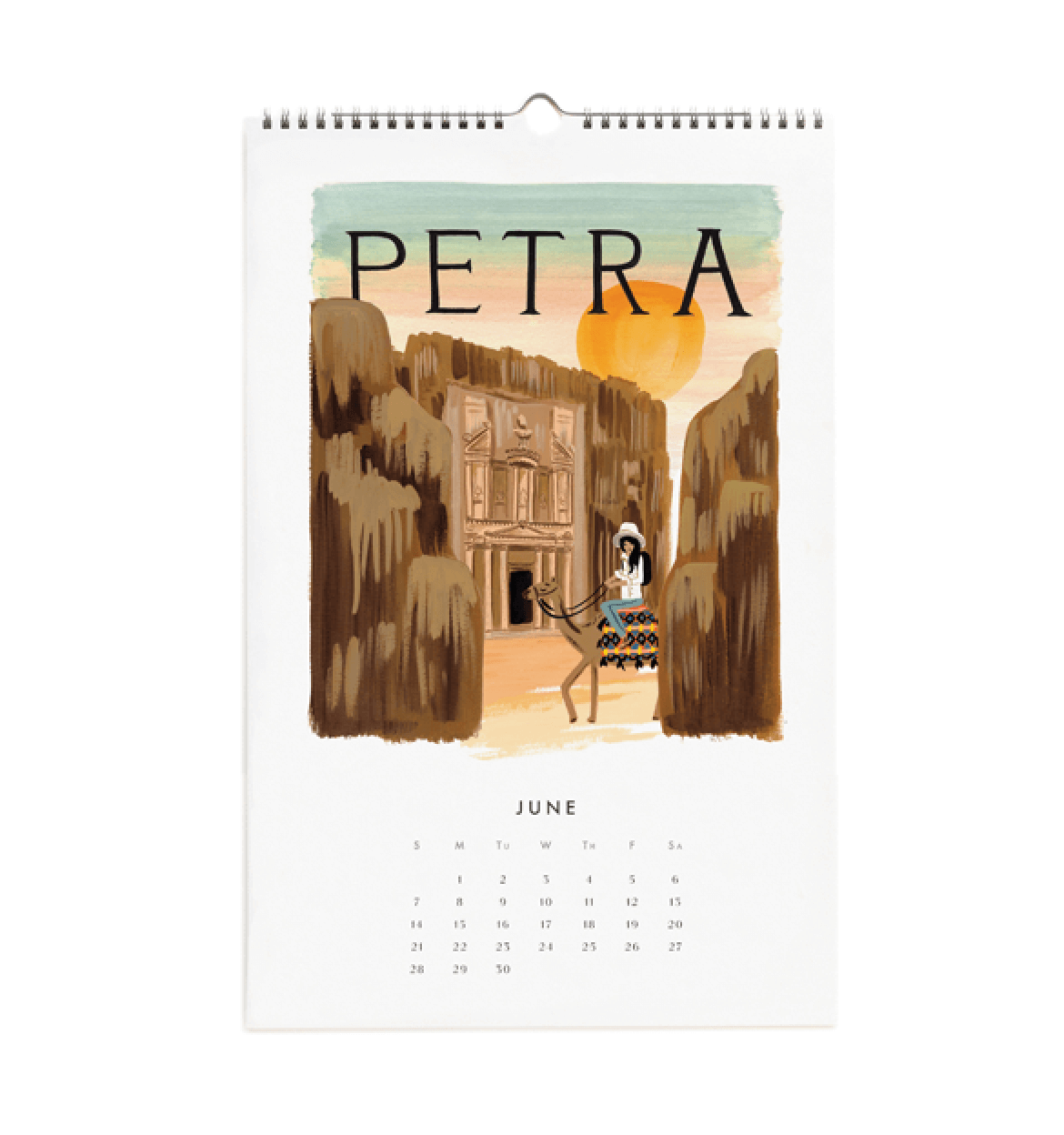 …Havana…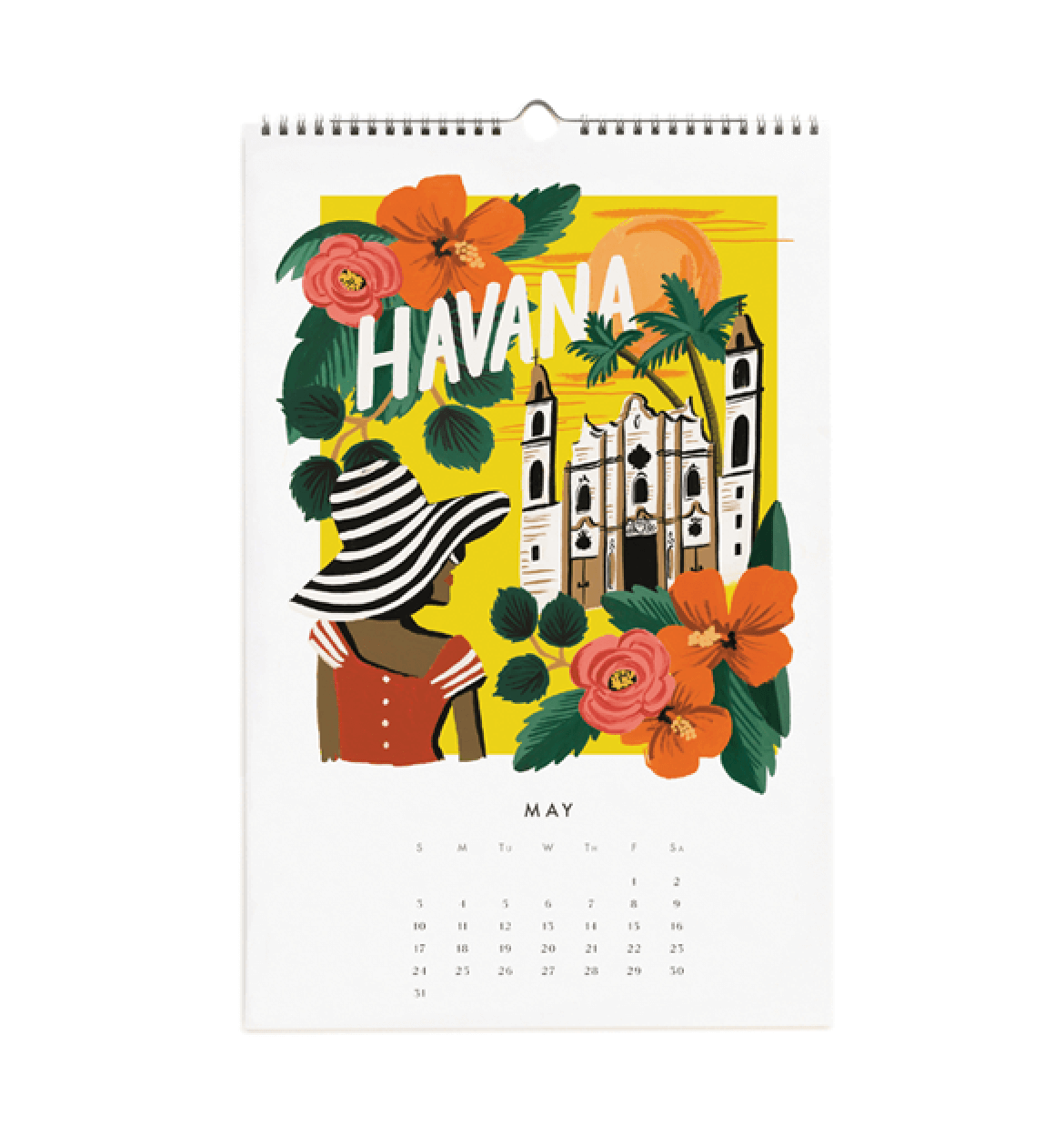 …and Bali.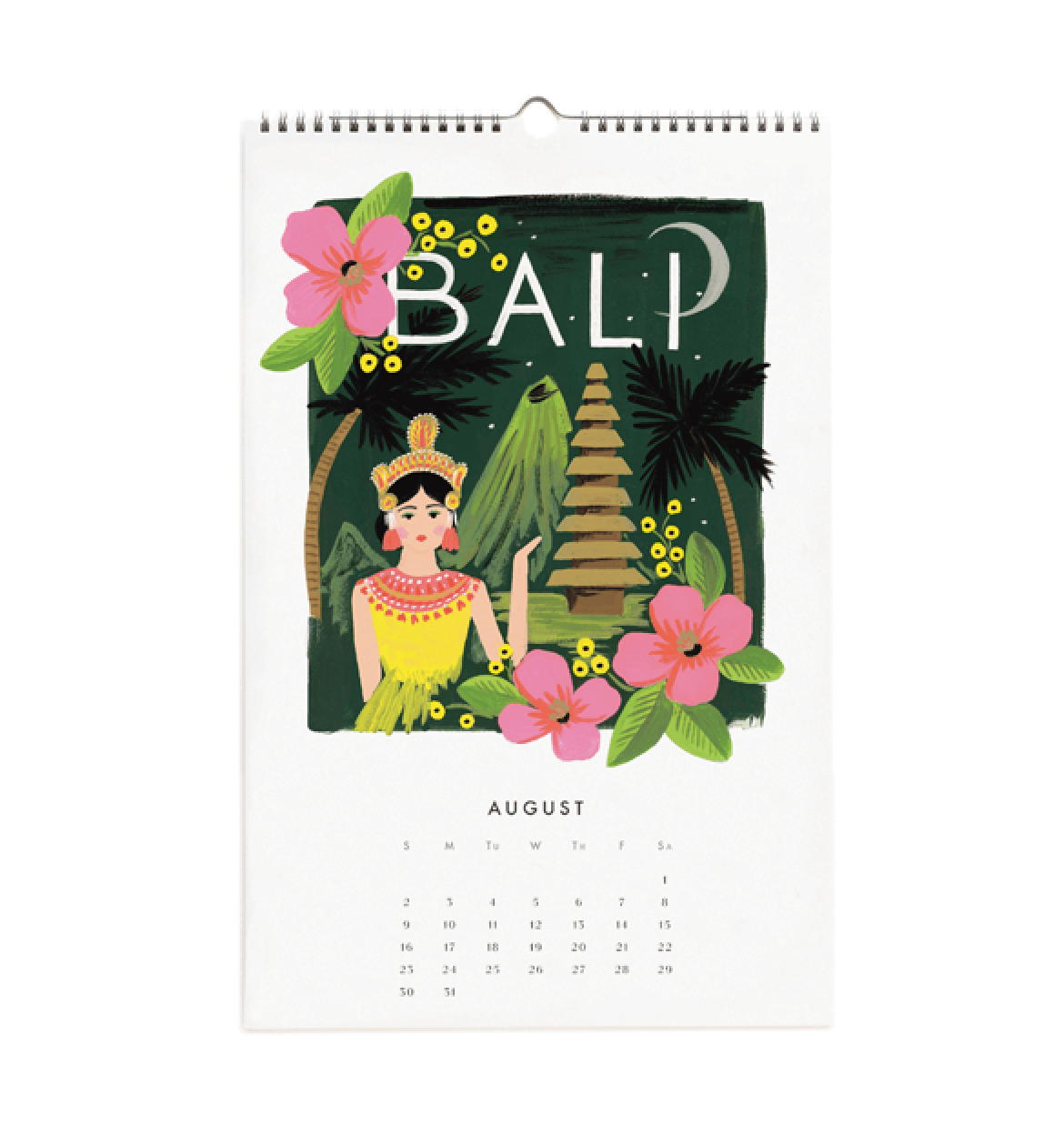 I'd love to have this in my work cube to brighten the space—and remind me of all the amazing places I've yet to visit.
(Images from "2015 Travel the World Calendar" by Rifle Paper Co.)