Does traveling just fuel your wanderlust?
It does for me. On one hand, there's no place like home, and I'm usually okay with coming back to NYC. But on the flip side, there's nothing like traveling. And spending time in places that are very different from NYC reminds me that there's so much more to experience. It's a big world out there.
This weekend, I had a fabulous time at the shore. The house we rented was much newer and nicer than it appeared online (and in this promo video!), and we had amazing beach weather almost every day. Plus, we grilled most of our meals and went out for the long-awaited blue crab dinner—two luxuries that are pretty rare in the city! It was so hard to leave—I wanted a few more days (or weeks) there.
So when I got back to NYC, all I could think about was planning more trips. (The best way to stave off post-vacation blues!) As I was browsing various travel Tumblrs today, both stoking and soothing the wanderlust, I stumbled upon this image. Its words rang especially true: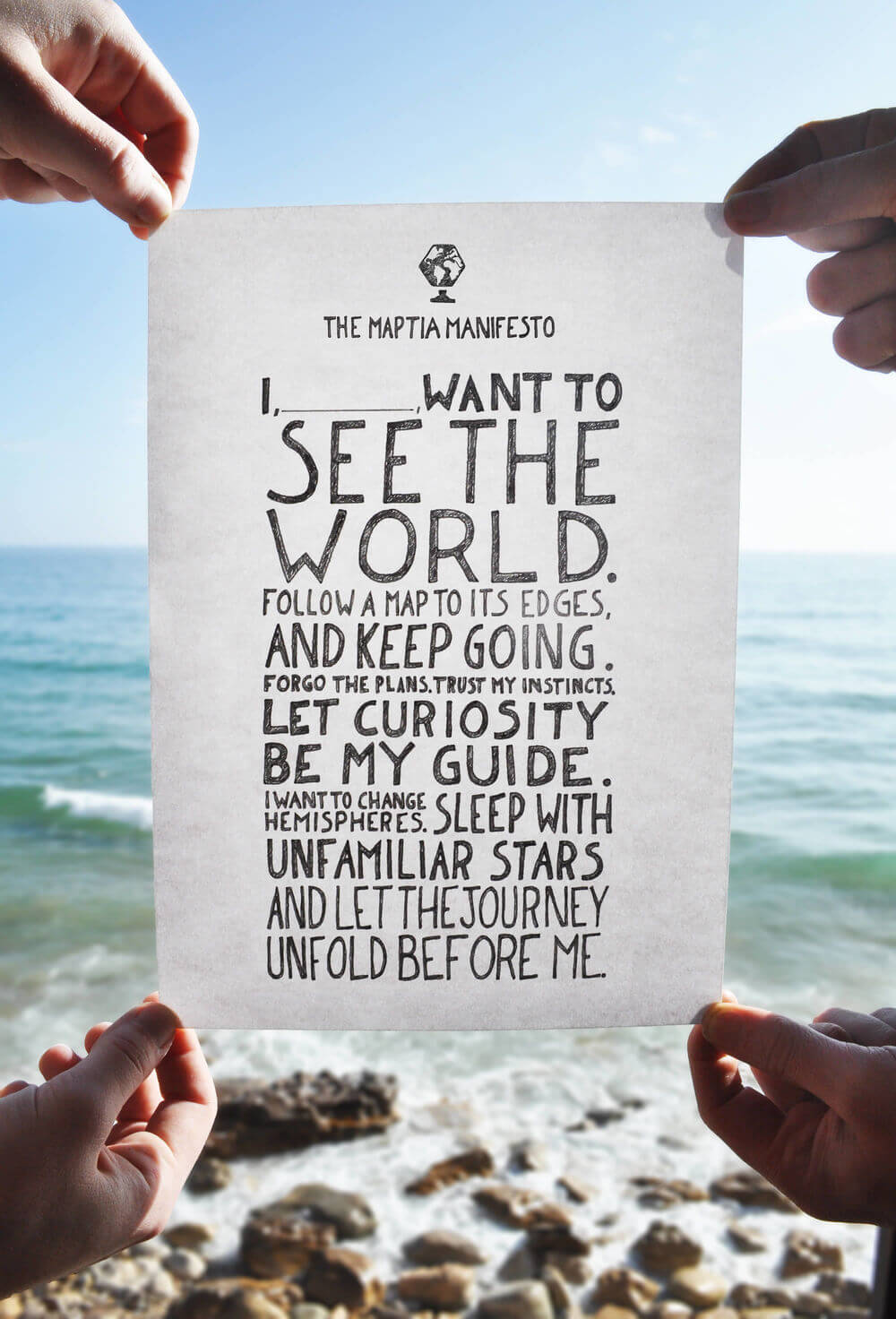 (Image via Maptia; found via National Geographic Traveler's Tumblr)