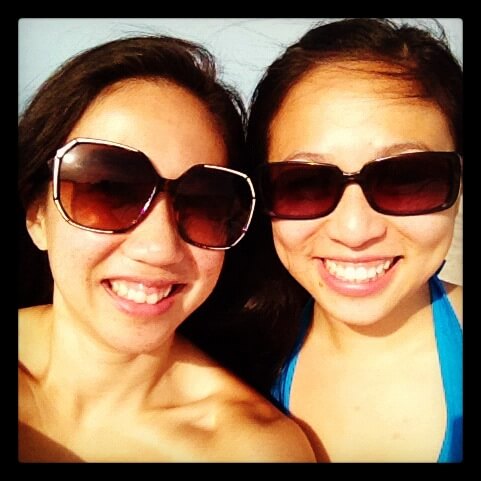 I'm feeling a bit fried, so I'm looking forward to my upcoming weekend at the beach. The other day, I realized that's probably one of the biggest reasons I love traveling, even if it's just quick weekend trips: I can't really unplug and relax unless I'm out of NYC.
I don't think it's bad to be wired that way. I actually love having my days full from the moment I wake up until my head hits the pillow at night. In the hours between, I'm generally doing things that make me happy and fulfilled: ballet; running; going to dinner, drinks or brunch with friends or family; writing this blog ;); editing photos from trips–even working, both at my full-time job and on freelance projects. (Hey, gotta make a living somehow!) But those activities (minus work) are also how I relax, even though they're pretty active. I can't just zone out in front of the TV. I feel like if I have free time, I should be doing one of the above activities–or mundane to-dos like grocery shopping, cleaning, cooking, laundry (the bane of my existence).
But sometimes (like now, after a hectic few weeks that included finishing some projects), I feel the need to really unwind and recharge. I've found that the best way to do so is by getting a change of scenery. Just being out of NYC is refreshing. When I'm on lying the beach or hiking or exploring a new city, it's easy to shed the constraints of daily life. I'm not thinking about getting from place to place on time or adding items to my to-do list. And–probably most importantly–I'm less apt to check my phone every few minutes (when I have service, in the first place). I'm free to enjoy exactly what I'm doing, even if it's just sitting on the sand and watching the waves.
…and after a few days of that, I'm reenergized and ready to get back to NYC.
What's your surefire way to relax? Do you need to get out of town, too?