Over the years, I've used many methods to boost my Spanish proficiency. I took group lessons and attended Meet-ups, here in NYC. I spent two weeks getting one-on-one tutoring at a language school in Guatemala. I went through an entire Spanish podcast series while riding the subway.В (A sporadic task that took years to complete.)
Now that it's summer, I'm feeling the need to brush up on my Spanish again. I'm considering another Latin America trip for the fall, and I've barely used Spanish since my trip to Argentina.
This time, in addition to using podcasts, I'll also try to watch Spanish TV shows—I'm a sucker for reality competitions, so I'm thinking Telemundo's Top Chef Estrellas or La Voz Kids .
I've also downloaded an app that I'm admittedly addicted to. (Dog-lovers may want to stop reading now.)
It's called "Cat Spanish." And it's exactly how it sounds. Photos of cats—often, really funny ones—illustrate Spanish phrases.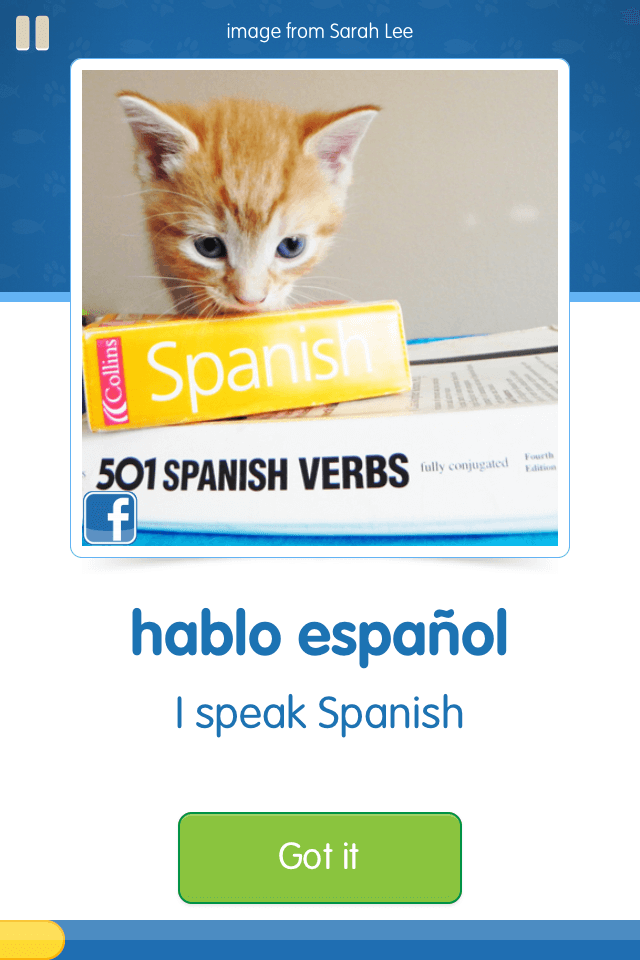 The pictures are so ridiculous that it makes me want to keep going to the app to see what it'll serve up next.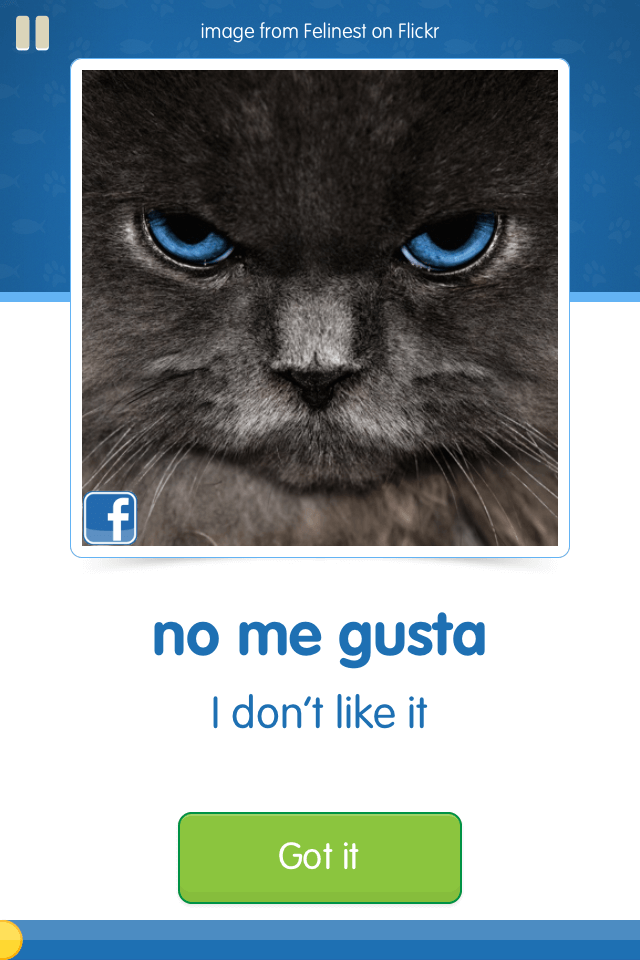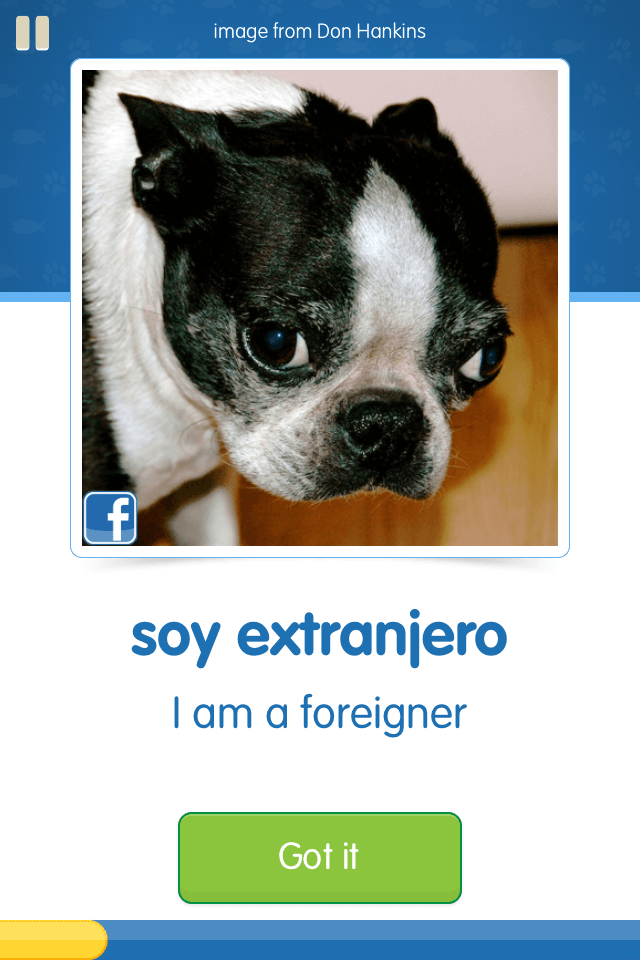 What has helped you learn another language? Please let me know—I can use all the ayuda I can get when it comes to espanol!
(PS – I had a fantastic week at the beach. I pretty much completely unplugged—which explains my lack of posts—but I'm looking forward to sharing some pics from my trip soon!)