Two weekends ago, when Mal, Peter and I ran the Long Branch Half Marathon and Relay, we stayed one night in the beach town. Between picking up our race packets, going to bed and waking up super-early (at 9:30 p.m. and 4 a.m., respectively!), we didn't have a ton of time to explore. But what I did see convinced me that Long Branch is a great, quick weekend destination from NYC. It's less than an hour and a half away, by car, and New Jersey Transit runs there, as well. While it was too cold to go to the beach, the sand and surf looked very clean and pretty. And though part of the boardwalk remains under construction, post-Sandy, a good stretch of it is still standing. (Which is all the most reason to visit the town and help in its recovery!)
Some highlights from our quick trip:
My parents, who came to cheer us on, booked our hotel for the weekend—and I'm glad they did. They spoiled us andВ selected the stylish, boutiqueВ Bungalow Hotel, located a block from the beach.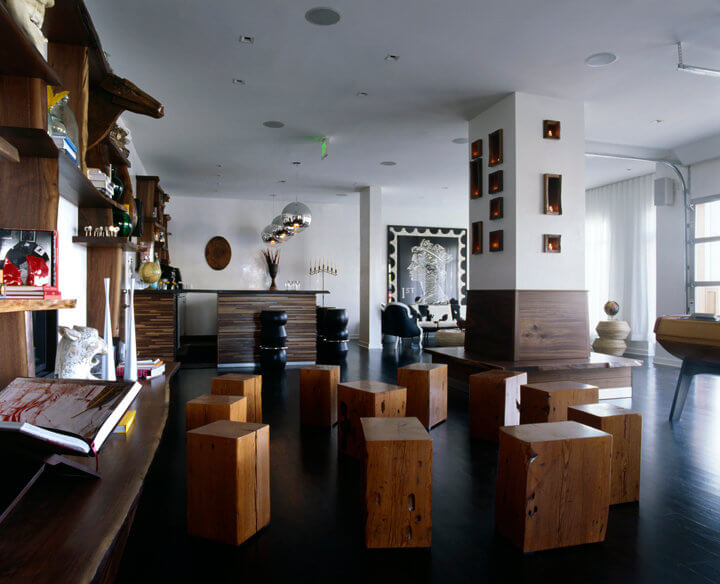 We couldn't have asked for a better place to relax before the race. Mal, Peter and I shared a Hang Loose/Junior SuiteВ which, at 575 square feet, was nearly bigger than my apartment. I slept on the (surprisingly comfy) sofa bed and especially loved the gas fireplace. We cranked it up, and it gave our room a nice, cozy vibe.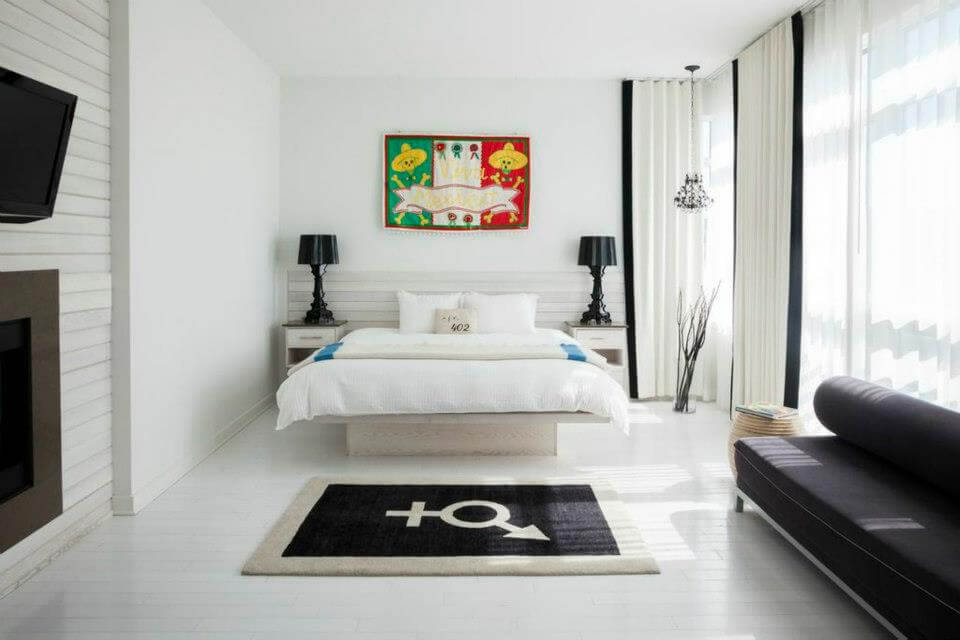 The suite also had a kitchen nook that proved to be a superb extra. At 4:30 a.m. on race morning, we gathered there to fuel up on cereal, bananas and Greek yogurt.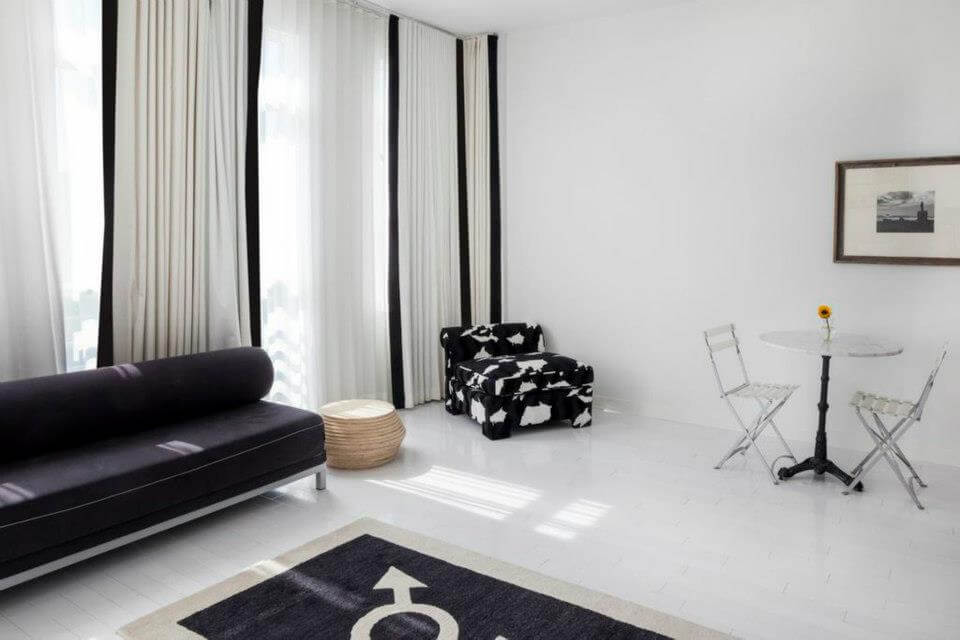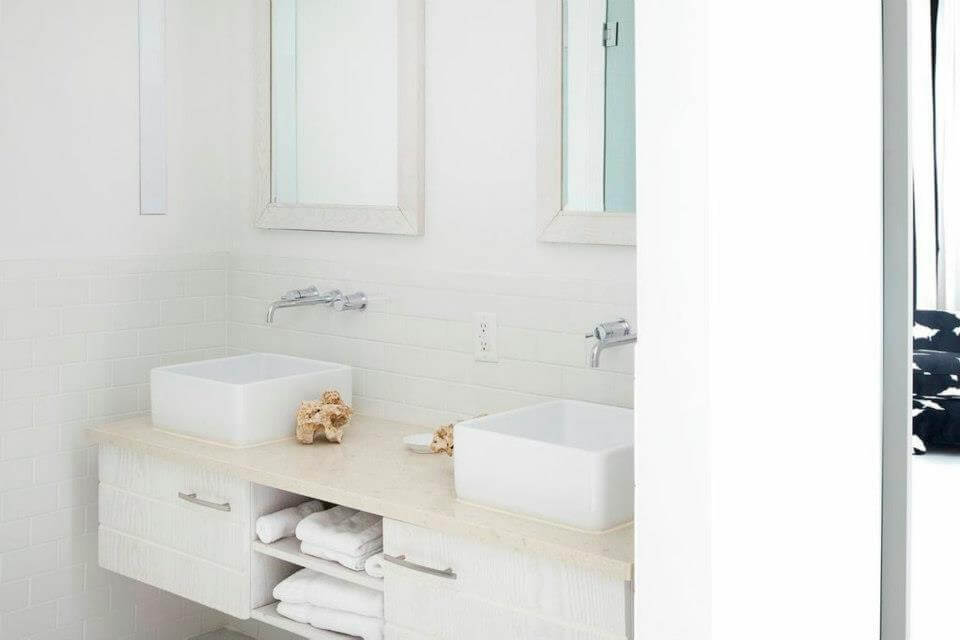 My parents were in a Lil' Pipeline/1 Bedroom Suite across the hall. Their accommodation was even larger, with two bathrooms and a more spacious sitting area. After we finished the race, we all went back to there to inhale doughnuts and celebrate our finish times.
Pier Village is a newish (opened in 2005) shopping/dining/living complex on the Long Branch boardwalk. It definitely has a commercial feel and is a sign of how the area has made itself more attractive to tourism. But I won't deny how nice it is to have so many eating options right by the beach. (As opposed to boardwalk stretches in other shore towns where you'd be hard pressed to find anything other than fast food.)
The Turning Point is a New Jersey chainlet that specializes in breakfast and has an outpost in Pier Village. It clearly has a Long Branch following! After checking in to the Bungalow, we headed there for a bite and were told there was an hour wait inside theВ restaurant. Luckily, we were able to be seated right away, outside. Even though I would have liked to have been a tad warmer, I was glad to be out of the city, breathing beach air.
The service was excellent, as was my Popeye Skillet. The hearty dish contained spinach, eggs and cheese—and some of the best breakfast potatoes I've ever had.

You can't tackle a race without having pasta the night before, right? We ate our pre-run dinner at Ciao Ristorante, a small, family-run Italian place with a strict reservation policy. (We saw them turn away several parties who hadn't called in advance.) The atmosphere was homey—it seemed like all the regulars knew the servers and the chef.
Everything we ordered was delicious. The buffalo mozzarella and tomato appetizer was very fresh, and my scampi came with huge, perfectly cooked shrimp. I did have a bit of food envy when I tasted my mom's pollo bruschetta, though. The chicken had nice, crispy breading and the tomato salad was bright and tasty. I also couldn't resist getting the banana bread pudding for dessert. (Also fantastic, by the way.) I figured I'd run off the calories!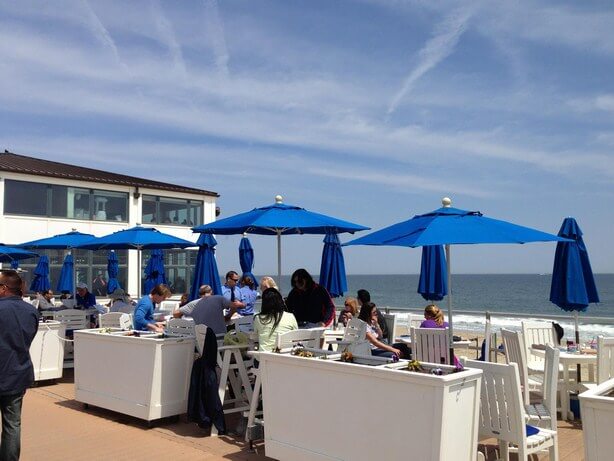 After showering and celebrating, post-race, Mal, Peter and I headed back to the boardwalk to cheer on the marathoners as they approached the finish line. (We can do that for hours—it's so much fun to encourage people as they're completing such a physical feat!) It was nice and warm in the sun, and after a while, I only wanted one more thing: a beer in my hand. So we strolled to the outdoor section of McLoone's Pier House, which wasВ perfectlyВ situated with the beach on one side and the runners on the other.
If only it was 20 degrees warmer—then it would have been perfect. The ocean breeze was chilly, but I was still psyched to have a beer and quesadilla by the beach. It was the perfect way to top off this year's running weekend—and it left me excited for all the fun that lies ahead, this summer!
(Photos via the Bungalow Hotel Facebook page, The Turning Point Long Branch, Open Table and the Pier Village Facebook page)