Two weekends ago, Evan and I decided it was time for another trip out of town. (Like me, he's a native New Yorker who often needs a break from the city.) Due to a crazy period at work, I wasВ unable to take time off, so we once again looked for a quick, one-night getaway that we could drive to in less than two hours.
We opted for New Hope, Pennsylvania. Though the town is right off the Delaware River, where we go tubing every year, I'd never been. (The Delaware divides New Jersey and Pennsylvania, and we'd always launched our tubes and gone out for dinner on the NJ side.)
New Hope seemed like the perfect spot for an early-spring overnight. The town looked cute, and our good friends, Karen and Steve, are getting married there this fall. Plus, Evan and I both have a penchant for farms, and knew there were many in the area. We booked a room atВ Ash Mill Farm, a few miles outside New Hope.
We arrived early onВ Saturday evening. A bar mitzvah was in full swing in a tent on the grounds, but the b&b, itself, was quiet.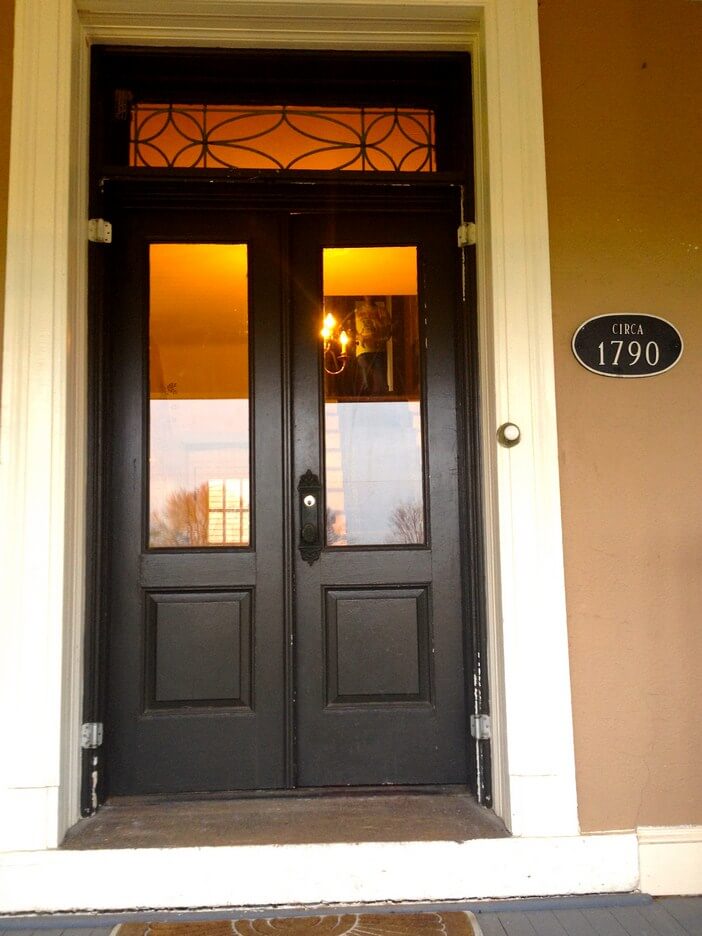 Evan and IВ checked in with the innkeepers, a young couple named Matt and Noel, and headed upstairs to the 1790's room.В The farmhouse was built at that time, and it felt like it! Our room had wooden windows, doors and floors in-line with the period.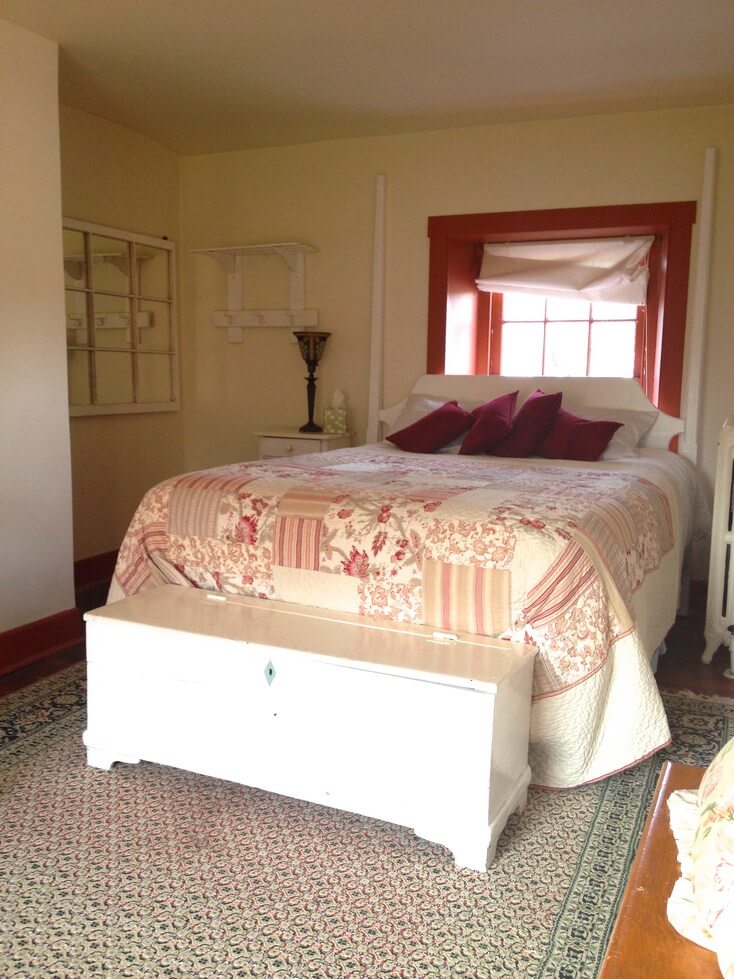 I was happy that the view from our room was green grass and trees, instead of other apartment buildings!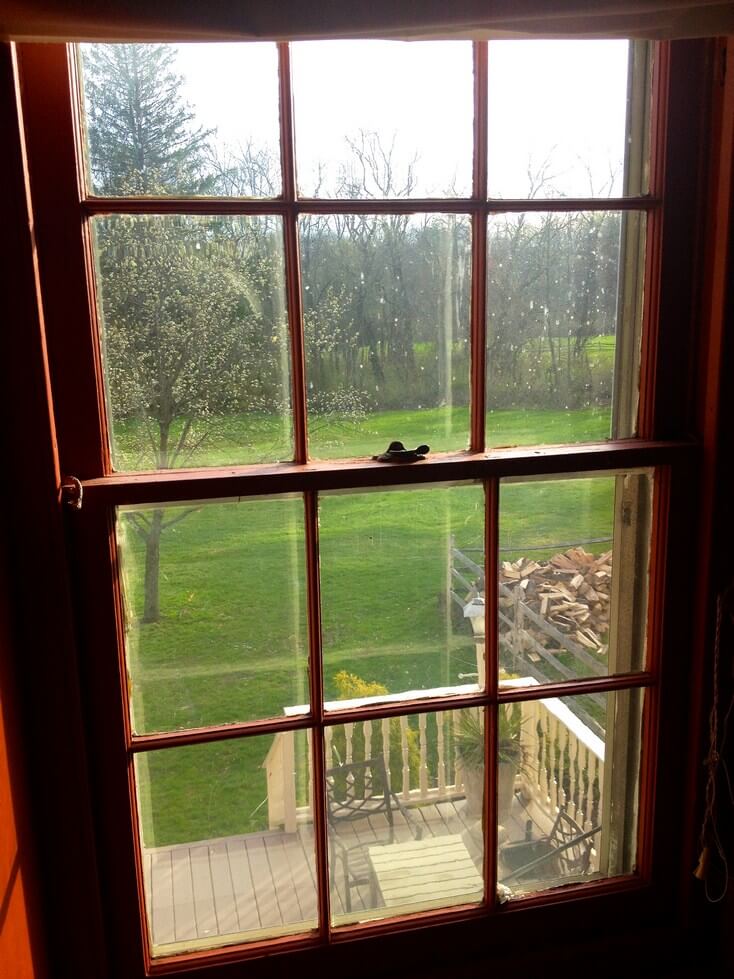 I liked the red accents, and thought the room was cute, but we both felt the place needed a bit of…freshening up. Mostly, a new coat of paint, inside and out.
Evan and I walked around the farm before the sun set. The animals were all hiding, so we just strolled among the trees and steered clear of the bar mitzvah tent. (No need to crash a 13-year-old's party!)
The next day, we sat down to breakfast in the dining room…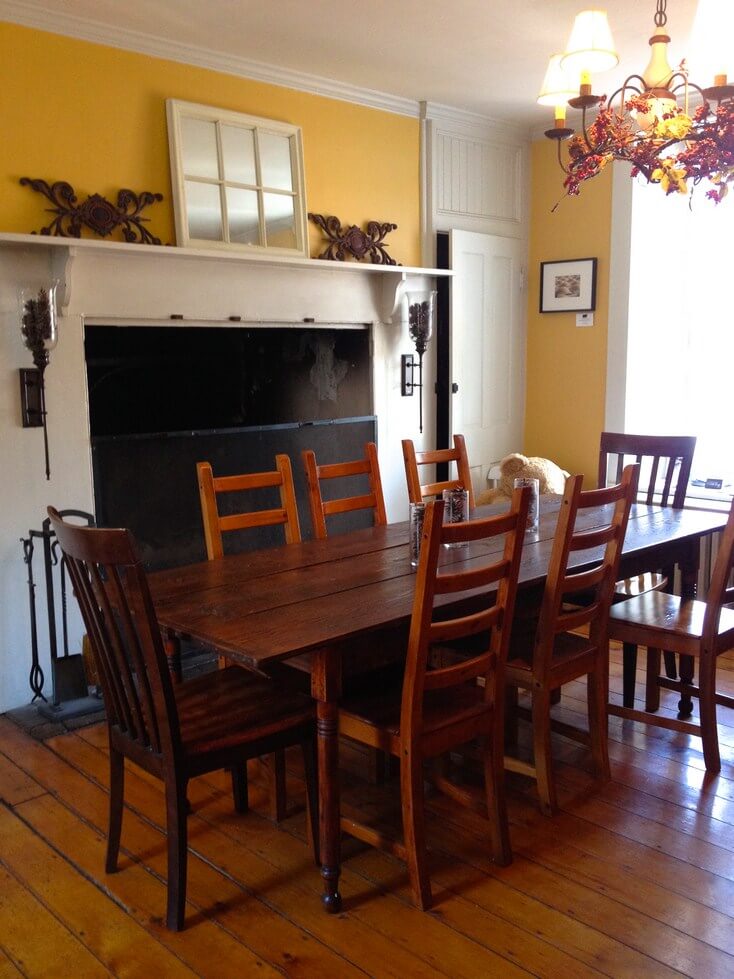 …and helped ourselves to fruit and pastries from the breakfast buffet. Noel and Matt also served us a good omelet, a waffle, and fruit and yogurt.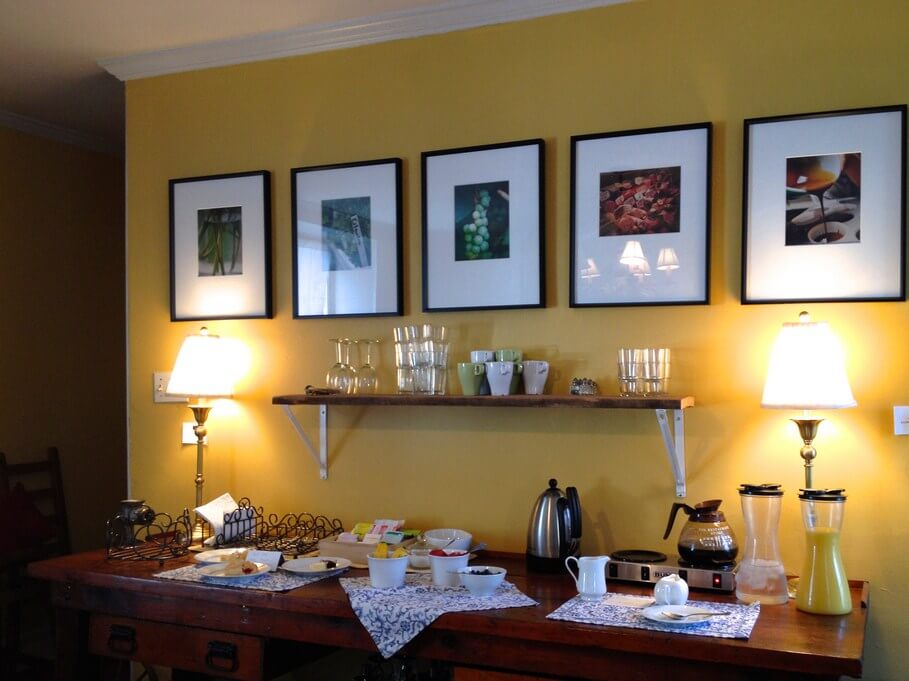 When Evan and I checked out, we learned why the place felt like it was in a transitional state. Matt told us that last year, he and Noel were just a regular couple who had day jobs. While looking for a wedding venue, they came upon Ash Mill Farm and fell in love with it. They got married there during the summer. Around that time, they also learned that the innkeepers were looking to move on. A few days later, he and Noel took over the place.
That explained a lot! It's a pretty big task for a newlywed couple to take over a farm and b&b and start to spruce it up.
Before leaving the farm, Evan and I spent some time on the grounds, again—and this time, the animals were out!
We stopped into the barn to see the sheep and goats—who all clamored to the fence when they saw us.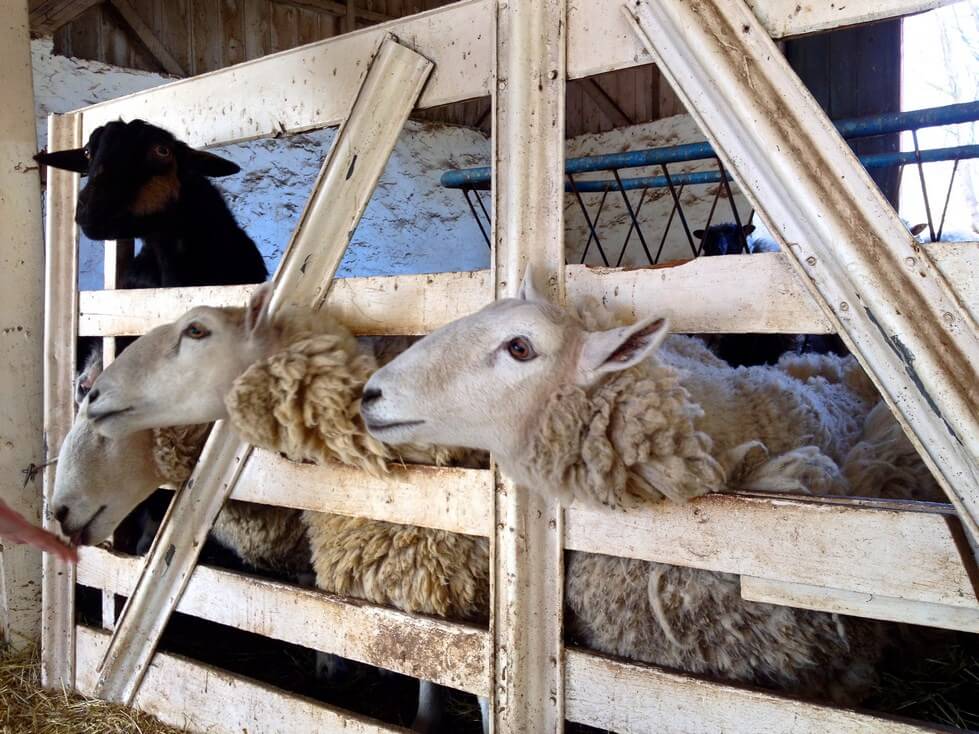 Evan indulged them with some food.
Cute, right?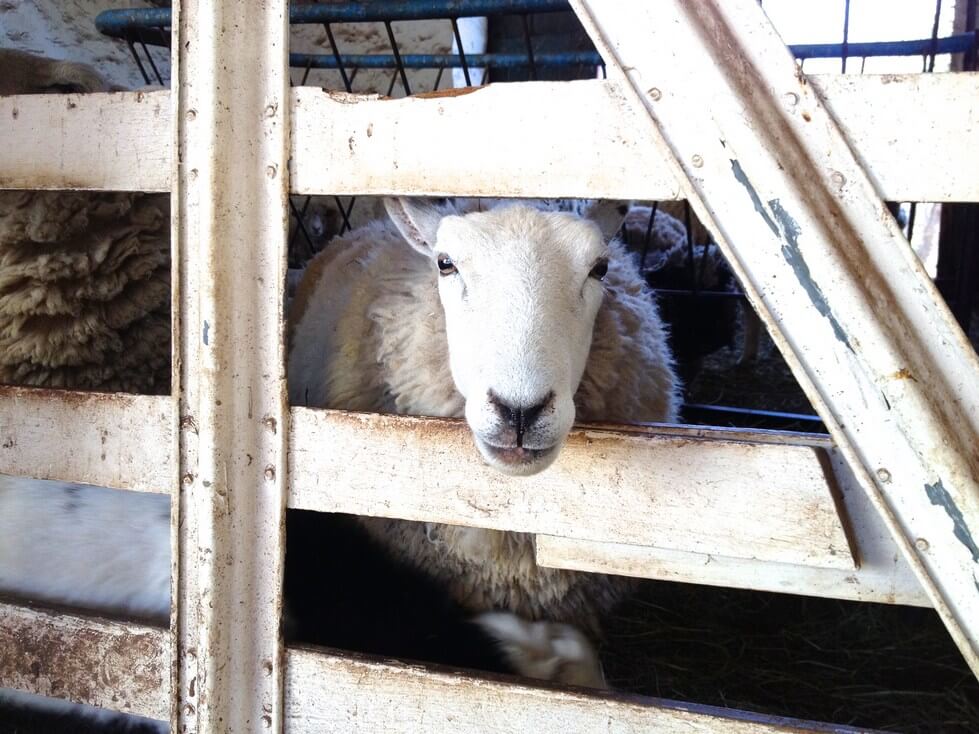 …though I was just as excited when one of the barn cats arrived.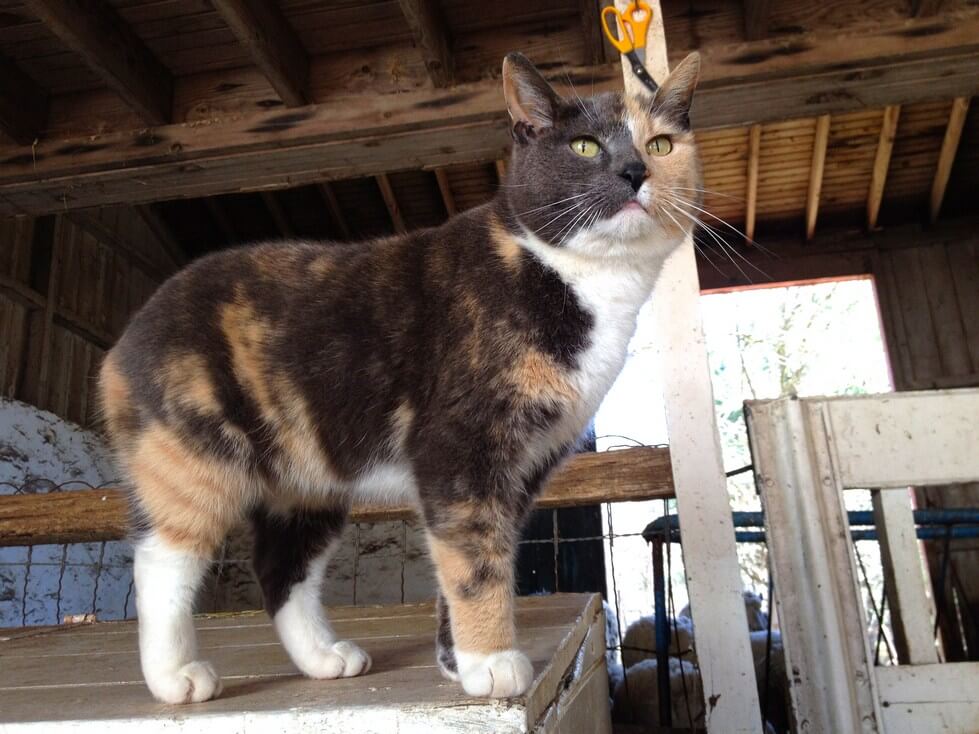 Some of the sheep were oddly shorn. (If you happen to know why they were, let me know!)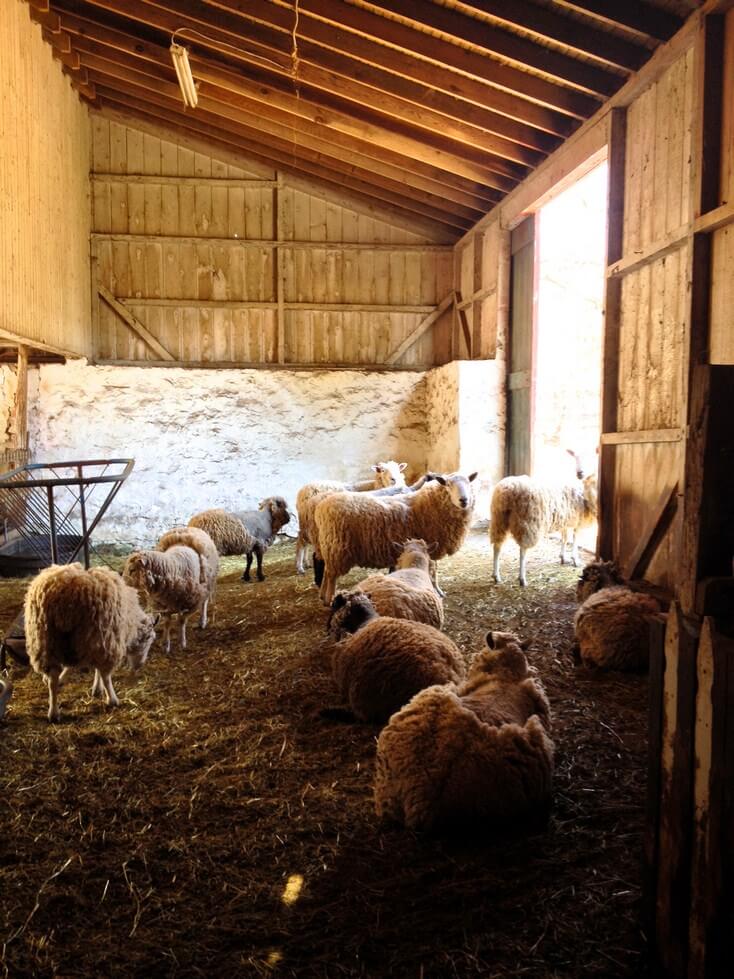 We also walked through the part of the barn that can be used as an event space. I loved this all-wood room and the natural light that poured in. I could imagineВ how pretty and romantic a wedding dinner there would be.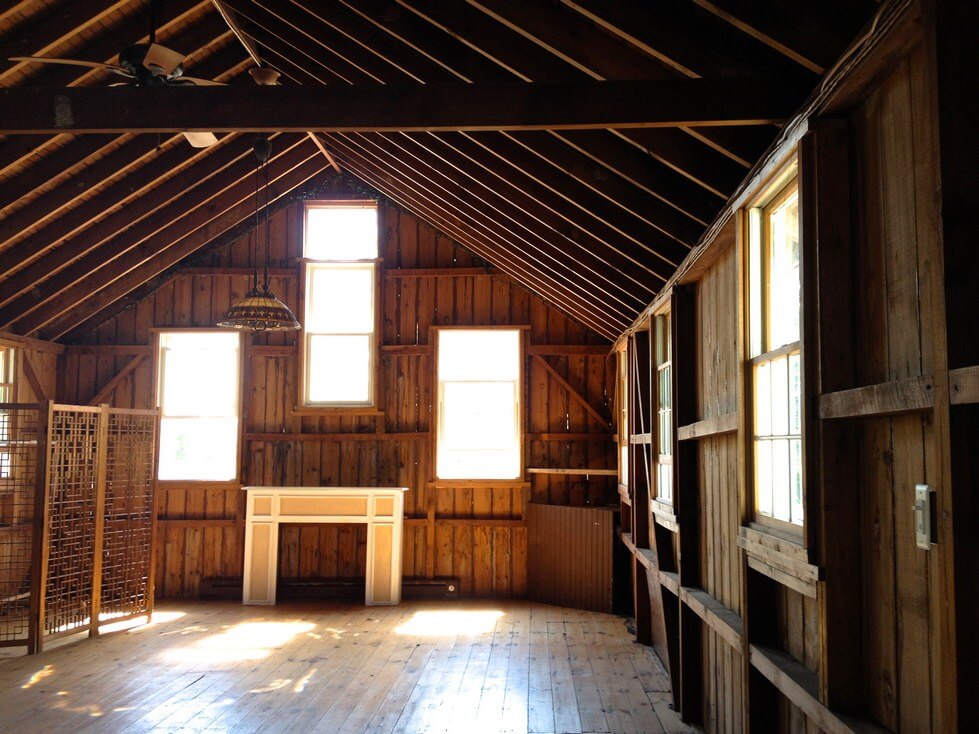 After leaving the farm, we headed into New Hope. Even though it was Easter Sunday, lots of people were out.
We walked up and down the streets, passing the Bucks County Playhouse (love how it's housed in a towering barn!)…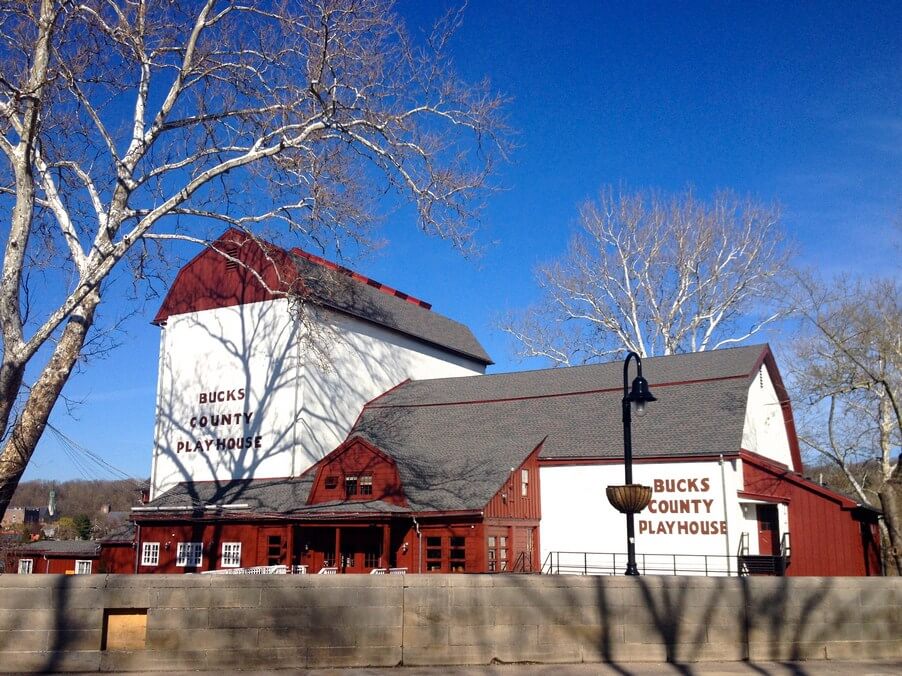 …and checked out shops, like the Soap Opera Company.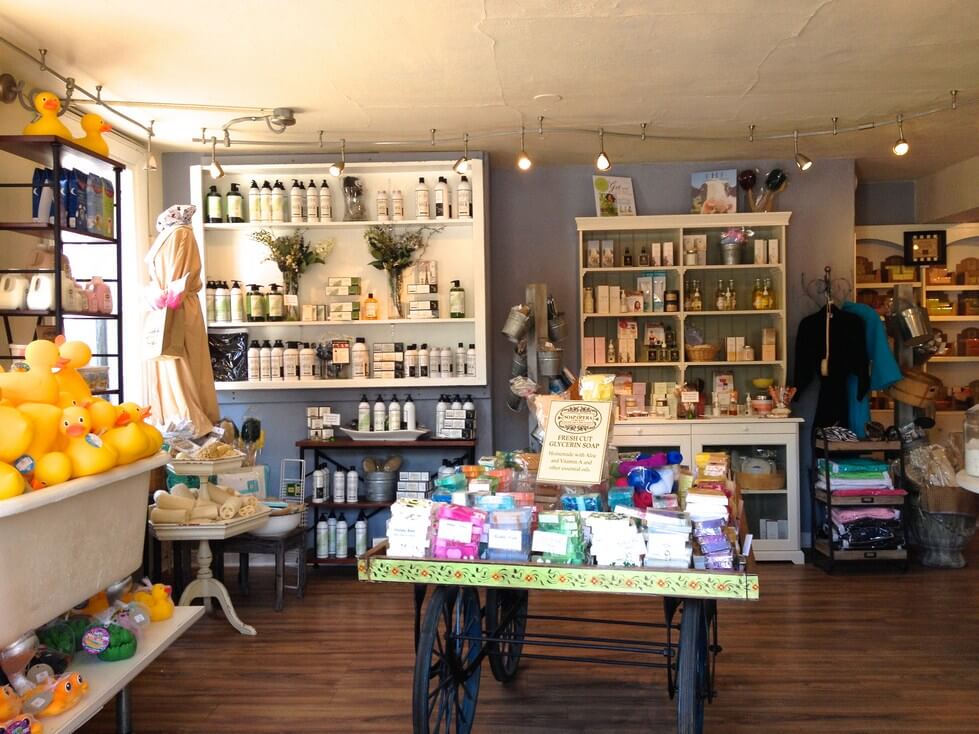 After a while, we got hungry.
The Creole menu at Marsha Brown looked good, and the restaurant is in a converted church. But they wouldn't let us in without a reservation, since it was a holiday. At Nikolas, they were only serving dinner, even though it was 2 p.m.
Evan and I finally decided to eat at Hearth, and ended up happy with the decision. The restaurant was quiet, and we got a nice table in a sunny spot upstairs. We shared french onion and porter rarebit on pumpernickel toast, polenta and a veggie pot pie.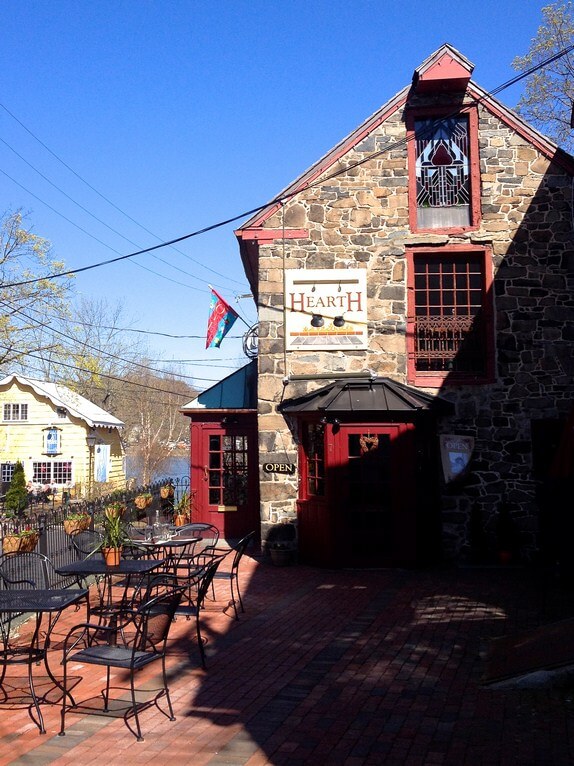 Despite feeling full afterward, we still stopped for ice cream (topped with chocolate-covered waffle bits!) at Nina's Waffle's…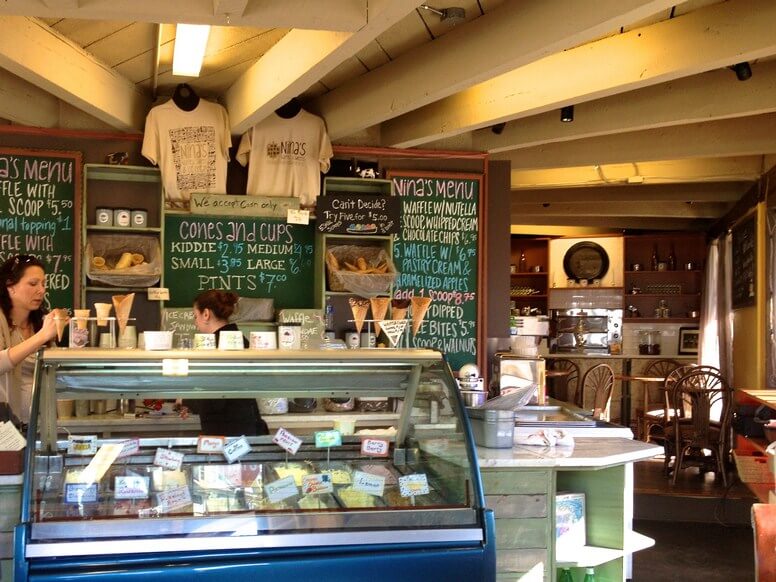 …and then walked around someВ more, just enjoying the warm weather before heading back to the city.