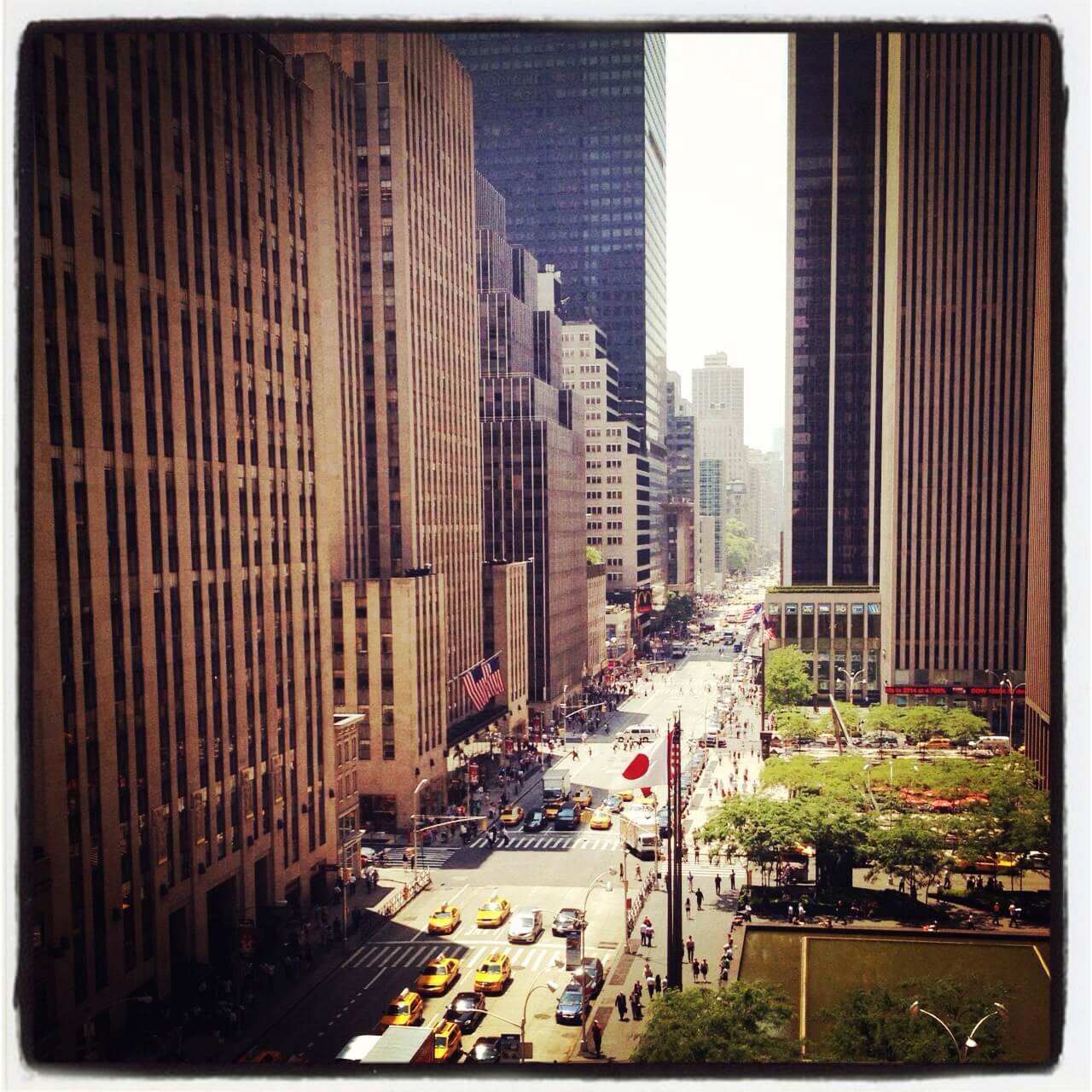 NewYork-now, a website I came across via Gothamist ,В is both cool and nauseating. As in, it literally gave me motion sickness.
Using geotags, the site displays InstagramВ photos that New Yorkers take in real-time. There are snapshots of iconic places (the Brooklyn Bridge, the Statue of Liberty) interspersed with local landmarks (the big pig outside Rudy's in Hell's Kitchen), lots of food shots, funny signs, self-portraits and more.
I love how the siteВ provides a minute-by-minute look at what people find worth documenting in this city. But something about the way the photos appear made me a little dizzy.
Check it out here–but maybe take a Dramamine first!
(Photo above by me–I actually couldn't save a large enough image from the site!)