A few weekends ago, Evan and I escaped NYC to celebrate his birthday.
He asked that I plan the whole trip and make it a surprise—which made it both easier and harder for me!
I decided that since we weren't taking time off from work, I wanted to keep travel time to under two hours. And I know that Evan loves being in the country, so I focused on places with a farm-like vibe.
I spent weeks down the trip research rabbit hole as I decided for, then against numerous places: a farm b&b that my parents recommended—but seemed too much like other trips Evan and I had taken. A North Fork b&b on a vineyard—that ended up being booked the weekend we wanted to go away. A Woodstock b&b that I reserved, then cancelled when we changed our trip weekend. A number of awesome–looking places that I loved, but seemed more my style than his.
After weeks of searching, I finally stumbled upon an Airbnb listing that immediately said: "Evan!!!"
It was for a small, Ulster County cottage on what was once a farm. It looked bright and airy with plank wood floors and doors. And it was less than two hours from the city.
I booked it right away.
Evan and I drove up on a Friday after work. The cottage's owner, Reinhold, met us upon our arrival.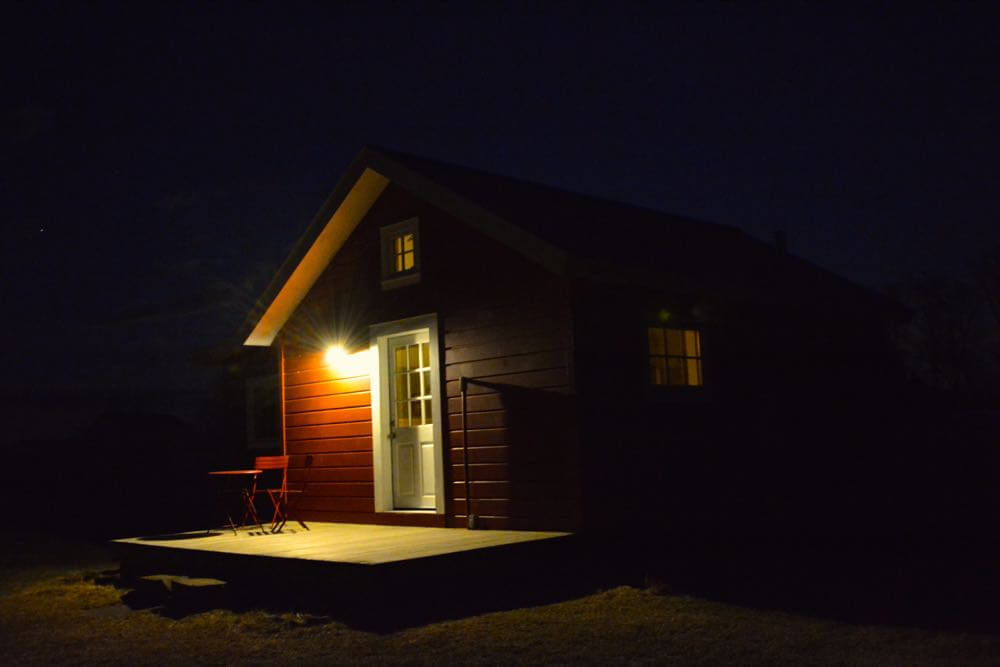 It turns out that he and his wife Lisette, an architect, fashioned the cottage out of a chicken coop.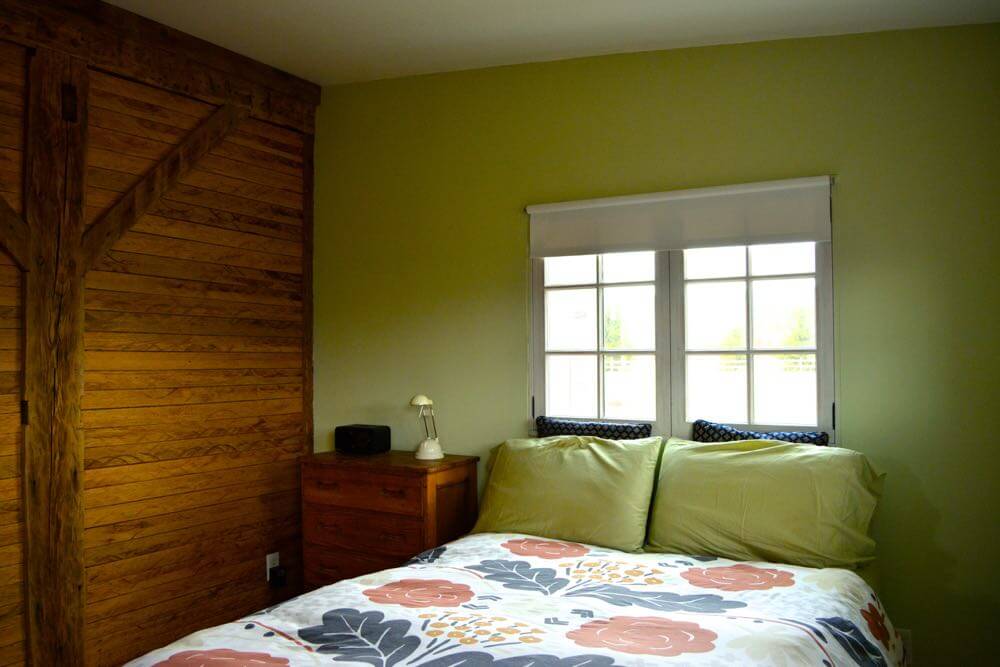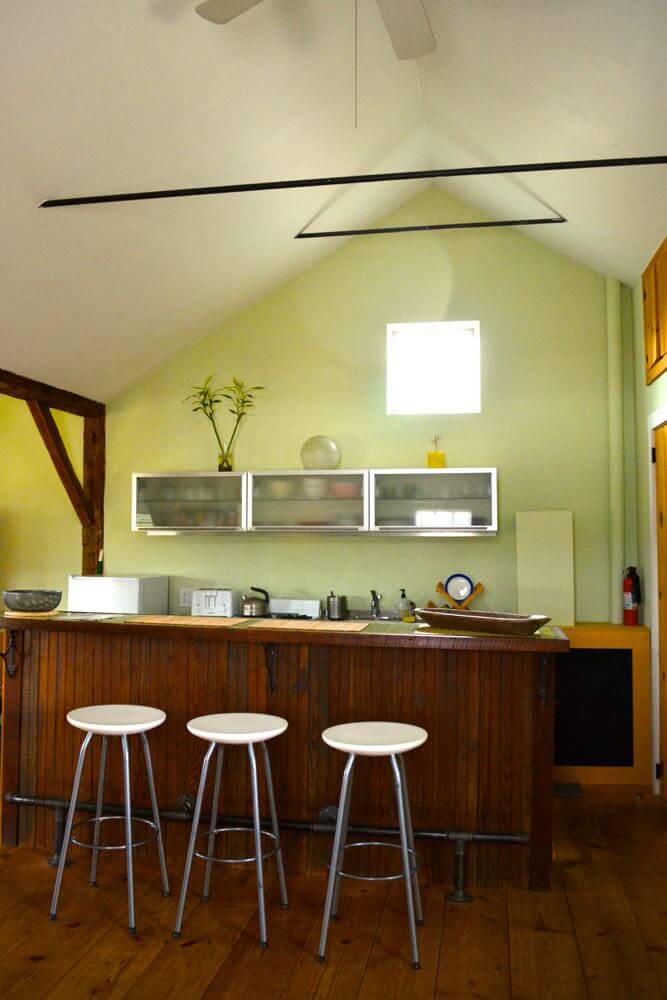 The couple splits their time between there and NYC.
I could certainly see why—we loved being there.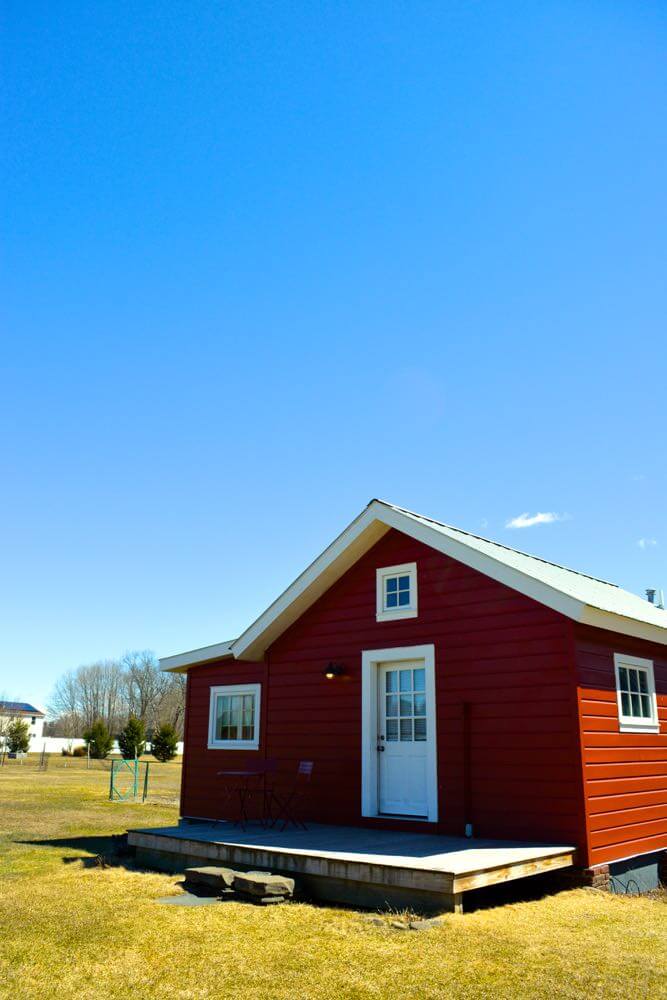 The setting was so quiet and peaceful.
We loved the two barns that sit on the property.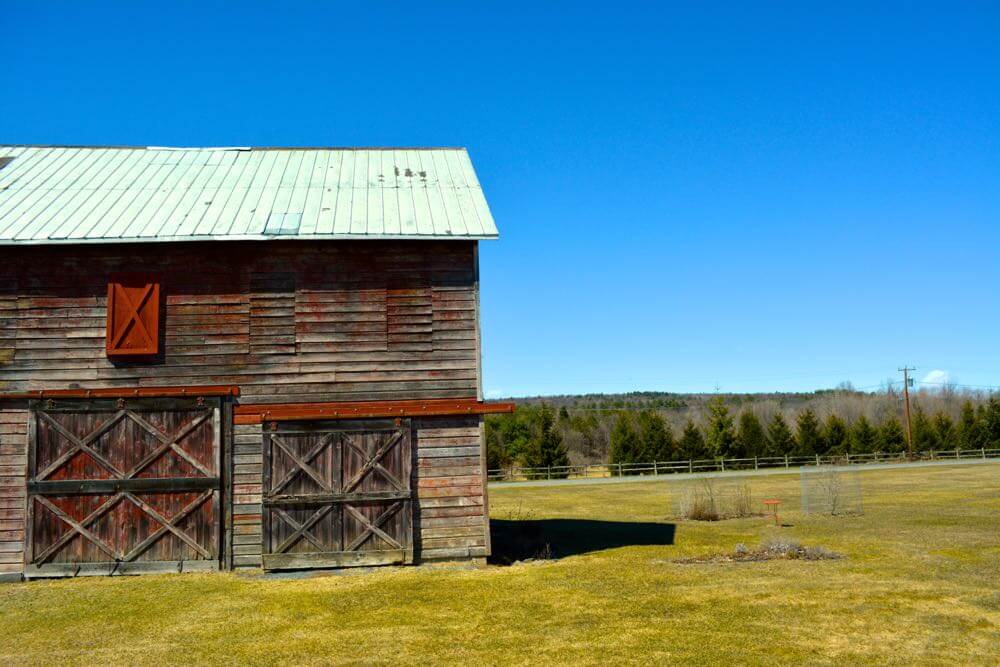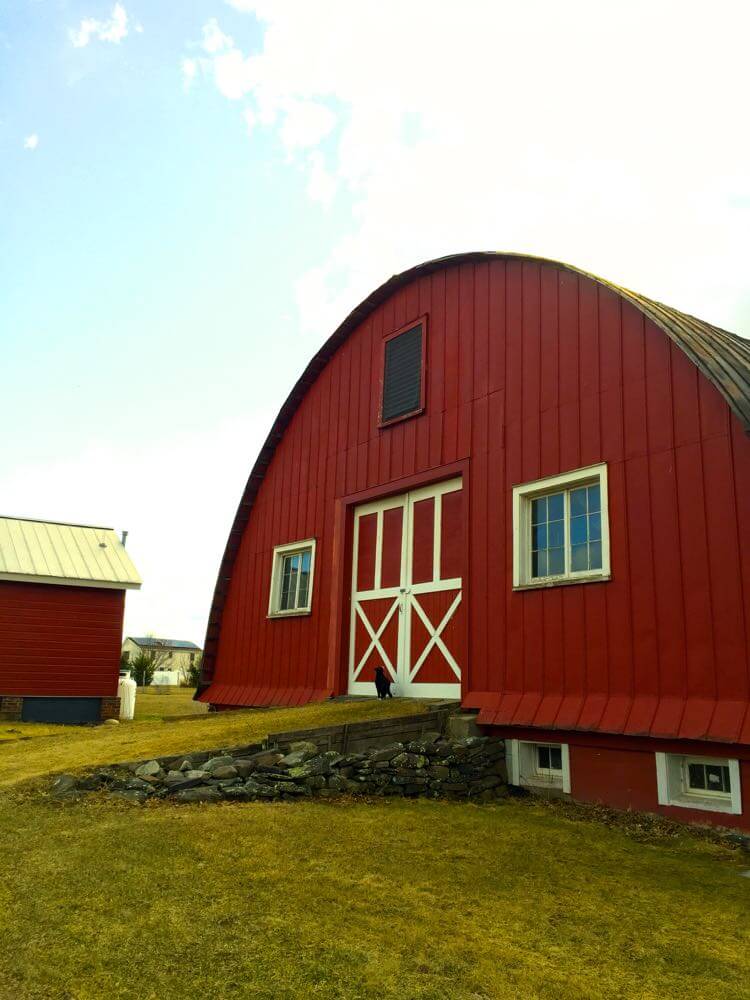 Evan made friends with Batman, Lisette and Reinhold's cat.
It turns out that he also splits his time between the city and country!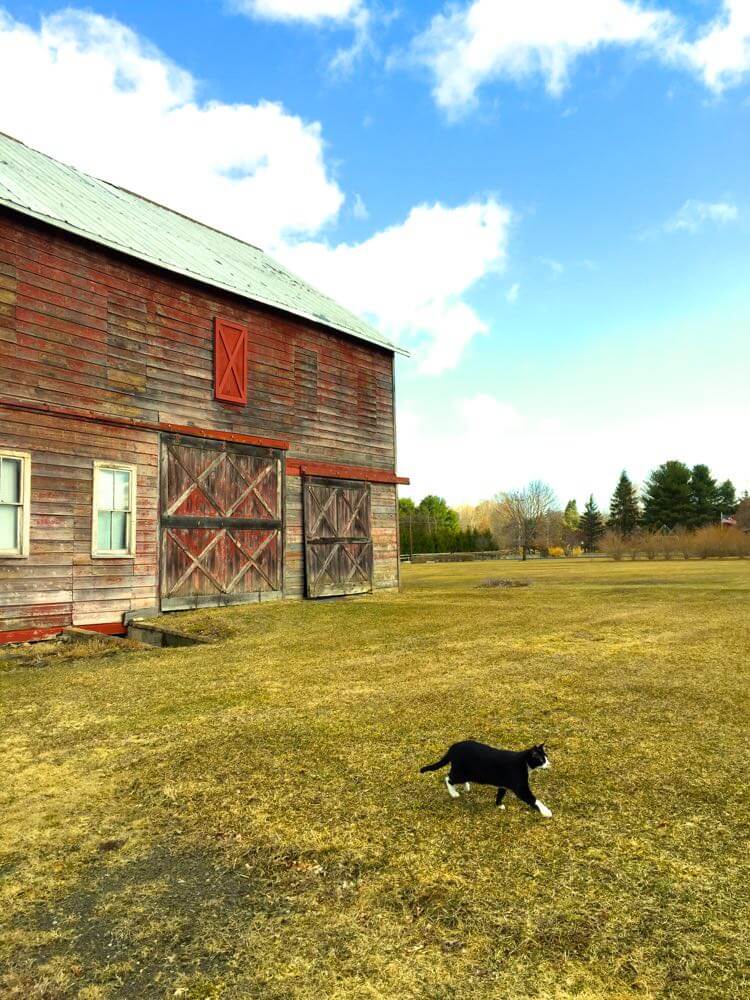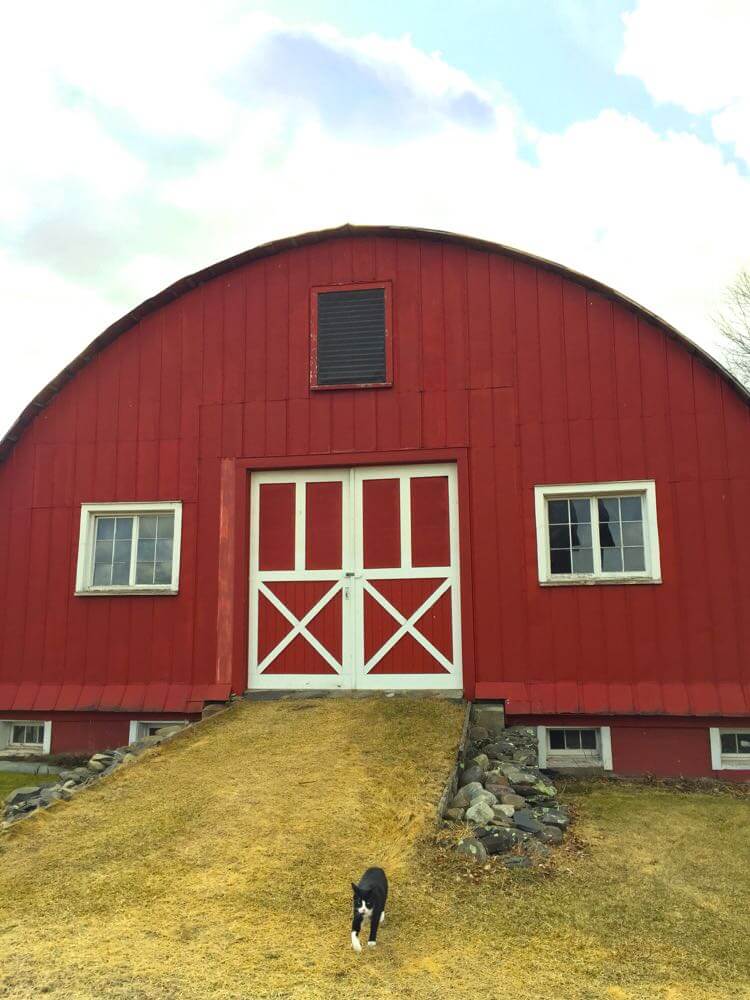 The location couldn't have been better. The cottage is in Stone Ridge, a small town that's near other cute, small towns, like Kingston, New Paltz, Accord, High Falls and Rosendale.
In each town, we met other NYC expats, or people who share their time between there and the city.
I have to say: I now want to be one of them!
Some highlights:
Evan and I had dinner at Boitson's on Friday night. A Williamsburg expat runs the hopping restaurant/bar, and it's one of the few places that served dinner after 10. We were happy with this as our first meal of the trip—we especially liked the cocktails, deviled eggs and bacon-wrapped dates stuffed with blue cheese.
The next morning, we drove to the Village Tea Room, in New Paltz. Like many restaurants in the area, they source most ingredients locally.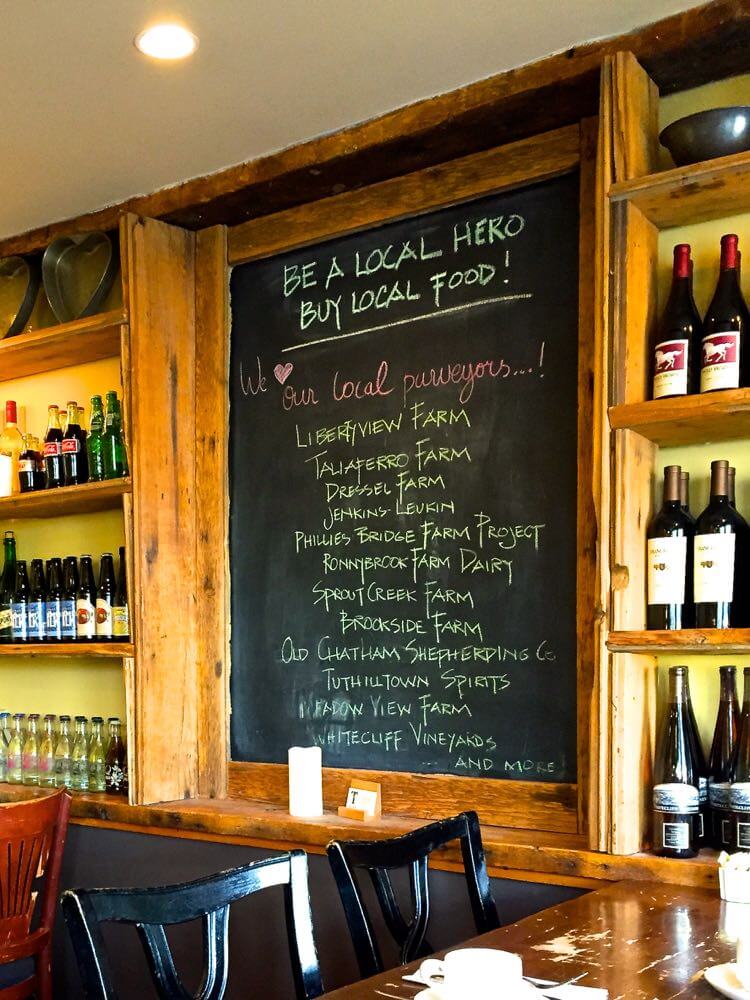 We enjoyed their corn pudding and the madeleines we took on the road.
On the way back, we passed through Stone Ridge, and a big barn with a yard full of antiques caught our eye. We stopped to browse. It turned out to be Field and Barn, an antiques expo, that had even more gorgeous, rustic finds inside.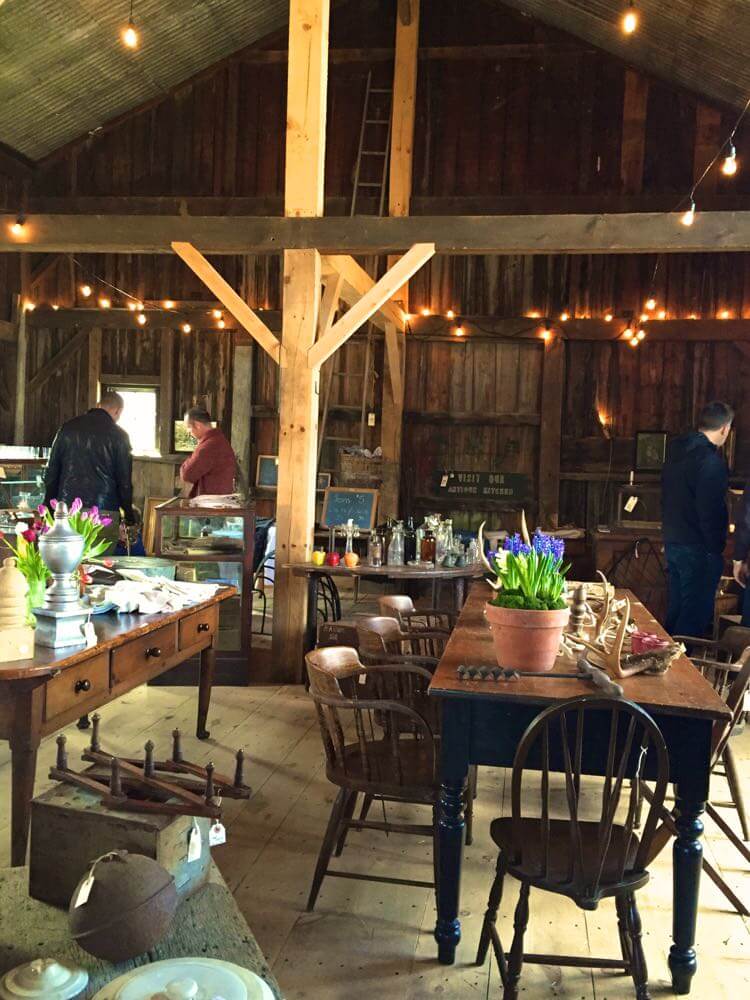 We also went into Fred, a boutique with beautiful new and vintage furnishings. While Evan and I didn't realize it, we were shopping alongside Daniel Craig and Rachael Weisz, who made a purchase.
In an effort to train for our upcoming road race, Evan and I attempted to run in Minnewaska State Park. Let's just say, it did not go well. Ice and snow covered so much of the trails that we really couldn't run.
The lake was pretty, though!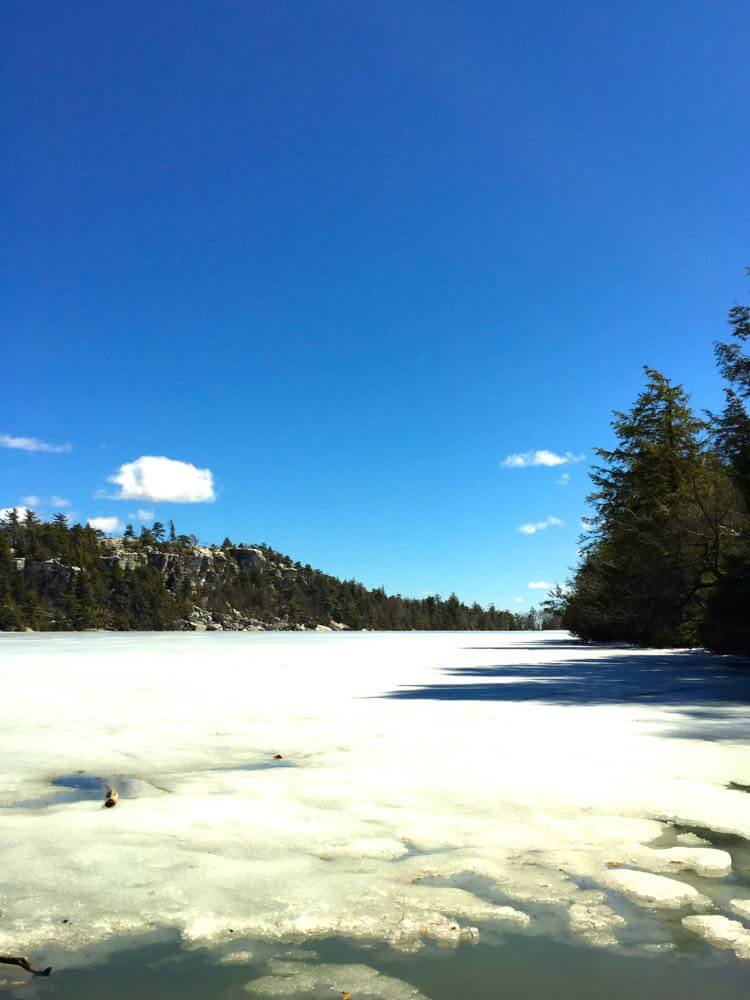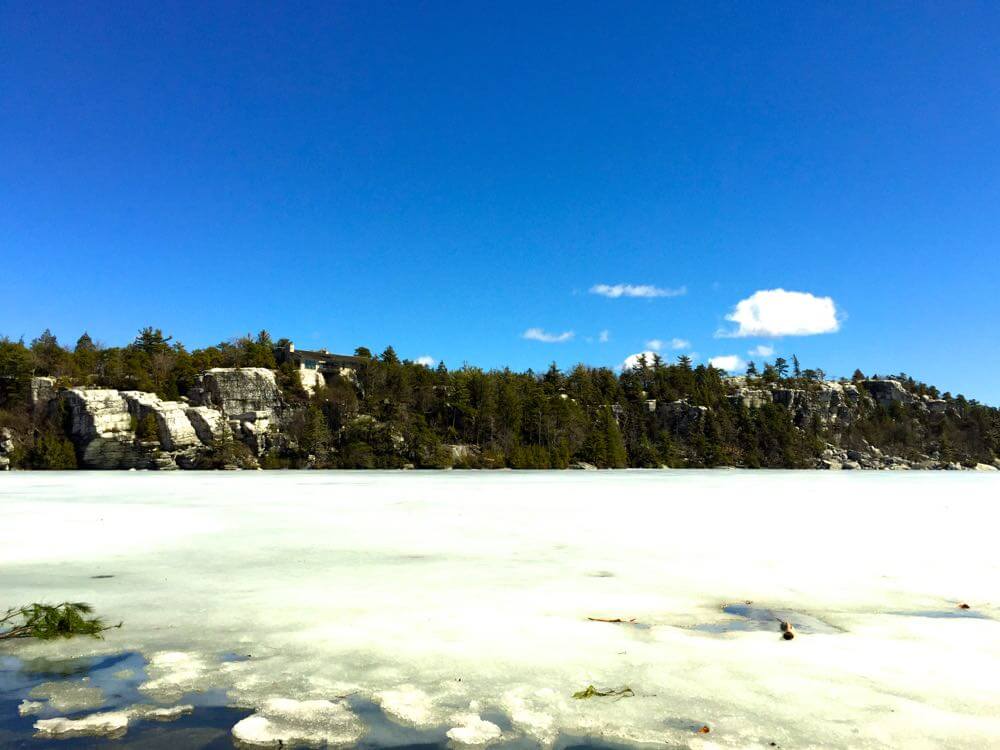 Afterwards, we had awesome lunch of bratwurst, sauerbraten and beer at Gunk Haus…
…and later on, a fabulous dinner at A Tavola, an Italian restaurant in New Paltz. That was our favorite meal of the trip. Our upstairs table was quiet and romantic and we loved everything we ordered: pappardelle bolognese, and an outstanding fish special in a tomato lobster sauce. (At one point, Evan turned to me and said it was the best fish he'd ever eaten. I wholeheartedly agreed!)
The next day, we went to the spa at Mohonk Mountain House. We'd both had so much going on, lately, that I thought we could use some pampering.
The hotel, itself, is insane—we drove nearly two miles down its "driveway" before reaching it. The building is ultra-dramatic—it doesn't seem like such an old world, castle-looking place would exist there.
The spa, however, was perfectly low-key and tranquil. Evan and I got a much-needed couples massage—that was among the best I've had—and relaxed in the whirlpool before heading back to the city.