This afternoon, I came across the coolest cards:В San Francisco print maker Niki Baker illustrates song lyrics, carves them onto rubber stamps and emblazons them onto paper.
I love the cards depicting Cat PowerPhil Phillip*'s "Sea of Love" В and The Velvet Underground's "I'll Be Your Mirror." В (It doesn't hurt that I'm big fans of both of those songs!)
But my favorite design is of Billie Holiday's "I'll Be Seeing You." The outside of the card says, "I'll be looking at the moon" and the inside says, "but I'll be seeing you." SoВ forlornВ and sweet!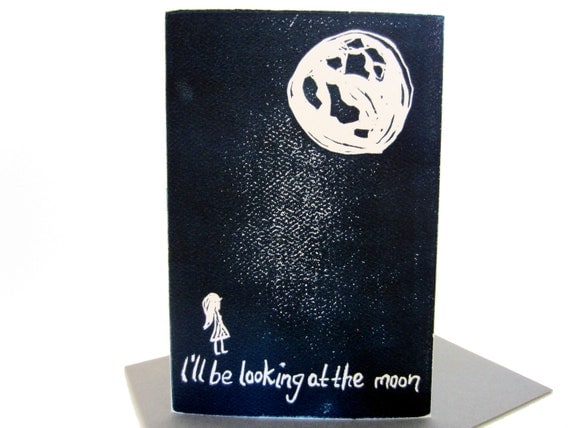 P.S.
(Image via Foreign Spell's Etsy shop; found via Scoutmob)