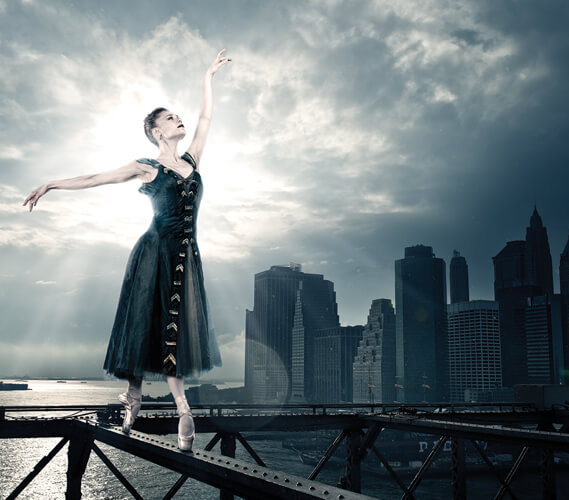 I've been lucky to see three New York City Ballet performances this year (so far!), and in each, I've had the pleasure of watching Sara Mearns. The City Ballet principal is one of my favorites. Of course, she has the flawless technique that's expected at her level. But Mearns has such a commanding presence that it's hard to watch anyone else when she's onstage. You can feel the passion and intensity she brings to each role.
That's why I couldn't help but smile when I read how she candidly described her relationship with ballet, in this NY Times article:
Not many people know what it feels like to be so in love with something—more than yourself, or more than anybody else. It's very scary at times, but it's just what it is. Sometimes I don't even know why I'm so passionate about what I do…I really don't. It's kind of scary.
As a dancer (though obviously nowhere near her level!), I find her words so relatable. But I think they hold true, whether or not ballet is your passion. It is frightening to see what passion motivates us to do. But it's also astounding to see what it can drive you to accomplish.
(Photo via undefined magazine)