Speaking of ballet, how striking is this photo?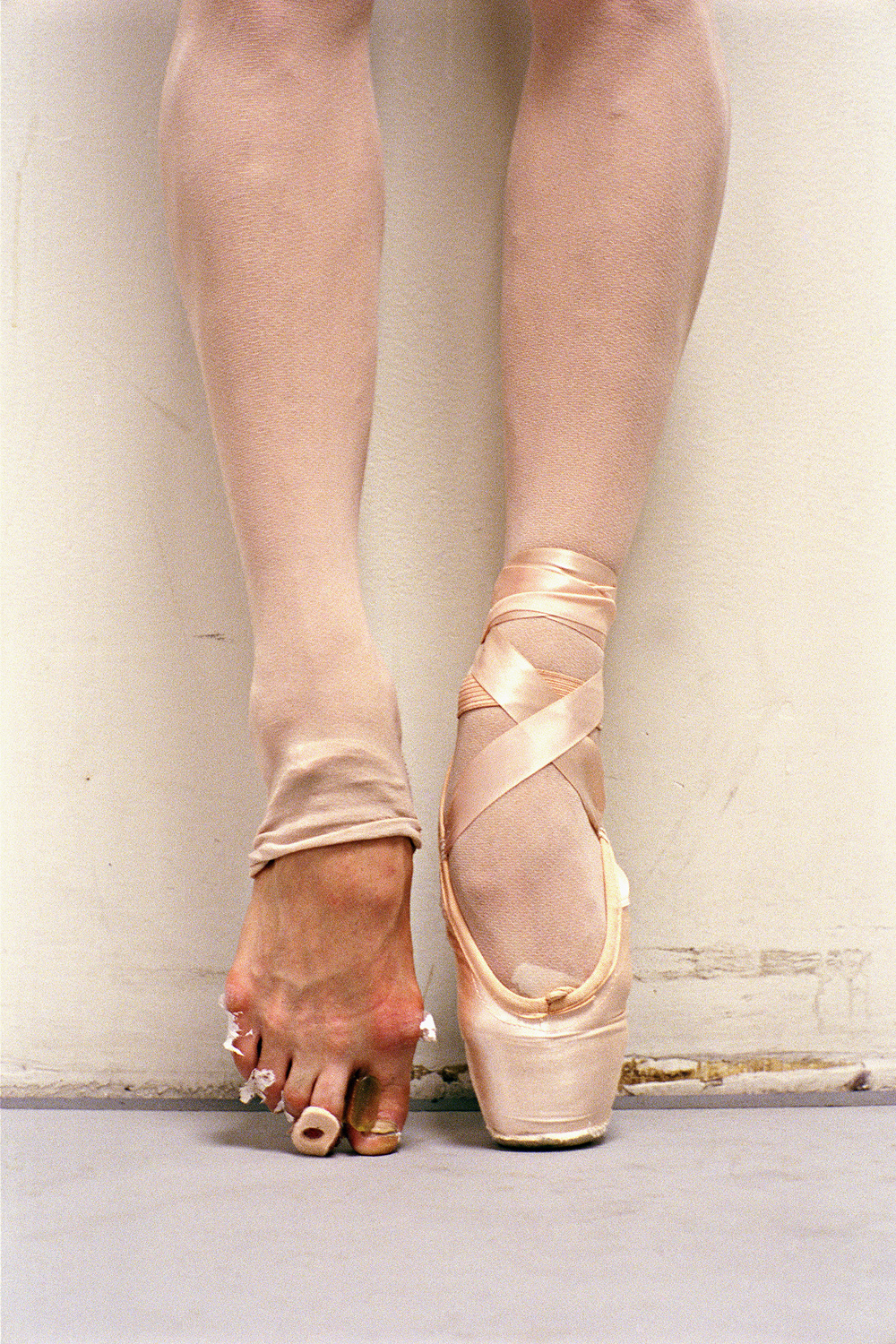 I came across it in this week's NY Magazine and immediately had to stop and read the related item.
The image is part of Ballet, a new book and exhibit by photographer Henry Leutwyler. He spent last winter with New York City Ballet, capturing intimate moments with the dancers, both on and off-stage.
Here's what Leutwyler says about the photo:
If I had to title the picture, I would call itВ Reality and Dreams.В The footВ en pointeВ is what every little girl dreams of. The other is the hard, hard work, and the reality.
So true—and I love how this simple shot depicts that perfectly. I only started pointe recently, as an adult, and was shocked at how difficult and scary it is—and I have pretty decent technique! The fact that professional dancers work through that pain and fear and make every move look effortless, weightless and graceful is truly amazing. When you're watching a performance, it's easy to forget all they went through to achieve that ability.
More of Leutwyler's gorgeousВ Ballet photos are on NYMag.com and the Foley Gallery's site; his exhibit runs through January 6. (I'm definitely going to check it out!)
Have you studied pointe, as well? What was your experience like?
(Photo by Henry Leutwyler via NYMag)