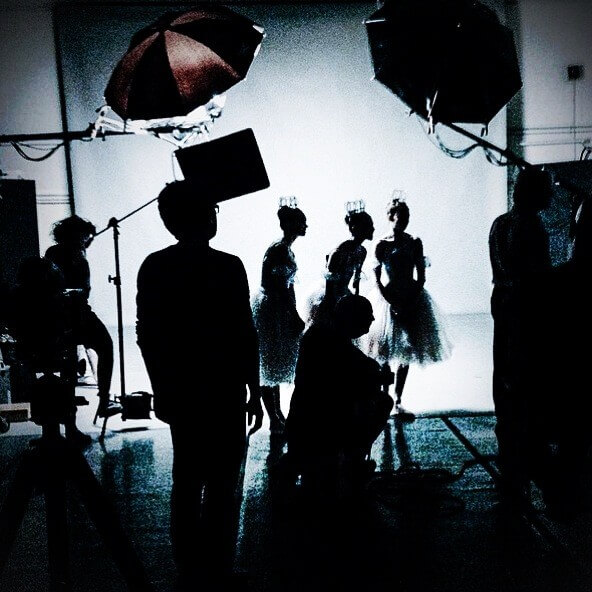 Happy Friday! I am so ready for a relaxing weekend, but also for someВ very-NYC plans I have.
It's spring ballet season, here, which is always exciting for us dancegoers. Both City Ballet and ABT are at Lincoln Center—and during the next few weeks, I'll be attending several performances from both companies. Tomorrow evening, I'm seeing City Ballet's "All Robbins" program, featuring Glass Pieces, Opus 19/The Dreamer and The Concert. They're all well-known Jerome Robbins pieces from the NYCB rep, but I'll be viewing them for the first time.
On Sunday, Evan and I are headed to Smorgasburg (nom nom!) and then possibly to the Ai Weiwei exhibit at the Brooklyn Museum.
Hope you have a wonderful weekend, as well! Until next week, here areВ some of my favorite finds from around the web:
The photo above, to begin with! Henry Leutwyler takes the most awesome NYCB pis. (Remember this one?) This image is from a recent Vanity Fair shoot.
And while we're back on NYCB—love this essay about a dad and his daughter learning to love ballet together, from seeing the company.
The NYC Dance Parade is tomorrow!
I'm (once again) thinking of Chile for my fall trip, so I really enjoyed this piece: One Santiago-based chef is shaking up the country's cuisine by focusing on locally foraged ingredients.
This too-funny sign outside a cheese shop.
A 1920s NYC street photo—featuring cats!
(Image via Henry Leutwyler)