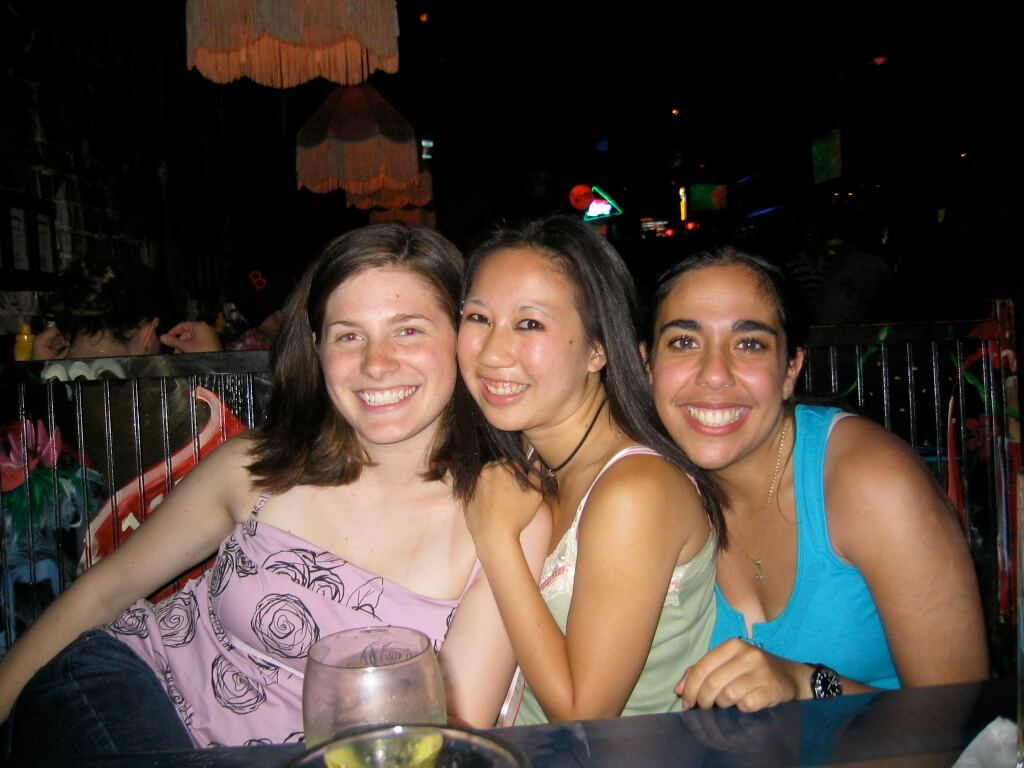 Happy Friday!В I'm especially excited because I'm getting out of town with Karen and Reen. For ages, we've been talking about having a girls' weekend–and now we're finally doing it. (We've probably been saying that since the photo above was taken…back in 2004 after we graduated from college.)
I'm looking forward to lots of great food (and drinks–it's gonna be Cinco de Mayo/Derby Day, after all), but mostly, for the time together.
Have a good one, too!
(P.S.: A hilarious link to start the weekend–though it's all stuff I try not to think about when I'm not at work!)