You know how much I love the beach.
And you know how much I love shelves that facilitate free book-sharing.
So it's no surprise that I love this: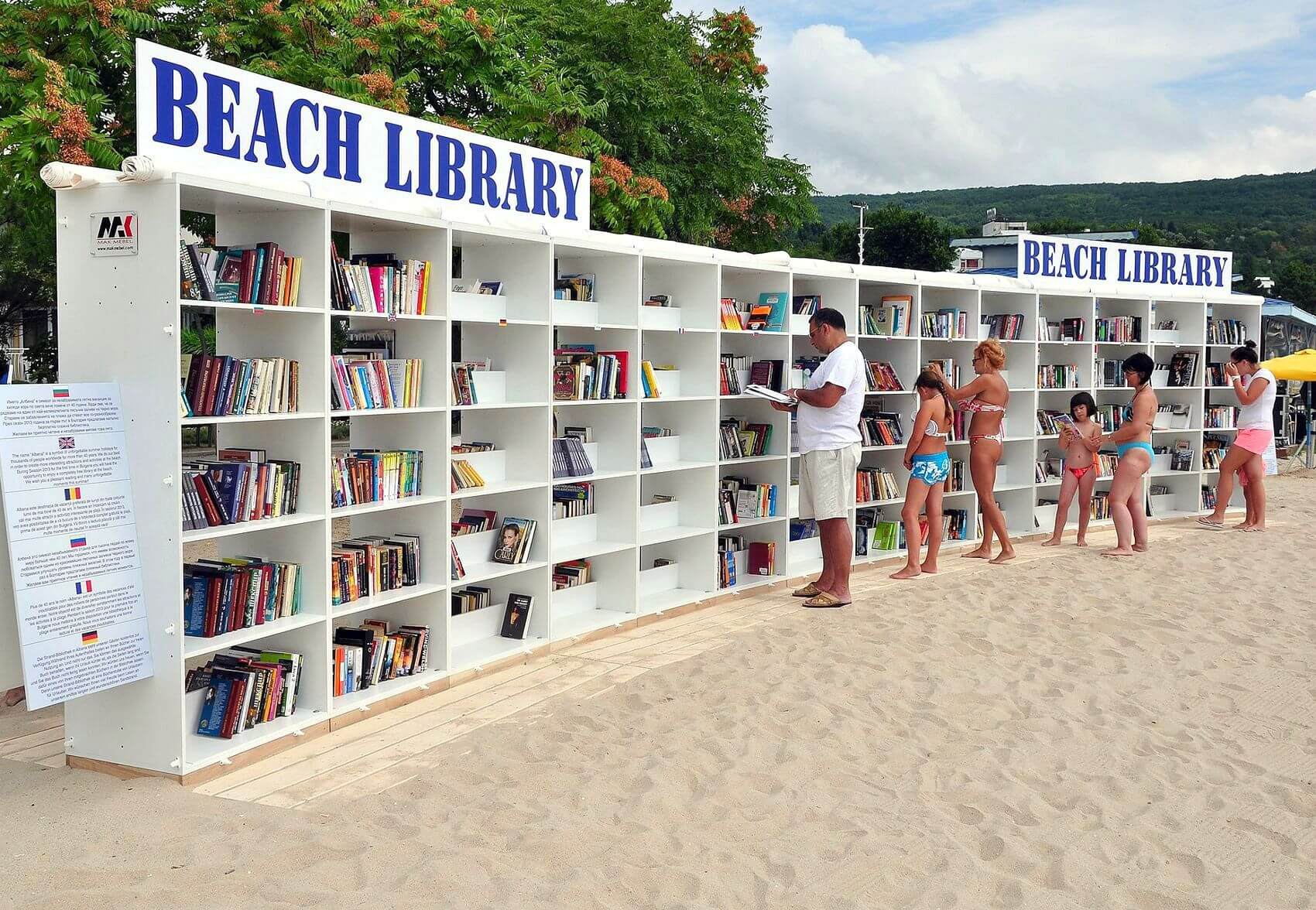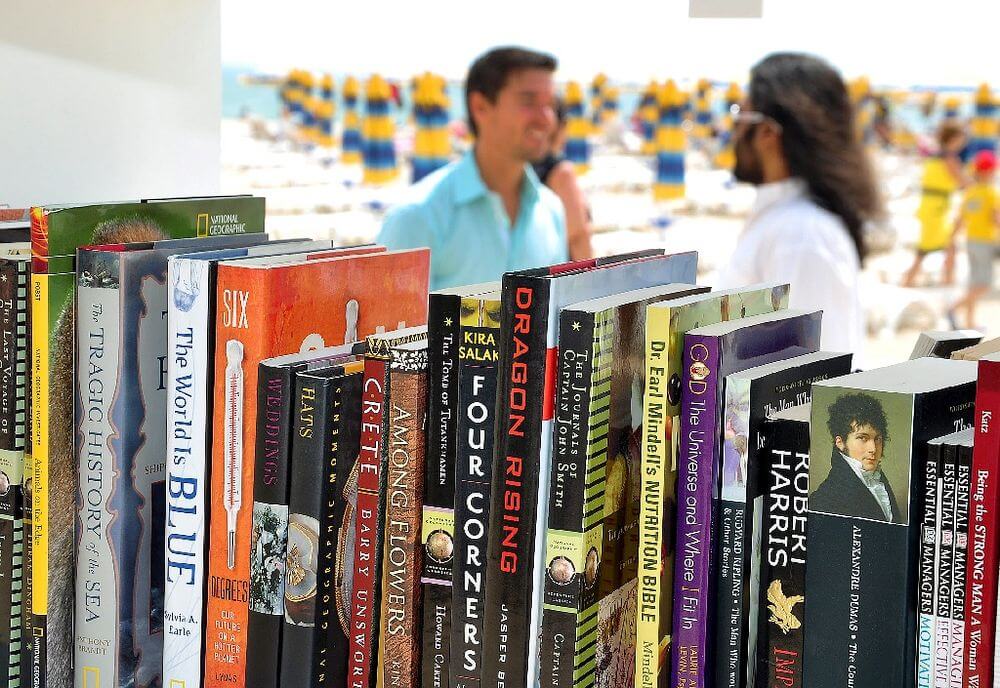 The Beach Library is located in front of Hotel Kaliakra in Albena, Bulgaria, a resort area on the Black Sea. It has more than 6,000 books in 15 languages. German architect Herman Kompernas designed it so visitors could easily share and enjoy books while on vacation. A nice touch: the shelves are weather-proof.
Now that's my kind of beach. Can I go there, now?
(Image via Goodreads)