This is genius.
When Tiffany Burnette was researching women who travel solo, for her master's project, sheВ stumbled upon one voyager's gripe: Having to pull out a map to navigate the NYC subway—thus clearly branding herself a tourist. Inspired, Tiffany came up with a simple and stylish solution: subway maps embossed on cuff bracelets. While wearing them, female travelers can navigate a transit system with a discreet glance at the wrist.
So far, her company, designhype, has cuffs for NYC…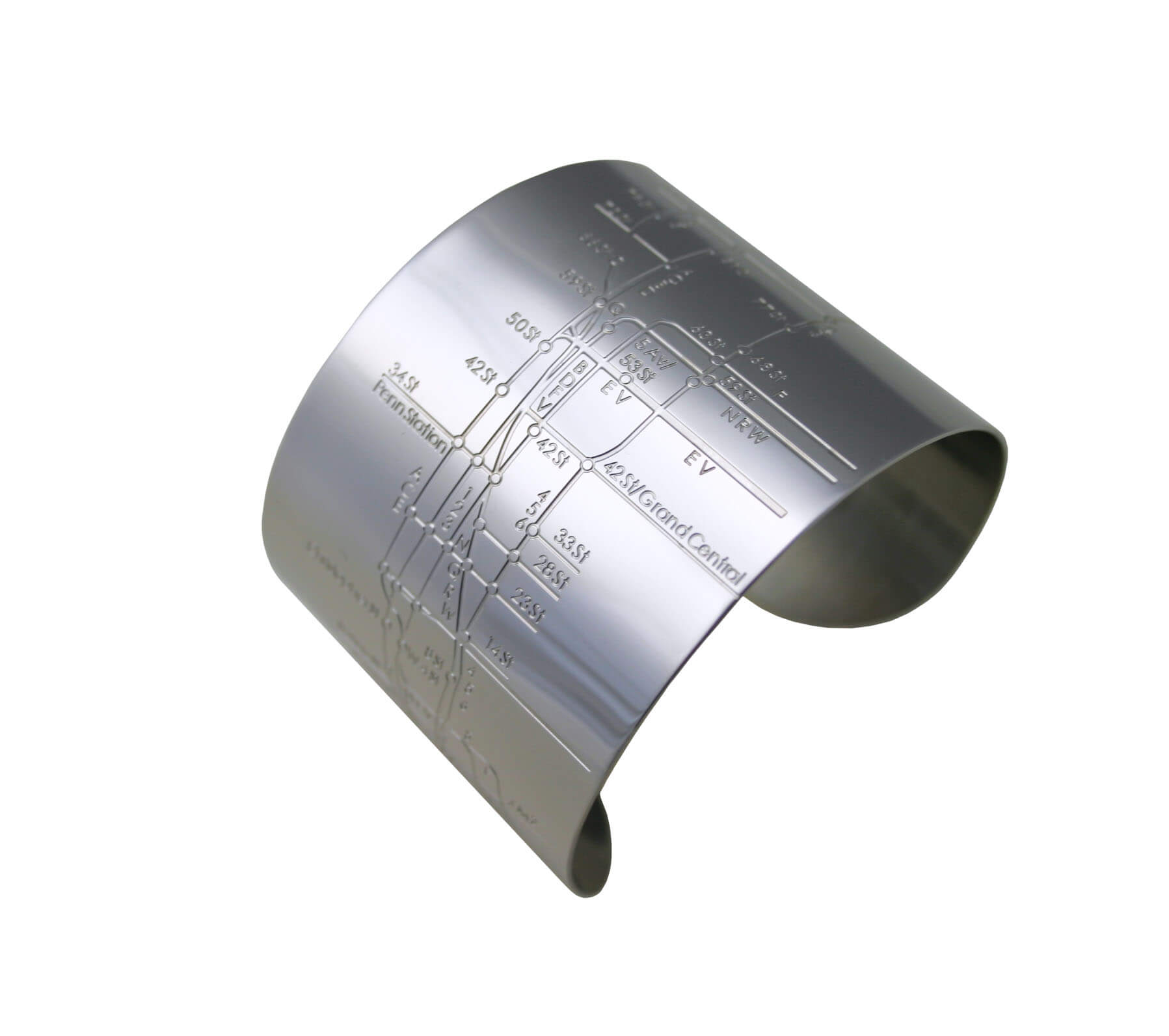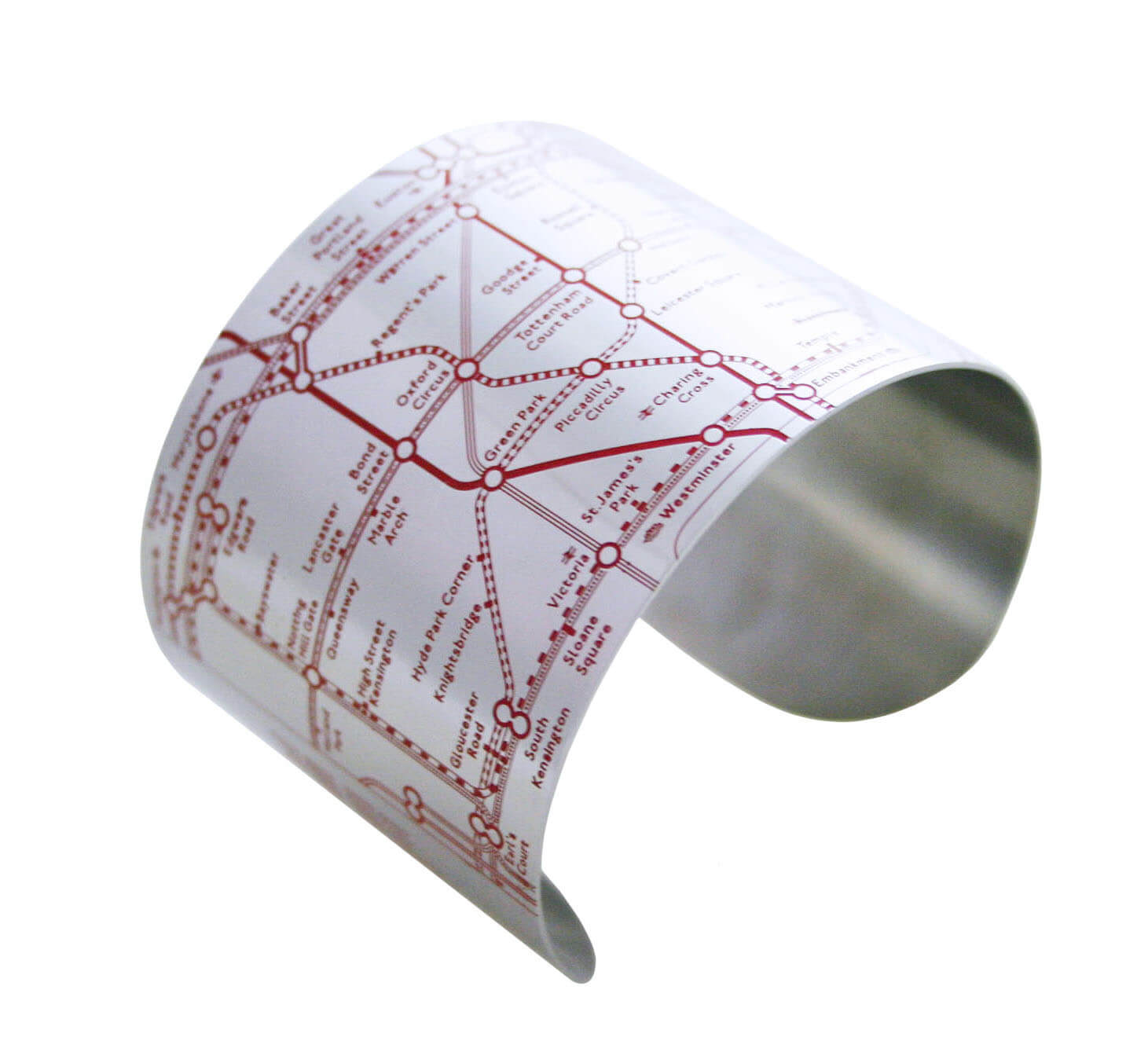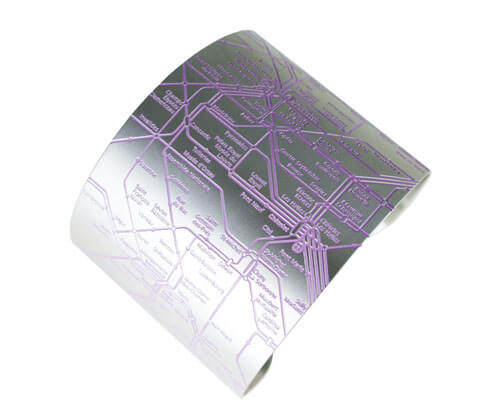 …as well as Milan, Berlin, Chicago and Brooklyn.
As a woman who's often traveled solo, I can attest to how many times I could have used these! One safety measure I always take when traveling alone is to look like I know where I'm going. And nothing blows your cover more than when you have to study a subway map, whip out a guidebook or consult your smartphone—if you're in a place where you even get service. These cuffs could have helped me out in several cities.
Plus, I love how the bracelets are very understated, so you wouldn't be flashing around expensive-looking jewelry. I actually just want the NYC one to wear every day!
Here's to hoping city map cuffs will be designhype's next project!
(Photos via designhype; found via Scoutmob)
P.S. — I had an amazing time onВ EleutheraВ and I'm looking forward to posting about it, in a few days!