This looks super-cool.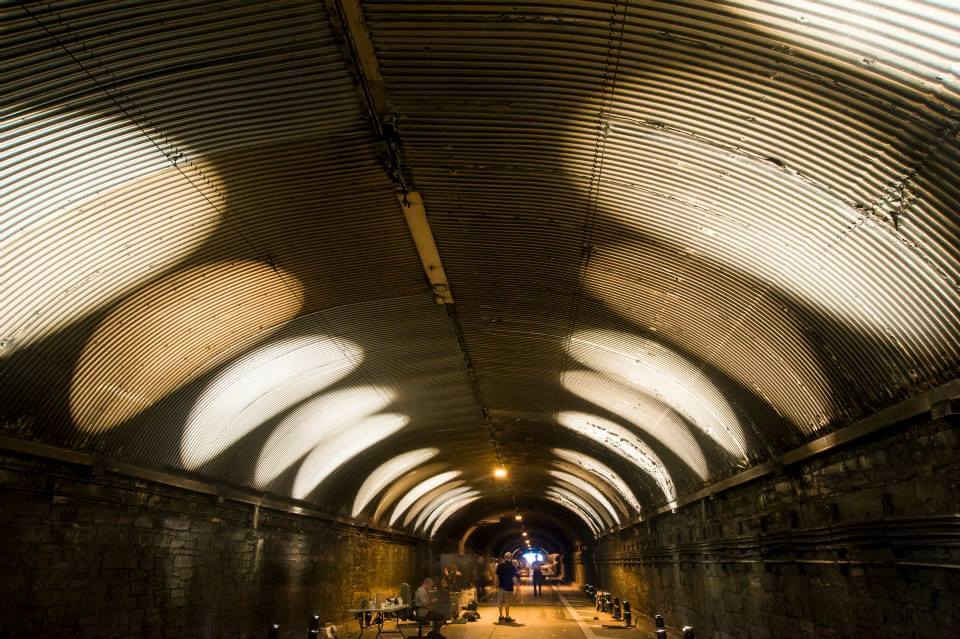 "Voice Tunnel" is the signature art installation at this year's Summer Streets. (Three Saturdays when nearly seven miles of NYC streets are closed to cars, and open to pedestrians and bikers.)
Mexican-Canadian artist Rafael Lozano-Hemmer lined the Park Avenue Tunnel,В which runs from 33rd to 42nd Street, with 300 theatrical spotlights and 150 speakers. Pedestrians who pass through can speak into an intercom that records and loops their voices—and affects the brightness of the lights. The result will be constantly changing light and sound patterns.
I appreciate how understated the installation seems—how it utilizes the space but doesn't completely take it over. Because for me, one of the coolest parts of experiencing it would just be walking through the tunnel.
Turns out, that was one of Lozano-Hemmer's goals. As he puts it, in the video below:
I wanted to do something that would not be a big intervention because the tunnel, itself, is quite pretty—the beautiful sort of rock shapes, the metal cladding. You feel special just walking into it.
Will definitely have to check it out.
(Photo by Julie Hau via Summer Streets' Facebook page; video by NYC DOT via Transportation Nation's Tumblr. Summer Streets are August 3, 10 and 17.)