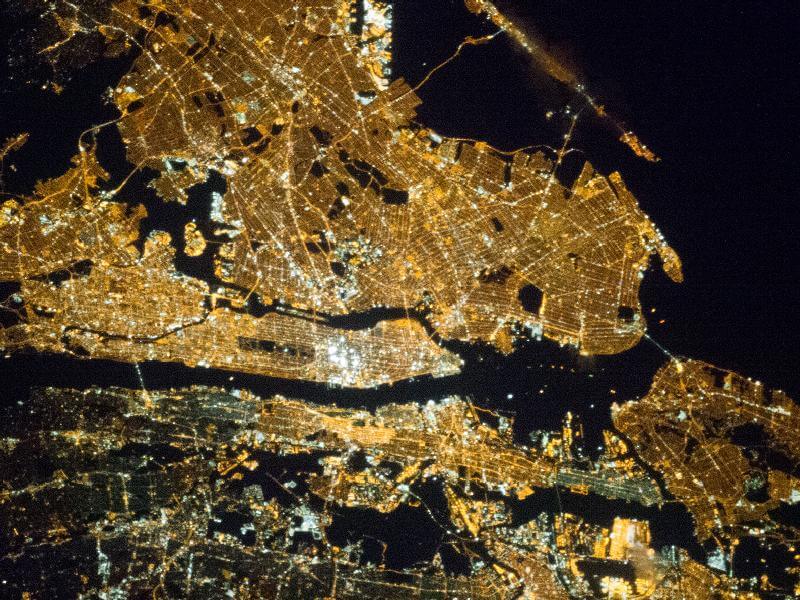 I am so glad the weekend is here! My next few days are pretty full, but luckily, there are lots of nice, relaxing elements involved. My mom, sister and I are getting massages that we all got each other for Christmas and birthdays, and we have a family brunch planned for tomorrow. And I'll be running at some point—our race is a few weeks away and I've only squeezed in four runs, so far! But I'm not worried. 😉
This week seemed to be chock full of awesome NYC photos. A few days ago I stumbled upon the one above. An Expedition 35 crew member aboard the Earth-orbiting International Space Station shot it on March 23; NASA recently posted it on its site. It's truly amazing how clearly the gridded streets are lit up. And I love how easily you can spot Central Park and the riot of lights that is Times Square.
Have a wonderful weekend!
(Photo by NASA)