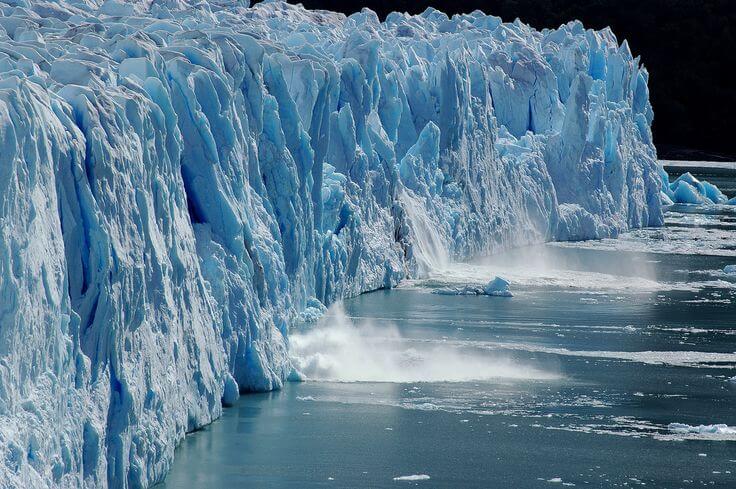 For the past month, I was fixated on going to Patagonia. Whether they wanted to or not, anyone I spoke to during that time had to suffer through hearing heard my plan:
LAN was having a fall fare sale, so I was going to fly into Santiago and spend one day exploring the city. Then, I'd fly to Punta Arenas in time to meet up with a group that would be hiking the Torres del Paine "W" Trek for five days; there, I'd see the picturesque Valle France, the massive Grey Glacier and the iconic, granite towers that give the park its name. (And since I was planning to go in October, the park's shoulder season, the tour was 30% off.) After that, I'd fly back to Santiago and spend three days bumming around the coastal towns of Valparaiso and Vina del Mar. Then, I'd take a red eye back to NYC and show up for work that morning.
Pretty sweet, right? So what made me change my mind?
The night before the LAN fare sale ended, I mapped out my trip: how much it would cost me, how much time I'd have at each place. Even with the discounted airfare, trek and staying at inexpensive hotels and hostels, the trip would cost about $3,000—more than what I was hoping to spend. But that wasn't the dealbreaker. It came down to how I really wanted to experience Patagonia.
In an ideal world, I'd spend a month…or two…or three…traveling Chile from top to bottom.В Unless I quit my job (insanely unlikely, at this point), that's not happening. So next best case scenario would be having a little over two weeks to explore southern Chile and Argentina—not just Torres del Paine, but also El Calafate,В Los Glaciares National ParkВ and the Perito Moreno glacier;В Ushuaia and Tierra del Fuego; the lake district to the north, and more.
I may not have enough vacation time for that next year, or even the year after, but I think it's worth waiting for.
In the meantime, I will be more than consoled with my time in Buenos Aires and the many other shorter, but just as amazing trips I plan to take in the near future.
(In case you're wondering, I actually chose BA solely because it was another option on that LAN fare sale. I figured going to Santiago would remind me of what I wasn't able to do this time around, but a BA trip wouldn't have any of that baggage! And now that it's booked, I can't wait to go.)
(Perito Moreno photo byВ Jordi Oller MaciaВ via 500px's Pinterest)