One other place in Recoleta that I loved was El Ateneo bookstore.
It's located on Avienda Santa Fe, a busy commercial street that runs through Buenos Aires. From the outside, El Ateneo looks like any other storefront.
But once you enter—well, it's clear that it's not your average bookstore!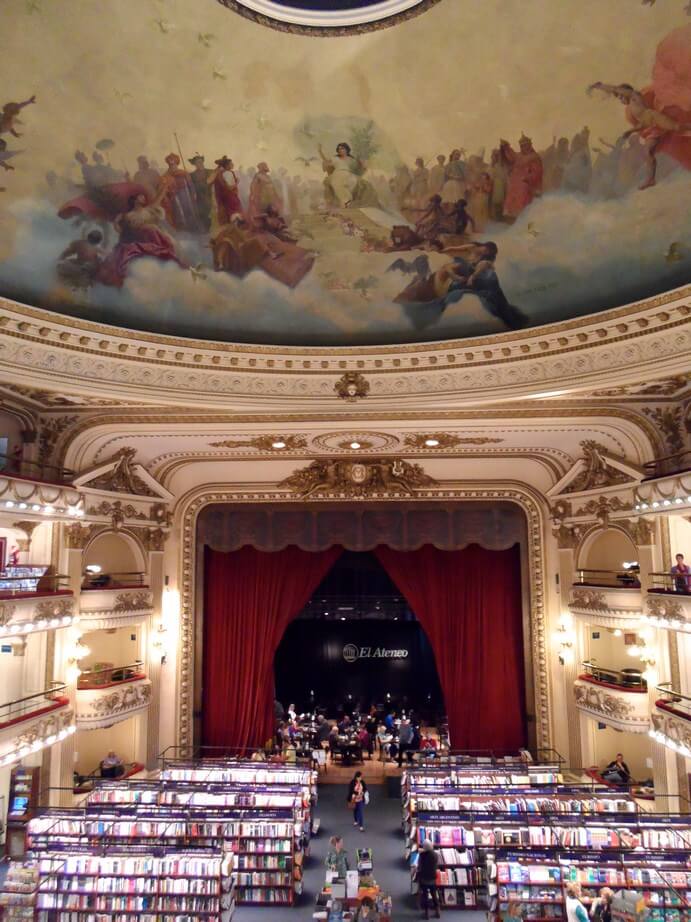 The space was once Teatro Nacional or Norte, when it opened in 1903, and later the Splendid Theatre in 1919. In that incarnation, it had 500 seats and four levels of balconies—some that you can still see today.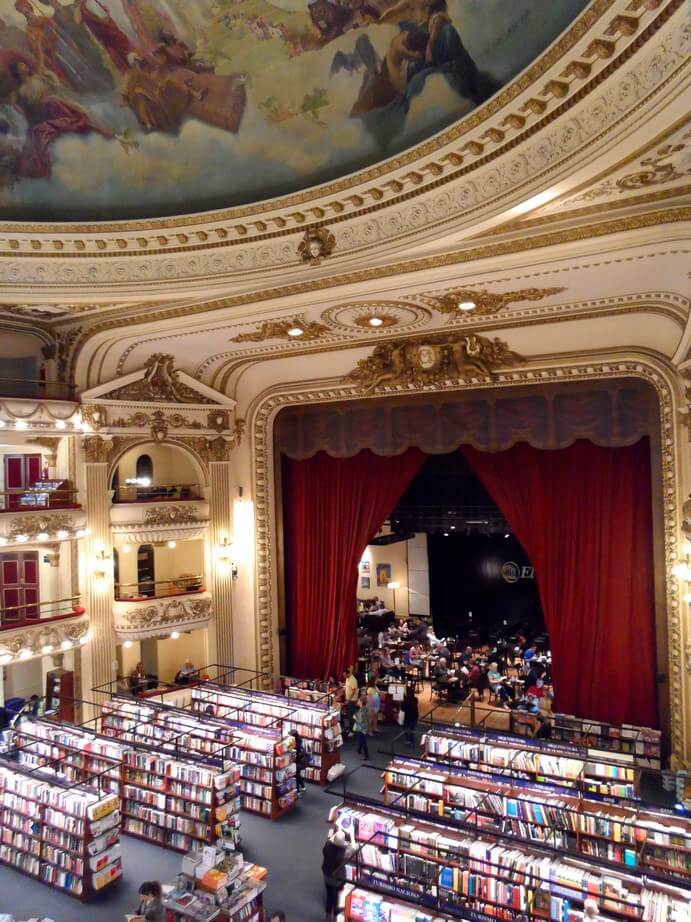 The bookstore opened in its place in 2000. Today, there are more than 200,000 books on its shelves.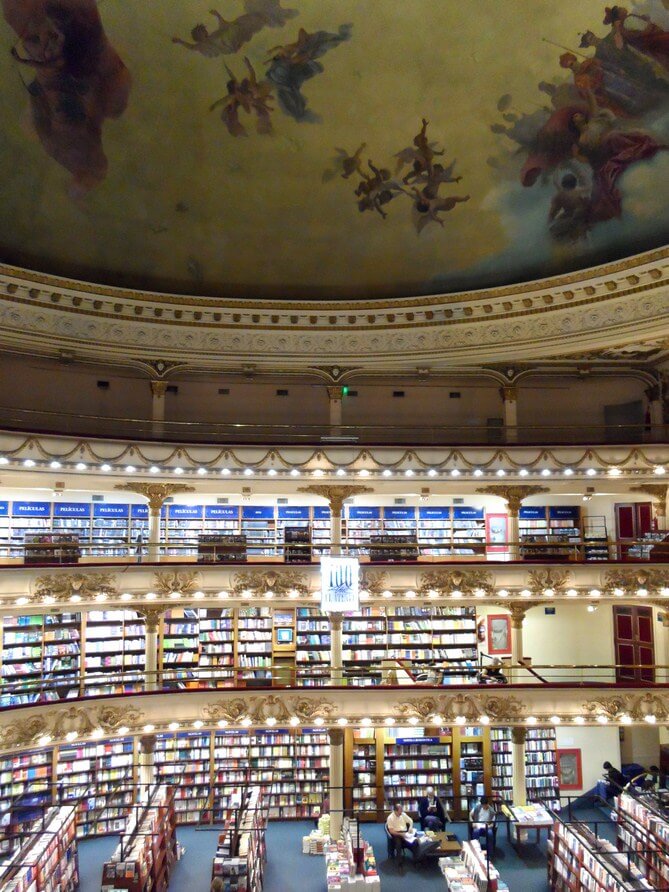 …not that I looked at any! I was too busy admiring the architecture and frescoes, and taking these photos.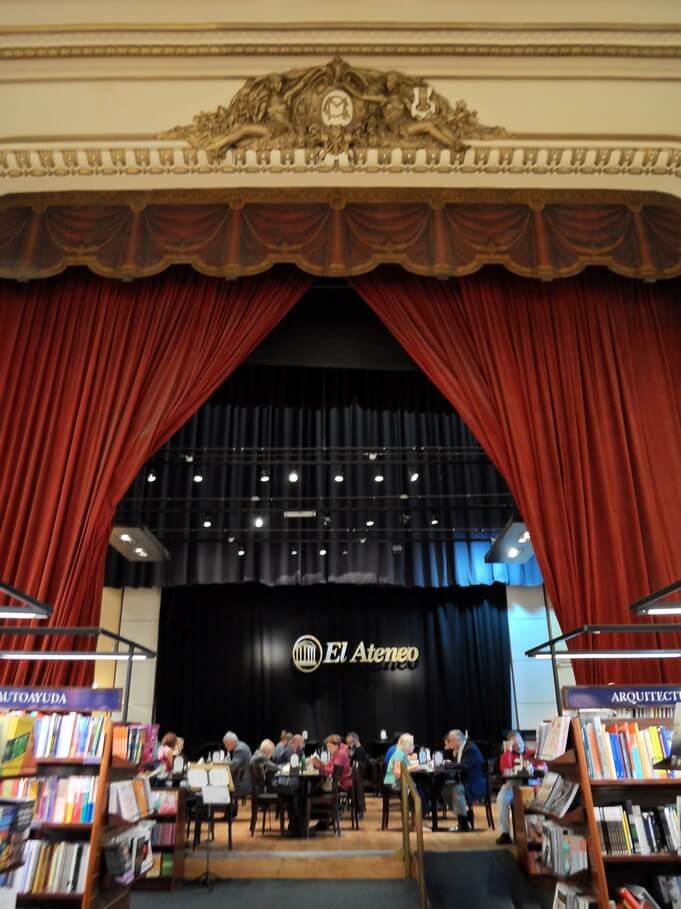 Think any U.S. cities will open one of these? I think we could use a bookstore this cool, stateside.