Four years ago, I read a greatВ New YorkerВ piece about Sam Calagione, founder of Dogfish Head. At the time, I was new to the world of craft beers and had only tried Dogfish Head brews on a couple occasions. But immediately after finishing the article, I wanted to head straight to theВ Dogfish Head brewpub in Rehoboth Beach, Delaware. I was wowed at Calagione's imagination for dreaming up different types of beers flavored with tea, juniper berries and all kinds of spices. And I was even more impressed at the lengths he went to create them: sourcing rare wood in Paraguay to build aging barrels, crafting a beer similar to what the Egyptians brewed back in 730 BCE and so on.
I never made it to the brewpub until Mal and Peter moved to Maryland. Dogfish Head is about 40 minutes away from their place and it's become one of our go-to spots. Not surprisingly, they have lots of wonderfully quirky, experimental brews on tap. The food is good, too–Dogfish Head sources veggies and meat from nearby farms. Plus, beer is a key ingredient in many dishes.
The place is usually packed year-round, all times of day, even though it's huge–two floors and an outdoor patio. But luckily, it wasn't insane on Memorial Day afternoon. (I suppose everyone was still at the beach.) We scored a shady spot outside.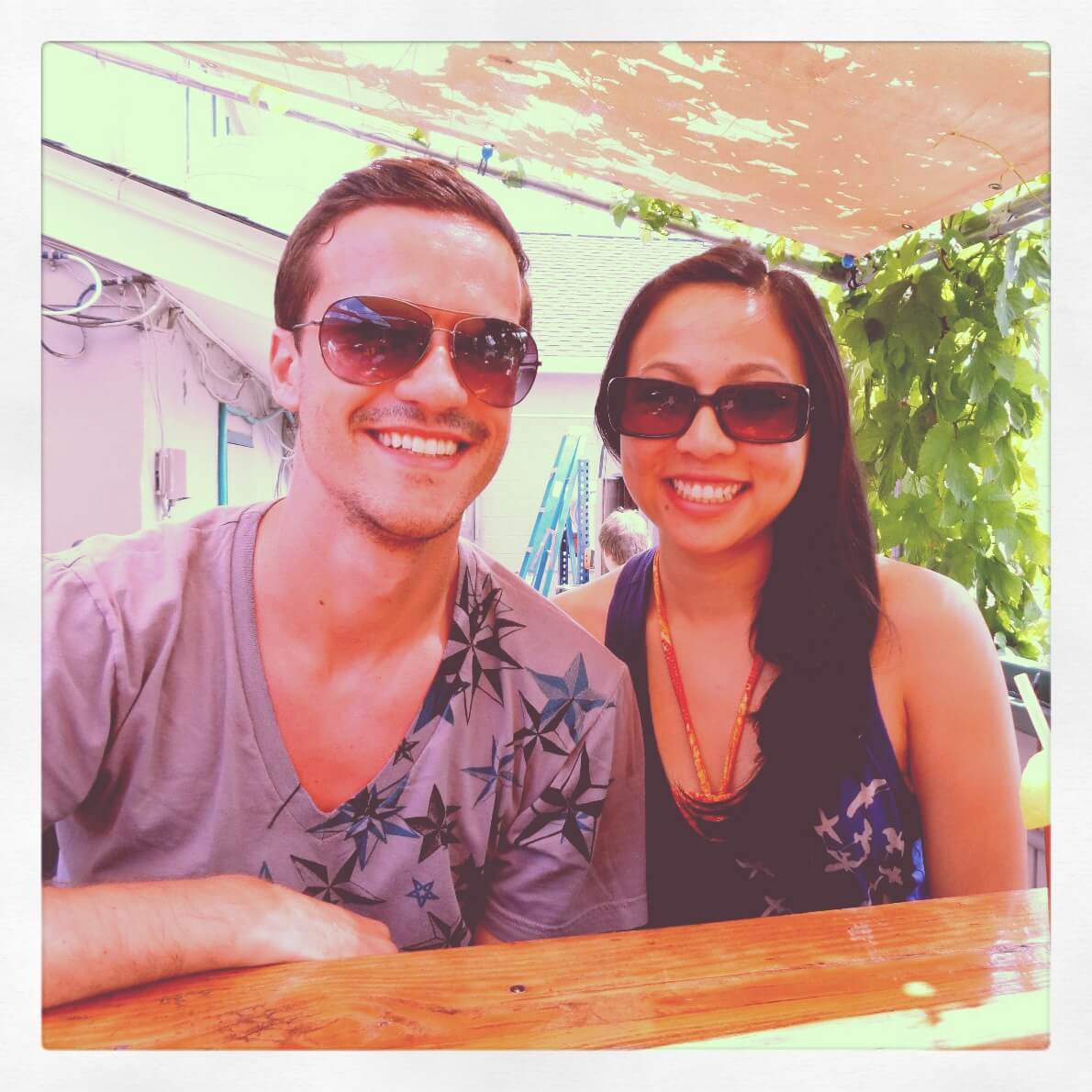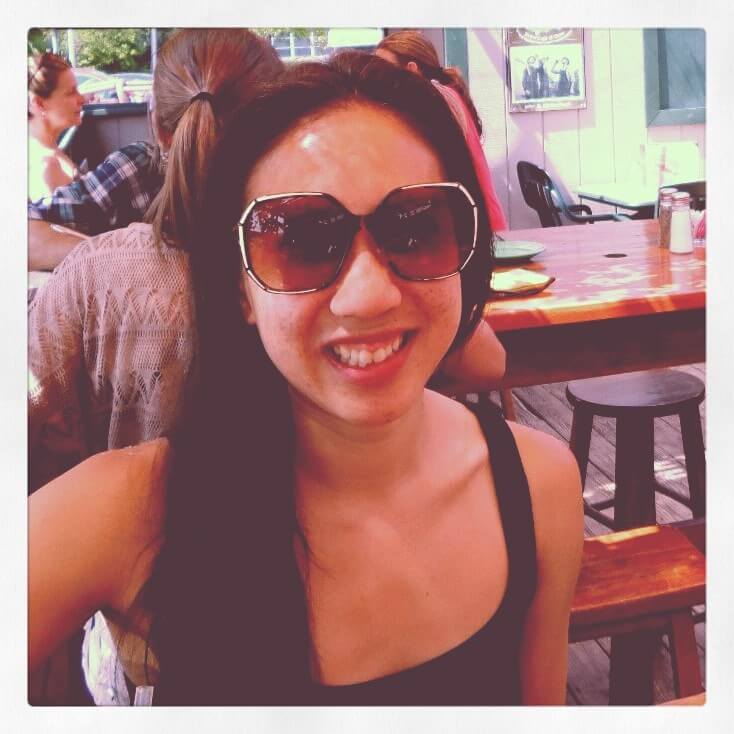 Even though I was getting on a bus afterward, the beer menu still tempted me into ordering a drink. (How could I not?) I would have loved a flight, but opted for the Lil' Tart, a light (only 3.4% ABV!), sparkling cherry wheat beer. Peter, who was not making a 5-hour trip back to NYC, ordered the Red & White (10% ABV), a Belgian-style witbier fermented with pinot noir juice.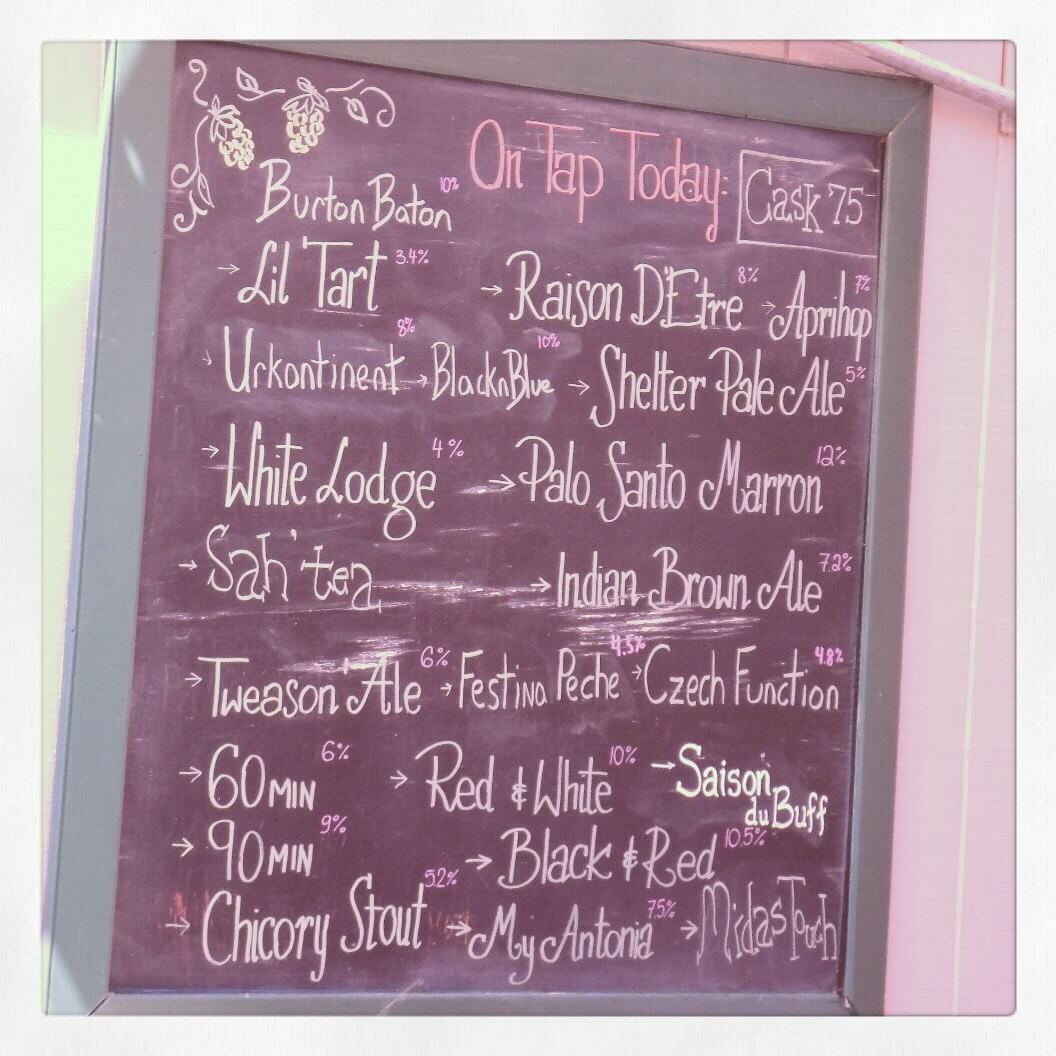 And since we were coming from a very taxing day of lounging on the beach, we ordered food, as well.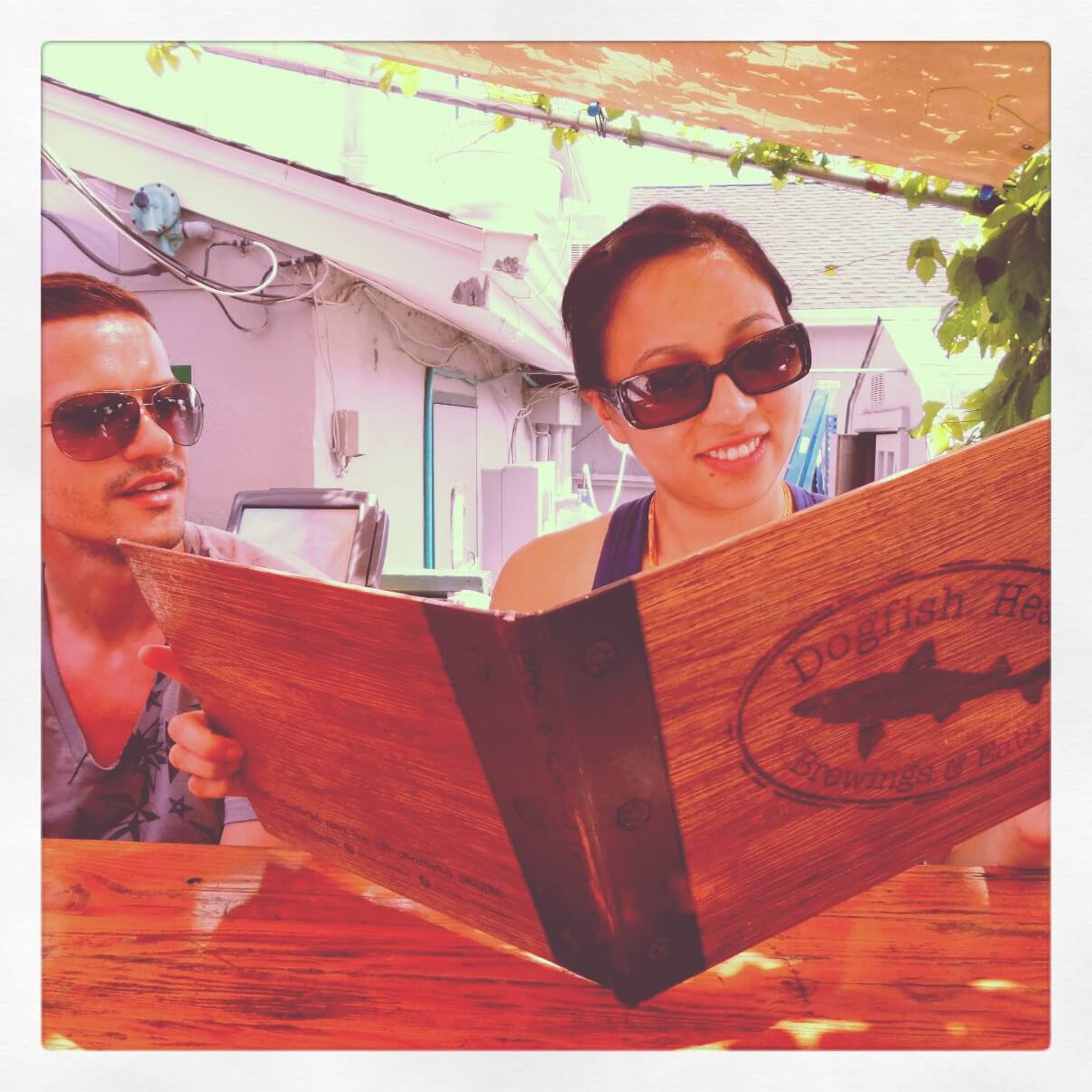 В We shared a pizza (made with unfermented ale, of course) topped withВ prosciutto, goat cheese, arugula and balsamic reduction; a turkey burger and a BLTA (made with house cured bacon).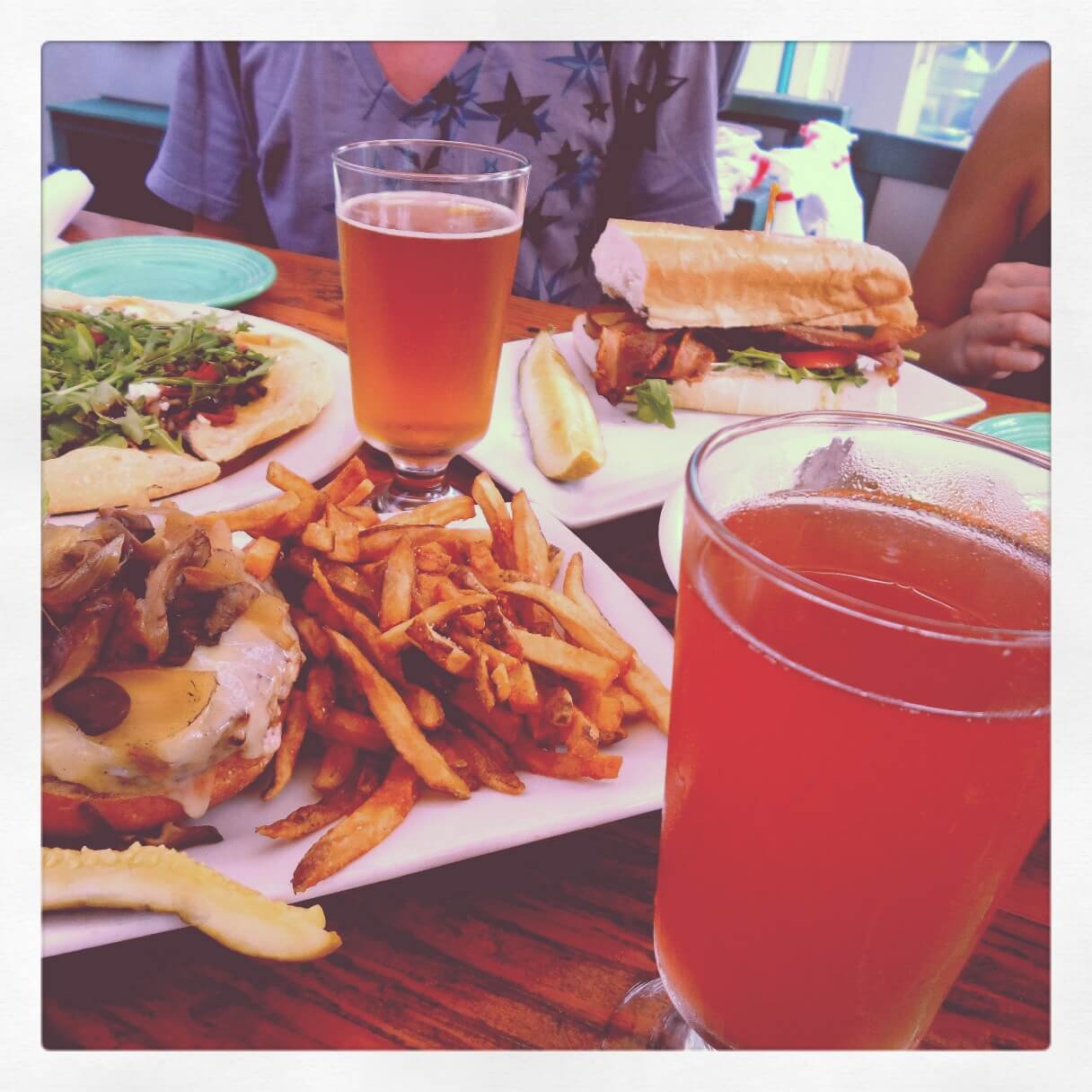 It was the perfect way to top off the holiday weekend. I'm looking forward to returning–and getting a flight next time!