When it comes to Nutcracker, I feel like dancers, critics and dancegoers fall into one of two camps: You either love or loathe it.
I fall into the first category. I'm a sucker for most things holiday-related: twinkly lights draped all over the city, old-school Christmas carols playing at home, a pine tree in the corner of my living room—even freakin' gingerbread lattes!
Given that, it's probably no surprise that I love the Nutcracker, too. I'll admit that I usually wish I could fast-forward through the party scene and skip to "Snow" and the pas de deux. And the embarrassingly outdated, stereotypical Land of Sweets characters make me cringe. But over the years, the Nutcracker has remained one of my most enduring holiday traditions. Over the past 31 years, no matter where I've been, or what was happening in my life, I've always been able to count on the familiarity and nostalgia of the Nutcracker, every Christmas season.
Like many kids, one of my earliest ballet memories was seeing City Ballet's Nutcracker . I remember being amazed watching the tree grow, and seeing the Mouse King with his manyВ heads.
In years following, my mom also took me to New York Theatre Ballet's one-hour production for kids, and the Harlem Nutcracker.
As a college student, a group of friends and I saw Boston Ballet's Nutcracker . A couple years later, while working at the Boston Herald and doing some dance writing, I had the opportunity to review Jose Mateo's Nutcracker. That same season, I watched Boston Ballet's Nutcracker again—and thought their "Snow" choreography was the best I'd ever seen. (One reason I'd love to revisit that production.)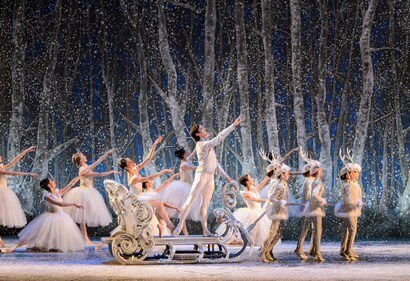 When I moved back to NYC in fall 2006, one of my "welcome home".gif"abt's nutcracker" href="https://www.abt.org/performances/nutcracker.asp" target="_blank">ABT's Nutcracker on two different years—and really enjoyed Ratmansky's fresh take on the ballet. (Like how Clara and her Nutcracker prince mirror Sugarplum and her cavalier, as they dance together in the snowy end of Act 1.)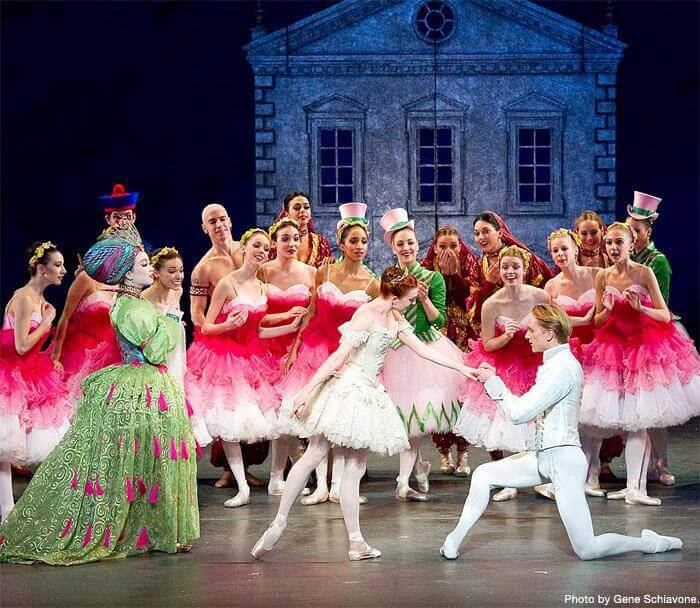 And with my own return to ballet, I've had the chance to perform "Snow" and "Flowers" during the last two Novembers. (We did both pieces in soft shoes, though I'd still love to dance them en pointe…)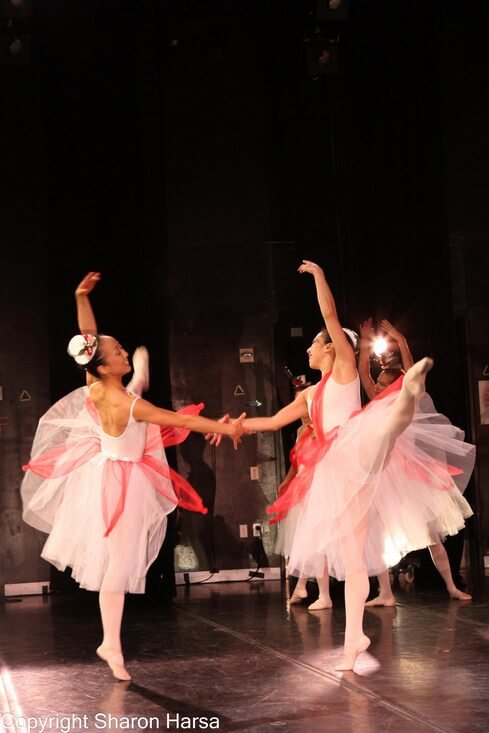 Last December, when I was in London, my parents surprised my best friend and me with tickets to see the Royal Ballet's Nutcracker. That evening at the Opera House was a big highlight of my quick trip.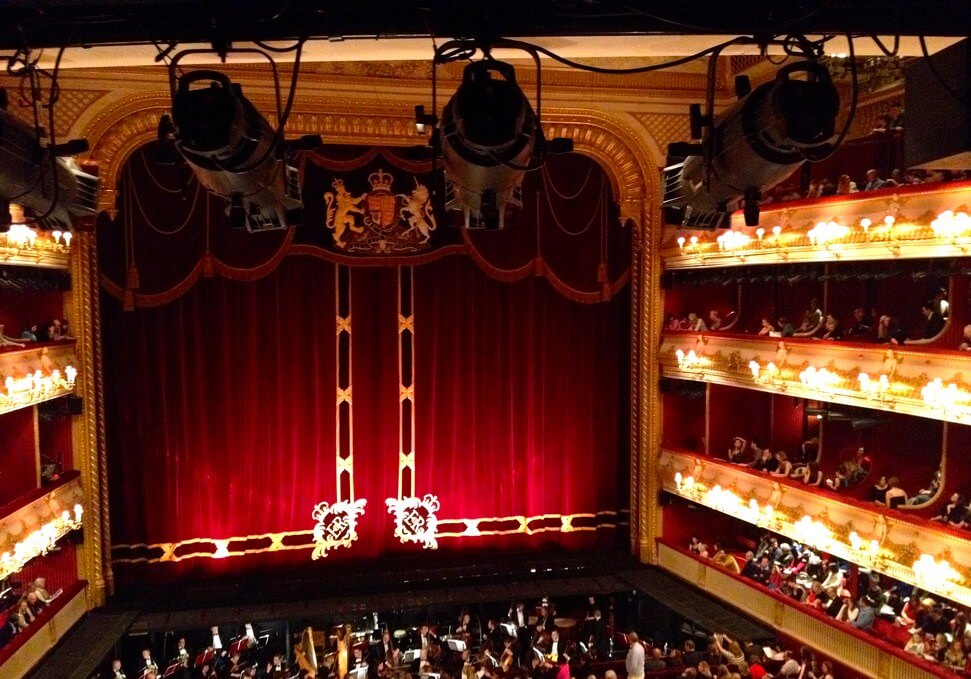 Tonight, Evan and I are seeing City Ballet's production. As a New Yorker, I'm a bit biased—Balanchine's version has always remained my favorite.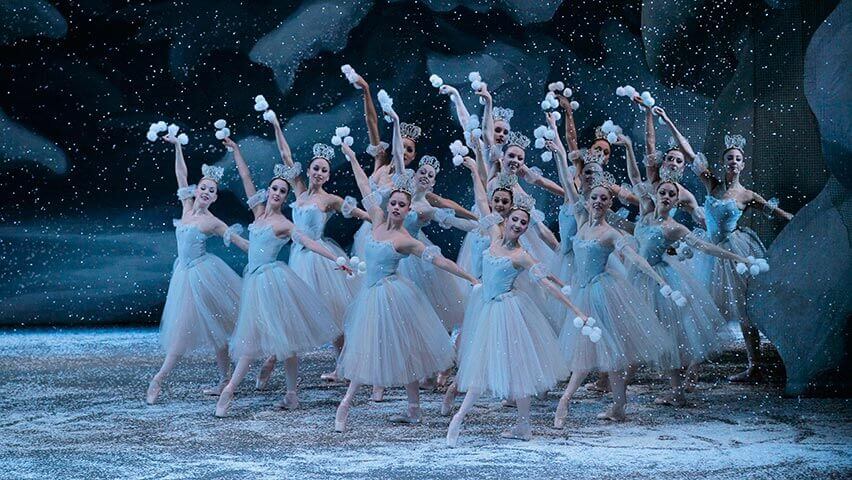 I was also surprised to learn that Evan has his own Nutcracker memories, about the same production. When he was a kid, his mom used to take him suit shopping, then to Houlihan's for lunch, and then to City Ballet's Nutcracker.
I'm excited to keep my—our—tradition going.
…now if only someone would please update the Land of Sweets! 😉