When I was researching what to do in Buenos Aires, puerta cerradas kept coming up. These "closed door" restaurants are basically supper clubs where a local cooks and serves a multi-course meal in his home to a small group of guests.
I loved this idea. I'm not a tour person and I'm not good at befriending strangers while traveling. But this sounded like the perfect way to meet people. Plus, I'd be able to get locals' recommendations about what to do—and eat a ton of delicious food.
Once I started researching, I found so many puerta cerradasВ I wanted to try, that I booked one for almost every night I was in BA. I only opted for ones that had a communal table, though.
The first one I visited: Casa SaltShaker, just a few hours after my arrival in the city.
Casa SaltShaker is one of the older puertas cerradas in BA. For nearly nine years, Dan Pearlman, an American ex-pat and chef, and his partner, Henry, have been serving dinners out of their Recoleta home. (That's actually the reason I selected it for my first night—it was in walking distance from my apartment.)
The evening felt very much like a dinner party. After Dan and Henry welcomed us into their home, we guests had cocktails on their outdoor patio. My dinner companions were an eclectic bunch: a British couple celebrating their 25 wedding anniversary, an American couple and their two friends, and three men (Canadian, French and Belgian) who were installing a flight simulator at the BA airport.
Dinner that night had an Amazonian theme, inspired by Dan and Henry's travels in the region. Each dish came paired with wine.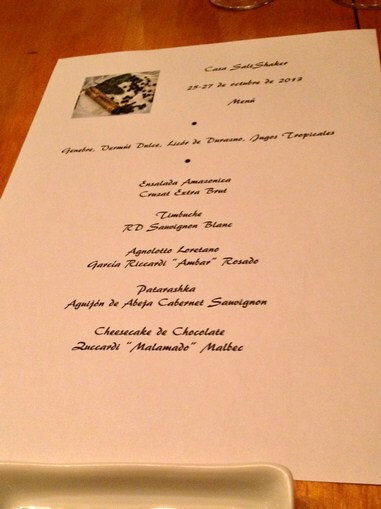 Our first course was a salad of tomato, avocado and hearts of palm…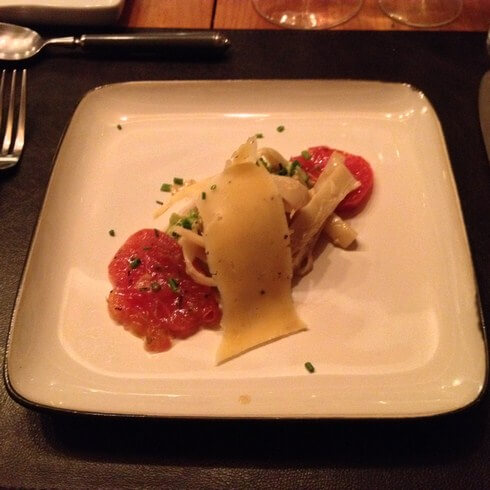 …followed by a hearty soup of perjerry, cilntro and pureed chickpeas. This was easily my favorite dish of the night—I'd happily eat it every day.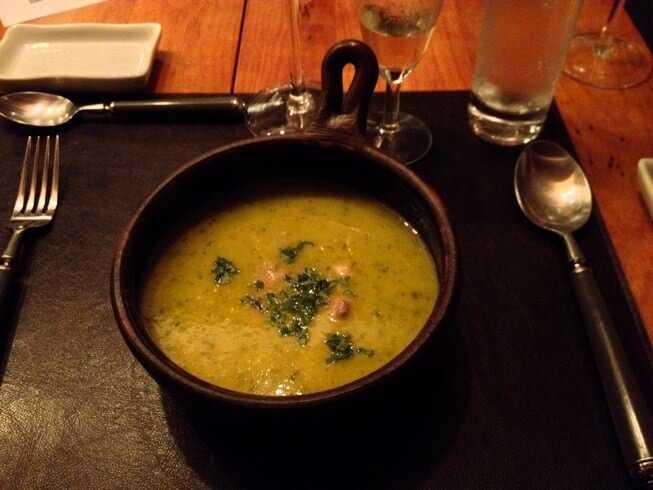 Next came a baked pasta stuffed with cream cheese, soppressata and leek, over a pea puree…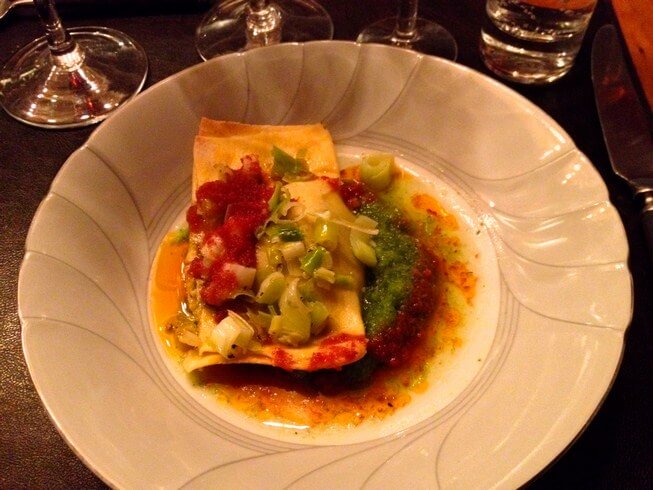 …and a main dish of pollack and a sweet potato/quinoa cake.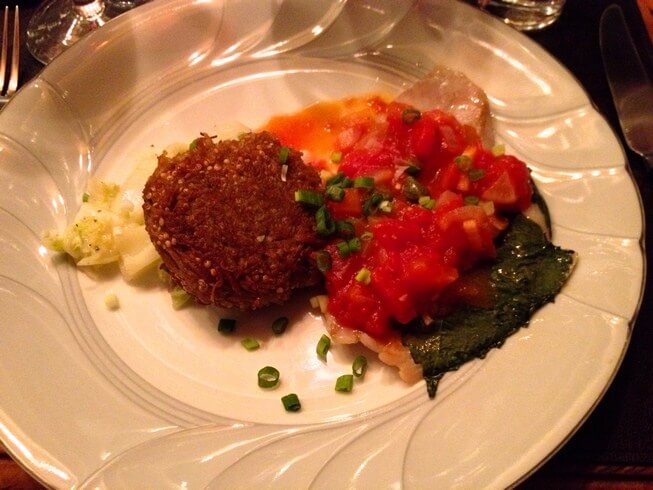 The dessert was delicious: a huge slice of chocolate cheesecake topped with chocolate honeycomb. I had no trouble polishing it off!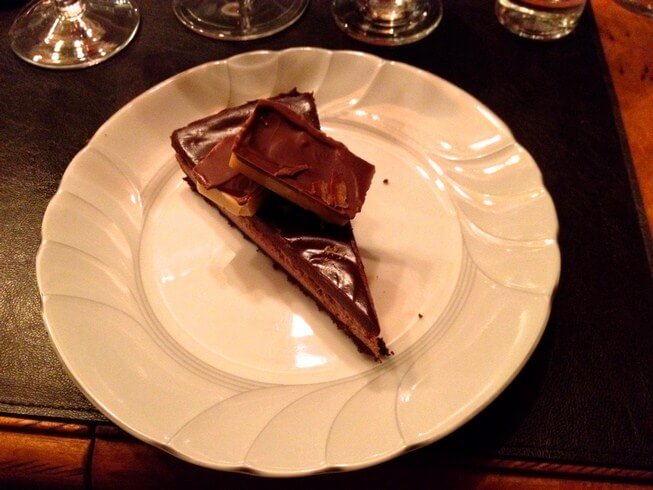 My dinner companions were awesome—throughout the whole meal, everyone was talking and joking like old friends. (I was especially fascinated to learn about the simulator team's work: The Canadian was part of the team that built the simulator, the Belgian was a veteran KLM pilot who was testing the simulator, and the French guy was the one who fixed the problems they came across.)
I was also impressed at how well paced the evening was. I was afraid that it might be long and drawn out (since I'd just arrived earlier on a red eye). But everything was timed perfectly, with enough opportunity to chat after one course but not so long that you wondered how long it would take the next to come out.
Dan and Henry were nice and polite, though they have the air of veterans who've been doing this for a long time. I was expecting them to be a little warmer, but they were a bit businesslike—though that's what their puerta cerrada is: a business.
Still, I had a ton of fun eating, drinking and sharing stories with the other guests—and it was a great way to kick off all the eating I'd end up doing in BA.