My all-time favorite New Yorker cover is Adrian Tomine's "Missed Connection." It ran on the November 8, 2004 issue, which I purchased more for that illustration than the stories inside. At the time, I was living and working in Boston (albeit, at a pretty great job) but dreaming of being back in NYC. I felt a bit like the girl in the illustration: so close to reaching something that would bring me great happiness, but not quite there. That cover hung above my desk for the next few years, until I made it back to NYC.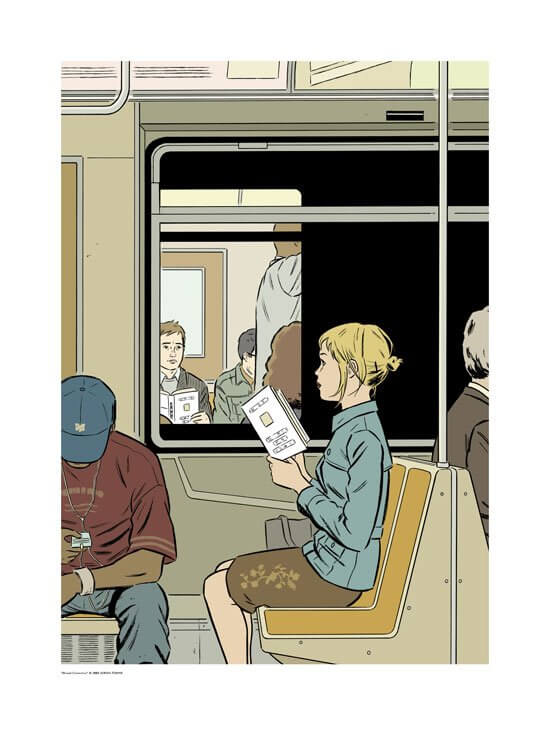 Since the, I've been a huge fan of Tomine's work, especially his NYC-related illustrations. He captures life in the city with amazing poignancy—especially the mundane, everyday details. Like inВ my second-favorite New Yorker cover, "Summer Getaway"В (which I'd posted on Tumblr back in 2010 when I used Tumblr!):
Or in the "AC" illustration below. (Though if that were my apartment, there'd be an open window and no AC! I actually love the thick, NYC summer heat.)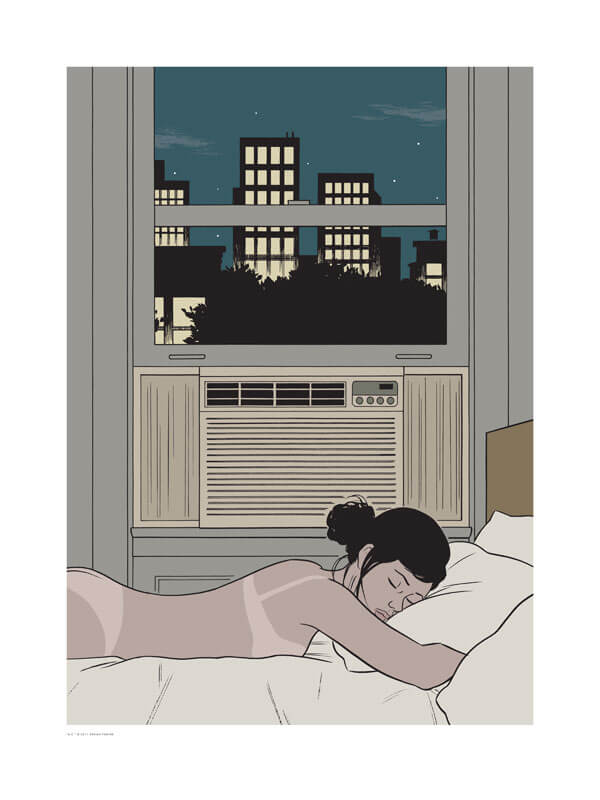 The other day, I learned that you can buy signed Tomine prints from his website—including "Missed Connection" and "AC." At $250 each, they're a little out of my price range, but maybe one will eventually hang in my apartment. Tomine also has a new book, New York Drawings , of, well, I'm sure you can guess. I'll be placing my order!
What's your all-time favorite New Yorker cover?
(Images via Adrian-Tomine.com)