Last week, Evan, the special guy in my life, had a special birthday. (The big 4-0!) And since there's no better way to celebrate than by getting out of town, that's exactly what we did.
Due to our schedules, we only had 24 hours to go somewhere over the weekend. So I narrowed our options to places within a two-hour drive from NYC. Since we'd recently taken trips to Hudson, NY; Vermont and the Berkshires, we knocked similar destinations out of the running. (And yes, I will post some photos and recaps from those trips, soon! :)) Evan wasn't interested in Atlantic City. And Boston and D.C. were a little too far for a 24-hour trip. We decided to head to Philadelphia, a city that most of us New Yorkers often neglect to explore, despite it being less than two hours away.
Unfortunately, it rained the entire time we were there. As a result, our plans for wandering around different neighborhoods were quashed.
On the upside, we ate some really good mealsВ and otherwise relaxed in our hotel room. (We stayed at the Four Seasons—excellent service and big rooms, but definitely old school decor.)
Here's where we ate: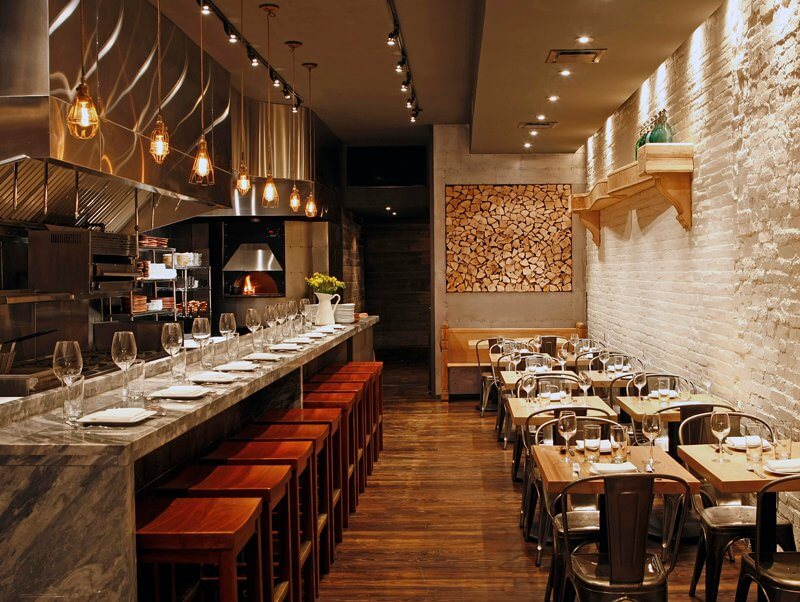 Our dinner reservation was actually for Sbraga, but we arrived in town too late to dine there. (Sbraga stops serving at 11—and we weren't ready to head over until then.) So we went to Barbuzzo, a Mediterranean place that serves dinner until midnight. We were pretty happy with how that worked out!
The place was still hopping when we arrived atВ 11:30. All the pizzas, pastas and small platesВ on the menu looked delicious and we had a hard time narrowing our options down to a few dishes. We opted for a charcuterie board, a pizza with spicy wild boar sausage, and—my favorite plate of the evening—butternut arancini.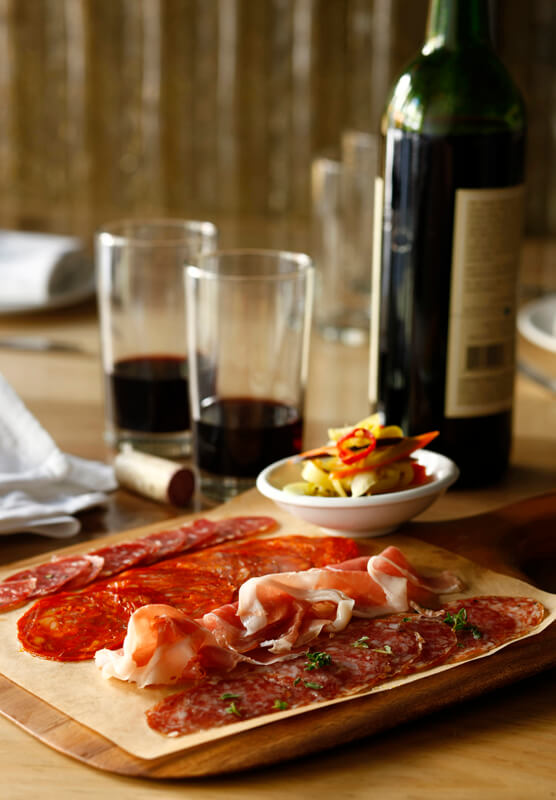 For desert, we shared a salted caramel budino—a decadent custard over a dark chocolate crust, topped with rich caramel.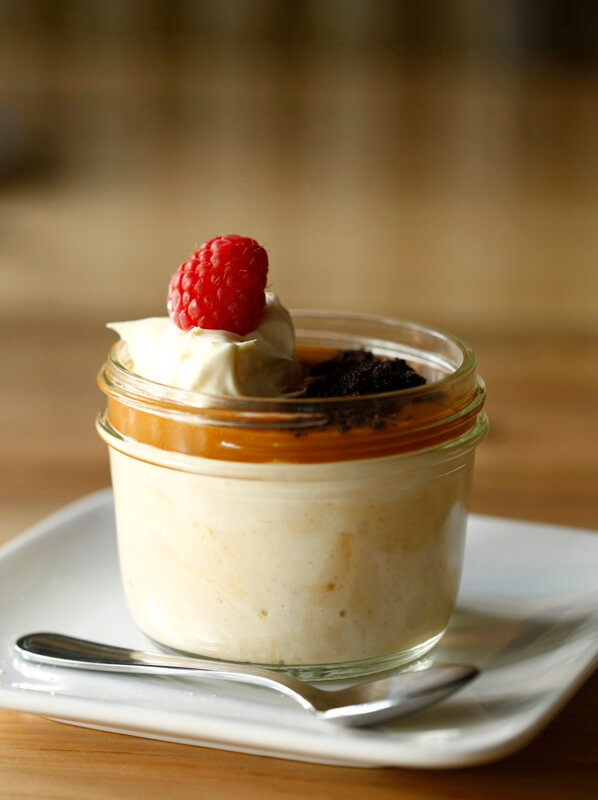 While our server could have been friendlier, I couldn't have been happier with the food. I'd make a trip back to Philly just for the arancini and budino!
Evan and I can both eat cheese until the cows come home (har har). So when choosing a brunch spot, we both gravitated to Wedge + Fig, a cheese shop in Old City that also serves meals.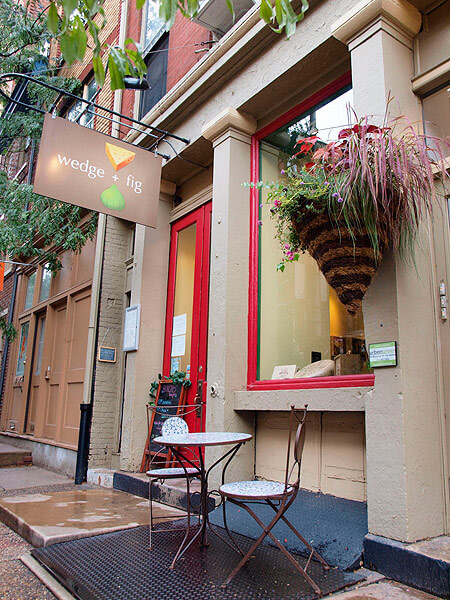 Inside, the space is sunny and cheery, and our server was super-friendly. While it seemed like a travesty not to get an ultra cheesy dish, I was seduced by the NOLA—poached eggs on top of homemade cornbread. Luckily, Evan's strata had more than enough cheese, and I helped myself to a good deal of it.
Of course we couldn't leave Philly without getting В cheesesteak. Right before getting back on the road to NYC, we stopped at Sonny's, which Alan Richman and several other criticsВ recently declared, inВ GQ, had the best cheesesteaks.
Evan and I split one cheesesteak with onions, peppers and provolone. (I know, Philly natives! I couldn't bring myself to order Cheez Whiz!) It was really tasty, with a nice kick from the peppers. The sandwichВ was also surprisingly light and not a bit greasy—we devoured it in minutes. And had this conversation:
Evan: That was so good. I could seriously eat another one.

Me: God, so could I. Um, there's actually another cheesesteak place a few doors down. Should we get another one there?
I'm sure you could guess what we decided to do.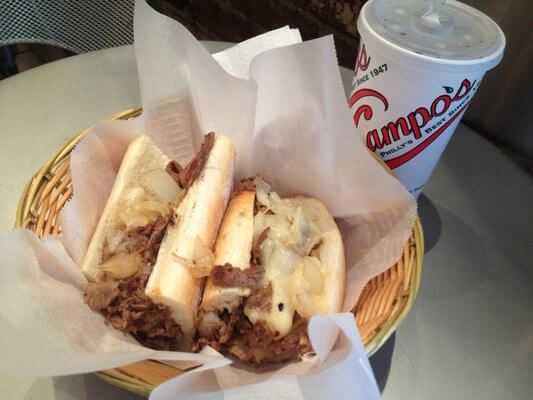 A few minutes later, at Campo's, we ordered almost the exact same sandwich: a Philly cheesesteak with provolone, onions, peppers and mushrooms. Evan and I ate it on the ride back to NYC. Campo's sandwich was more of what we expected a cheesesteak to be: juicy and heavy. The mushrooms gave it a nice, rich flavor. Though overall, I preferred the lighter version at Sonny's.
We'll have to go back to Philly when it's not pouring and chilly, and explore the city beyond its restaurants. But we definitelyВ had an awesome time eating our way through our 24 hours there. (And Evan, I hope you had a very happy bday trip!! xoxo)
(Images via Barbuzzo, Wedge + Fig, TripAdvisorВ and Yelp)