On Sundays in Buenos Aires, there's one place where you can bet you'll find most first-time visitors: at the San Telmo market.
The outdoor bazaar runs along Calle Defensa, with the bulk of vendors between Venezuela and San Juan.
Even though it looked like quite a trek, I decided to walk from my Barrio Norte apartment to the market. I mapped my route so that I'd pass some of BA's most notable sights along the way.
Like the Palacio de Justicia…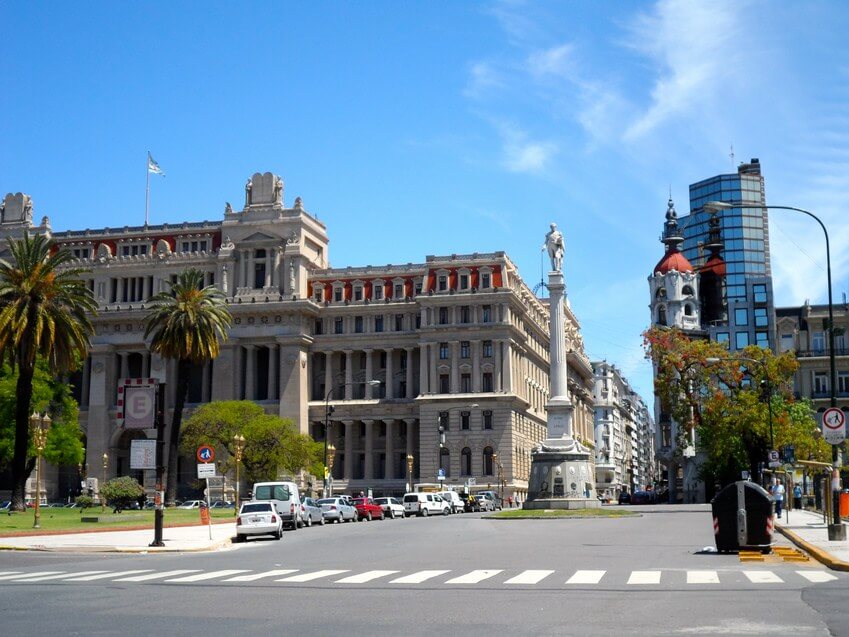 …and Teatro Colon. (I was hoping to take a tour of the theatre, but it was closed for Election Day. I did go back another day—photos in a coming post.)
I made my way over to Avienda 9 de Julio to see the Obelisk…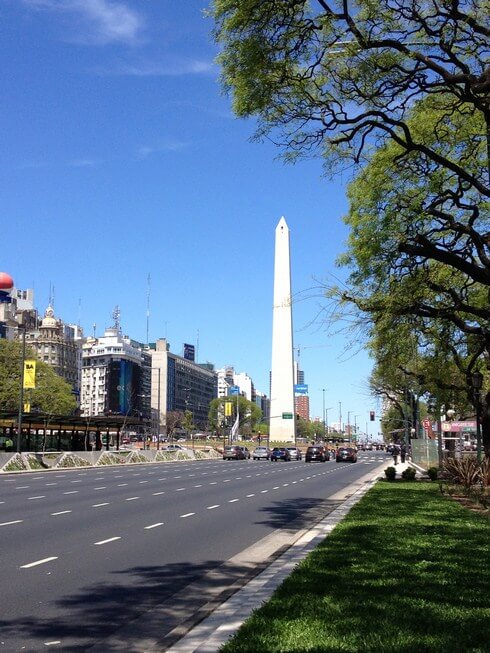 …and other interesting sights.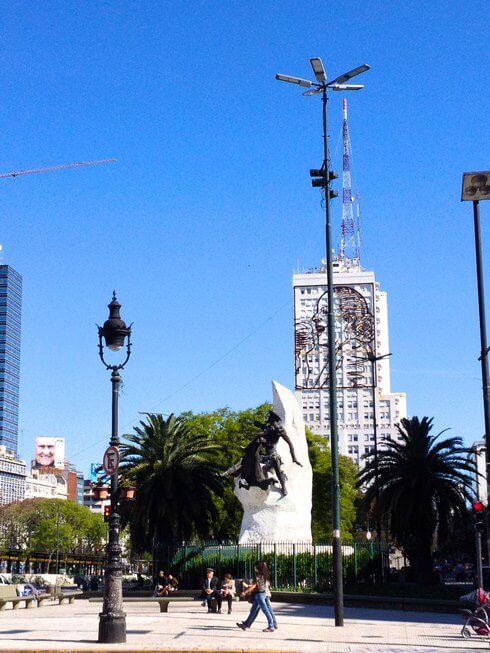 By the time I got to the market, I was starving—way too hungry to even look at anything.
There was a choripanВ (chorizo sandwich) vendor on the corner of Mexico and Defensa, where I entered the market. But few people were eating there, so I sought out another. (When it comes to street food, I follow the old rules: Eat at places with lots of customers and that cook food to order.)
I found another place farther up the block. Like the first, this choripan vendor seemed to be in an old auto repair lot. But here, lots of people were chowing down.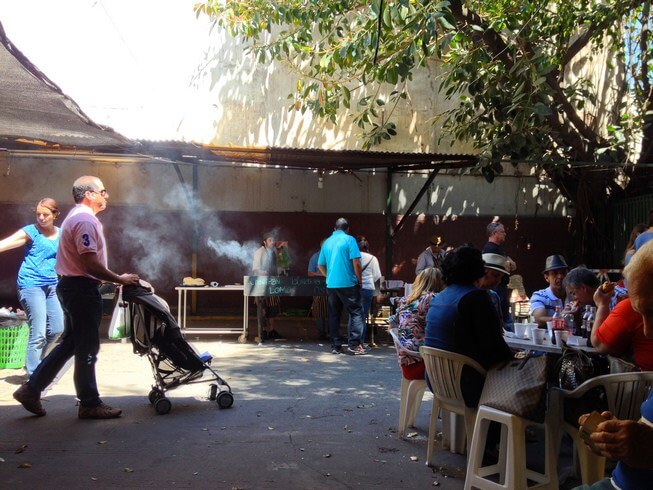 I purchased one choripan…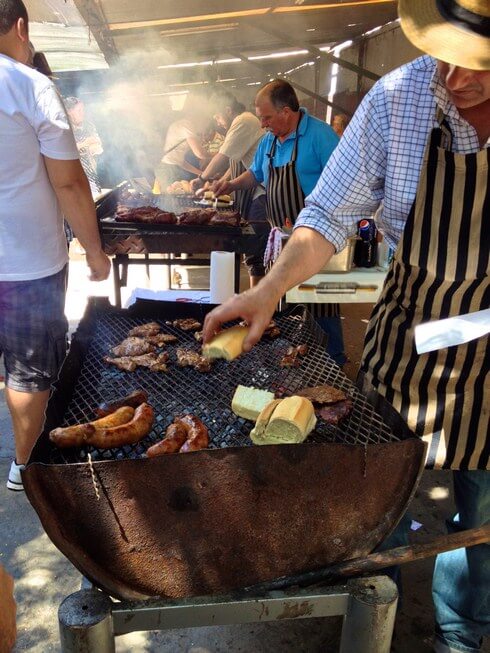 …dressed it with lettuce and chimichurri—and inhaled it. It was flavorful and a little greasy, but exactly what I wanted, at that moment!
Once fortified, I could turn my attention to the actual market.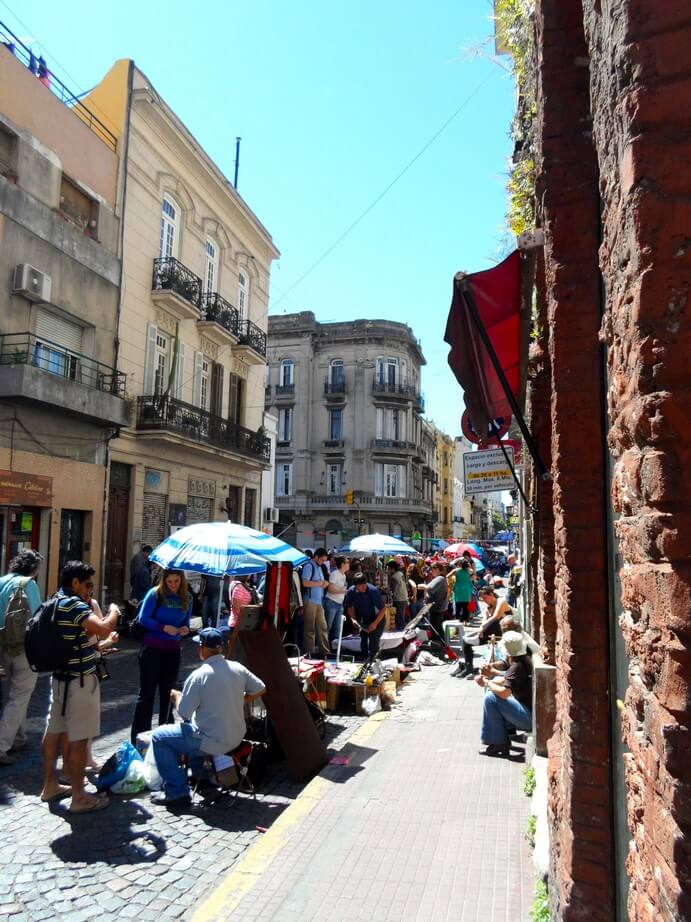 Many blocks were packed, with seemingly every single other tourist roaming from vendor to vendor.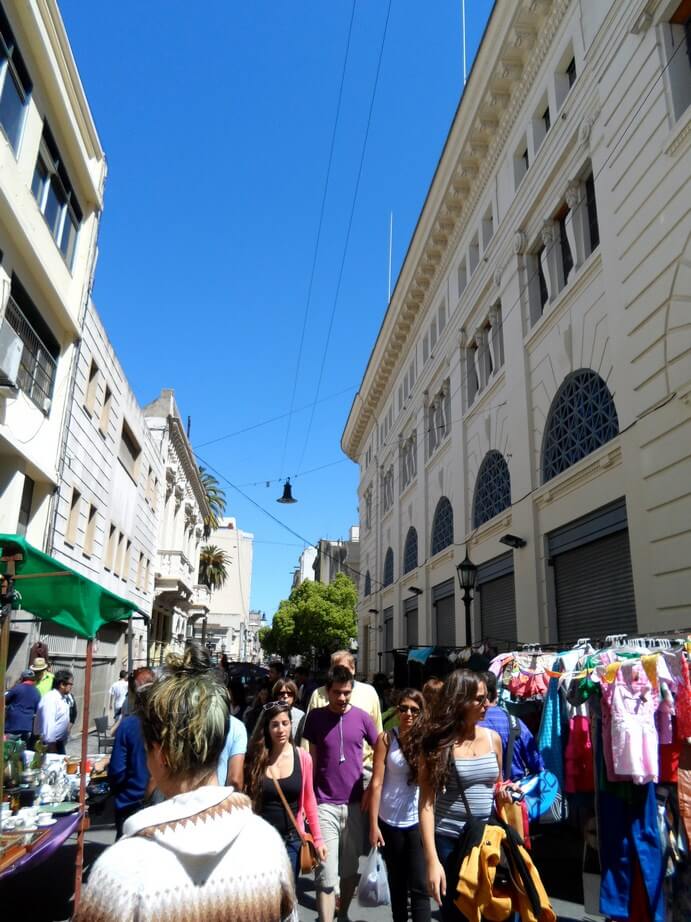 When it comes to markets around the world, my sister can hit one for an hour or two and emerge with amazing finds: soft scarves, elegant table cloths, fine pottery and the like. I don't have those talents. For me, the San Telmo market was a big browse fest, as I checked out items likeВ faux Toms…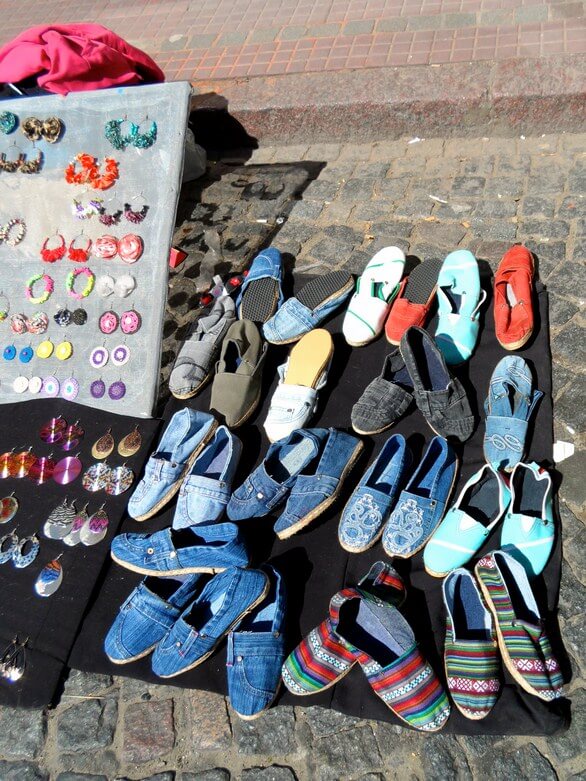 …colorful notebooks and boxes…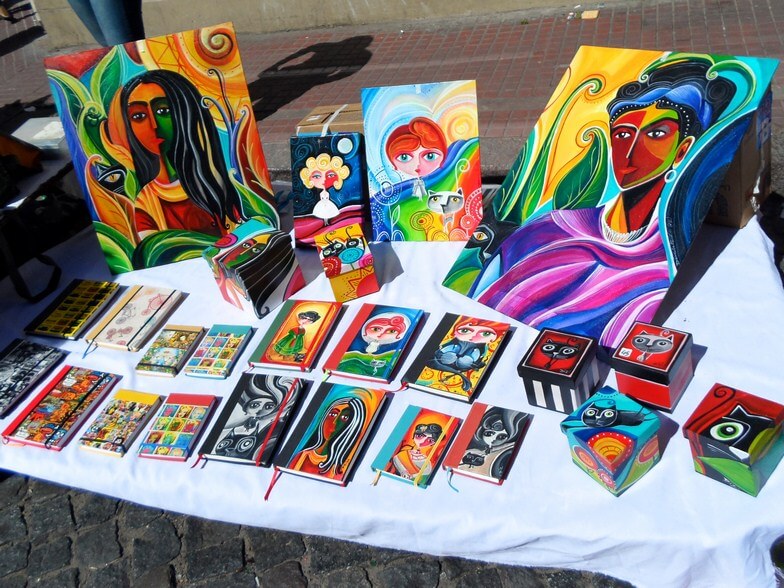 …mate jugs…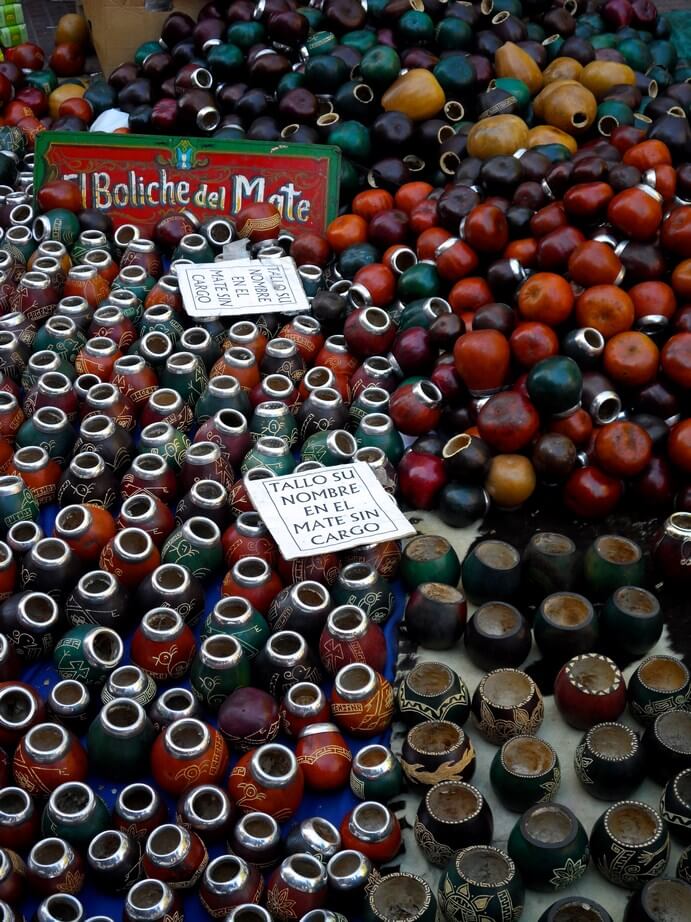 …these, um, interesting leather masks…
…and these gorgeous tango prints.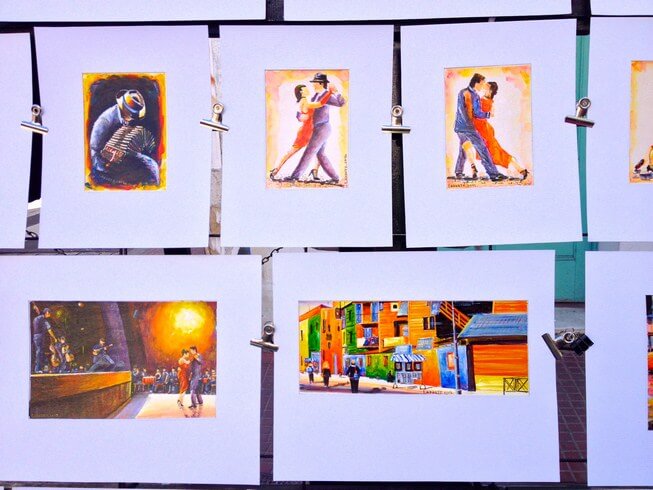 I'd read that there are sometimes tango dancers performing at Plaza Dorrego, but there weren't any when I got there.
I hadn't plotted a route home, but I fortuitously happened upon more of BA's most iconic sites on my way back. I stayed on Defensa until I'd passed the last of the vendors—and found myself at Casa Rosada, the presidential palace.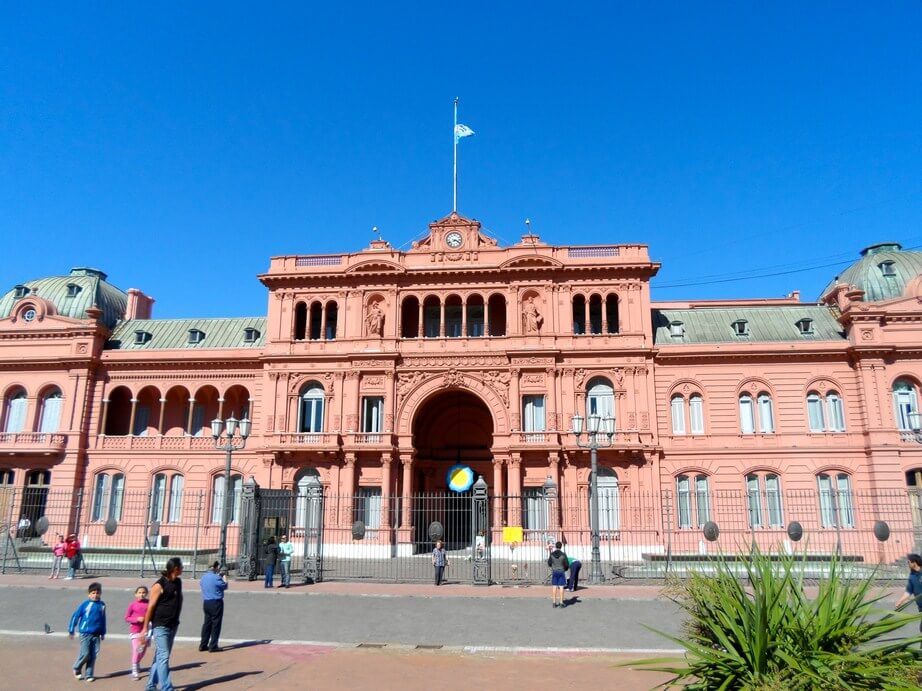 From there, I headed down Avienda de Mayo, because the tree-lined street was just so pretty.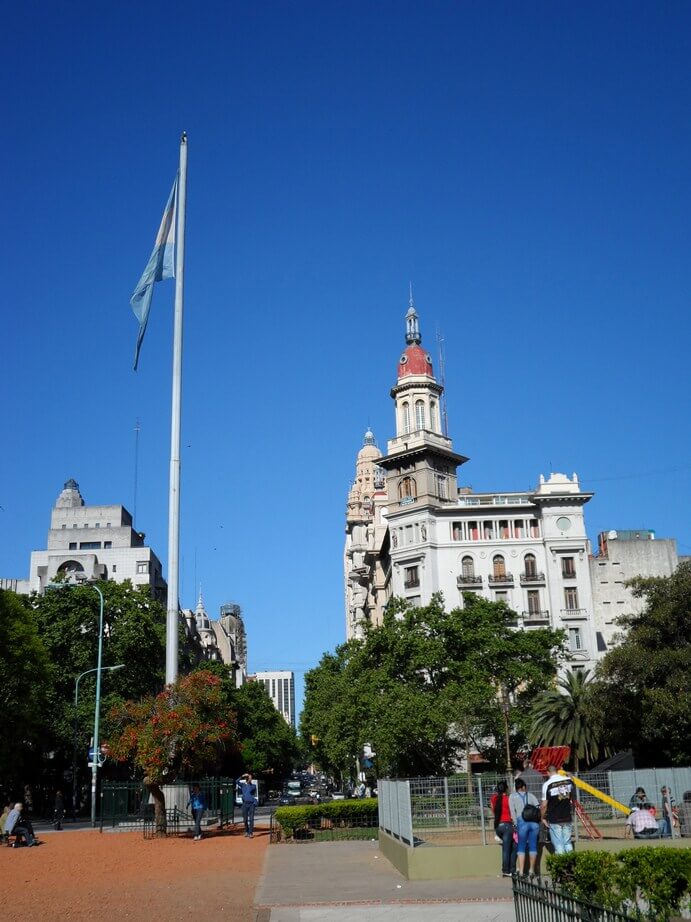 After a few blocks, I came upon the Argentine National Congress.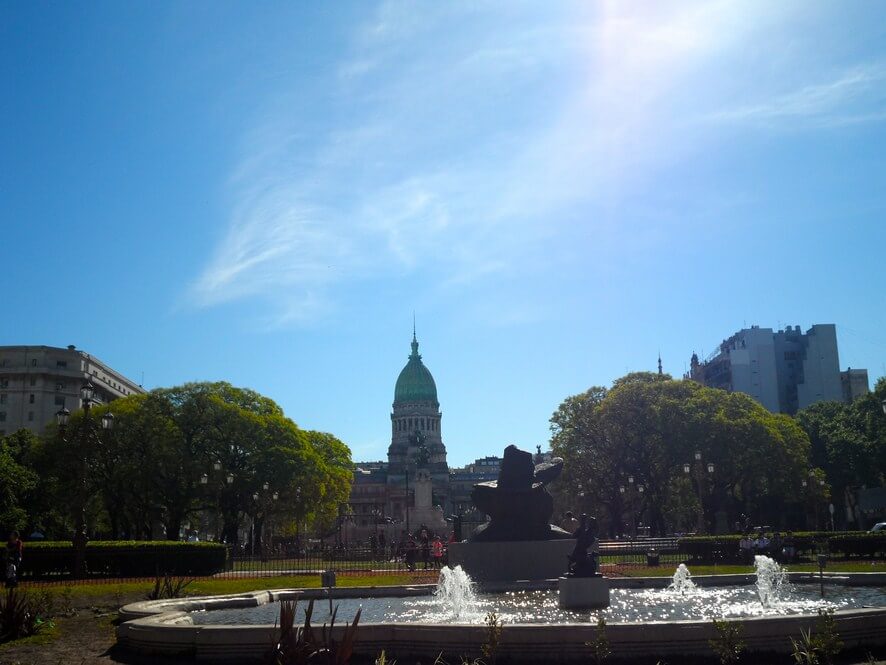 I eventually made it home, sweaty and tired—I realized I'd been walking for nearly six hours! My feet were killing me. The sneakers I'd brought to walk in turned out to be not so comfortable, and I actually had a few blisters! But I was glad I was able to squeeze in so much of BA in one day.