I'm sure that in every city, there are unspoken but almost universally agreed upon truths and learnings, among residents. Here in NYC, we certainly have tons.
Like not standing directly in front of the doors after entering the subway.
And that the left sides of escalators are for walkers.
And that the city isn't so hard to navigate once you remember that even streets go east and odd streets go west.
And that you can always identify tourists by their tendency to walk super slowly while looking up.
And so on.
Artist Nathan W. Pyle has taken to illustrating such wisdoms in NYC Basic Tips and Etiquette , his book that comes out next April. He's sharing illustrations that probably won't make it—and a few that will—on Facebook, and they're spot-on and hilarious! I couldn't help but laugh out loud at many of them.
A few of my faves: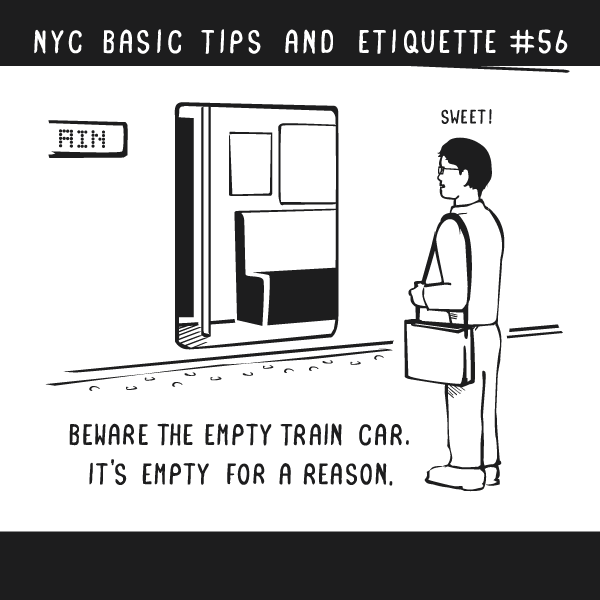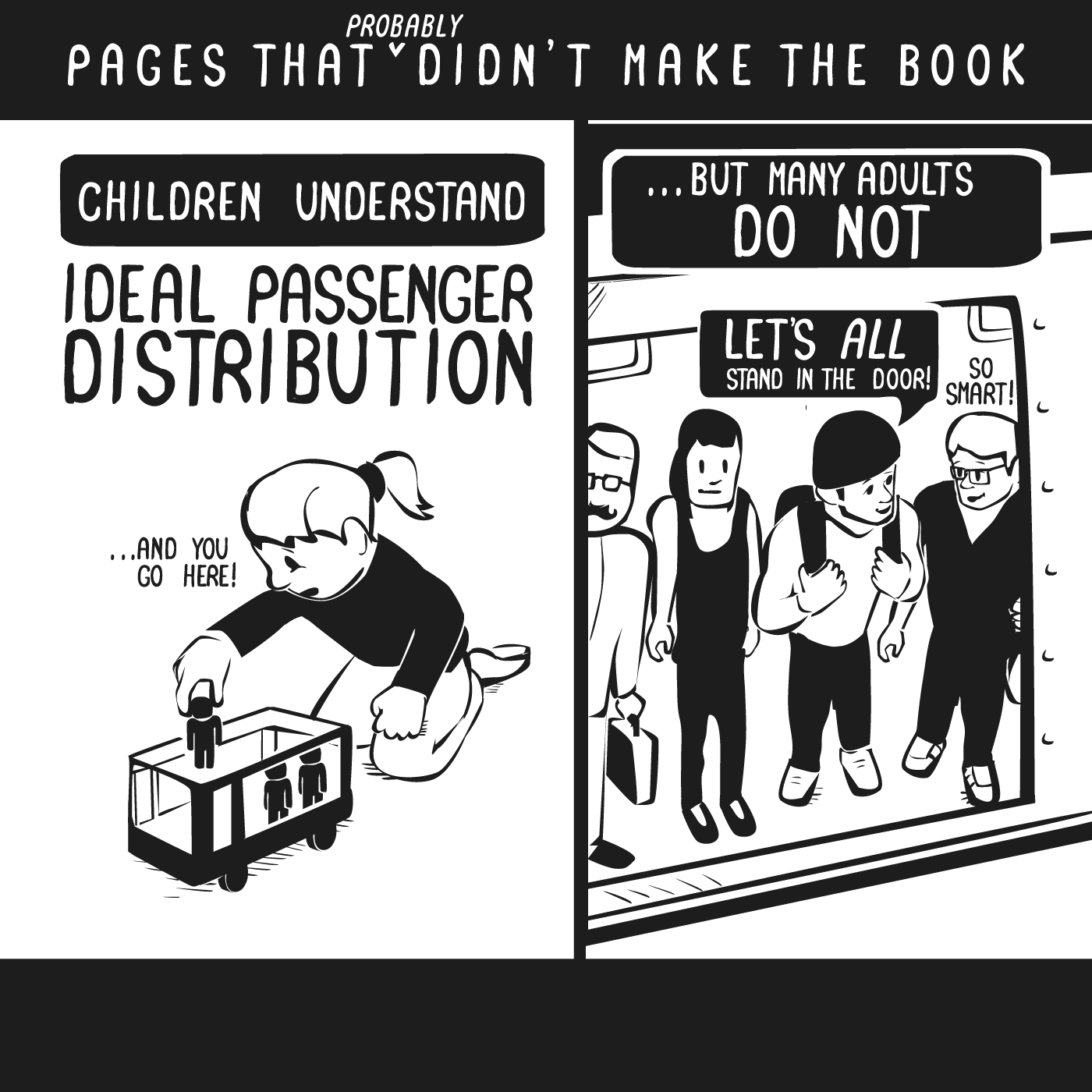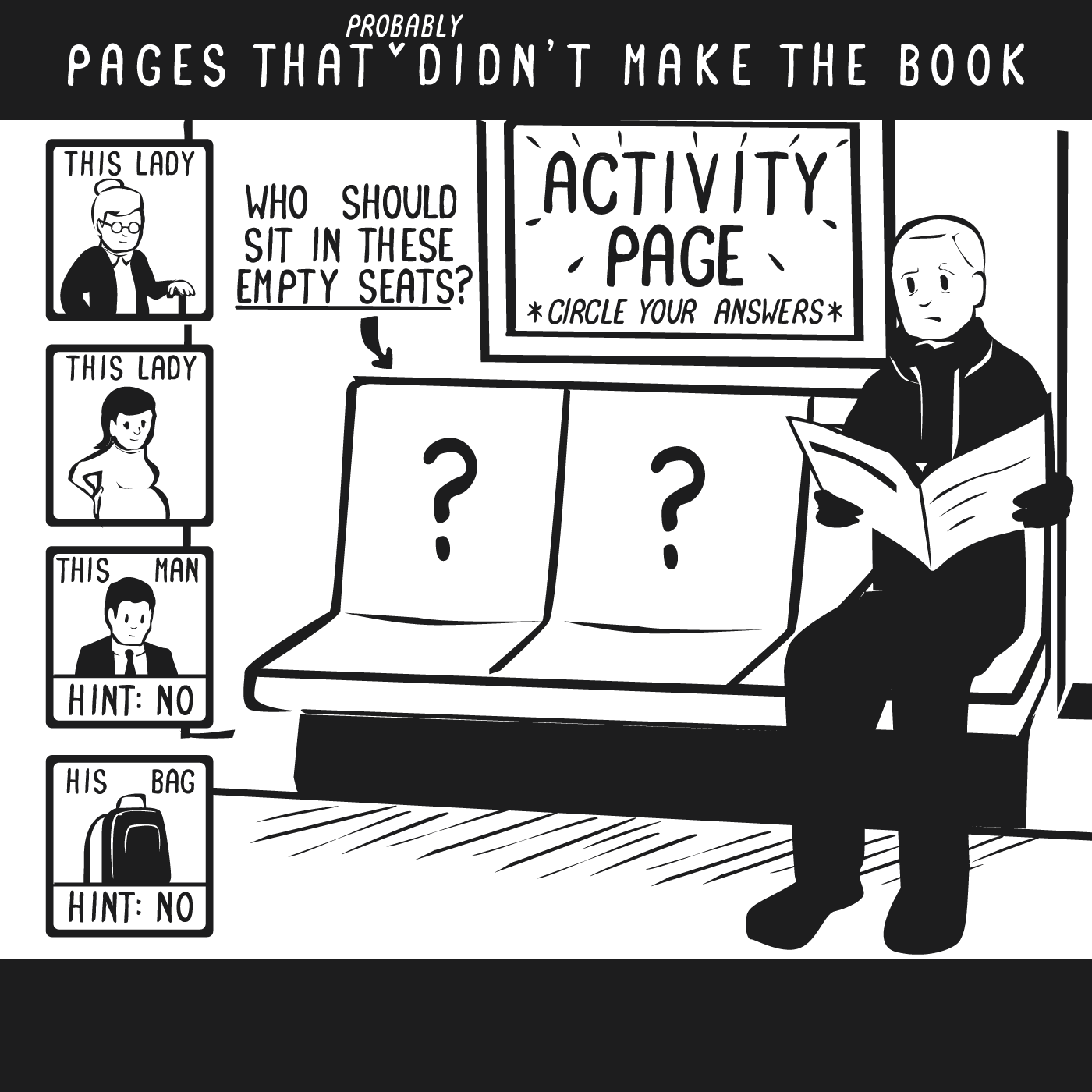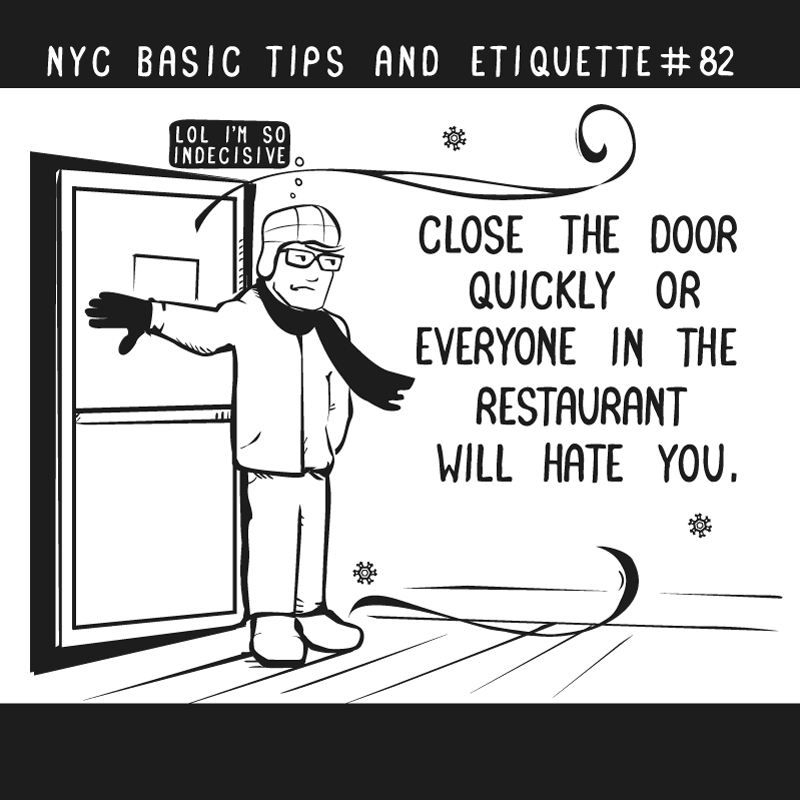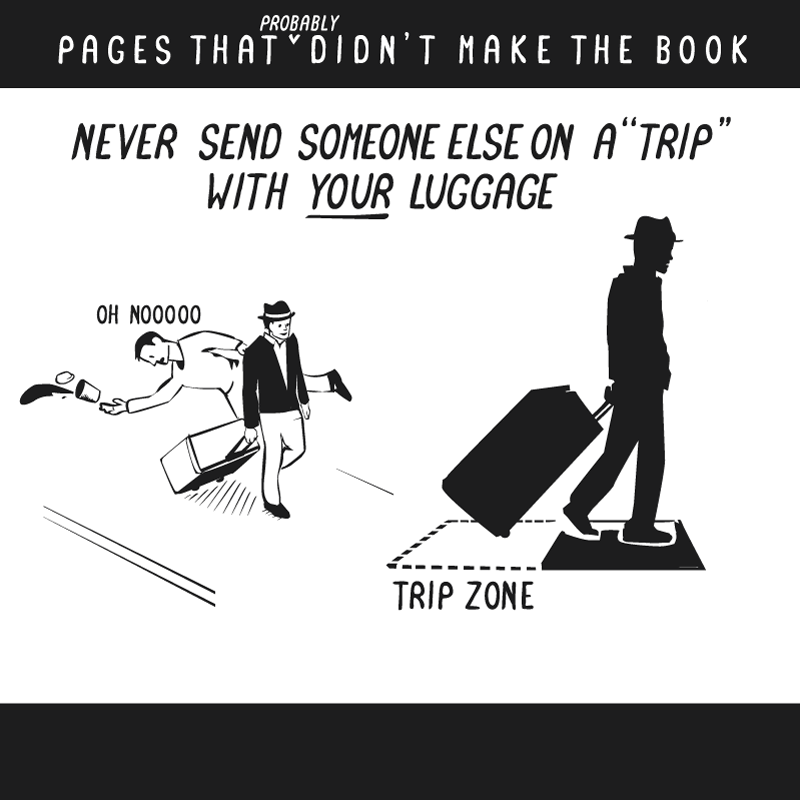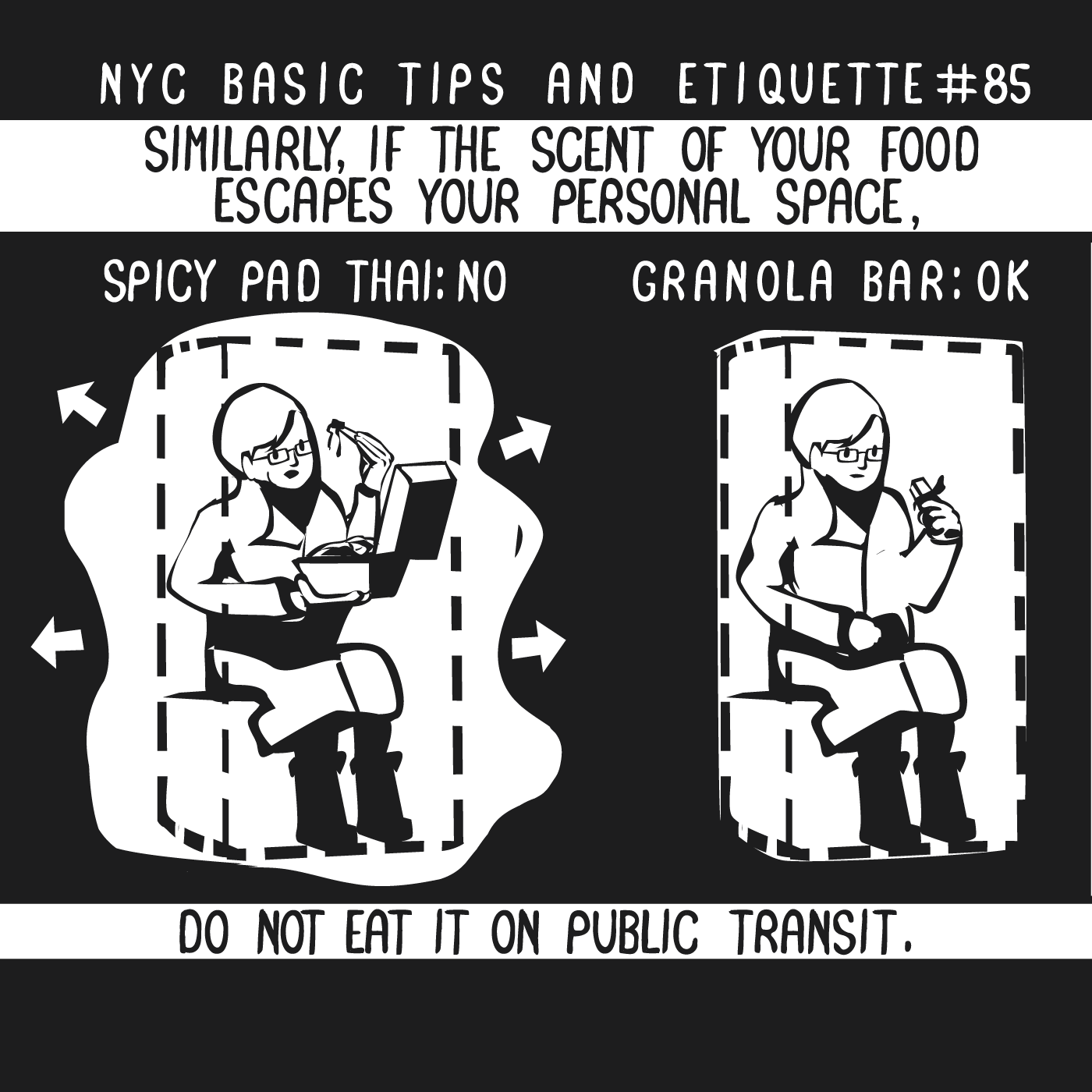 Genius, right? I can't wait to see what else Pyle will illustrate. I'm wondering if he'll design some of my other peeves…like people who bring bikes on the subway…or people who don't move after going through a revolving door…
What are some of your "favorite" NYC etiquette gripes?
(Illustrations by Nathan W. Pyle via the NYC Basic Tips and Etiquette Facebook page)