Anyone who knows me well knows that I love eggs and live off them. For years, I've been going through more than a dozen a week. (And no, surprisingly, I don't have high cholesterol!)
I wasn't always egg-obsessed. I grew to love them, partially by necessity. As a writer/editor, I don't make a ton of money. And in order to afford the things that bring me the most happiness–ballet classes, travel, dinners out with loved ones–I have to make lots of really cheap breakfasts, lunches and dinners at home. Which means that my day-to-day diet consists of various combinations of spinach, avocados and lots and lots and lots of eggs: hard boiled, poached in soup, sunny side up over pasta, scrambled, made into veggie omelets, added to stir fries and curries.
So this weekend, I was amused and delighted when Mal and I stumbled into Torch Song Metals, a little jewelry shop in Mal's new town of Nyack, NY, and discovered these adorable earrings. I love how it's not immediately obvious that they're fried eggs. At first glance, they look like a pair of simple studs.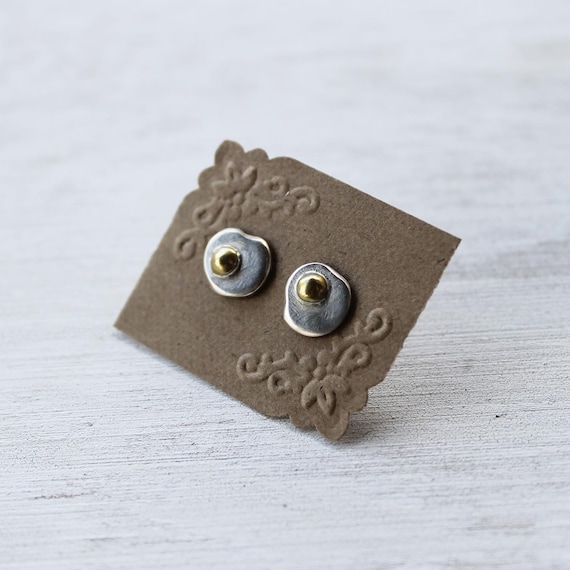 The designer (whose name escapes me!) told me that she she first created a pair of chicken wing earrings and made these to accompany them–because she also loves eggs. I think they'd be a great pair to wear every day–and delight in knowing that you're subtly wearing your favorite food!
(Photo via Torch Song Metal's Etsy shop)