Do you ever get nostalgic for things before they're even over? When you're having a great time but know that the moment is fleeting and you have to squeeze out every last bit of enjoyment from it? That's how I felt this weekend.
Mal and Peter just have a few weeks left in Maryland. They're beyond excited to move back to New York, as am I–it was quite an adjustment (and not always easy) to have them so far away. But I'm also a little sad to say goodbye to the area that's been so much fun to visit on summer weekends. Mal and Peter are the best hosts and always up for taking guests around the little towns on Maryland and Delaware's coasts. I've had so much fun spending time with them there that I've come to think of the place as my second summer home.
I'm especially going to miss the beaches. They're much nicer than any near NYC. Despite the long rides to and from Maryland, I loved getting out of the city and spending lazy days at…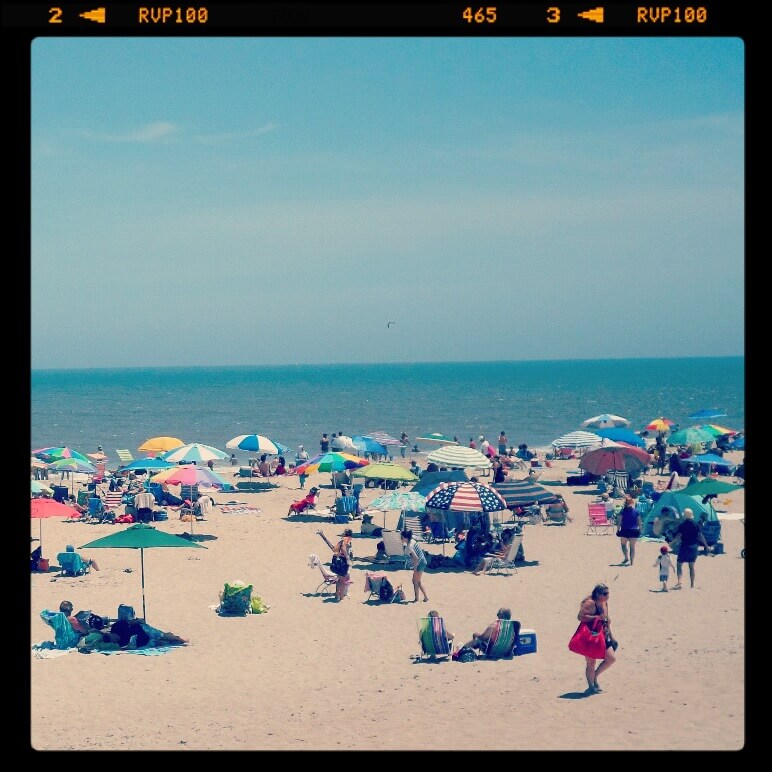 …Fenwick Island, a Delaware state park with a pretty beach…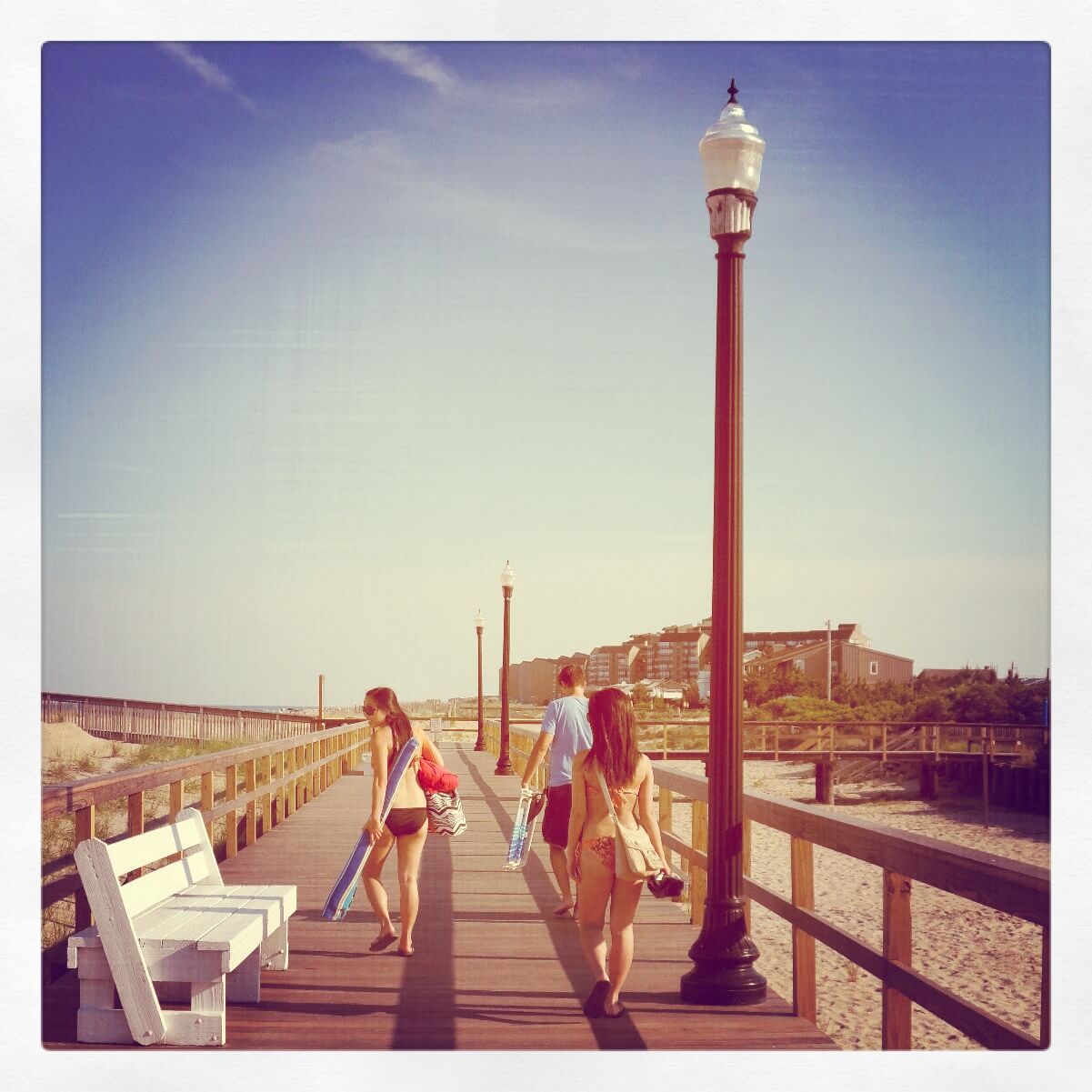 …Bethany Beach, Delaware, a tiny, quintessential shore town where you can walk or bike down the street barefoot and in your bathing suit without anyone giving you a weird look. The beach is also has nice, white sand, and there's a little boardwalk. Plus, our favorite blue crab joint is there.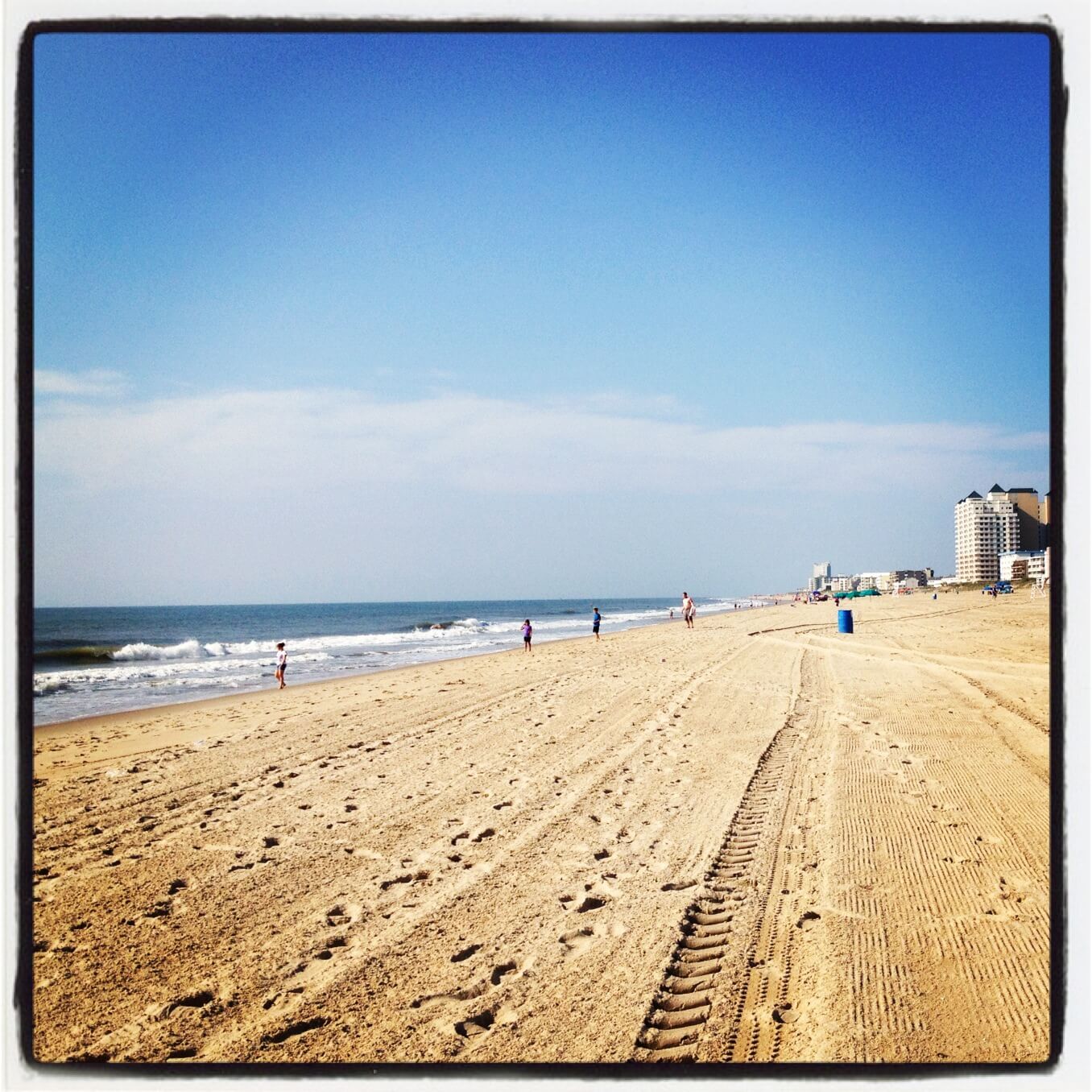 And, of course, the Ocean City beach. The sand is a little coarser and there are usually more people than at Bethany or Fenwick (though not at 8 a.m., when I took this photo). But it's less than 10 minutes from Mal and Peter's place.
This weekend, Mal, Peter, Paul and I decided that we need to rent a beach house around Bethany for a few days next year. We all know we'll need an annual MD/DE beach/crab fix going forward!
Are you having any premature summer nostalgia?