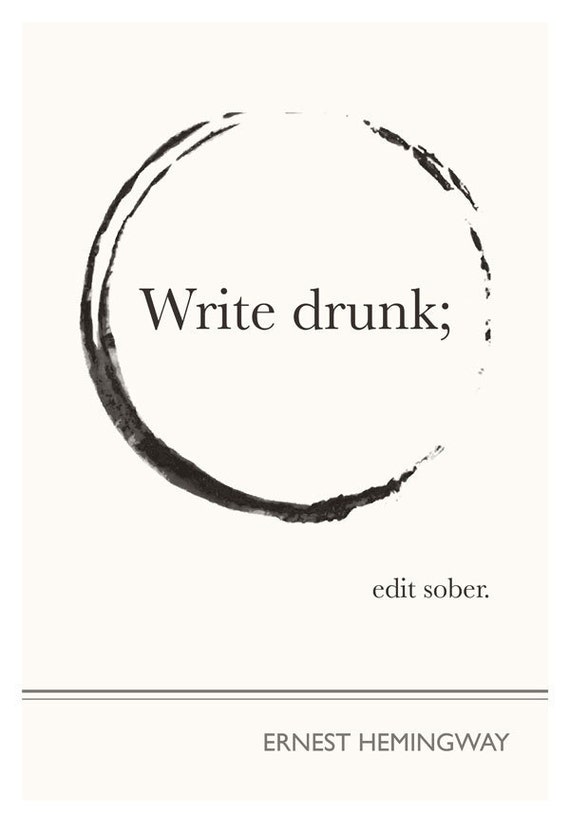 The other day, I came across these awesome printsВ via Sho & Tell.В I loved all of them, but the one above stood out to me.
I'm not badass like Hemingway. I don't sit in my cube typing and swirling a cocktail. (Though there are days when I wish that were the truth!) But as someone who makes a living with words, I appreciate the sentiment.
Every writer knows that your best work comes out when you're uninhibited and honest and not censoring yourself. In fact, years ago, another writer friend and I used to joke that the best way to write was to pretend you're drunk and don't care–and then go back and clean it up later.
It also helps if you truly care about your subject…but if you don't then maybe that's a case for taking Heminway's advice and having a drink or two before getting down to business.
Image via Obvious State