There's a running joke in my family that I'm completely oblivious to most things that are going on in the world around me. That "joke" once again proved itself to be true, this week.
Apparently, yesterday morning, all of NYC was covered in fog—and I had no idea until I stumbled upon these amazing fog photos.
This one, of the George Washington Bridge and my neighborhood, Washington Heights, was my favorite: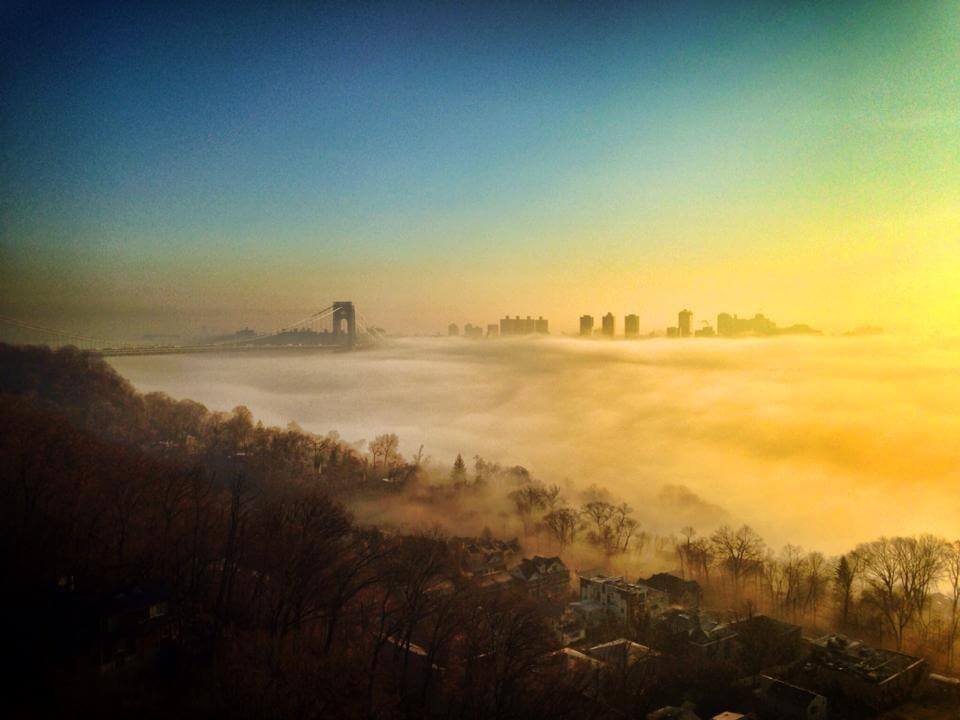 Semi-related: speaking of the GWB, have you seen the Jimmy Fallon/Springsteen tribute to the Chris Christie "Bridgegate" scandal? It's too funny!
(Photo from USA Today Weather В via Time Out New York)