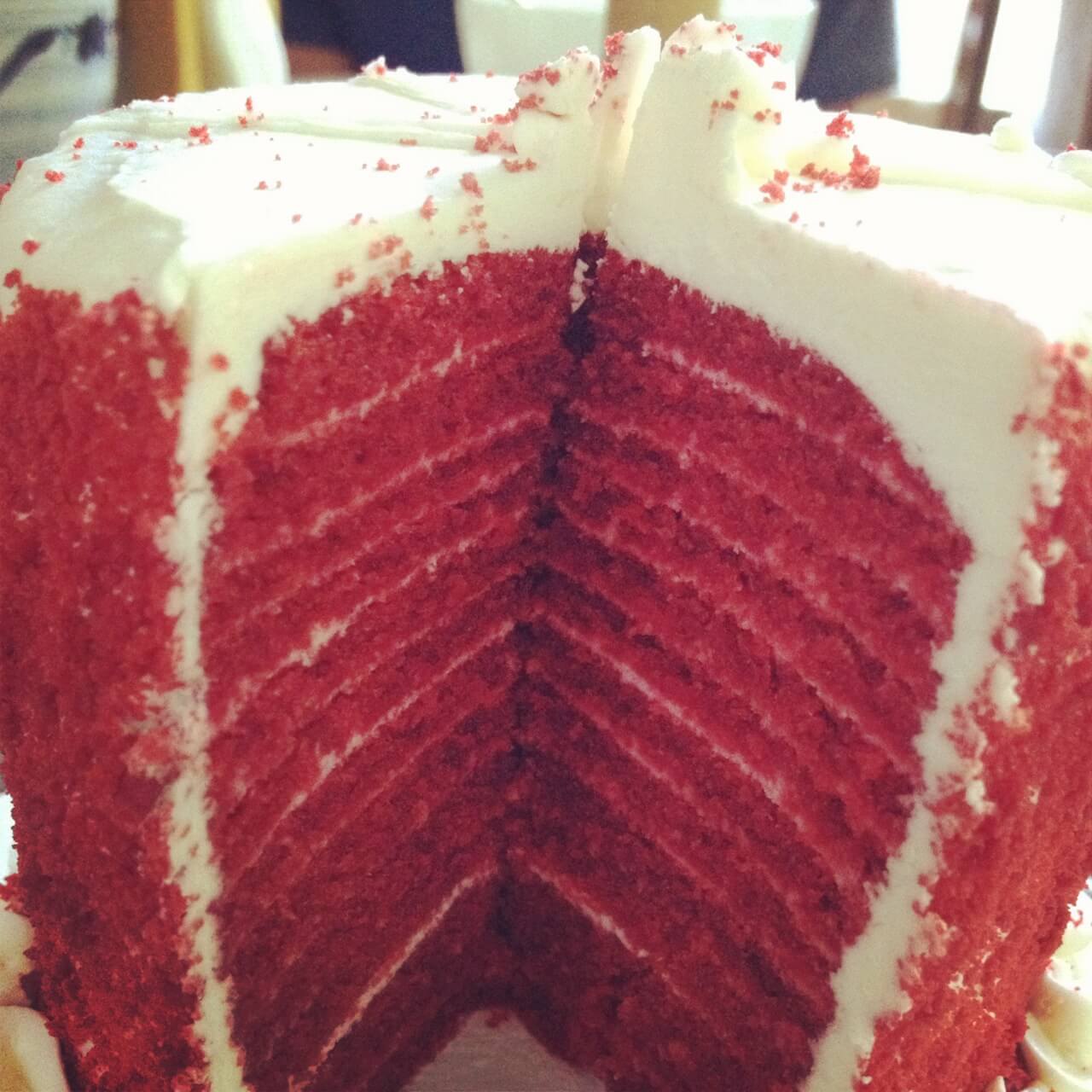 I'd been wanting to have a slice of Smith Island cake since I first read about it in the NY Times about a year ago. Mal and Peter had recently moved to Maryland and I was seeking interesting things to do in the area. Not surprisingly, much of my research revolved around local food and drinks, and this cake intrigued me.
Smith Island cake is Maryland's official state dessert. It's constructed from six to 12 super-thin layers of cake and just as many layers of icing. The cake is "native" to tiny Smith Island, which measures just eight by 12 miles,В the only inhabited island in the Chesapeake. No one knows who created the confection–some say it was born from a torte recipe Welsh settlers brought to the island in the 1600s. But it's beloved there and across Maryland's eastern shore.
And after having a few slices this weekend, I can understand why.
We didn't have time to go to Smith Island, so one of my sister's co-workers recommended that we pick up the dessert from the Original Smith Island Cake Company, located in West Ocean City. We purchased two mini cakes: one red velvet, one original.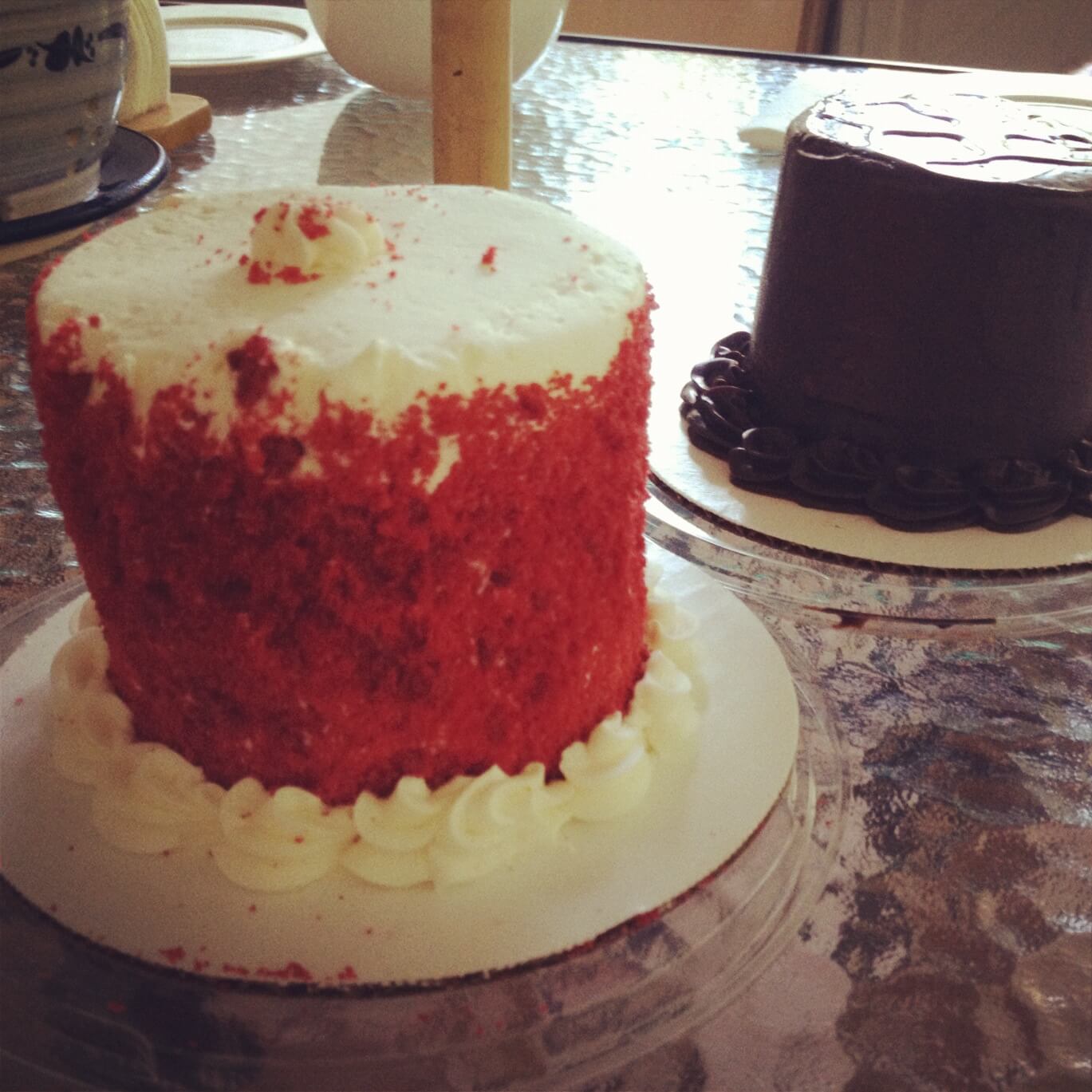 We had the red velvet cake as part of our breakfast on Sunday. (I mean, what else would you eat when you're spending the day in a bikini?) I knew the cake would have many layers, but I was still amazed at just how thin they were. Mal and I ate our slices layer by layer; I thought the cake was really good, but wanted the frosting to have more of a cream cheese tang.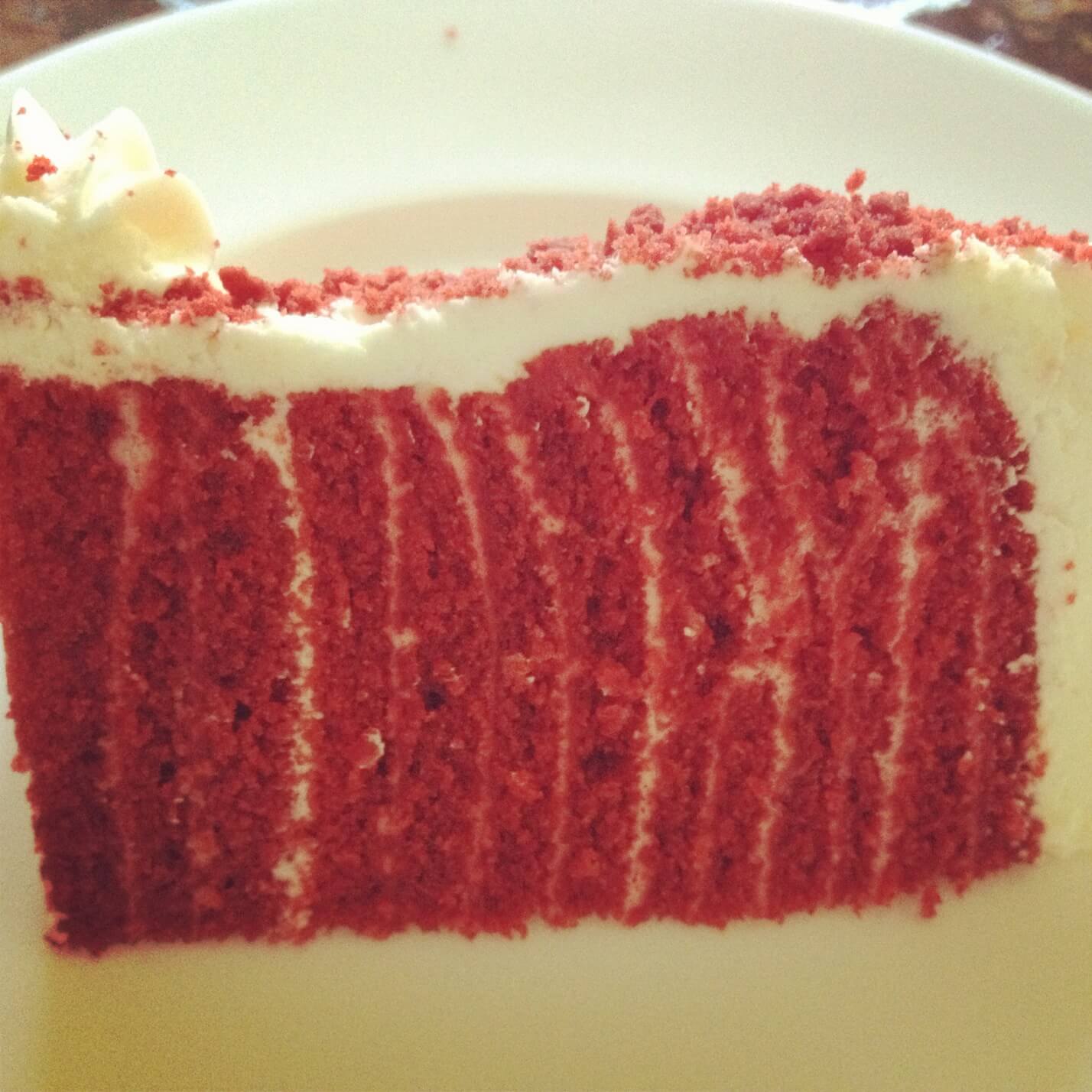 Later, after our day at the beach, we cut into the second cake, which was golden cake with chocolate frosting. That slice wowed me–the chocolate frosting was so rich andВ fudgy. Since myВ opportunitiesВ to have Smith Island cake are limited, we may get another one this weekend. We're thinking of trying the strawberry shortcake…