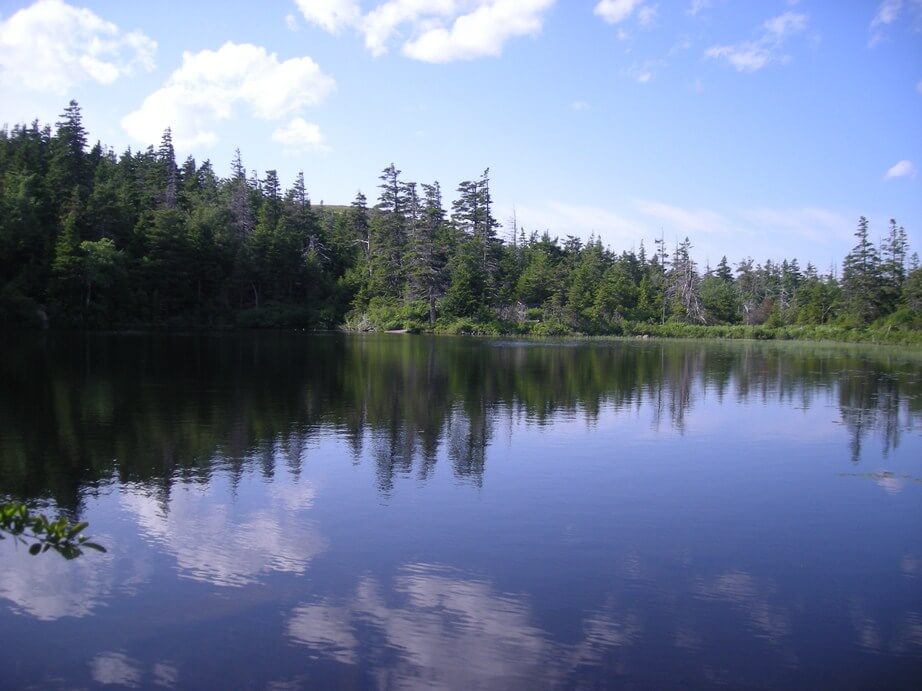 Last summer, I spent a long weekend at Acadia National ParkВ with my then-boyfriend.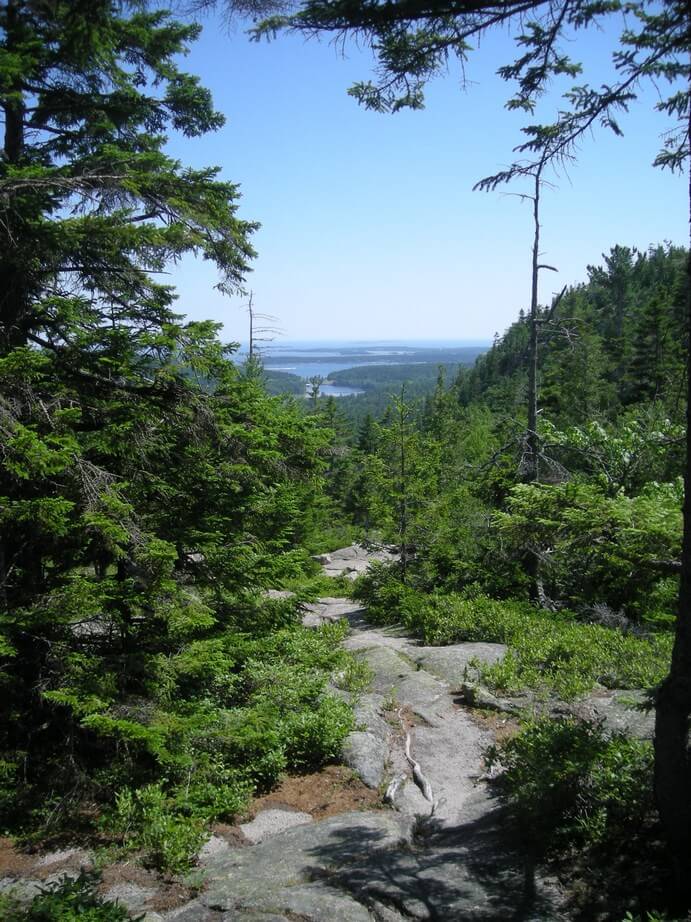 We hiked to the top of five mountains (which sounds more impressive than it is–the tallest one, Cadillac, is onlyВ 1,530 feet)…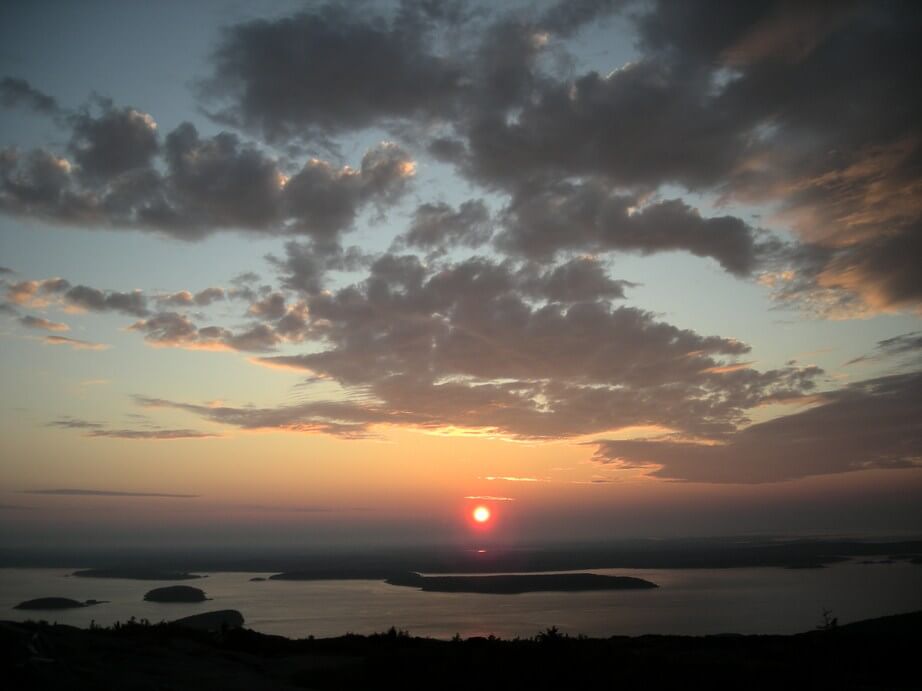 …saw the sun rise from the top of Cadillac, which is the first point in North America that daylight hits between October 7 and March 6…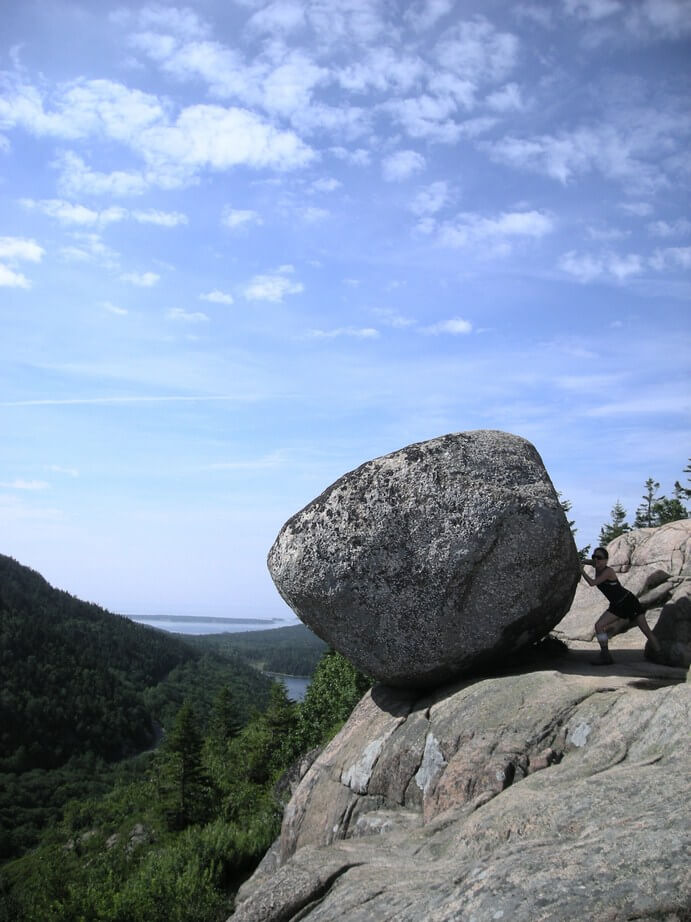 …and took a bunch of ridiculous pictures.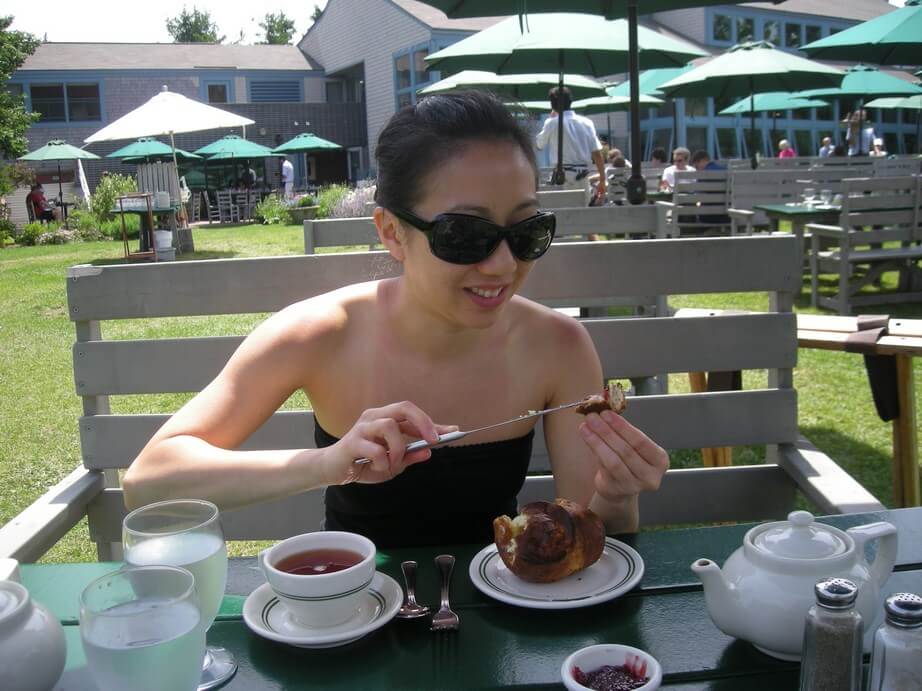 On our last day, we ate at Jordan Pond House, a restaurant in the park known for tea and popovers. I hadn't had a popover before, but was pretty enamored at first bite. The warm pastries were chewy on the outside and light and airy in the center–almost like a less flaky, less buttery croissant that had been puffed up. We ended up bringing home the restaurant's official popover pan and recipe.
I don't know what triggered it, but a popover craving hit me last week. So on Saturday morning, despite having a full eating agenda on my weekend calendar (Indian buffet Saturday night at Chand Palace and Sunday brunch at Fred's), I decided to whip up a batch.
There are three things I like about the Jordan Pond popover recipe: 1) It's drop-dead simple. 2) It only requires a few ingredients that are, for baked goods, relatively healthy (no heavy cream or butter). 3) It makes six pastries–so you don't end up struggling to eat/give away a dozen for days afterward.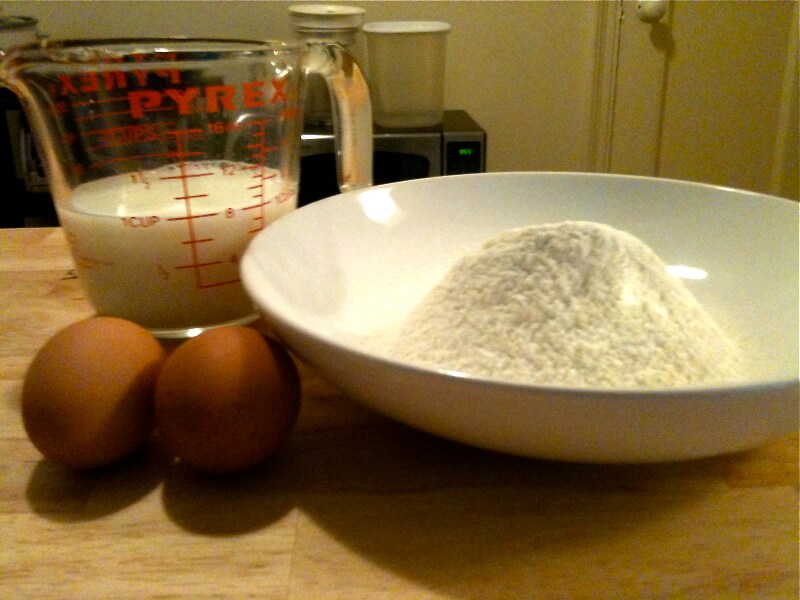 You mix two eggs, 1 cup milk (I use skim), 1 cup sifted flour, 1/4 teaspoon salt and a speck of baking soda…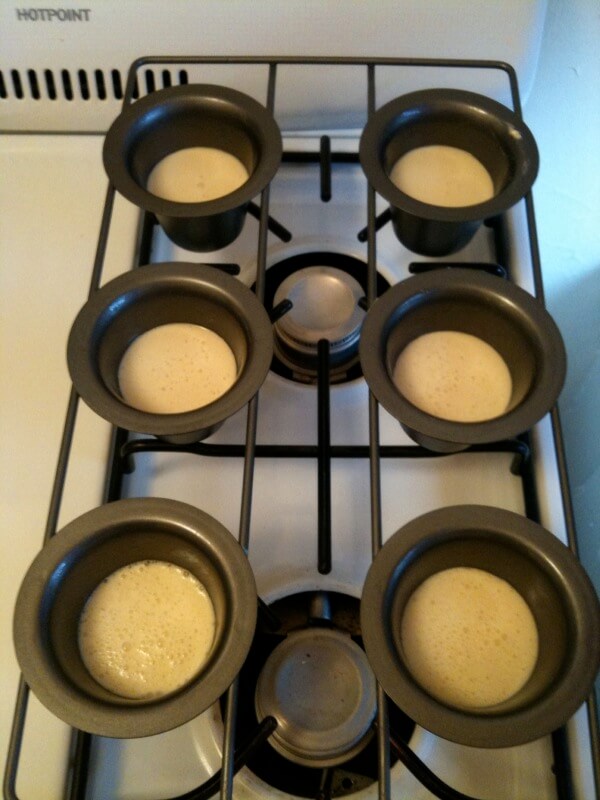 …fill each popover holder halfway and bake at 425 degrees for 15 minutes and then at 350 degrees for another 15-20 minutes. (Don't open the oven door when changing temperature.)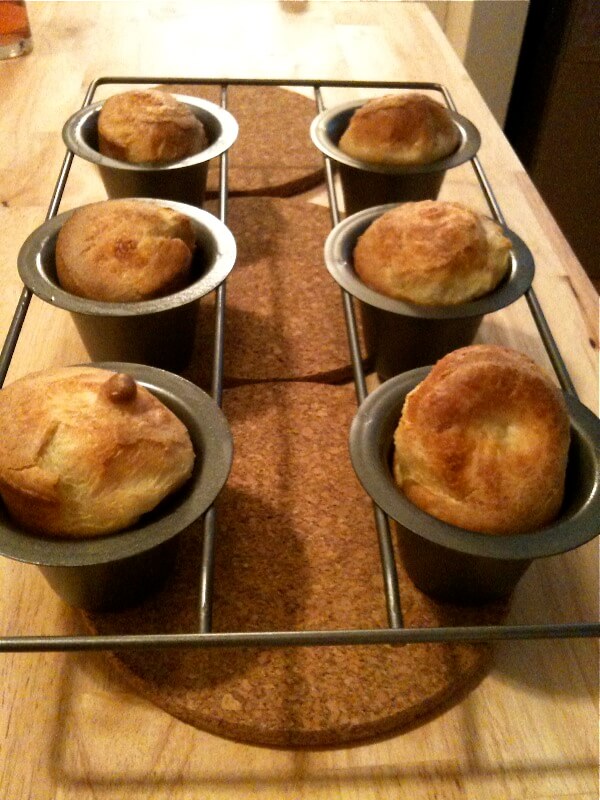 And voila! No trip to Maine required. (Though the view from the Jordan Pond House lawn is a little more tranquil and scenic than that of my Washington Heights apartment.)