I was thrilled that last week's CSA share included summer squash. It's one of those vegetables that I often neglect to buy but enjoy every time I eat. Usually I just slice the squash and saute it with olive oil and pepper, but this time I wanted to try something new.
Enter NYT's "Recipes for Health" series. I'm a big fan because the recipes are generally pretty simple, don't require a ton of ingredients I don't already have, and are, well, healthy (in theory). Plus, the series features recipes built around a specific ingredient, which makes searching a cinch. On the summer squash page, the "Pisto Manchego with Eggs" dish caught my eye. I hadn't heard of pisto before, but according to the recipe, it's "a savory mixture of summer squash, onions, garlic andВ tomatoesВ usually cooked down until the squash falls apart."В
That description, plus the fact that it included eggs poached in the pisto, sold me. As it turns out, it was the tastiest dish we've made with our CSA veggies yet. The squash, which was tender to begin with, was cooked until it melt-in-your-mouth soft, and the eggs were the perfect, slightly creamy offset to the tart tomato flavor.
The ingredients: four chopped summer squash, one chopped onion, four minced garlic cloves, one can of tomatoes with the juice set aside.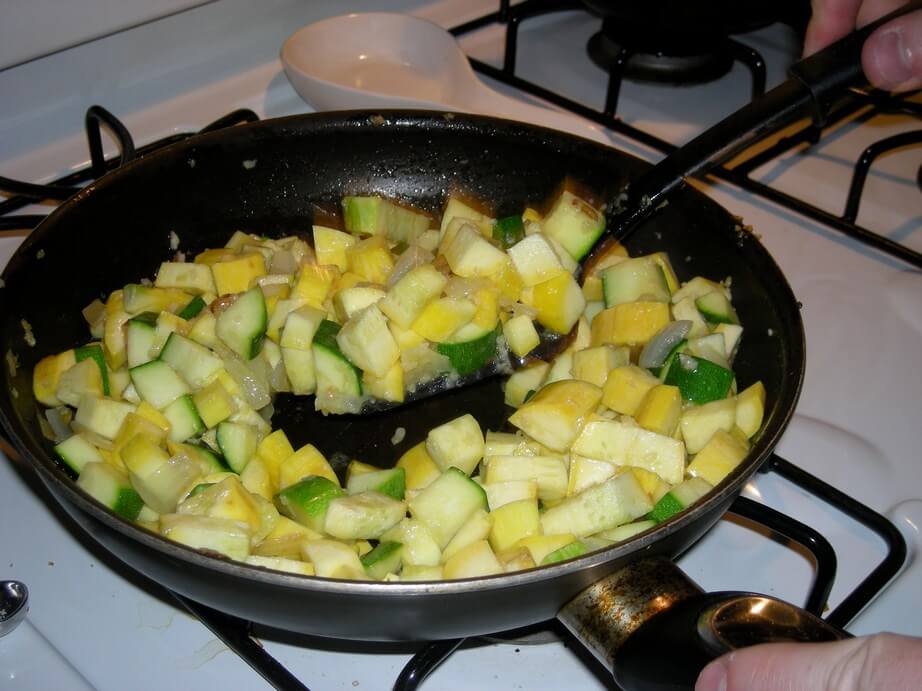 Sauteing the squash and onions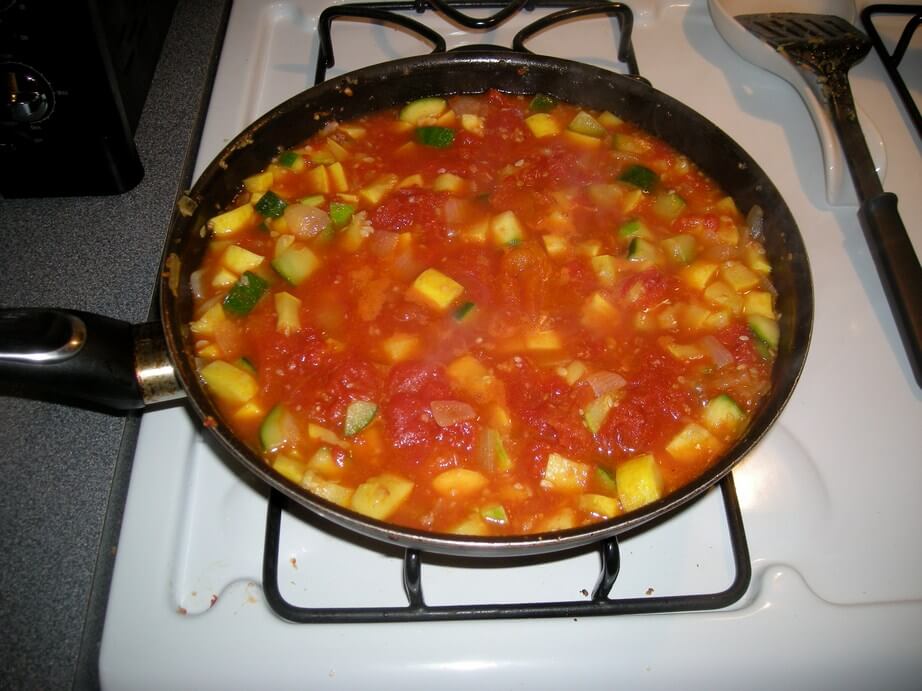 The squash, onions, and tomatoes cooked for 35 minutes.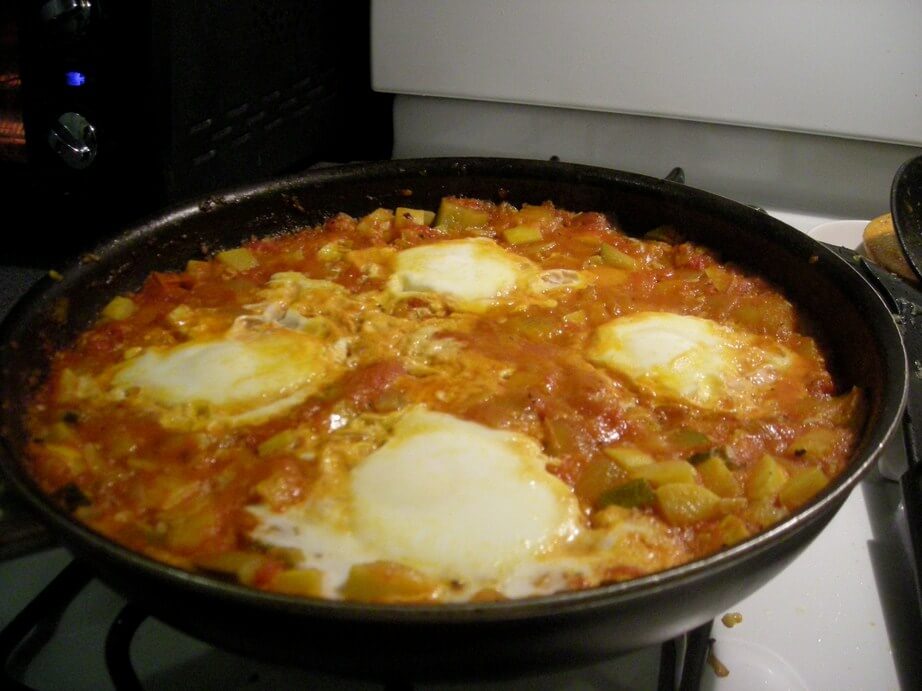 Add four eggs directly into the mix, and Pisto!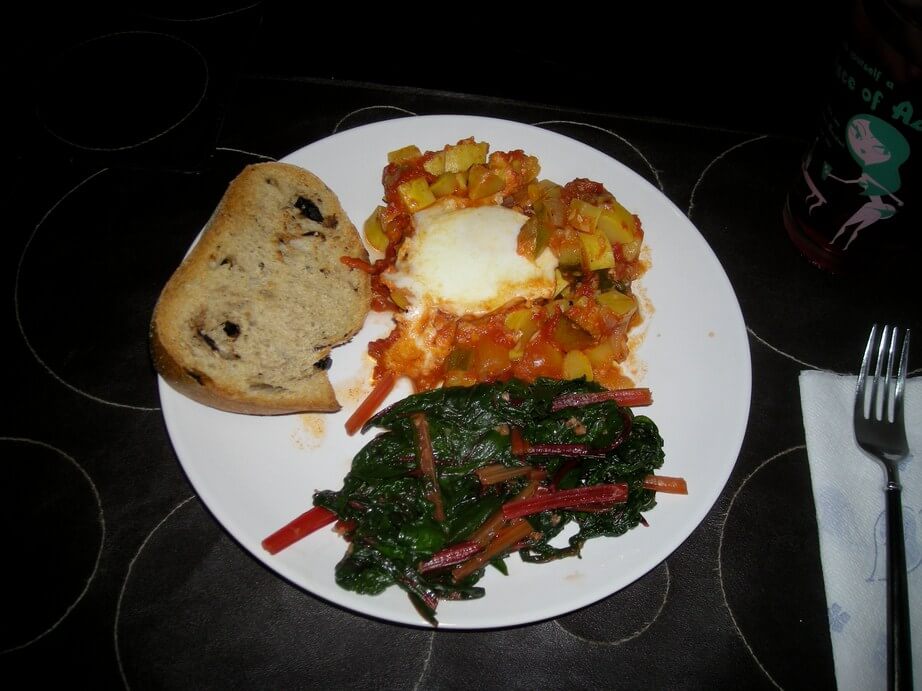 We ate the delicious dishВ with side of crusty rosemary-olive bread and swiss chard (which was good, but not a great accompaniment to the pisto).